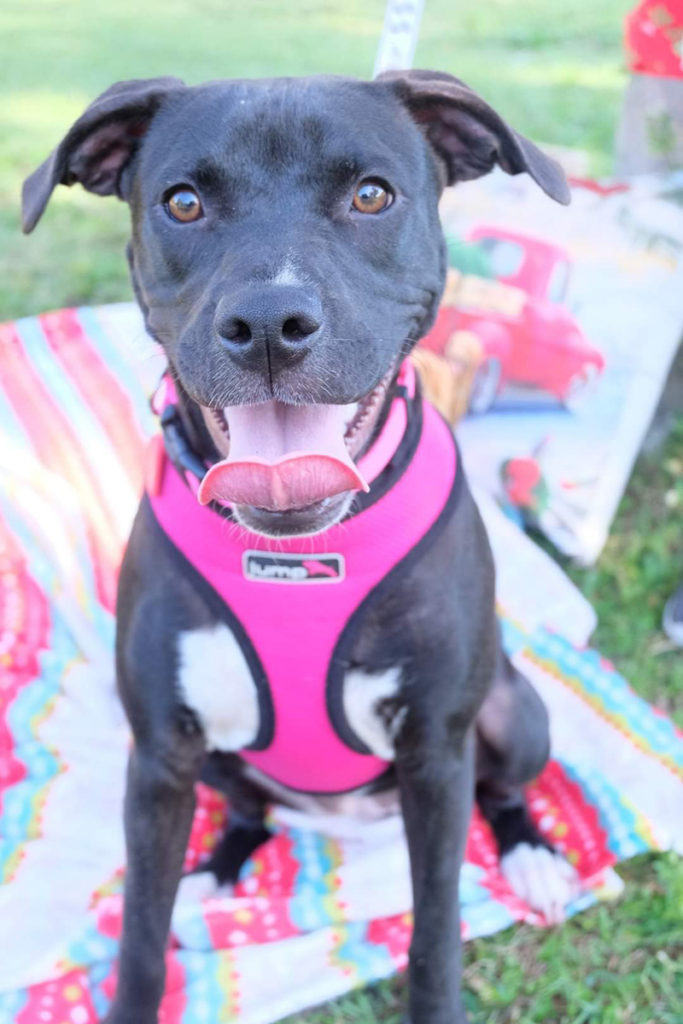 Clio
"I get along with dogs and cats and really enjoy meeting new people. Let's set up a meet and greet today."
A 24-week-old (at the time of publication), 20 lb., very energetic Lab Mix female, Clio also likes her sleep. This beautiful baby enjoys playing fetch with the ball and teasing her brother with squeaky toys. She loves to cuddle on the couch and watch TV. She knows her basic commands and is crate trained; PawPatrolAnimalRescue.com.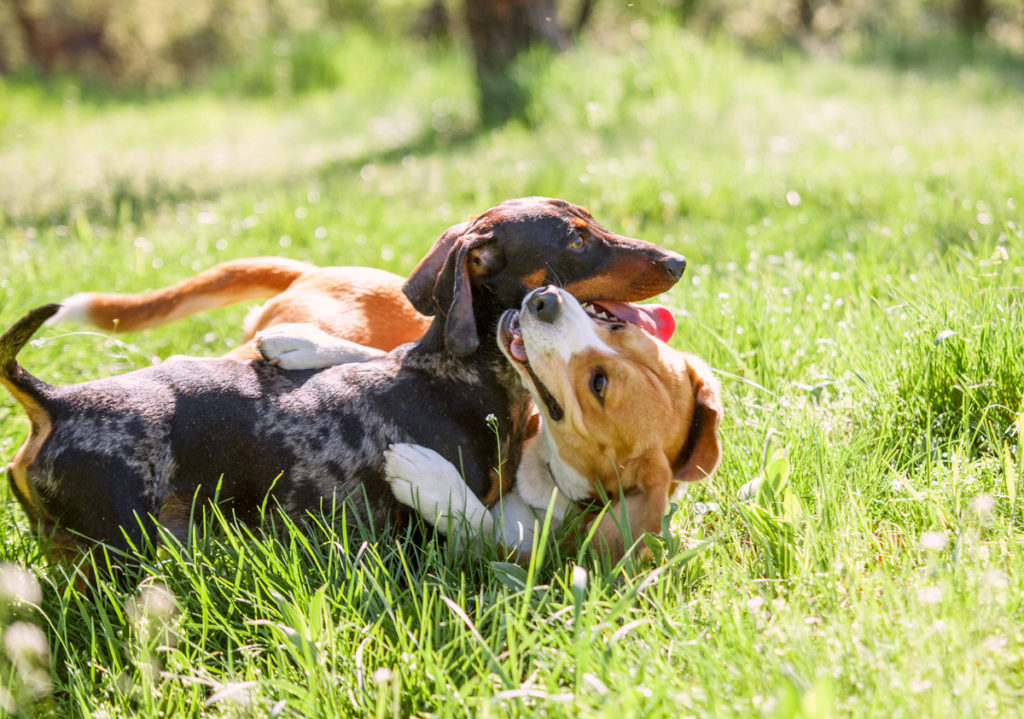 Social Fur-babies
Are you getting a new puppy, and are first-time owners? You may ask yourself, "Is it safe to have my puppy interact with other dogs and people? Are they too young?" The truth is that the most crucial period for puppies to undergo socialization is from the age of 4 weeks to 12 weeks. During 10-12 weeks of age, some puppies may even go through something called a fear period. You may wonder how to ensure your puppy went through the right socialization before you picked him up at 8 weeks…this is where researching responsible breeders comes in handy. According to the American Veterinary Society of Animal Behavior, once puppies have received their first set of shots, they are able to begin socialization. Having positive experiences is something that needs to be understood by the owners. Whether it's meeting people or other dogs, we must ensure they have a positive experience every time during this age. Taking your dog to puppy play-groups in a controlled environment is a great way to get your puppy to learn social skills and cues. Be mindful when taking your puppy to a public dog park, you don't want them to have bad experiences if an adult dog begins to chase them or bully them. Making sure your puppy is only playing with appropriate dogs is very important. Moving on, besides interacting with other people and dogs, puppies should see a variety of different pictures. New environments like riding in cars, walking down different streets and hearing different noises, all go hand-in-hand with raising a puppy. Socialization is a crucial part of having your puppy grow up to be a confident and social dog; without this part of training, owners may end up with a fearful and reactive dog. 
ABOUT THE AUTHOR
› Dee Hoult is the owner of Applause Your Paws, South Florida's largest privately owned pet dog training company. Want to ask Dee a question about your dog? Email Dee@ApplauseYourPaws.com or send a DM on Instagram @ApplauseYourPaws.