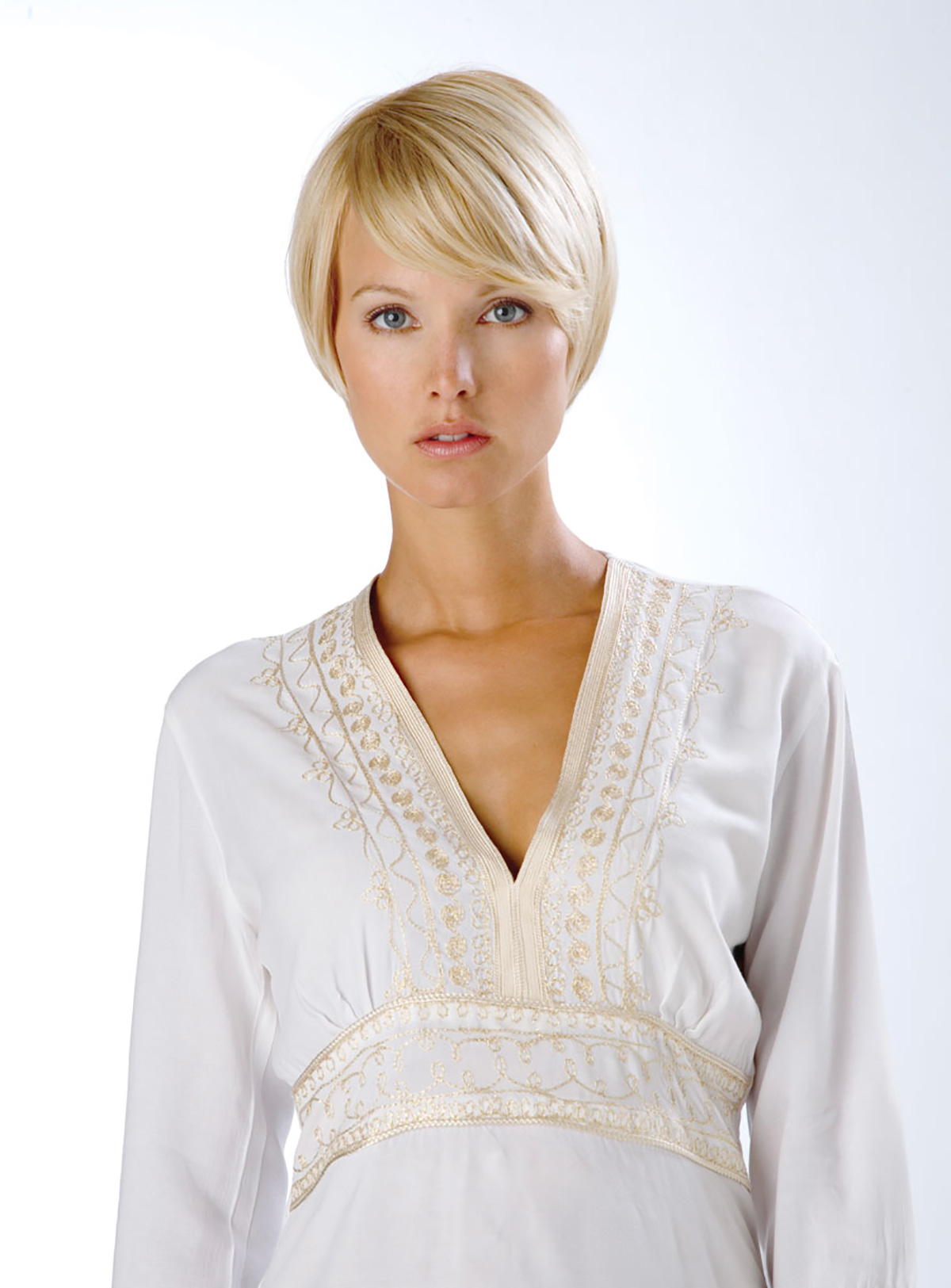 Choosing the right short haircut for your face is very important. First, you need to determine your facial structure: Do you have an oval face, square face or heart-shaped face? The type of hairstyle you should wear is best determined by the shape of your face and head. Knowing the shape of your face before you visit the salon can help you avoid ending up with a bad haircut.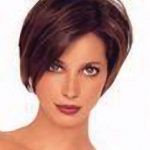 Oval Face
If this is your face shape, you're lucky! This is the kind of structure that suits just about any hair. Short haircuts look great on you, as your face shape is well-balanced. The chin and forehead of an oval face shape are in even proportion.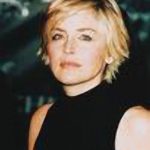 Rectangular Face
If your face is long and slender, with your forehead and lower cheeks about the same width, hairstyles that balance out the length of your face work best for you. These include short to medium lengths with fullness at the sides and soft wispy bangs.
Triangle Face
If you have a wider chin that narrows at the forehead, stick to styles that narrow your chin and widen the forehead to This balance your features. Shorter hair can often balance out your prominent jawline, as well as styles that are full at the temples and taper at the jaw.
Round Face
Hairstyles with fullness and height at the crown will give the impression of a narrower face. Try a cut with layers while keeping the sides close to your face to make it appear longer. Round faces suit either short hairstyles swept back from your forehead, or hairstyles that are longer than chin length.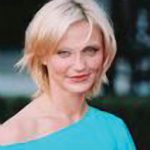 Square Face
If you have a strong, square jawline and often an equally square hairline, the right hairstyles for you soften the square look of your face. Short to medium length haircuts — with soft wispy bangs and a wave or curl — will complement and balance out your straight face shape.
Power Wax
To achieve the star looks of these and other celebrities, regardless of your face shape, make sure to use Phyto Pro Ultra Gloss Wax with Myrrh extract on your hair regularly. The product is available at Trini Studio.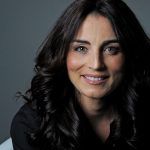 › Trini has spent the past 15 years revealing the beauty of stars in Paris and is now in Miami to share all her beauty knowledge while taking care of your hair and style needs in her own studio by appointment only. All products and advice featured on this page are available at Trini Studio, 660 Crandon Blvd., Ste. 108 in Key Biscayne. For more info, call 305.753.8187.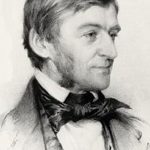 "Love of beauty is taste. The creation of beauty is art."
— Ralph Waldo Emerson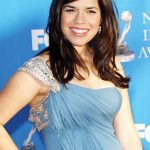 Pretty Betty
Nickname given to a woman who looks great when she's in public, but isn't as impressive while at home, just like the actress who plays Ugly Betty on TV. She looks great outside her role.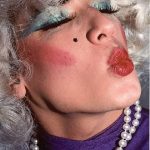 Quick Fix
If you want to look your best, accentuate the strong parts of your face in order to take emphasis away from your weaker features. Not sure which parts you should focus on? Ask a friend.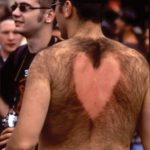 No Love
Contrary to what your loved ones may tell you, it's not OK to have a hairy back. Opt for professional wax sessions or electrolysis to rid yourself of the jokes people are undeniably telling behind your back.