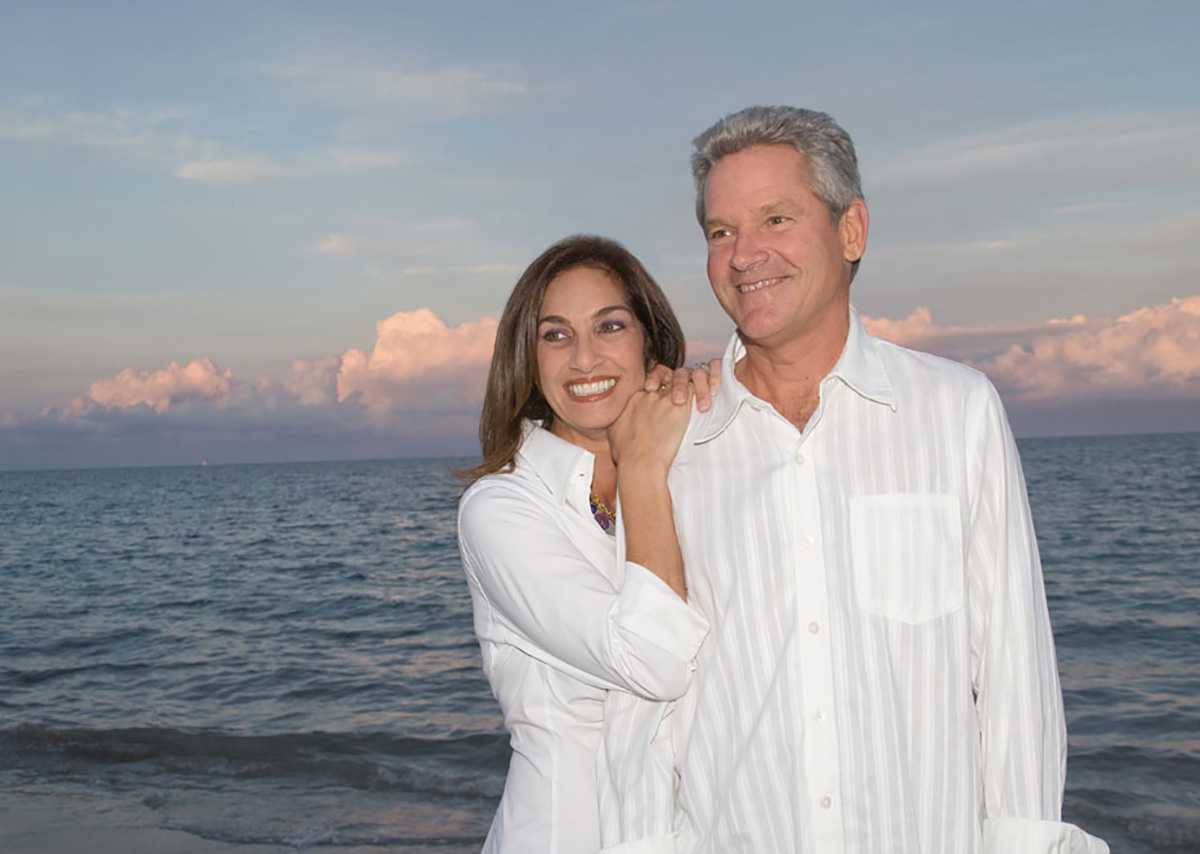 When the phrase "Dynamic Duo" comes up, you can bet Jay and Ronda Fuchs come to mind. Together, they have inspired all those around them as they build up their respective careers and raise a lovely family on Key Biscayne. The two were set up on a blind date 20 years ago. "We're best friends who share the same core values and interests," they say. "We give each other space to pursue our individual interests. We are two Aries who really understand each other. We are truly equal partners in everything we do."
With the support of her husband, Ronda applied to graduate school and earned a doctorate from Nova Southeastern and later completed a fellowship at the Sylvester Comprehensive Cancer Center. As a licensed clinical psychologist, she went to practice at Miami Beach Counseling Associates where she works with adults, couples, children and patients with HIV/AIDS. Ronda has given stress management seminars to law firms, law enforcement agencies and private schools. "I love to teach," she says.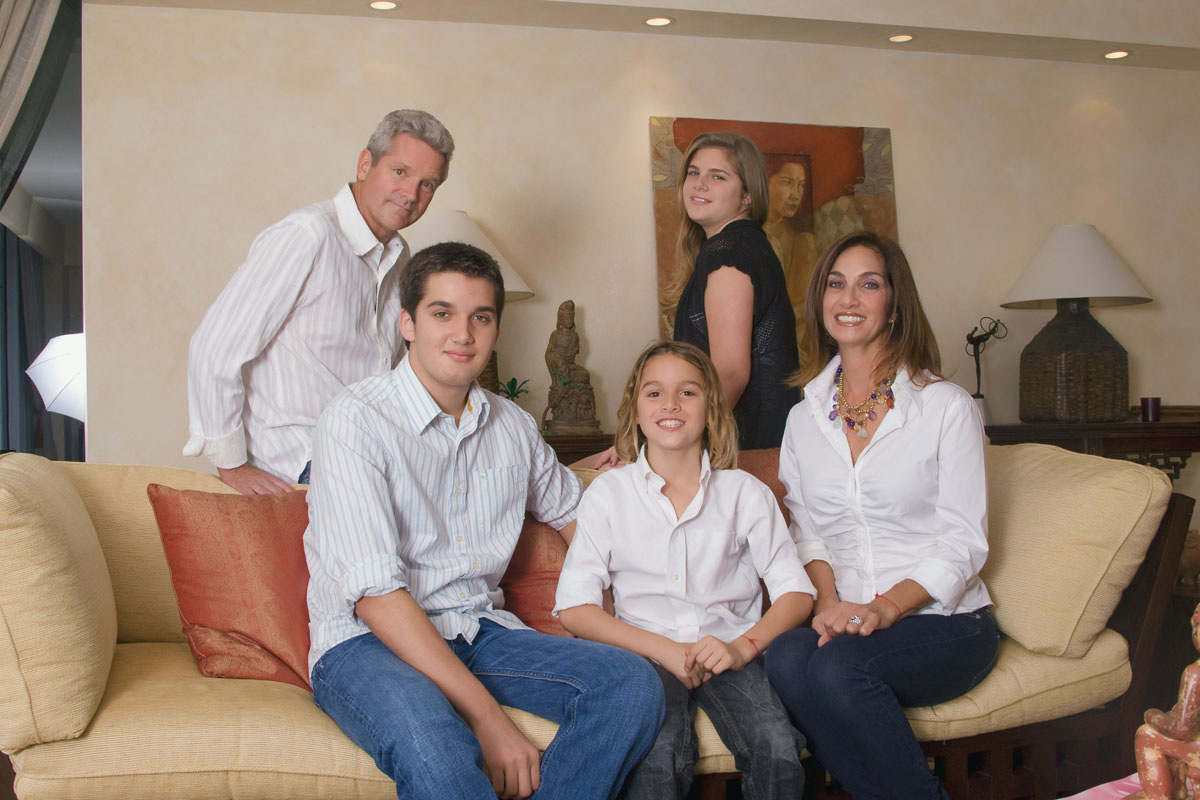 Ronda's counterpart, Jay is currently a private investor and originally from Richmond, Indiana. Jokes Ronda: "He pursued a career in business after realizing he could not play sports professionally!". He began his career as Executive VP of American Bankers Insurance Group, followed by a six-year tenure as EVP of BankAtlantic. Since 2006, he has owned ComForCare Senior Services, a company he sold this year. He's currently seeking opportunities to invest in and join an organization in an executive management capacity.
Jay and Ronda apply their key core values to raise their three children: Jordan (17), Remi (13) and Jesse (9). All at different ages and stages, there doesn't seem to be enough hours in the day, say the parents. "We face the challenges together by being conscious of trying to fulfill the needs of all our children, raising them with a spiritual perspective."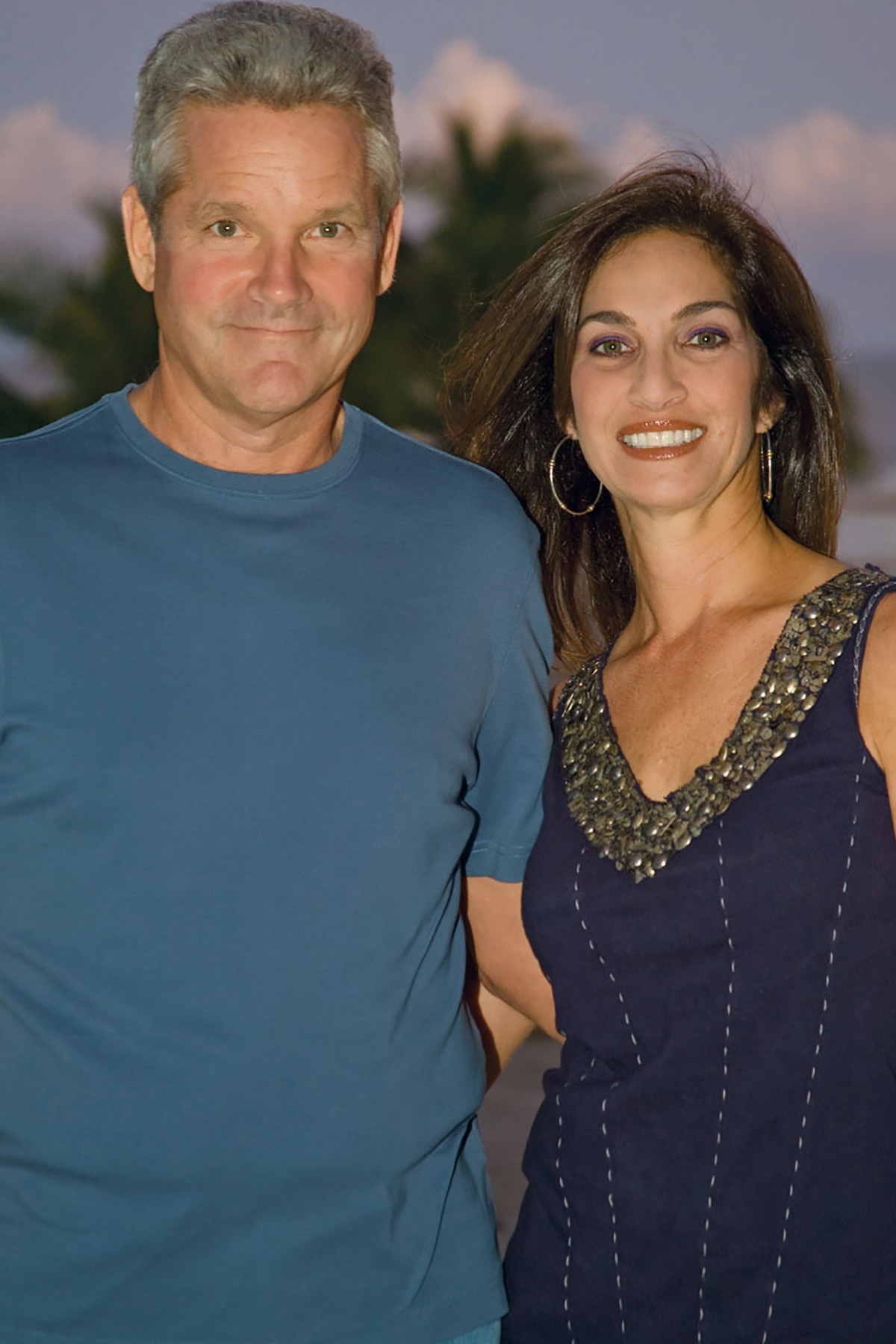 All the while, they're also spreading a positive message throughout the community at large. Ronda is a mentor for Women of Tomorrow, and teaches self-defense monthly at Lotus House Women's Shelter. She's on the Alumni Council and a grant site visitor for the Women's Fund. At the Key Biscayne Community School, she conducts yearly child safety seminars with Sensei Robert Duzoglou. She also volunteers as an Assistant Instructor at the Academy of Martial Arts and as a Teaching Assistant in the Spirituality for Kids program. She is a committee member for the Key Biscayne Charter High School and The Playground Theatre Rocks event that helps fund educational initiatives.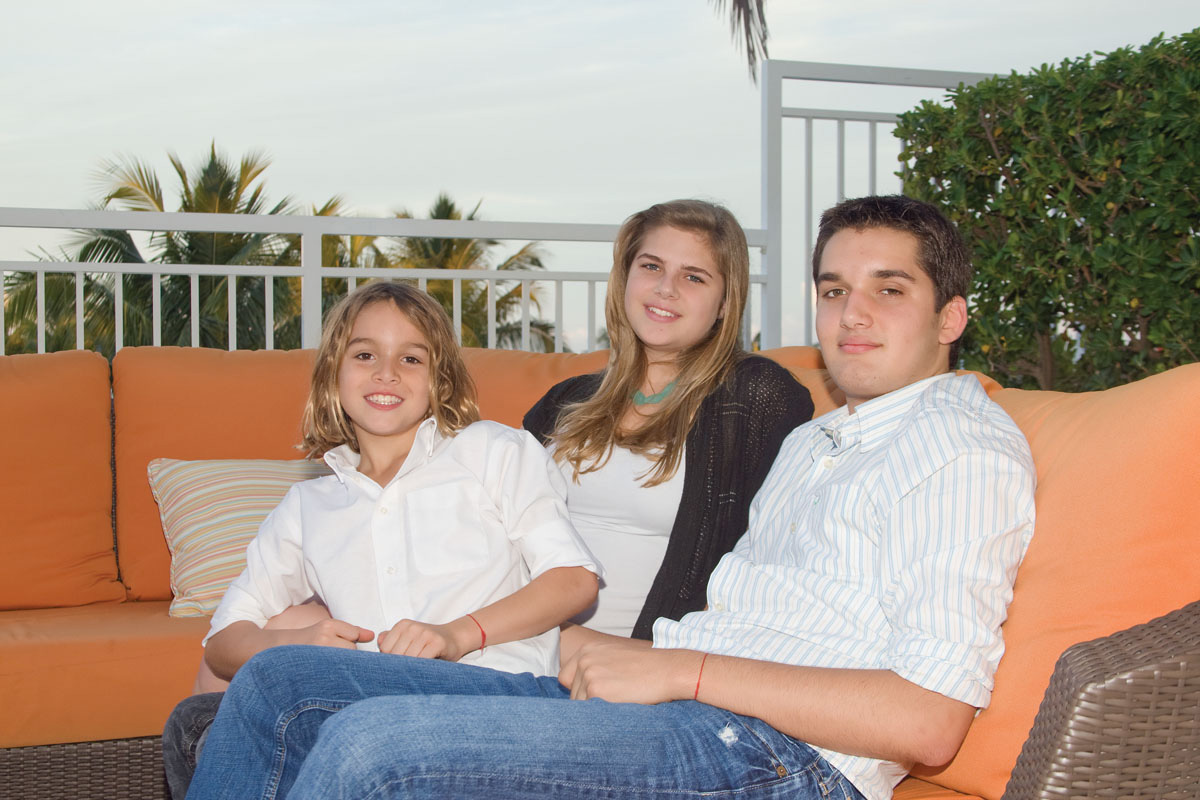 Together, Ronda and Jay host a weekly Kabbalah class for the Key Biscayne community. On Jan. 10, Ronda is hosting a spiritual seminar for women entitled Awakening of the Heart.
It's her spiritual awareness that makes it all possible. Inspired by her two "K's", Kabbalah and Karate, Ronda's support system consists of her husband, her parents, her children, Kabbalah teachers, her Sensei, and those she comes in contact with on a daily basis. Whether it is a homeless person, a high school mentee, a friend or a client, her giving always gives back. All the while, the family enjoys the great outdoors Key Biscayne has to offer. Whether the family is out boating, jogging around the Key, or participating in Village sports, they always make sure to clock in a few hours a week for martial arts training. "The martial arts improves us physically, mentally and spiritually," they say.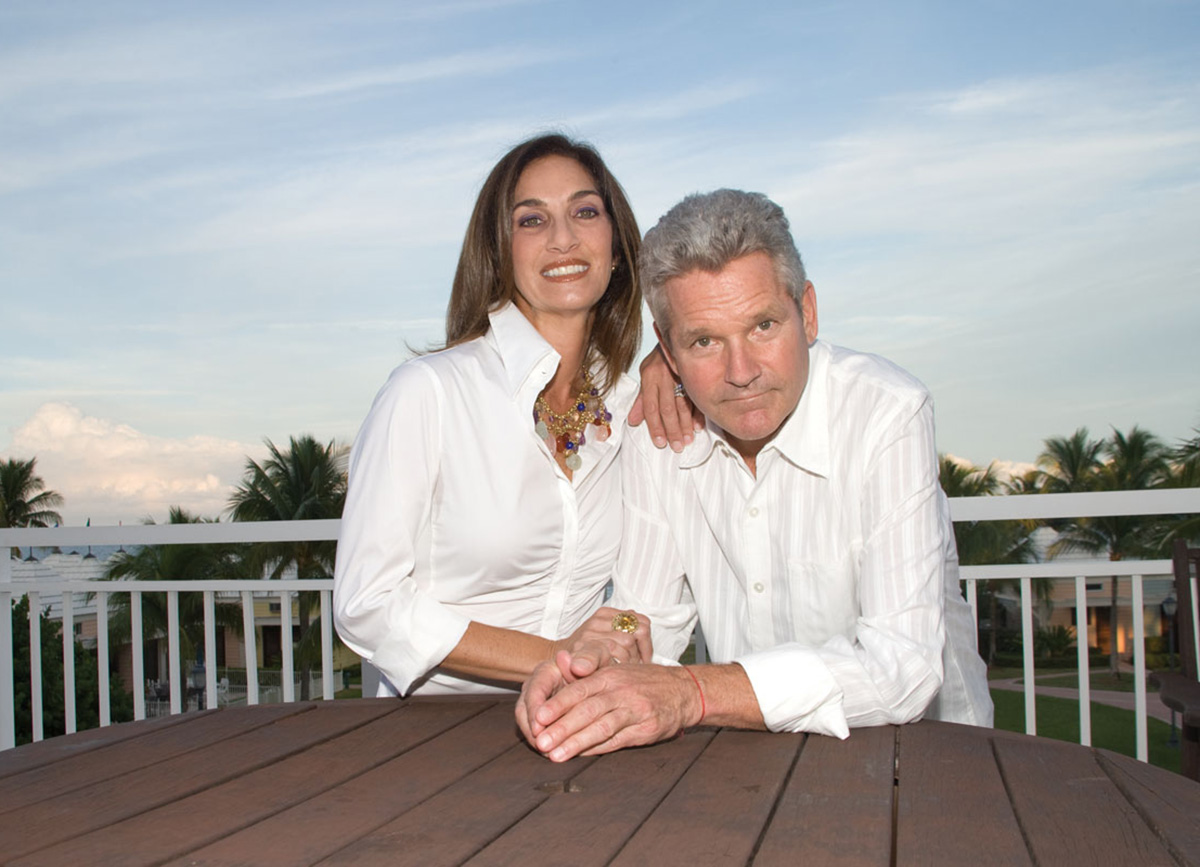 Regardless of the causes they champion or the activities they partake in, it's on the Key where the The Fuchs family reaps the rewards, finding a sense of community, natural beauty and cultural diversity in everything they do. "People on the island have such passion for causes — whether it's environmental or with animals, children, or aid to foreign countries," they say. "We've learned so much outside of our realm of knowledge because of this passion from others who inspire us on a daily basis!"