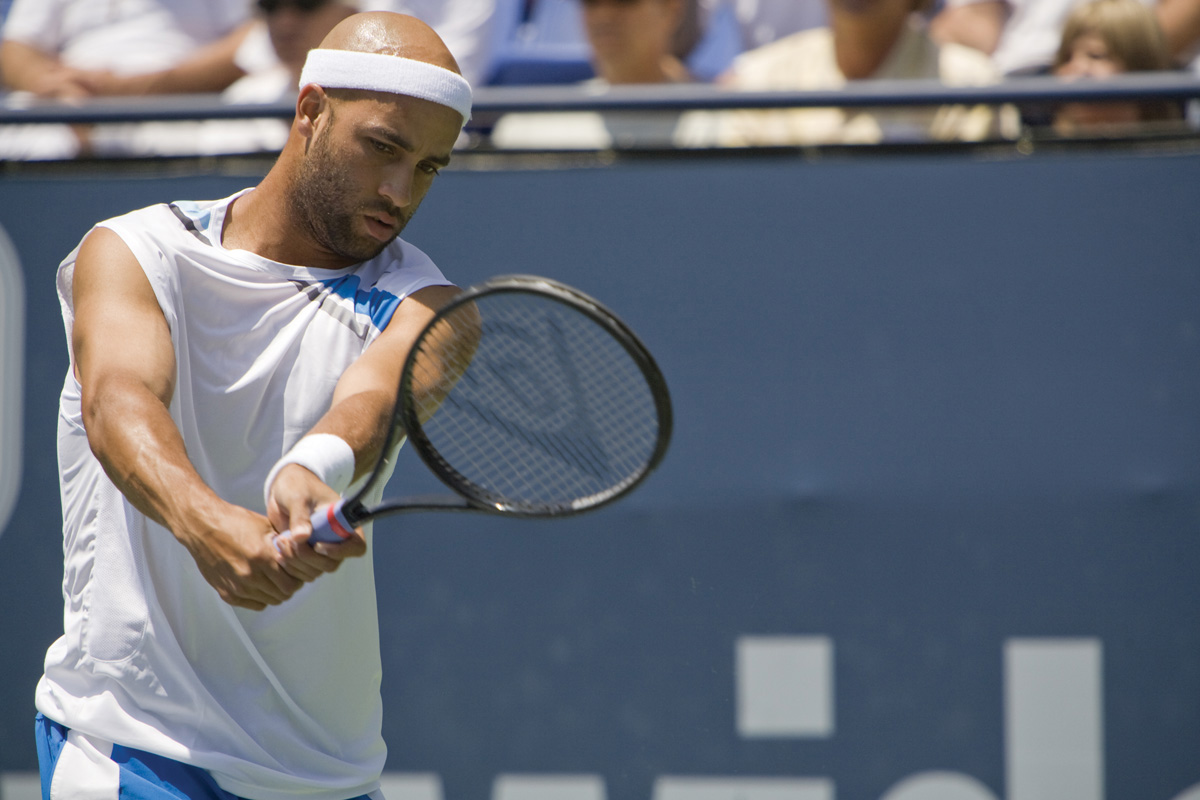 James Blake could easily have become a model. Half African-American, half British, his chiseled features and caramel-colored skin made his 11-page spread in the August 2006 issue of Men's Vogue look like an incredibly lengthy ad for Hermés and Lanvin, both fashion labels he was styled in for the shoot.
Named People's "Sexiest Male Athlete" in 2002, a current Google search of his name brings up mostly articles from various sports magazines chronicling his recent success. However, sprinkled into the mix are several nay-sayers who ignore his talent and passion, referencing him as "pretty-boy Blake" or "the male Anna Kournikova."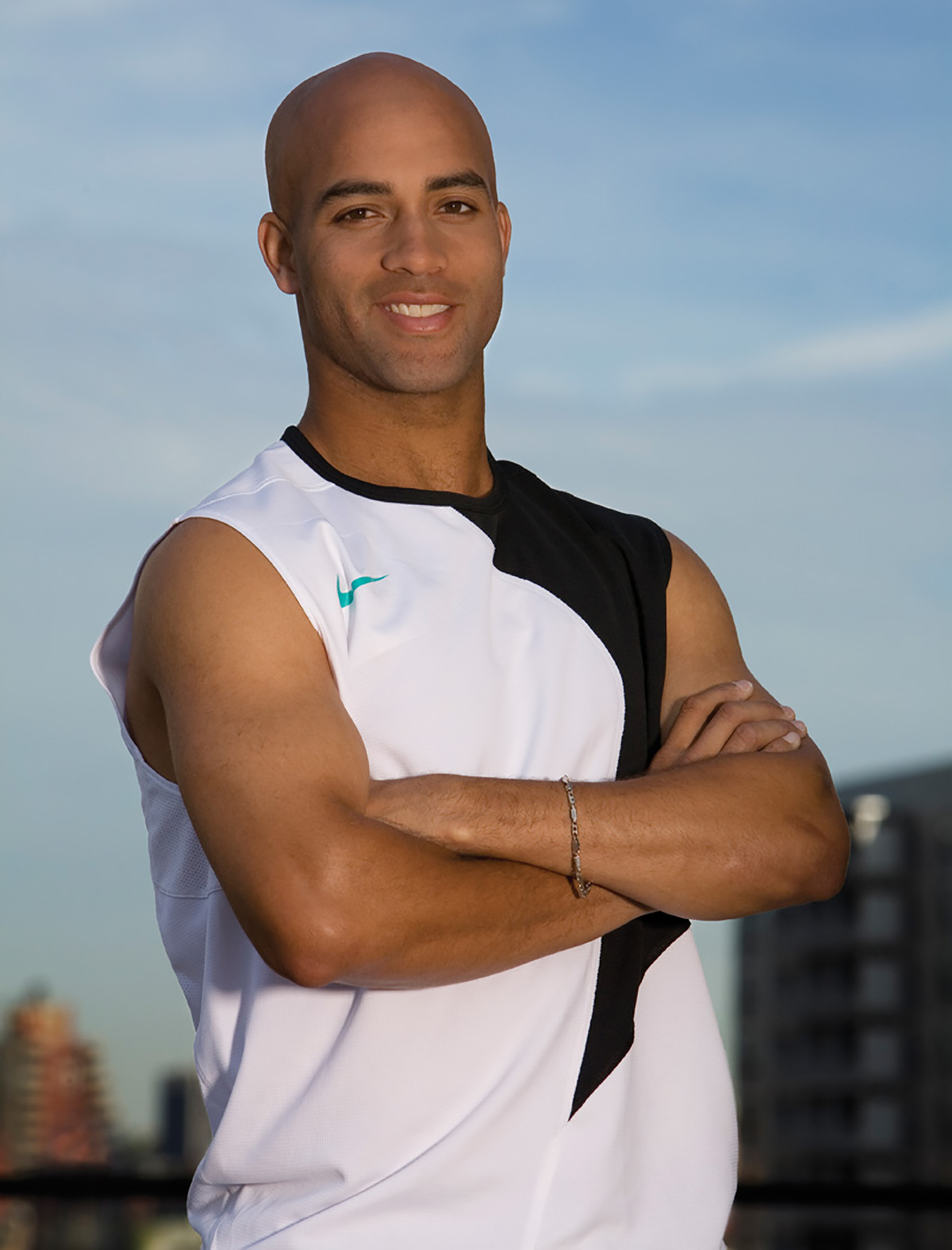 It used to be easy to brush him off. Only three years ago, he was ranked No. 210. Today, during his matches, stands are packed with loyal fans that call themselves the "J-Block." Clad in powder blue t-shirts that read "Fire It Up One Time," they are among the growing population of tennis fans who recognize the 28-year-old for what he is: an achiever, a survivor and an underdog that is ready to attack. Through all of his troubles, his love for the game remains a constant beacon.
Diagnosed with scoliosis at the age of 13, Blake wore a full-length back brace for five years, 18 hours a day. One of the only times he removed it was to play tennis. He dropped out of Harvard as a sophomore to pursue tennis professionally and accepted a wild card into AMS Cincinnati in 2001. The following year, he was ranked No. 28 on the Association of Tennis Professionals (ATP) Tour. "It was more than I had ever imagined for myself," says Blake.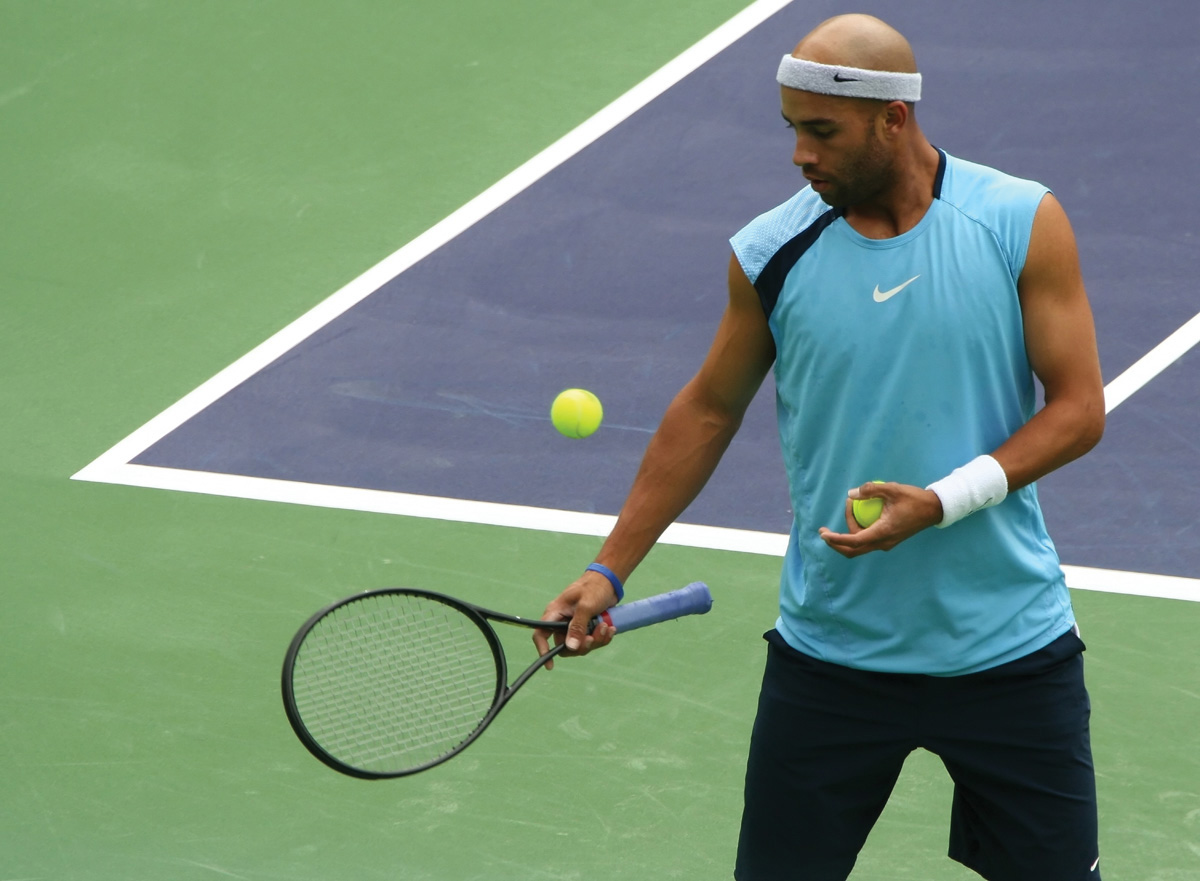 After making it to the fourth round of the Australian Open twice and the third round of the U.S. Open, Blake's steady success was halted in 2004 when he fractured a neck vertebra after colliding with a net pole during practice for the Master's. Later that year, his father and mentor died after a battle with stomach cancer. After several deadly blows to his personal life, the most profound hit for Blake professionally came with his development of shingles, which paralyzed a portion of his face temporarily and rendered him nearly blind.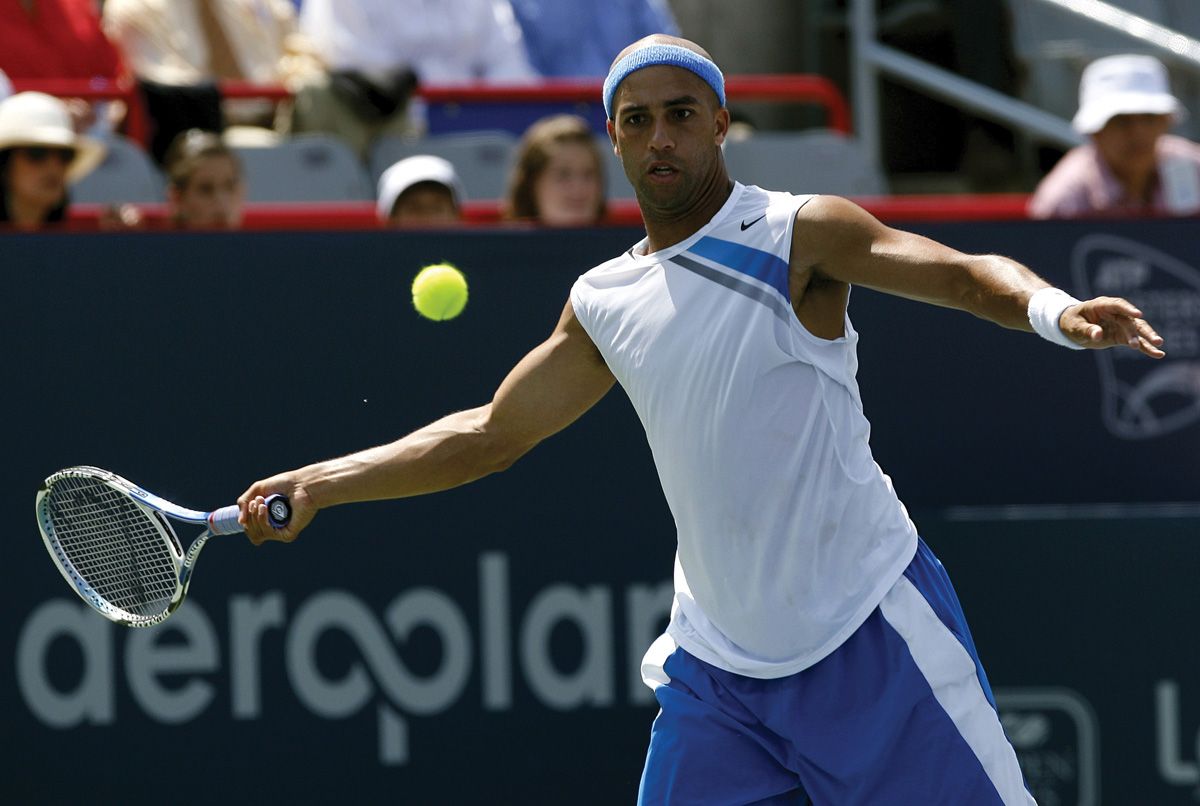 The first sentence of Blake's autobiography, Breaking Back: How I Lost Everything and Won Back My Life, is a quote from Will Rogers that reads "Even if you are on the right track, you will get run over if you just sit there." Through no fault of his own, Blake was clearly on the wrong track. Heartbroken by the loss of his father, recovering from a potentially lethal injury and plagued by a new disease that barely allowed him to see, let alone swing a racket, Blake had hit rock bottom. He was faced with a choice: Move forward or remain seated. "That was the first time when I really came to recognize the limits of willpower and resolve," Blake wrote in his autobiography.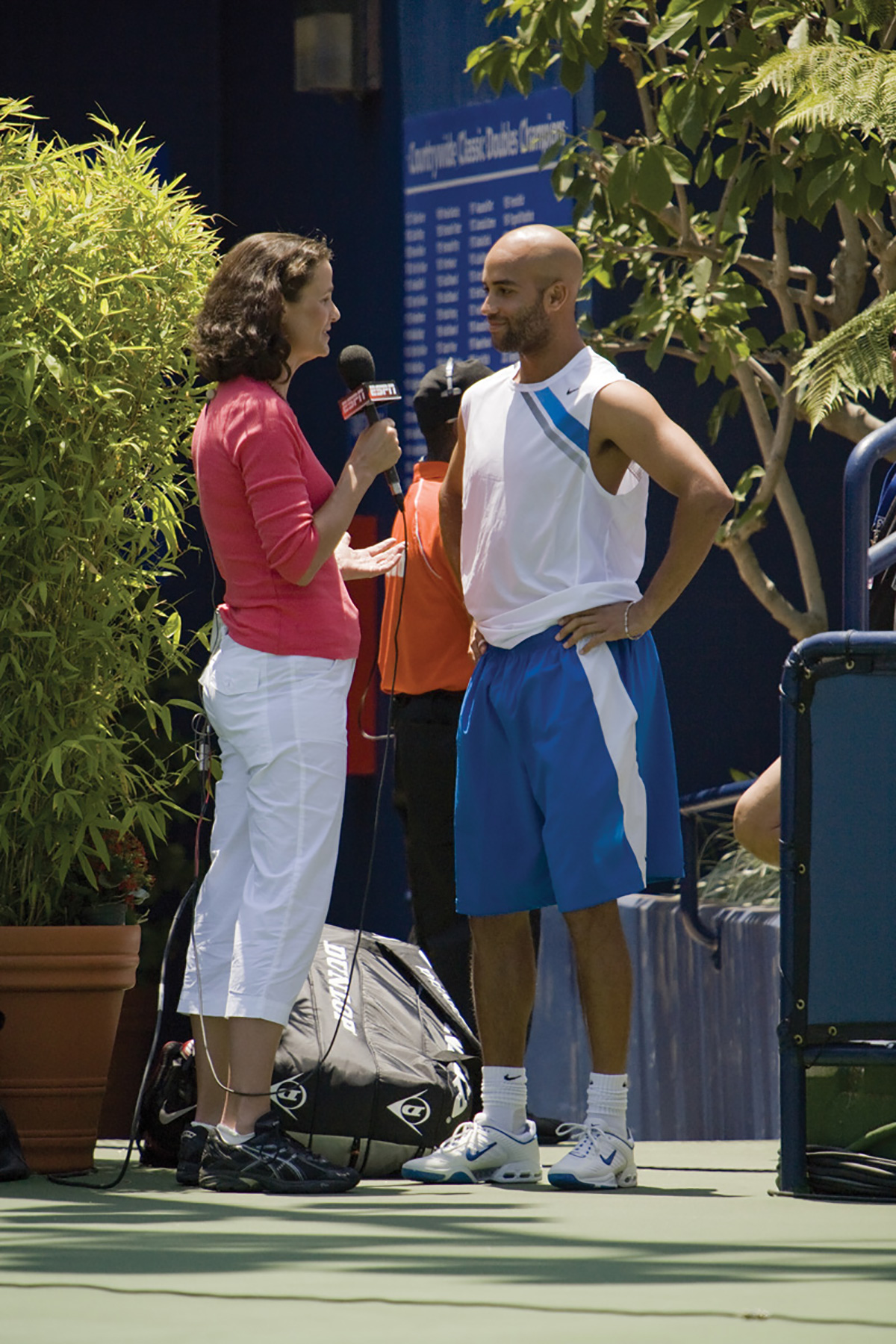 Against doctor recommendations, Blake began training his mind and body for a comeback. After ranking No. 210 in mid-2005, he reverted to the Challenger circuit, or the "minors" to practice and regain his footing. He was in the same position that he was in when he dropped out of Harvard, and just as he had four years prior, he accepted a wild card into the U.S. Open where he defeated Rafael Nadal, then ranked No. 2. The following year, Blake was ranked fourth in the world and was the highest-ranked American tennis player.
This year looks promising for Blake. Currently ranked 12th, Blake became only the sixth American in history to reach the quarterfinals of the Delray Beach International and is ranked as the top seed at the forefront of the "American surge" at the tournament. He also made it to the fourth round of the Australian Open this year, his best showing yet at the event, and lost only to Roger Federer, a worthy opponent ranked No. 1 in the world.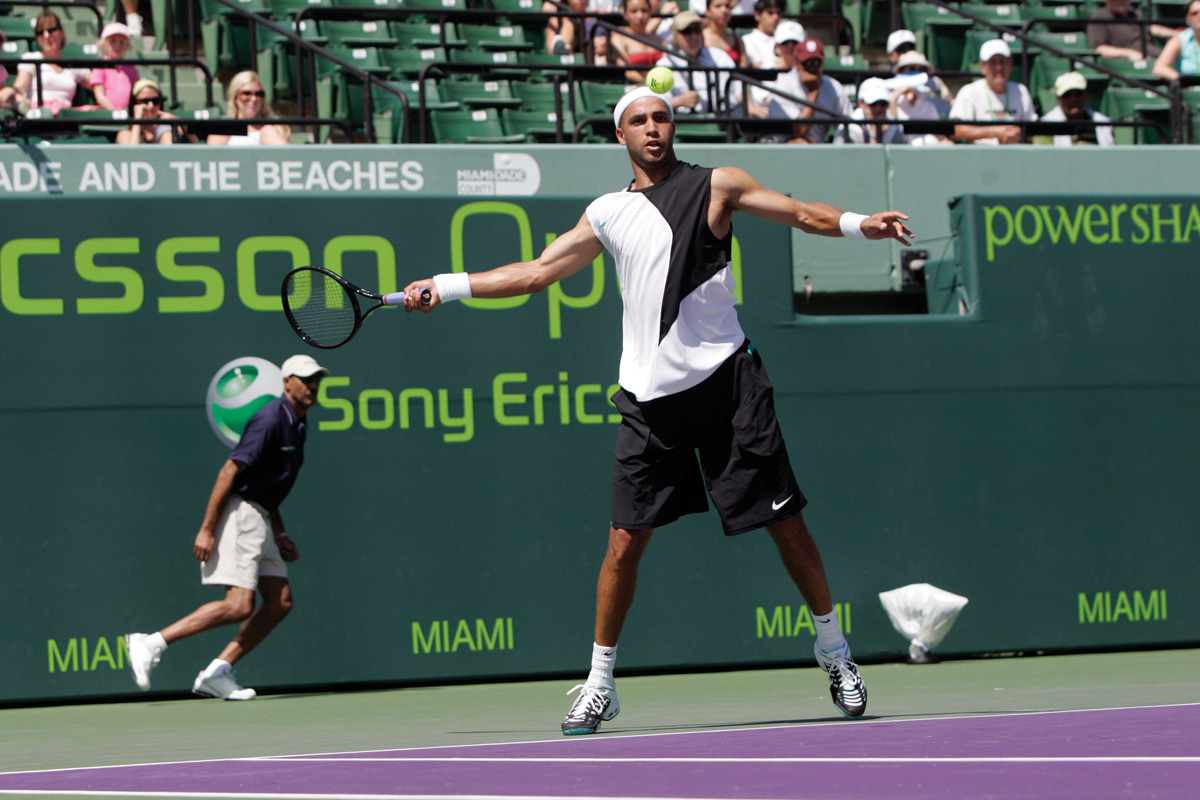 Blake is currently gearing up for the Sony Ericsson Open, the only 12-day tournament on the ATP calendar, which takes place every year at the Tennis Center at Crandon Park. After a disappointing loss to Andy Roddick last year, Blake's recent climb may give him the boost that he needs for the big win. Then again…so might the fans. "Key Biscayne is a great place to have a tournament because it's such a beautiful and laid-back area," says Blake. "The people on the island are great and they're so supportive."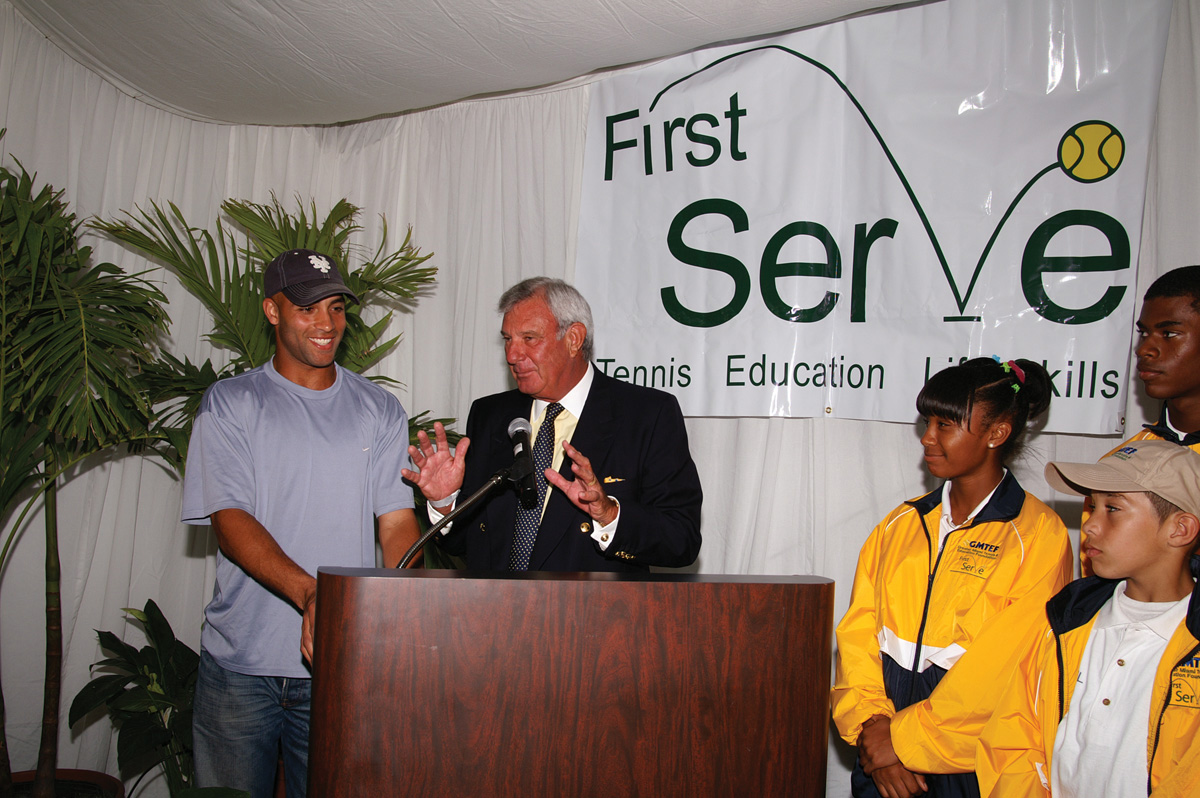 Recent Key Biscayne additions to the "J-Block" may even convince Blake to relocate. Though he trains in Tampa and does not currently own a home on the island, Blake says, "I do love coming here, so you never know, I could be a Key Biscayne resident in the future!"