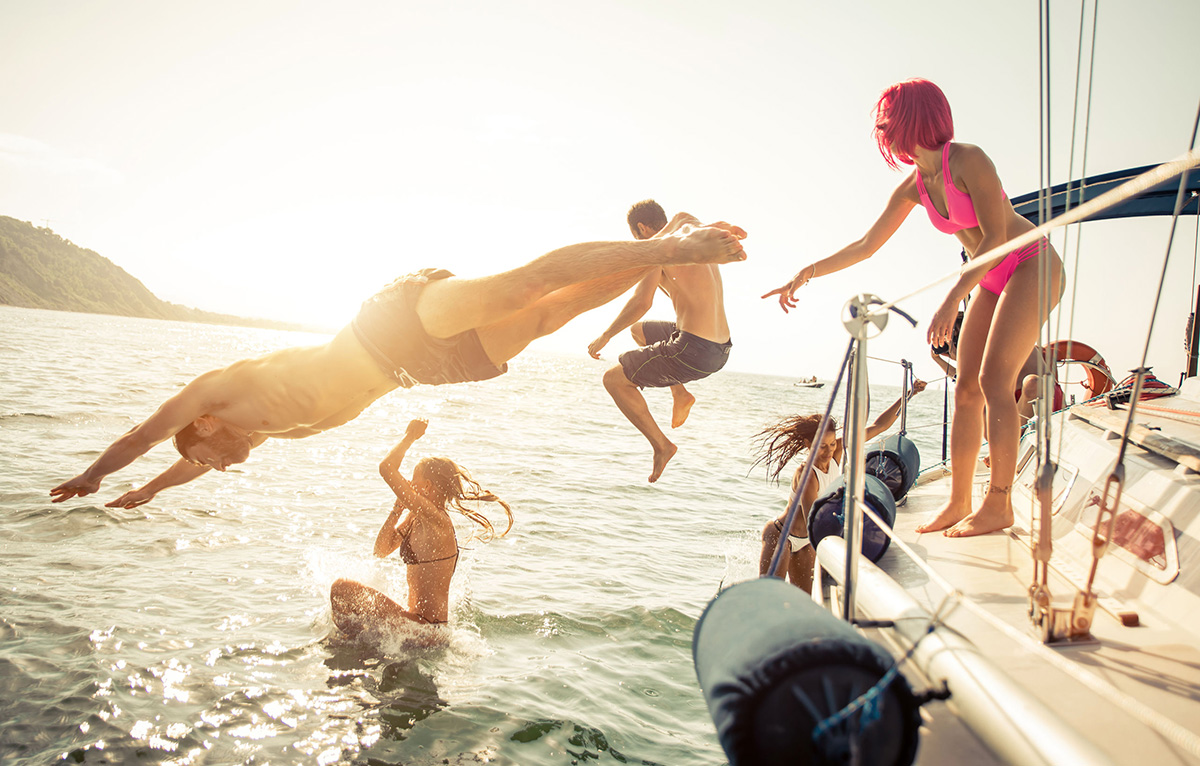 1. Great Legs: Whether you're on a sailboat or a powerboat, "sea legs" are well-toned legs. Best of all, you won't even notice the workout.
2. Abdomen Too: Simply standing upright on a boat is great for the body's core. Add in waterskiing, wakeboarding and tubing, and you'll have a 6-pack before you know it!
3. Calorie Count: While it's considered low-impact, boating does burn calories. Sailors under wind get the most benefits.
4. Social Factors: Cruising out of cell phone range allows families to do essential bonding. It also gives children all-important time to learn to understand body language.
5. Brian Booster: Constant new sights and enhanced situational awareness  improve overall cognitive function both short- and long-term for children and adults alike.
6. Stress Reliever: The sound of the water lapping against the hull and the rhythmic movement of the boat has been shown to affect brainwave patterns.
7. Deep Sleep: Ever wonder why you sleep so well after a day of boating? It's the fresh sea air which is charged with negative ions that increases our ability to absorb oxygen.
8. Studies Show: Boaters are less likely to be deficient in Vitamin D, the "sunshine vitamin." Not getting enough is blamed for everything from cancer to heart disease and diabetes.
9. Pure Joy: There's nothing wrong with "frivolous play." It's something we don't take enough time for in our busy world yet it's a key part of healthy living.
10. Overall Results: A NMMA survey reports that boaters have greater satisfaction with their physical fitness and overall health than most other pastimes.