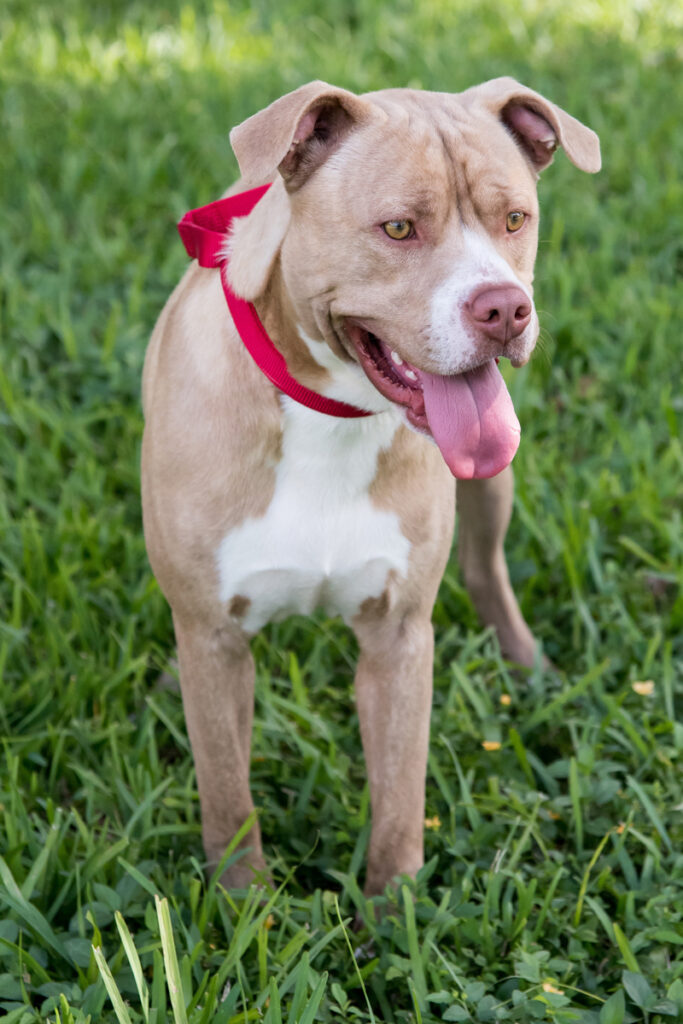 "I love training and am intelligent and quick at learning."
The staff is constantly socializing Bobby with other pups. He can be selective and prefers to be an only pet at home, but if you have a well-balanced dog and agree to multiple meet and greets, he can go home with another big dog. He went to a board & train facility for 3 months and was a superstar.
Want to adopt Bobby? Visit Paws4You.org.