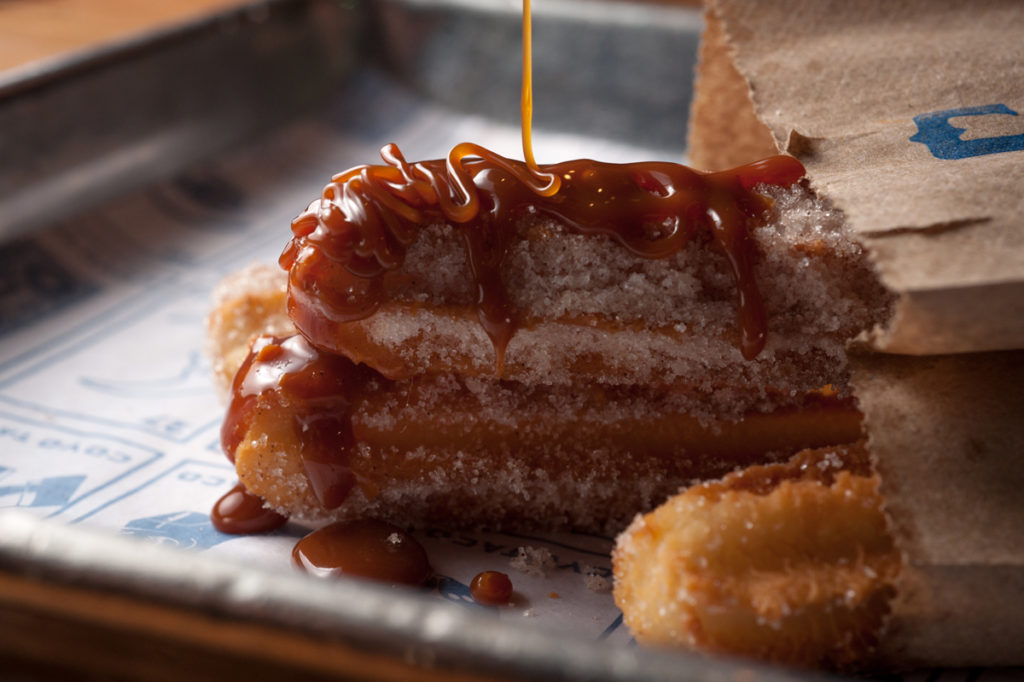 COYO Taco, Coral Gables
The churros are fried to order, tossed in a mixture of sugar and cinnamon and served alongside cajeta (Mexican caramel) and chocolate dipping sauce. You'll be exclaiming "que rico" with every bite; Coyo-Taco.com.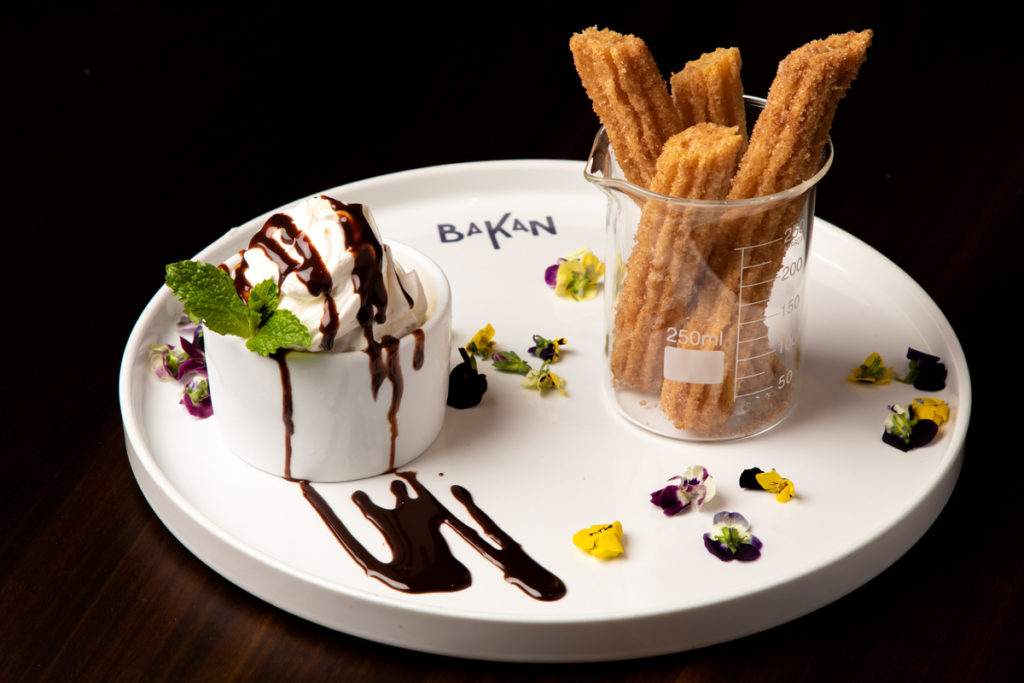 Bakan, Wynwood
Warm and crispy churros covered in cinnamon sugar and served with a homemade espresso cajeta sauce. The perfect churro for a good ol' cheat day or for a day of indulgence if you order seconds, thirds or fourths; BakanWynwood.com.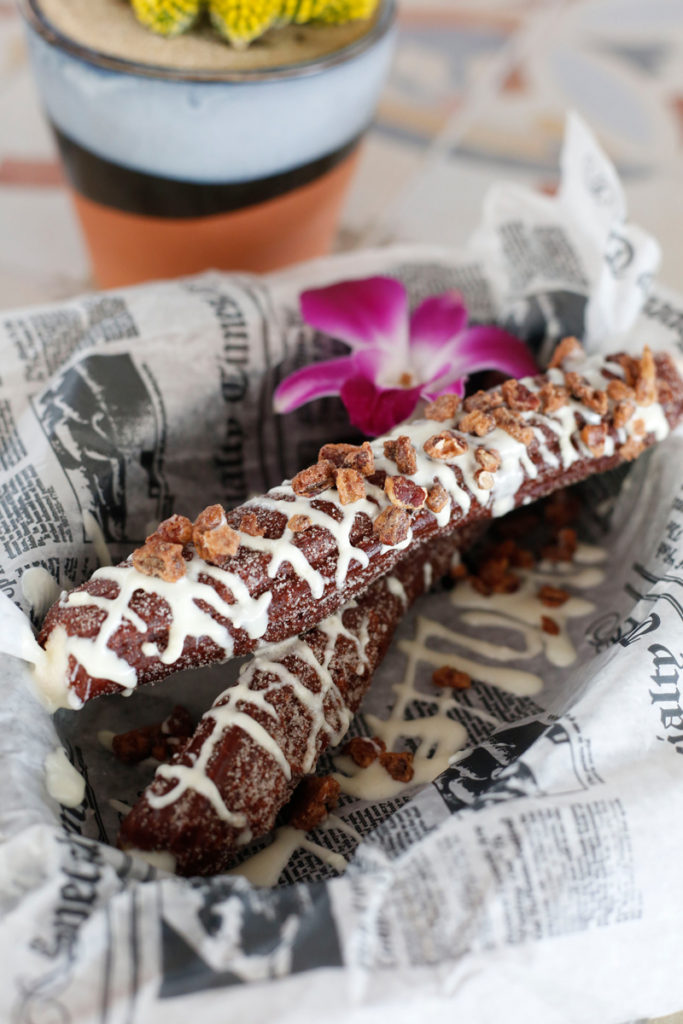 Diez Y Seis, South Beach
Giving new meaning to the concept of "mouthwatering," these one-of-a-kind churros are created with red velvet dough, stuffed with cream cheese filling and topped with candied pecans — yes, they are "Instagram-worthy", but more importantly, they're delicious; sbe.com/Restaurants.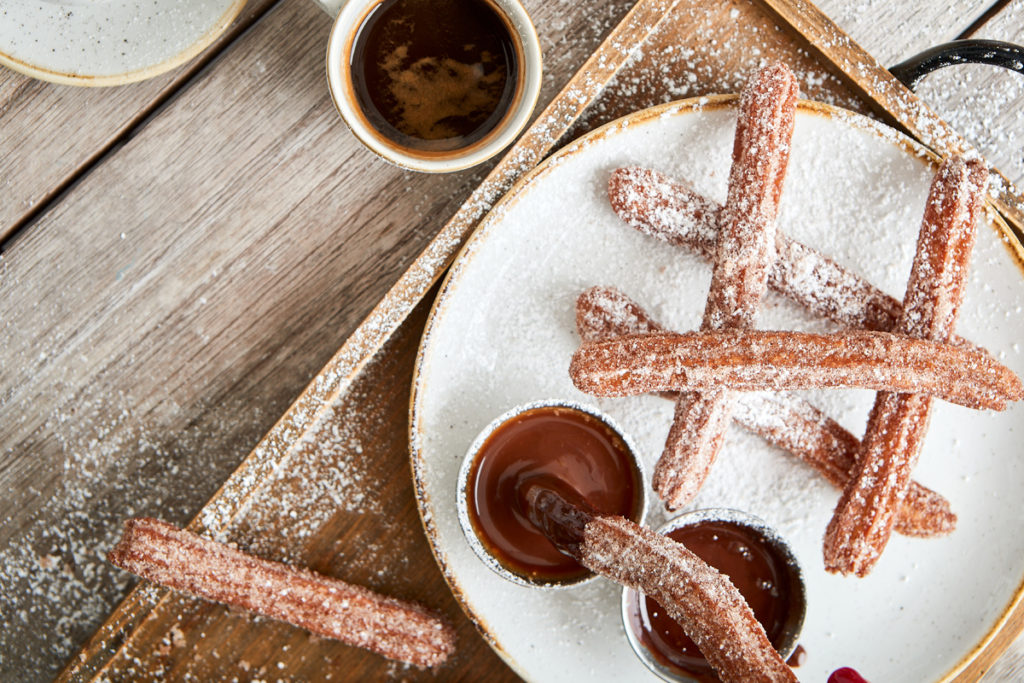 El Vez, Ft. Lauderdale
Whenever you venture out of The 305 and jog up toward Broward, these churros are so "OMG Gimme More" we couldn't leave them out. Made fresh daily and topped with spicy hot chocolate sauce — they're the perfect combination of crunchy and chewy; ElVezFtLauderdale.com. — Photo by Andrew Hektor