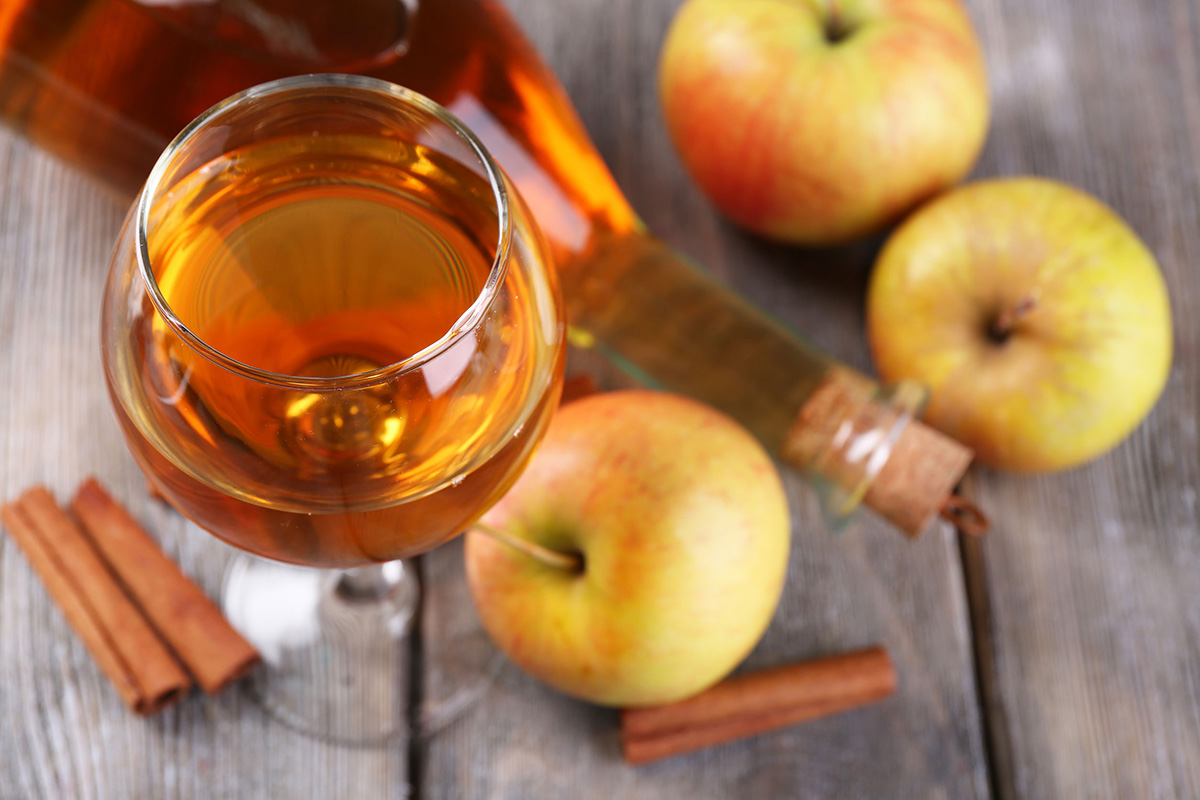 Unlike beer, with its carefully adjusted water, malt, yeast and hops ratios, true cider relies on pomaceous fruit and yeast for its fragrant, acidic and tannic characteristics. Since there's no certifying body to set standards, the first and only rule of cidering is — anything goes. They can, however, be grouped into classes to help you squeeze the most out of every cider experience.
Hard Cider is actually closely related to white wine, yet retains beer's bubbly personality and portable packaging. It's low-alcohol, soda-sweet and just as commercially available. Made from apple strains that are almost inedible, they have a contrasting balance of fermentable sugar and bitterness that create a palate-refreshing potion. American-born & bred Beanblossom Hard Cider by Oliver Winery & Vineyards is an amped-up version of milder English-style ciders. Fans of Stella Artois' Pilsner can put their faith in their Belgian varietry that's slightly on the drier side for this style.
Perry may contain apples but it's not the most prevalent flavor, with some recipes eschewing the fruit of knowledge altogether and calling for just pears. That's welcomed news if your name is Snow White, as you've probably had enough apples for one lifetime. CAMRA, the Campaign For Real Ale, states that contemporary interpretations of perry/pear cider are flawed. That's too bad. The beverage industry has already appropriated the labels and made them interchangeable. Crispin Pacific Pear uses 100% cold-filtered pear juice and 0% artificial flavors or preservatives. Rekorderlig (pronounced recorder league) Premium Pear is sharp and aromatic, making it every mixologist's fizzy friend.
Sidras, from the Asturias & Basque Region of Spain are flat and have a tart character that makes them especially suited for food pairings. Place one wherever you'd enjoy a Pinot Grigio to balance rich or salty feasts. Gravity Brewlab's vinous Cherry Poppins is a modern interpretation of the quintessential tapas drink, while Sidra Brut Viuda De Angelón is a taste of Andalusian tradition.
Craft Cider is what happens when brewmasters get into the cider game. Barrel aging, dry-hopping and double-digit ABV becomes commonplace, as do alternative fruits like quince and apricot. Ciderists also toil to rediscover recipes that have waned due to beer's popularity. Woodchuck Hopstation appeals to IPA drinkers, while Finn River's Lavender Black Currant Cider will appeal to your inner chef.
There are more varieties of cider than the alcoholized apple soda we've come to know…just don't let anyone tell you how to enjoy it. Whether served over ice or lightly chilled, it's the perfect remedy to beat the summer heat.