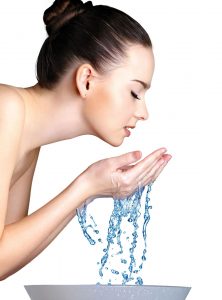 Fresh Face
The atmosphere isn't the only thing that picks up pollutants. Your skin also collects a range of environmental contaminants. Give it a fresh start with Shu Uemura's Anti-Oxi Skin Refining Cleansing Oil. This blend is infused with Moringa extract and antioxidant green tea to give you a truly deep clean while helping fight signs of aging; $77, ShuUemura-USA.com.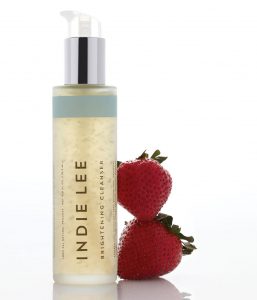 Natural Approach
Who needs harsh chemicals when you've got the power of the berry? Indie Lee's Brightening Cleanser gives synthetics the pass in favor of a natural cleansing solution. The secret ingredient? Strawberry oil, which helps create a brighter, cleaner look thanks to its natural exfoliating and anti-oxidant properties; $32, IndieLee.com.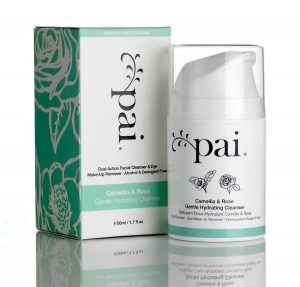 Gentle Touch
Sensitive skin needs extra care, which is why Pai Skincare's Camellia & Rose Hydrating Cleansing Cream skips alcohol and detergents. This hydrating formula removes dirt and impurities far more gently, gliding smoothly over dry, delicate skin, helping to replenish it with a needed dose of vitamins and Omega 3; $50, USA.PaiSkincare.com.
New You
One of the most common procedures performed for facial skin rejuvenation is a chemical peel. These are an in-office treatment that will help reduce the signs of aging. For a peel, one of a variety of acids, such as glycolic acid, is applied to the skin. The acid will penetrate the outer layers of skin putting an exfoliation process in motion on the skin. The acid will also help to stimulate new collagen which will help to decrease the appearance of wrinkles. Depending on the type of peel done and the concentration of the acid, you may have some redness and visible peeling of the skin. After the peel, the skin will look and feel smoother and softer with a more even tone. It can also help to decrease pore size, and improve the appearance of dark spots. There are many different types of peels available, and your physician or aesthetician will need to choose the correct one for your skin type. A peel can be safely performed on a monthly basis, and when used in conjunction with a proper skincare regimen, can help you maintain more beautiful skin for years to come.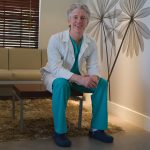 ABOUT THE AUTHOR
› Dr. John J. Martin, MD, specializes in eye, facial and neck rejuvenation, as well as laser and other non-surgical treatments for vascular and pigment problems. He received his medical degree at Harvard Medical School, and is a member of the American Academy of Facial Plastic & Reconstructive Surgery; 305.444.5950; DrJohnMartin.com.