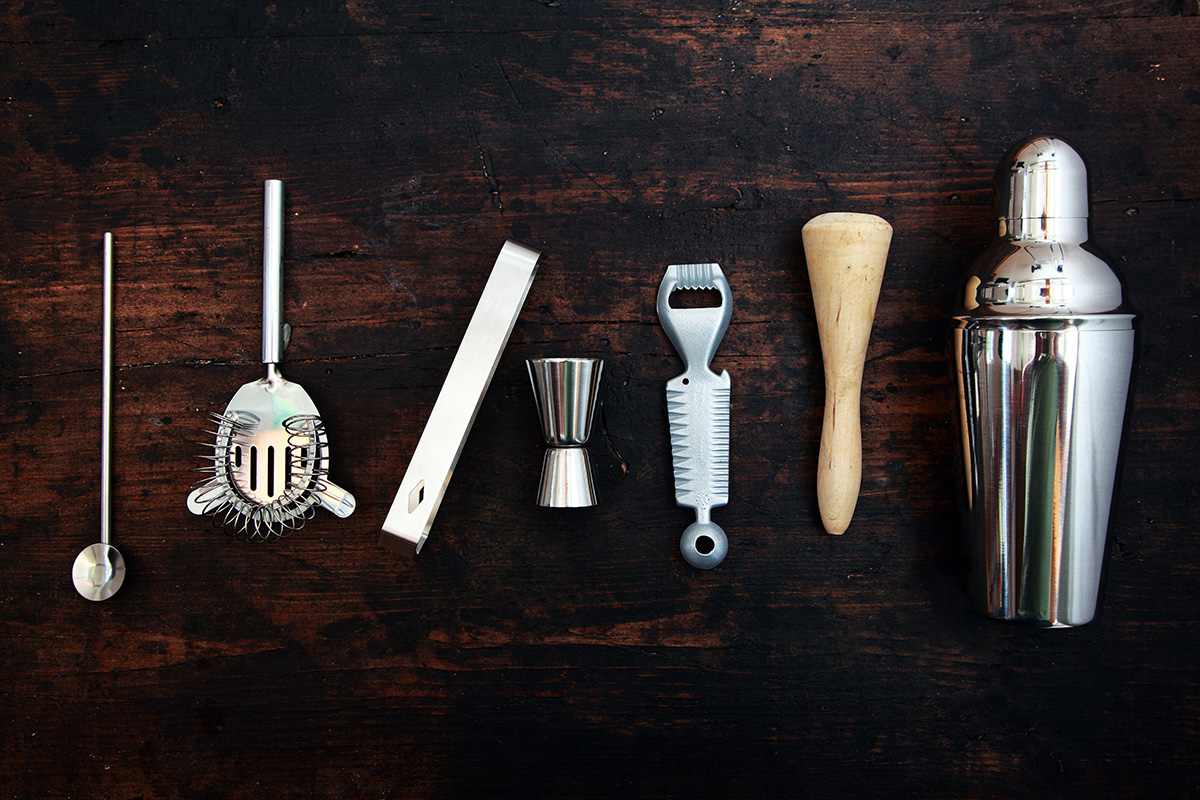 There's nothing quite like drinking with friends. And nothing beats a little friendly competition. Combine both at your next shindig to set the tone for a buzz-fueled drink competition to remember. The kind of party you've only seen in movies is easier to orchestrate than you might think. Depending on how fancy you want to get, you can make this a formal affair and send out an official invite notifying guests of the details and attire and that you're hosting a Cocktail Showdown. What does that mean? Well, it can mean what you want it to mean — the goal is that everyone has a good time. To start, you might want to pick a secret ingredient. This can be done by simply blindfolding one of your guests and having them pick something out of your fridge or pantry. Let's say the designated picker fishes out a bottle of olives, for example. Stacy whips up an olive daiquiri. Joe might opt for a martini with a twist. Jessica grabs the blender and makes an olive colada. You get the point. Keep the boozy debaucherie going with some games and activities like Most Likely, Drunken Artists or guaranteed crowd-favorite Sip, Sip…Shot! Not sure what all this means? It sounds like the fun is just beginning.
Drink Competition 101
1. Pick a secret ingredient: Hot sauce. Watermelon. Cinnamon. Anything goes. The key is that the secret ingredient is used in every drink.
2. Set the rules: What's the criteria to win? Who will determine it? Whatever it is, house rules always win, and the host is the tie-breaker.
3. Select the DD: If you're lucky enough to have some dry pals in your circle, they're usually the perfect judges for an at-home cocktail competition, as long as they're willing to sip each drink. Just make sure they have a score card in front of them before the first drink is served.
4. Everyone's a winner: Your drink didn't win. Boo-hoo. Tough it up and enjoy a few sips of the one that did. Not everyone's born to bartend.