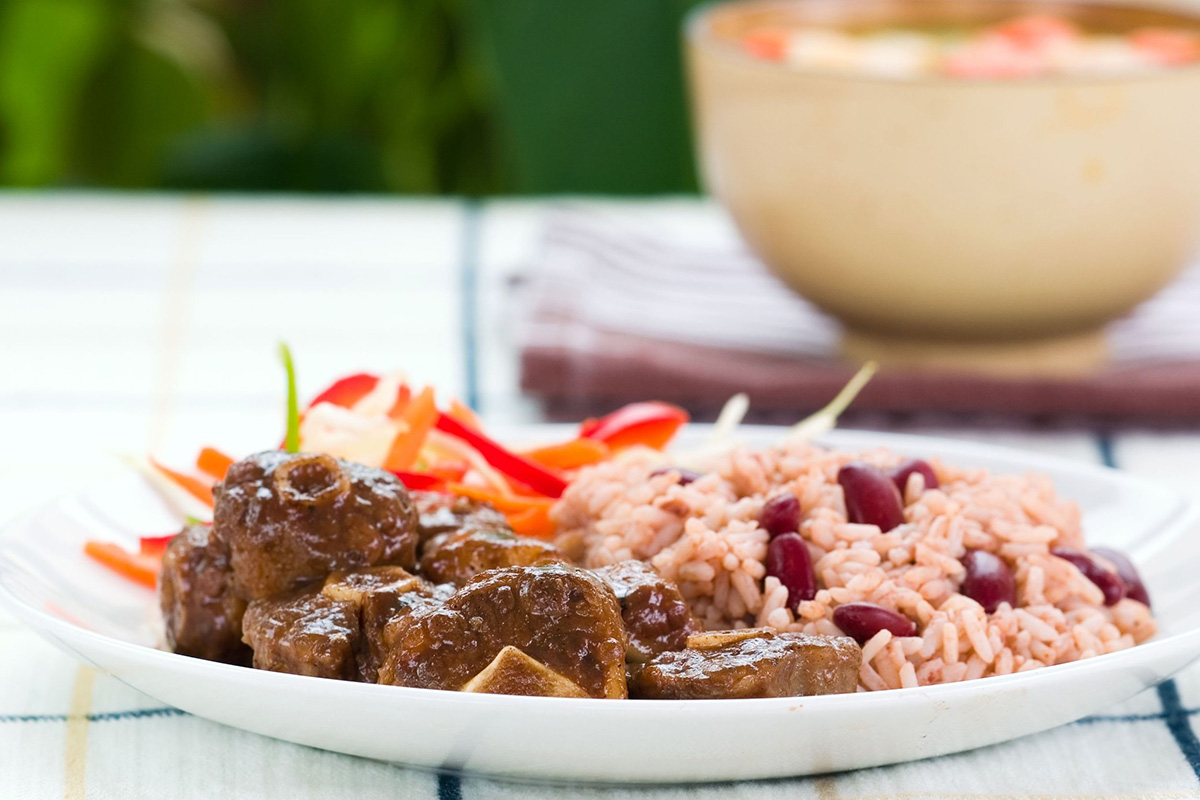 Costa Med
260 Crandon Blvd., Ste. 46
Key Biscayne, FL 33149
305.361.7575
CostaMedRestaurant.com
Why we picked it: Eternally married to quality, we never know what to praise more at this Mediterranean-influenced eatery: Its perfectly prepared pastas, seafood and more or its 5-star service. Also bearers of an impressive wine selection.
Perricone's Marketplace & Cafe
15 SE 10th St.
Miami, FL 33131
305.374.9449
Perricones.com
Why we picked it: A peerless purveyor of everything fine and Italian right near Mary Brickell Village, Perricone's is less an eatery as it is a brand, synonymous with top-quality goods and the finest baked brie to be found outside the same-named French region.
Tutto Pizza & Pasta
328 Crandon Blvd, Ste. 111
Key Biscayne, FL 33149
305.361.2224
TuttoPizzaPasta.com
Why we picked it: A refreshingly rustic family-style trattoria always exhibiting a hospitable atmosphere, the only thing finer than Chef Juca's bright smile is his aromatic array of freshly prepared pastas and pizzas.
Foss Marai
Found Across South Florida
FossMarai.com
Why we picked it: Purveyors of Prosecco with an impeccable pedigree, if you're craving something bubbly this upcoming year, make sure you make it Foss Marai. World-renowned and award-winning vintners of this most titillating of Italian tipples.
Cantina La Veinte
495 Brickell Ave
Miami, FL 33131
786.623.6135
CantinaLa20.com
Why we picked it: Exhibiting Mexican culture at its highest echelons, the tastefully Miamified cuisine at Cantina La Veinte effortlessly evokes the smoky mystique of its native culture's multifaceted history. Make sure to stop by their mercado before or after your meal.
Kaori
1250 S. Miami Ave
Miami,FL 33130
786.805.6006
KaoriByWM.com
Why we picked it: A spectacular effort by "Million Dollar Chef" Walter Martino, both the innovative fare and engrossing surroundings of this Japanese/Italian eatery can't help but captivate. An always exciting element for any evening out in Brickell.
Velvet Creme Doughnuts
1555 SW 8th St.
Miami, FL 33135
786.420.5418
VelvetCremeDoughnuts.com
Why we picked it: A Calle Ocho institution recently reintegrated into the dessert scene, Velvet Creme Doughnuts is back, along with all the pantline-bursting paroxysms it entails. A sweet finish to any suitably debaucherous evening.
Truluck's
777 Brickell Ave
Miami, FL 33131
305.579.0035
Trulucks.com
Why we picked it: From its delightfully deep wine list to its sincerely swanky décor, it's impossible not to breathe a sigh of relief when settling into one of Truluck's booths or tables. Feast on top-tier steak and seafood in effortlessly elegant surrounds.
Clive's Café
5890 NW 2nd Ave
Miami, FL 33127
305.757.6512
ClivesCafe.com
Why we picked it: Powerfully unpretentious and providers of both melt-in-your-mouth Oxtail and a glorious (if gut-busting) Conch & Fries, Clive's Cafe is the Little Haiti hotspot for authentically prepared deliciousness.
Blue Bottle Coffee
3818 NE 1st Ave
Miami, FL 33137
510.653.3394
BlueBottleCoffee.com
Why we picked it: A newcomer to the café scene, Blue Bottle's reputation as exceptional experts of everything brewed and roasted is well-represented in their Miami Design District locale. Also open in Aventura Mall.
Fireman Derek's
2818 N. Miami Ave
Miami, FL 33127
786.703.3623
FiremanDereks.com
Why we picked it: An award-winning provider of truly devastating desserts, Fireman Derek is a homegrown hero who will doubtless put Miami on the map with his no-nonsense approach to prodigious piecraft.
Quinto La Huella
788 Brickell Plz.
Miami, FL 33131
786.805.4646
QuintoLaHuella.com
Why we picked it: Crafters of a national fare previously underrepresented in the Miami culinary consciousness, Quinto La Huella and its wood fire parrilla provide a menu flawlessly towing the line between refined and rustic.
Lightkeepers
455 Grand Bay Dr.
Key Biscayne, FL 33149
305.365.4156
RitzCarlton.com
Why we picked it: One of the most recent additions to the artful Key-based restaurant scene, Lightkeepers at the Ritz-Carlton Key Biscayne is an oceanfront restaurant and bar that showcases all the finest aspects of island living.
Kazumi
260 Crandon Blvd, Ste. 16
Key Biscayne, FL 33149
305.361.2675
KazumiRestaurant.com
Why we picked it: A premiere Japanese-fusion eatery located right on the island, Kazumi has earned its reputation as artful innovators of toothsome entrées many times over. Another A+ effort by Costa Med founder Antonio Braschi.
Bazaar Mar
1300 S. Miami Ave
Miami, FL 33130
305.615.5859
SBE.com
Why we picked it: A product of Chef Jose Andres' searing love of seasonal seafood, this 210-seat eatery benefits bountifully from its bordering with the South Florida coast and the Caribbean. Also stocked with a creative cast of craft cocktails.
Meat Market
915 Lincoln Rd
Miami Beach, FL 33139
305.532.0088
MeatMarket.net
Why we picked it: The only way to satisfy a truly carnivorous craving, the attention Chef Sean Brasel and crew provide to each and every cut of beef ensures one never leaves a Meat Market meal dissatisfied.
The Rusty Pelican
3201 Rickenbacker Cswy
Key Biscayne, FL 33149
305.361.3818
TheRustyPelican.com
Why we picked it: A critically acclaimed combination of unbeatable vistas and a bountiful weekend brunch that can't be beat, there's a reason why The Rusty Pelican is synonymous with dockside dining on the other side of the hustle and bustle.
Sanguich De Miami
1641 SW 8th St.
Miami, FL 33135
786.313.3650
Sanguich.com
Why we picked it: This walk-up food window concept in the heart of Little Havana offers gourmet Cuban sandwiches and milkshakes at reasonable prices. Make sure to check out the mojo bar and order a side of their now-famous plantain fries.