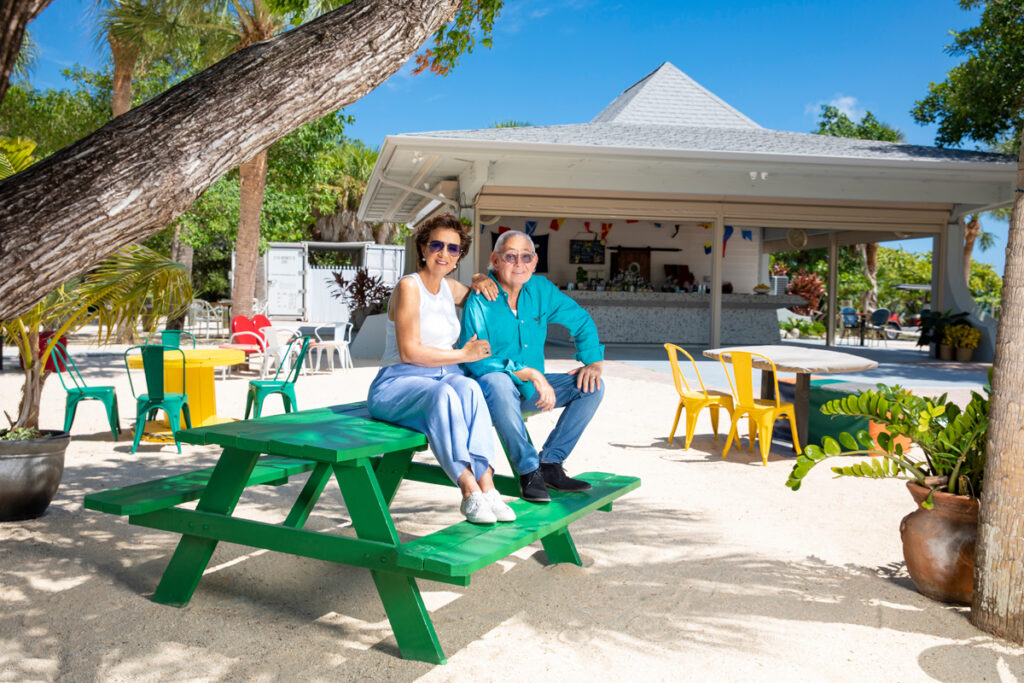 In Good Taste
No Name Harbour's Lighthouse Café, Boater's Grill and The Cleat offer unobstructed water views and award-winning menus just steps from the Cape Florida Lighthouse inside Bill Baggs State Park. Owners David & Reina Gonzalez immigrated to the U.S. more than 50 years ago from Cuba and have been living in Key Biscayne since 1997. "Key Biscayne has it all," they say. "It's such a unique community that thrives on diversity, excellent schools, involved residents, friendly neighbors, and an excellent mix of businesses and entertainment options." When it comes to giving back, the power couple are actively involved in the Key Biscayne Rotary Club, Chamber of Commerce and many other causes near and dear to their hearts. "We are always ready to be present wherever our support is needed," they say. "Gratitude is present in every facet of our lives."; LighthouseRestaurants.com.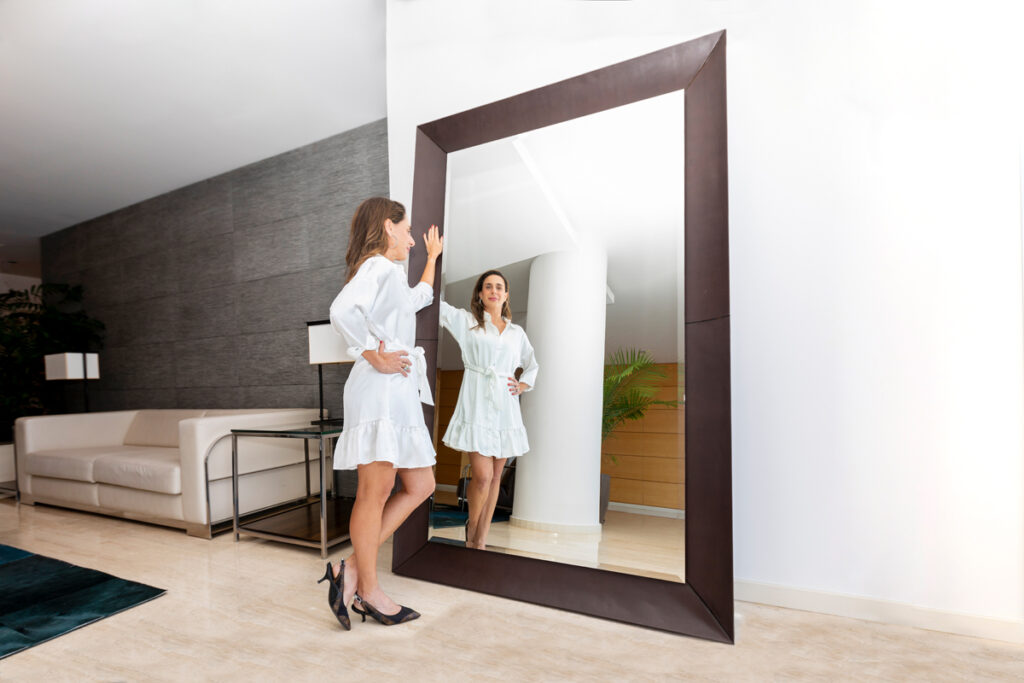 Strength In Diversity
When she landed in Miami nearly 8 years ago from Madrid, Olga Izquierdo instantly fell in love with Key Biscayne. "From the first moment we arrived on The Key, my entire family felt at home," she says. "It's a paradise that's perfect for everyone from all backgrounds and stages of life — from families to couples, seniors and entrepreneurs." Her Spanish roots are a source of pride for her, and she takes full advantage of the diversity the island has to offer. As the CEO of leading Latin America digital marketing & communications agency CuCo Company, she employs people from all over the world. "Our team is made up of talent from Spain, Mexico, Colombia, Argentina and Guatemala, and our clients range from Chile all the way up to the Caribbean and U.S.," she says. "I believe that multiculturalism should mark the principles of co-existence in every facet of life and work — together we are stronger."; TheCuCompany.com.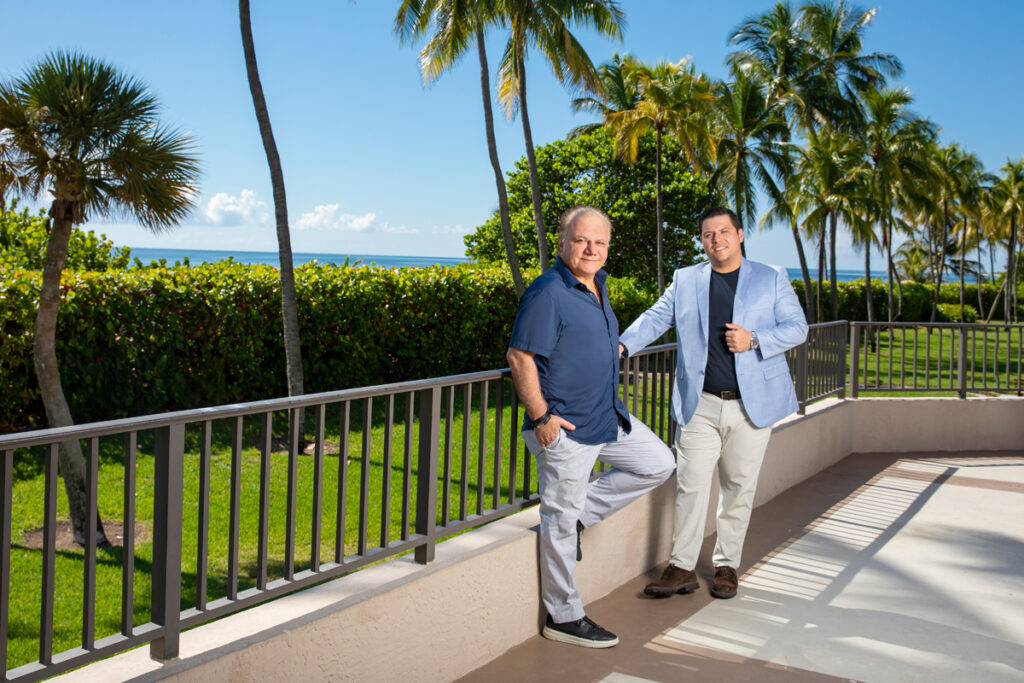 Leading The Way
The father/son powerhouse duo of Jose R. Diaz & Stefano Diaz run DSignage in Key Biscayne, a South Florida-based tech company that develops smart technologies for businesses worldwide. The company uses technology to optimize experiences via powerful, relevant and dynamic digital messaging in large facilities such as hospitals, manufacturers, sports arenas, tourist attractions and retailers. DSignage solutions range from mobile apps to touchscreens and video walls that help organizations better communicate with customers, patients and employees. "Living in today's multicultural global business world, we must embrace the different mindsets, traditions and languages our clients, partners and friends have and how it affects the way they think and conduct their daily lives on both a personal and business level," they say. "It's important to always work hard, get organized, plan for the long-term and think BIG!"; DSignage.net.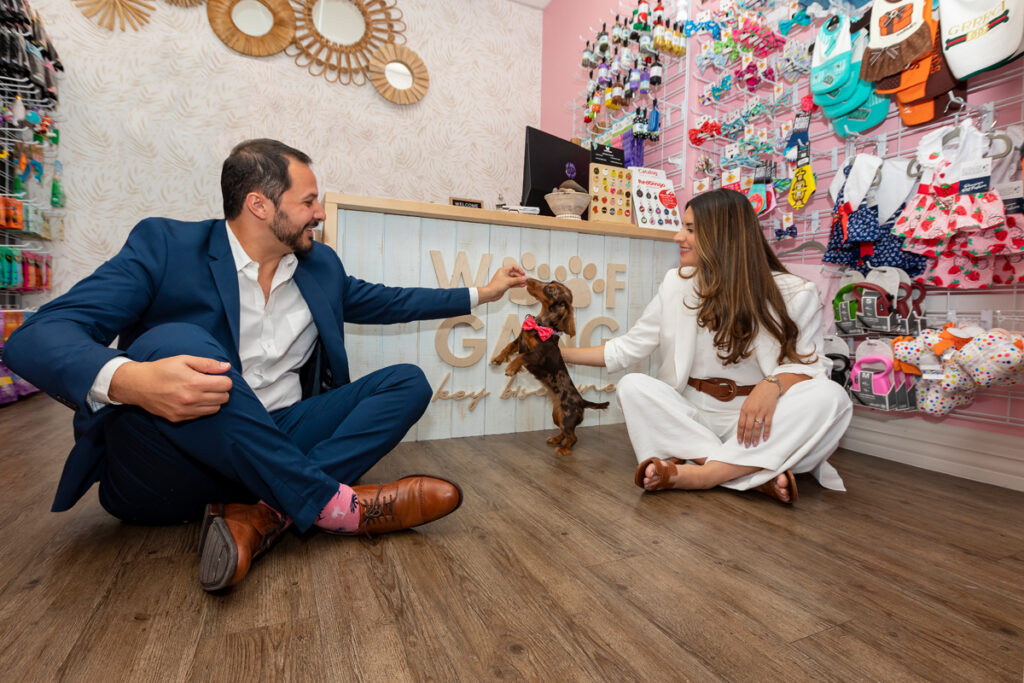 Entrepreneurial Spirit
When Woof Gang Bakery & Grooming launched in Key Biscayne, it was a dream come true for husband/wife team Francisco Mata & Fabiola Larach. At the time, she was finishing her Masters in Aerospace Engineering and he was working as a Business Intelligence Analyst. "Our career trajectory has been a long one to get here," they say. Each grew up in their respective family businesses in Honduras and El Salvador/Guatemala — her family in the bakery business; and his family in multinational logistics. In addition to their day-to-day duties and steady stream of clients, the couple also makes time to give back to the community via pet adoption events and donating essentials to animals in need. "We are proud of our Latino background because it has taught us that working hard, being passionate and genuinely caring about others can open many doors in life," they say. "Make someone smile every day, but never forget you are someone, too."; WoofGangKB.com.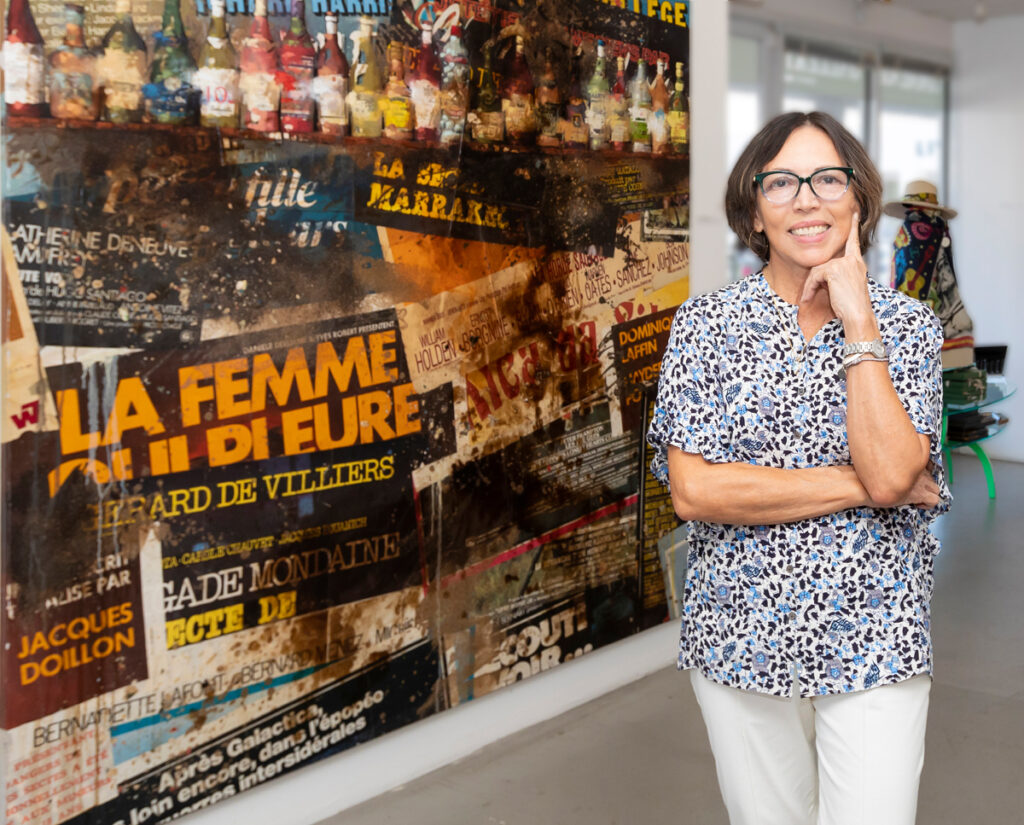 Journeys In Art
On a mission to make sure that the public falls in love with art, Naydu Commenoz believes in the beauty of artistic expression. "Commenoz Gallery is a space where what is possible and what is surprising meet," she says. "We promote a wide array of artists with varying backgrounds — from interactive exhibits featuring the works of local emerging artists to sprawling showcases of internationally acclaimed collections." Having lived in and visited countless destinations across the globe, she wouldn't trade the intimacy Key Biscayne offers for anything in the world. "We opened the gallery in 1982, during the early days of Key Biscayne when the island was an undeveloped paradise," she says. "Today, we are still an integral player in the fast-emerging and now prominent art scene in Miami and are so excited for what the future holds."; CommenozGallery.com.