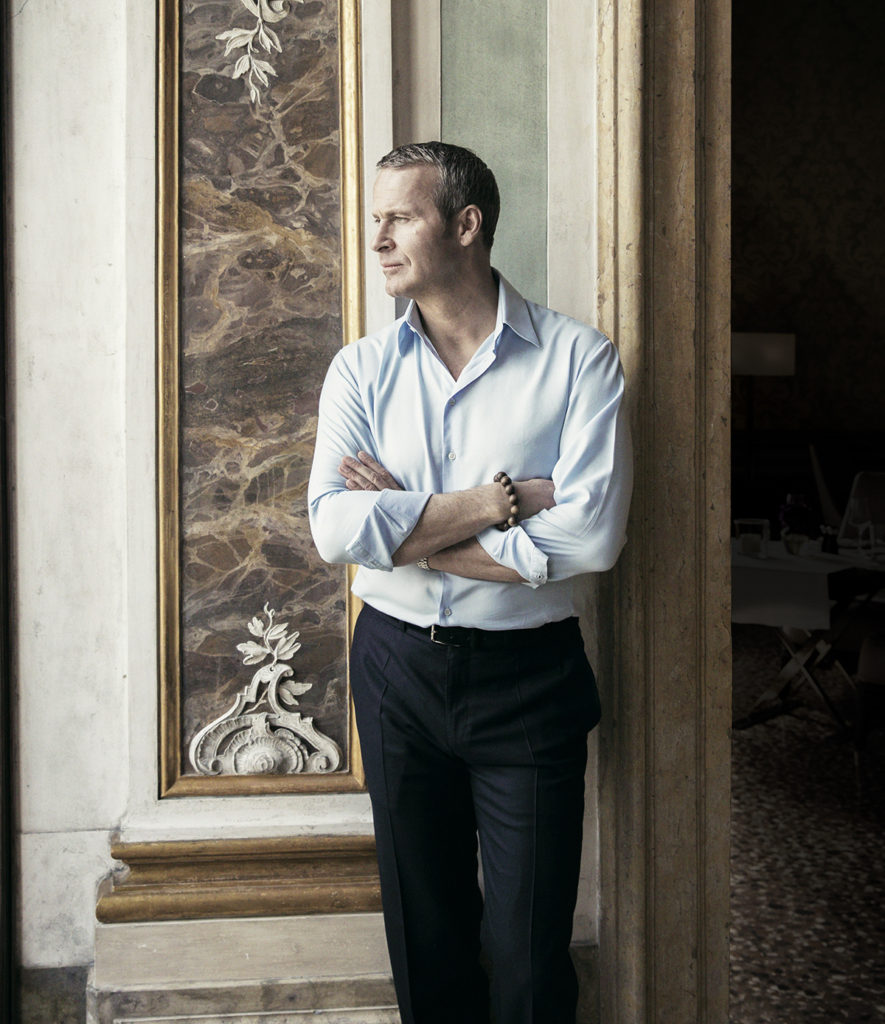 Inspired by luxury yacht design and its idyllic waterfront setting, Una Residences represents a sophisticated combination of location and design with uninterrupted views of Brickell and Biscayne Bay in one of Miami's most desirable neighborhoods. "We are privileged to collaborate with world-class architects, Adrian Smith + Gordon Gill — who are known for designing the globe's tallest skyscrapers — to build this tower, which will bring timeless elegance and superb quality of life to Miami," says Vladislav Doronin, Chairman & CEO of OKO Group. "We are optimistic about the growth of the real estate sector in Miami — buyers are choosing Miami to invest in their future."
Recently, in two separate purchases, buyers at Una Residences combined a number of units to create two larger, custom-designed residences — one joining two units on the 20th Floor and the other on the 37th Floor. Each united residence offers 5 bedrooms and 6.5 bathrooms over a total of 5,483 sq. ft. of interior space and 912 sq. ft. of exterior space, as well as panoramic views of Biscayne Bay, Key Biscayne and the Atlantic Ocean. The skilled team of architects, engineers and designers have made it possible for buyers to create their dream home, built around their individual desires and lifestyle.
The preliminary construction phase enables buyers to customize their dream homes before it's too late. This limited-time opportunity is reportedly driving the increased demand for combined units. Future residents will enjoy private elevator access to their homes, a perk many will be grateful for in light of the recent social distancing guidelines. In addition to offering sweeping, panoramic views, floor-to-ceiling windows will illuminate the open-concept living areas, integrating the natural beauty of the surrounding setting. Expansive outdoor terraces will further enhance indoor-outdoor lifestyle integration. "The opportunity to customize a residence is one of the best perks of buying new construction," says Vanessa Grout, CEO of OKO Real Estate. "Who better than the developer's own professional team to design and implement a homeowner's vision."
Una Residences recently opened its new Sales Gallery just minutes from the construction site. "We are excited to once again offer a refined space where buyers can explore Una Residences and learn more about its spectacular amenities," says Grout. "Una will redefine luxury living, and our new sales center perfectly showcases its offerings."
Be one of the first to visit the new location by booking your private tour today; 1421 S. Miami Ave.; 305.744.5870; UnaResidences.com.