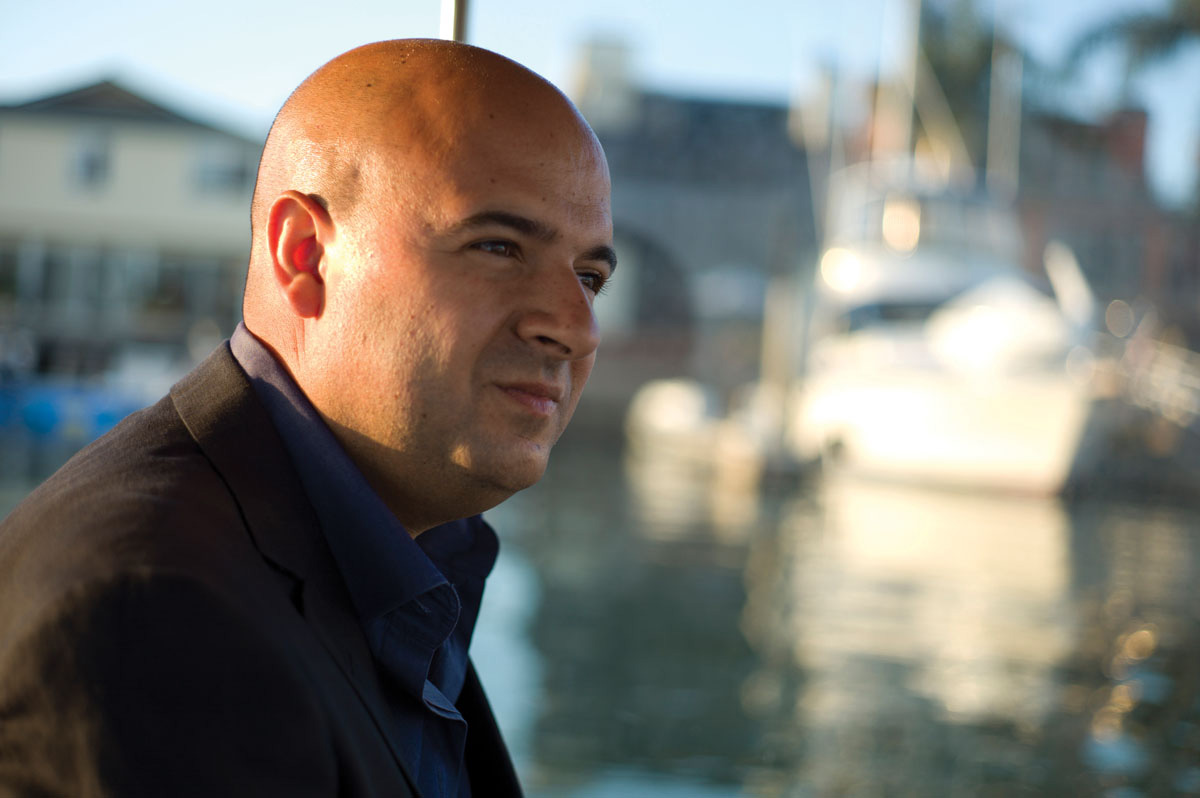 Close your eyes and think everything from night-black Azabache to blood-red Passion, crystalline Snow and earthy Kenya: these are just a few of the dazzling array of Marmol COMPAC and Quartz COMPAC surfaces offered by COMPAC The Surfaces Company. You've probably seen them before, whether glittering at the Hard Rock Hotel in Las Vegas, the Samsung Building in Korea, or closer to home at the Hard Rock Café and Dolphin Mall. Why do prestigious locations like these from around the world go with COMPAC? The beauty of their continually-evolving range of designs is only half of it.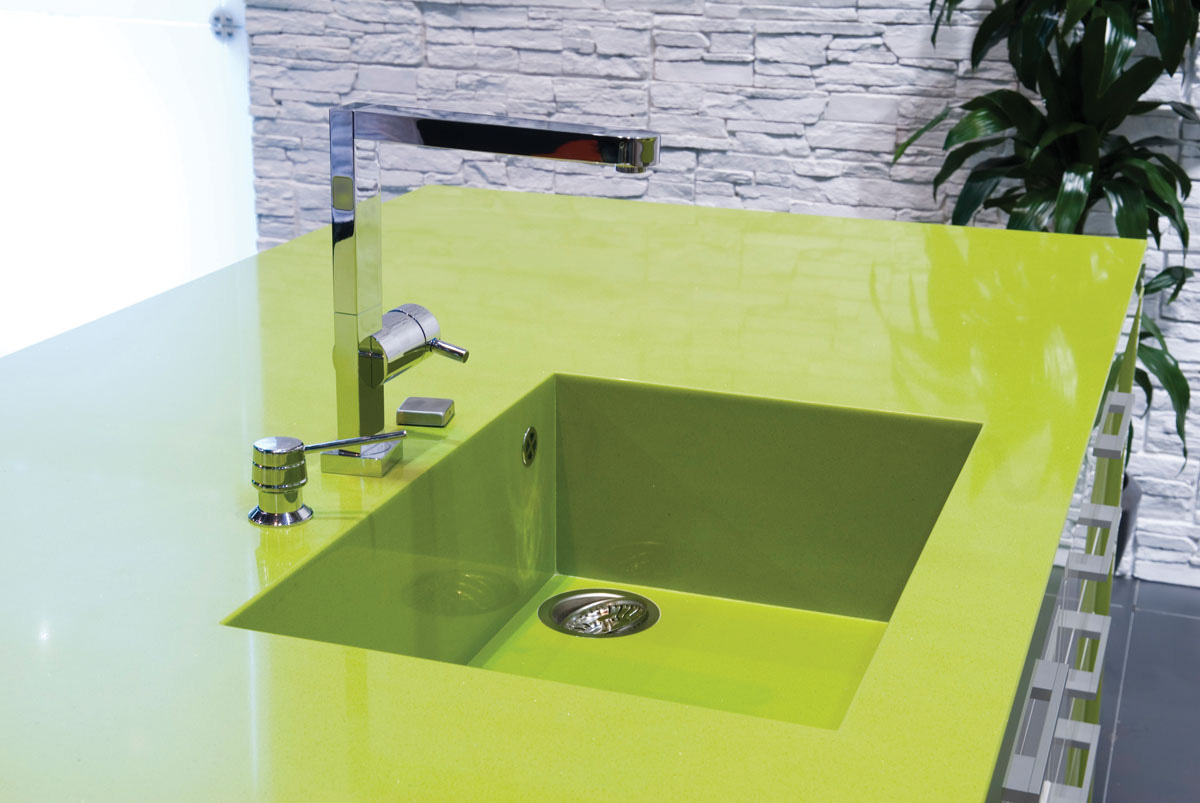 "You could say that we clean the marble," says U.S. General Manager Carlos Ferrando. What Ferrando refers to is COMPAC's unique manufacturing process, where the natural minerals are augmented by up to 6% with eco-friendly polyester resins. Why mess with Mother Nature? Because of the results: COMPAC's method maintains the stunning beauty of the natural stone, but adds a degree of hardness and impermeability that is exceeded only by substances such as diamond and topaz. These are surfaces that are even more resistant to impact, bending and abrasion than their fully-natural cousins, and thanks to the stone's near-perfect impermeability, they're also antibacterial and hygienic, which goes some way towards explaining COMPAC's massive popularity in luxury kitchens and bathrooms.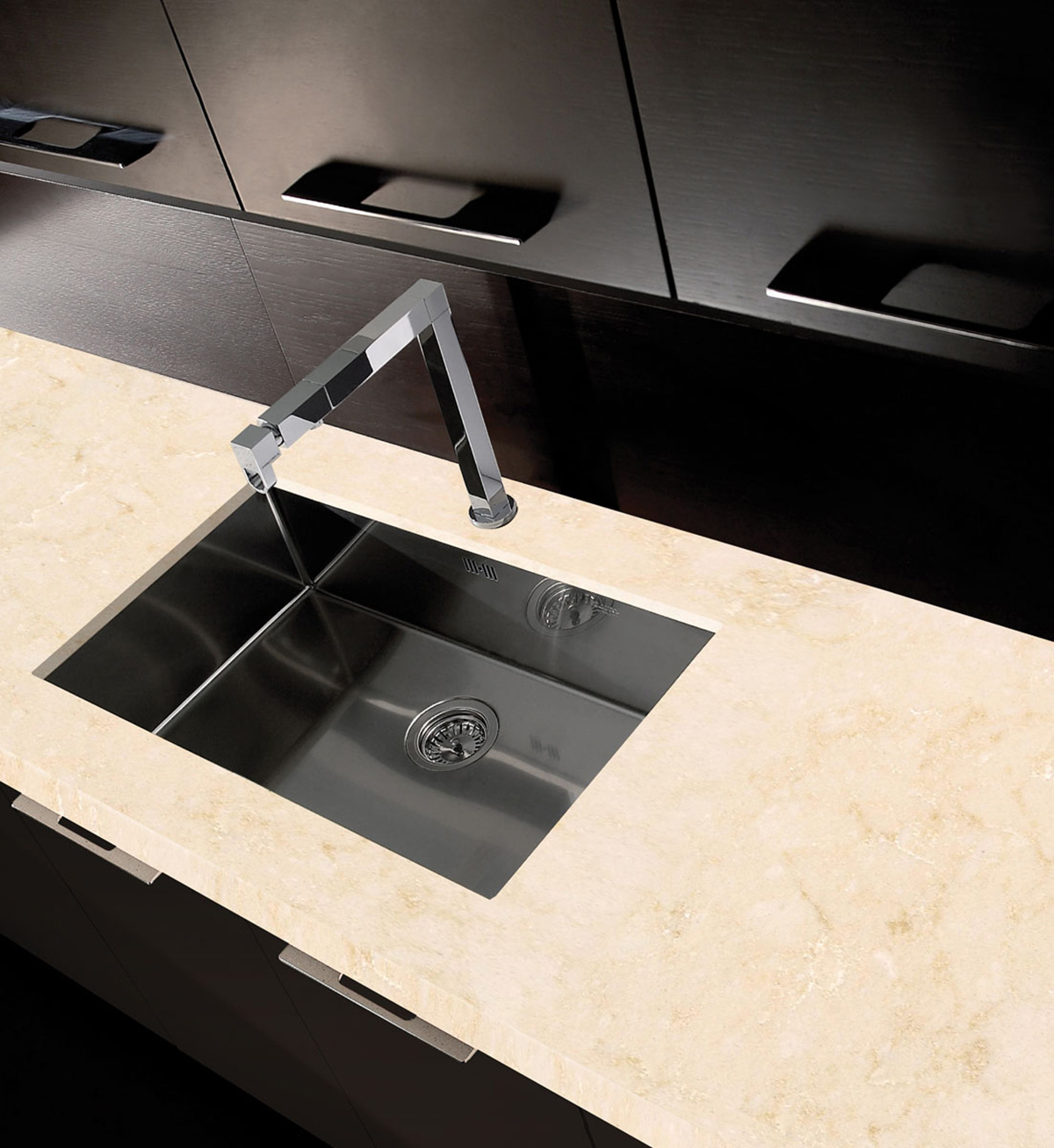 The endeavor has been a family one from the get-go, and remains so. Founded in Gandia, Spain, in 1975, the company continues to be run by the President & Owner, Carmen Brines, and her sons and daughter. Today, their factories are now some of the largest in the world in terms of capacity.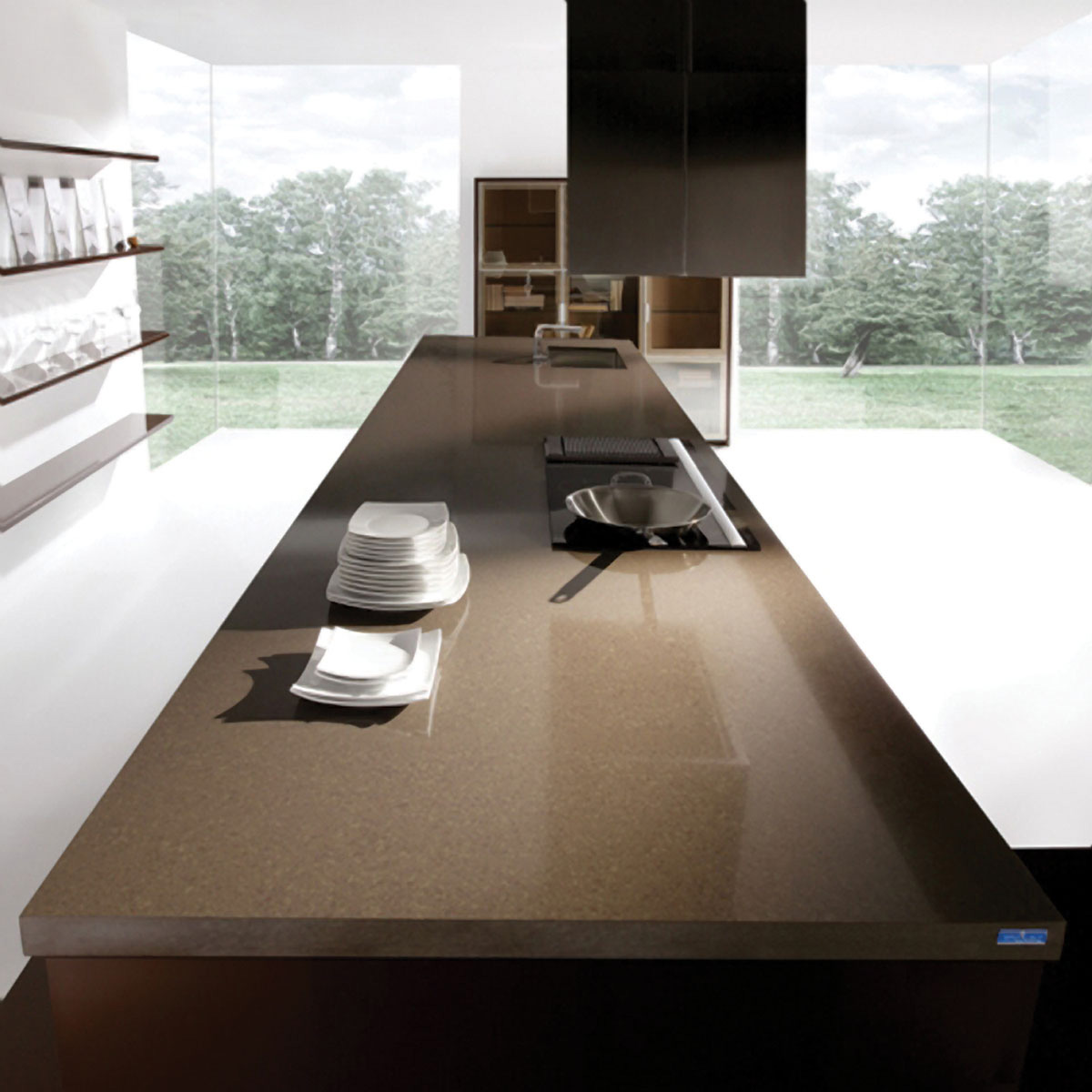 Closer to home, Miami serves as the Spanish company's base in North America. "We're very happy we decided to use Miami as our center," Ferrando says. The U.S. division makes sure to keep all of COMPAC's massive array of surface options in stock, including Absolute Blanc, the whitest quartz available on the market.

But as Ferrando emphasizes, the value of COMPAC surfaces goes beyond big commercial applications. "COMPAC Quartz is a great choice for upgrading homes. We're talking about something which greatly increases the value of your kitchen. People really appreciate it when they're buying property." That can be a significant benefit in a tough real estate climate.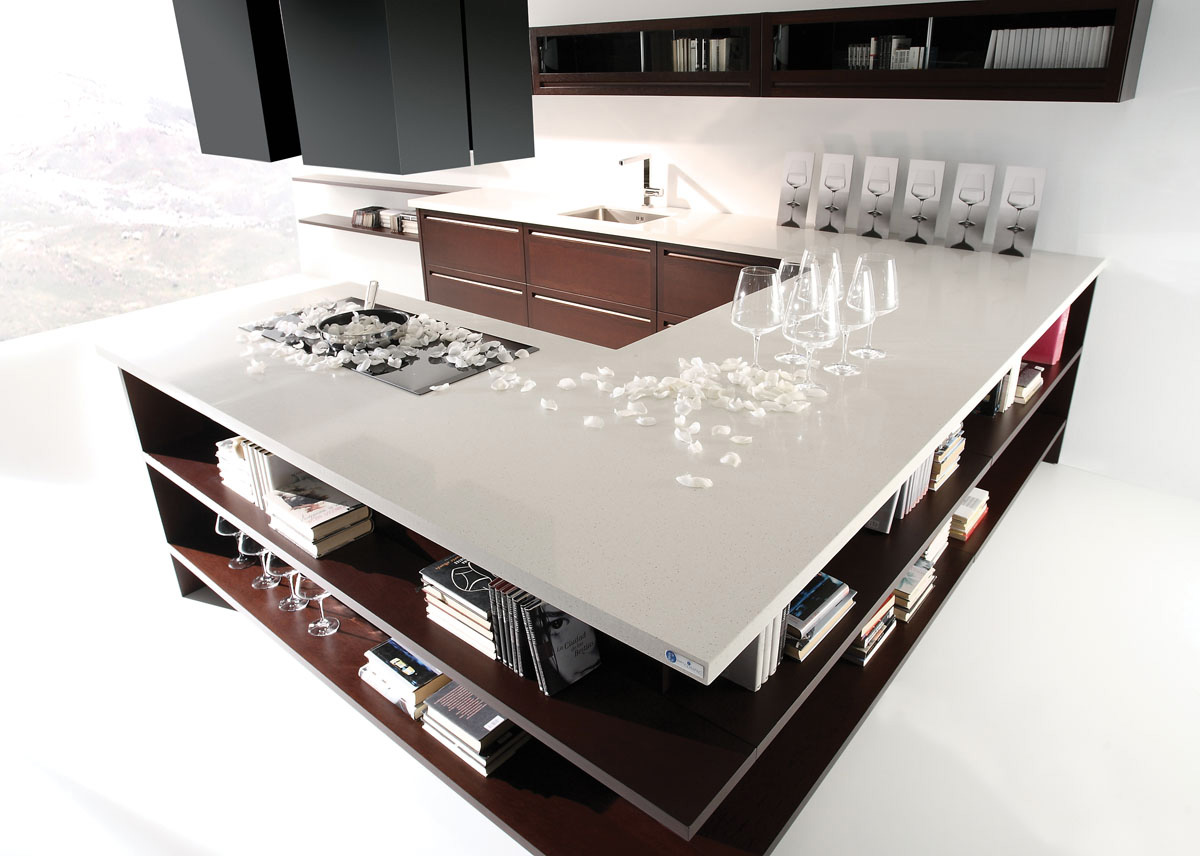 COMPAC's usefulness is hardly confined to the kitchen. Beyond their practical value, the surfaces have an extremely high aesthetic appeal. That's thanks in part to the company's collaborations with designers such as Karim Rashid, whose work is part of the permanent collection of 14 museums around the world, including the Museum of Modern Art in New York and the Centre Pompidou in Paris.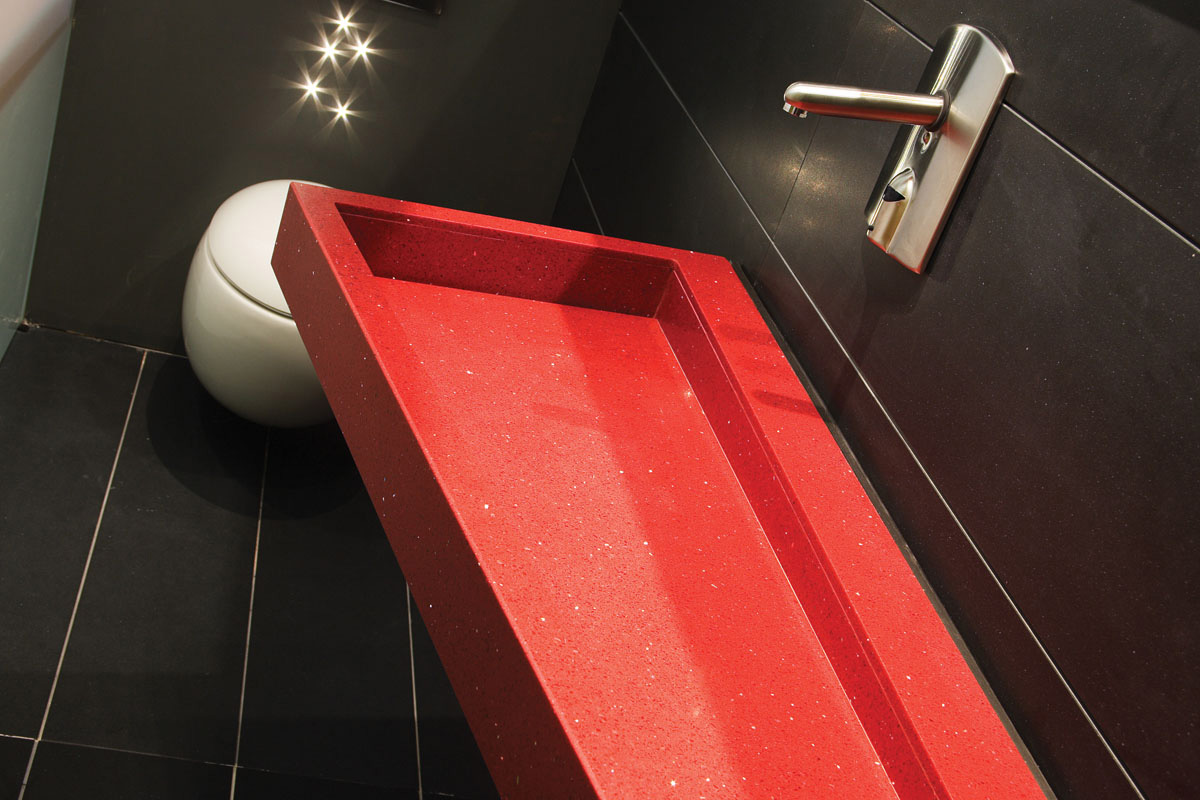 What's more, the company's ranges are startlingly different. Take the Crystal Range, which incorporates encrustations of brightly-colored Venetian murano glass. Or the Petra Range, inspired by the ancient "rose-red" lost city re-discovered in 1812, which reproduces elemental stones infused with the energy of earth, fire and water.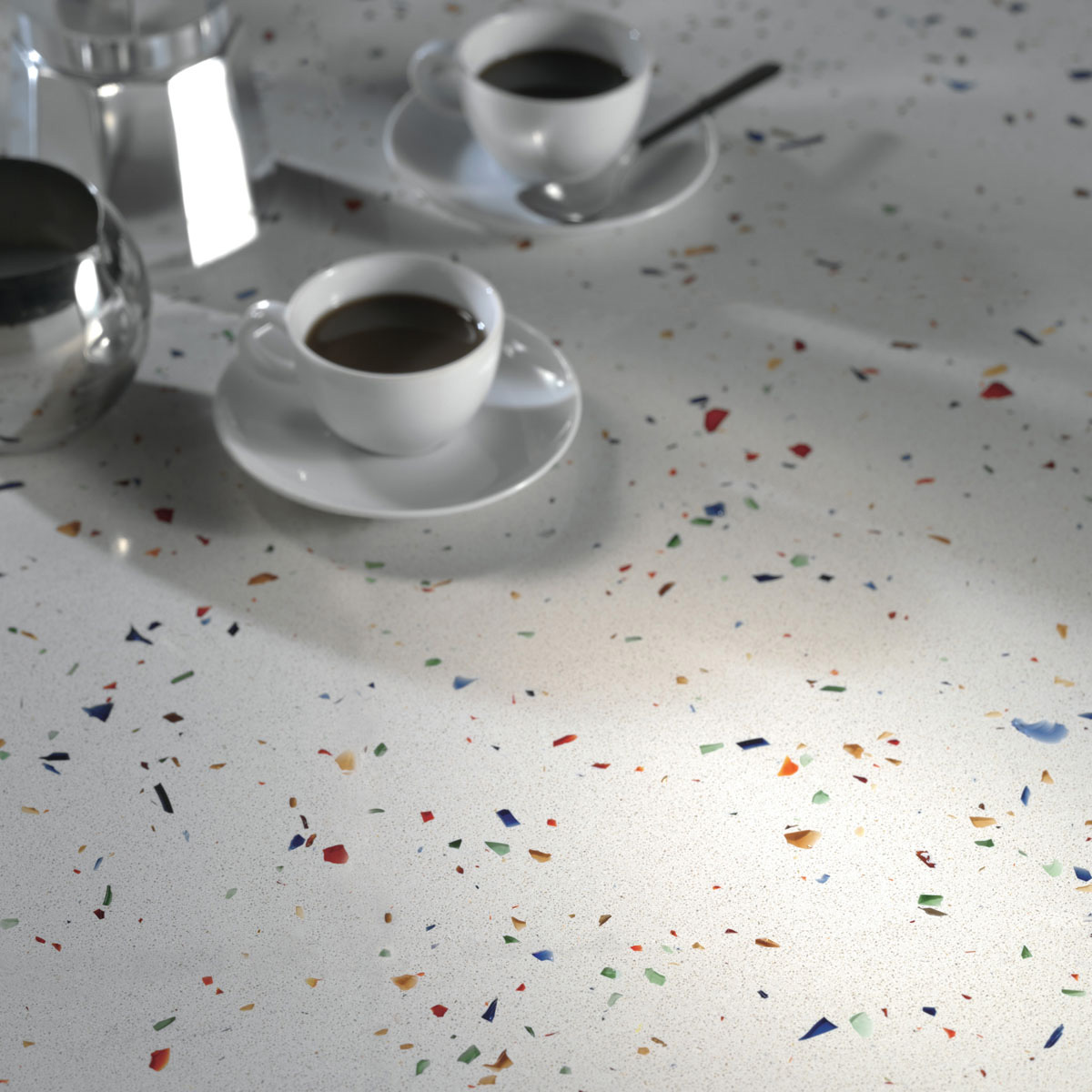 For Ferrando, it all comes back to COMPAC's family approach. "I started working in my family's own business when I was very young. It's an approach I've never given up — I still work as if the company I work for is my own. But really, I consider COMPAC part of my family, and as such, I'm very happy and proud to work for them."
Ferrando started his work with COMPAC in 2002 as the company's European Export Manager, before being brought here to the U.S. to manage their American business. "I'm from Spain, and I definitely miss my family and friends — and, of course, Spanish food. Luckily, there's a large Spanish community here in Miami, which has been a great help in adjusting!"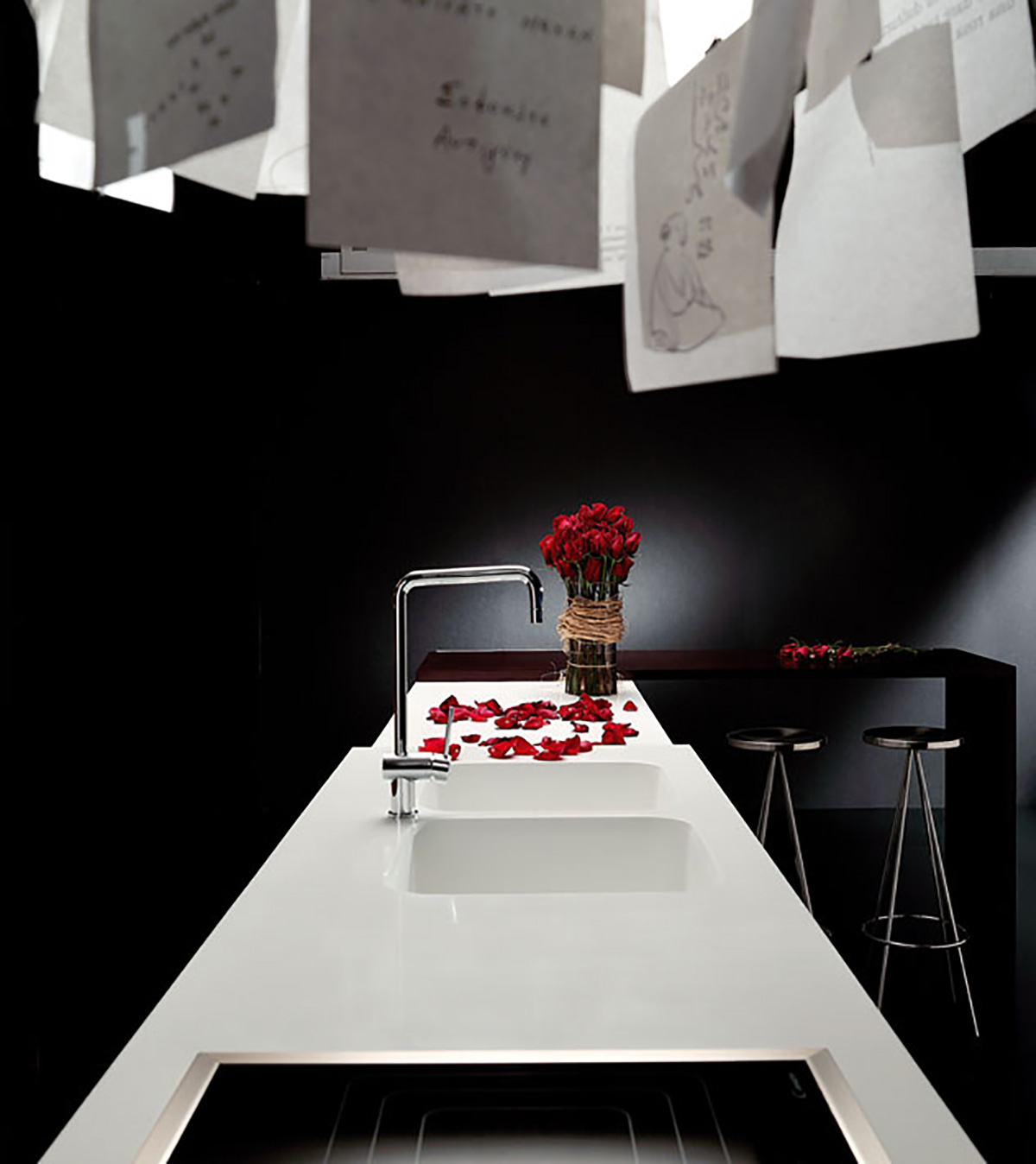 "We want to increase our sales and name and keep growing, step by step," Ferrando adds of COMPAC's U.S. presence. "We want to be the name for modern materials in new projects and remodeling. We're also looking to increase our focus on green products."
In fact, the company recently received certification from the Greenguard Environmental Institute, an independent organization that sets standards for low-emission levels, testing practices and methods, and how products are collected and handled. Certification from Greenguard means that COMPAC meets their stringent standards for chemical emissions which could affect indoor air quality. "We're helping the environment in our factory in much more ways than before, and we're very proud to be doing our part."
To explore bringing COMPAC quartz or marble surfaces into your home or business, speak to your contractor or visit COMPAC.US.