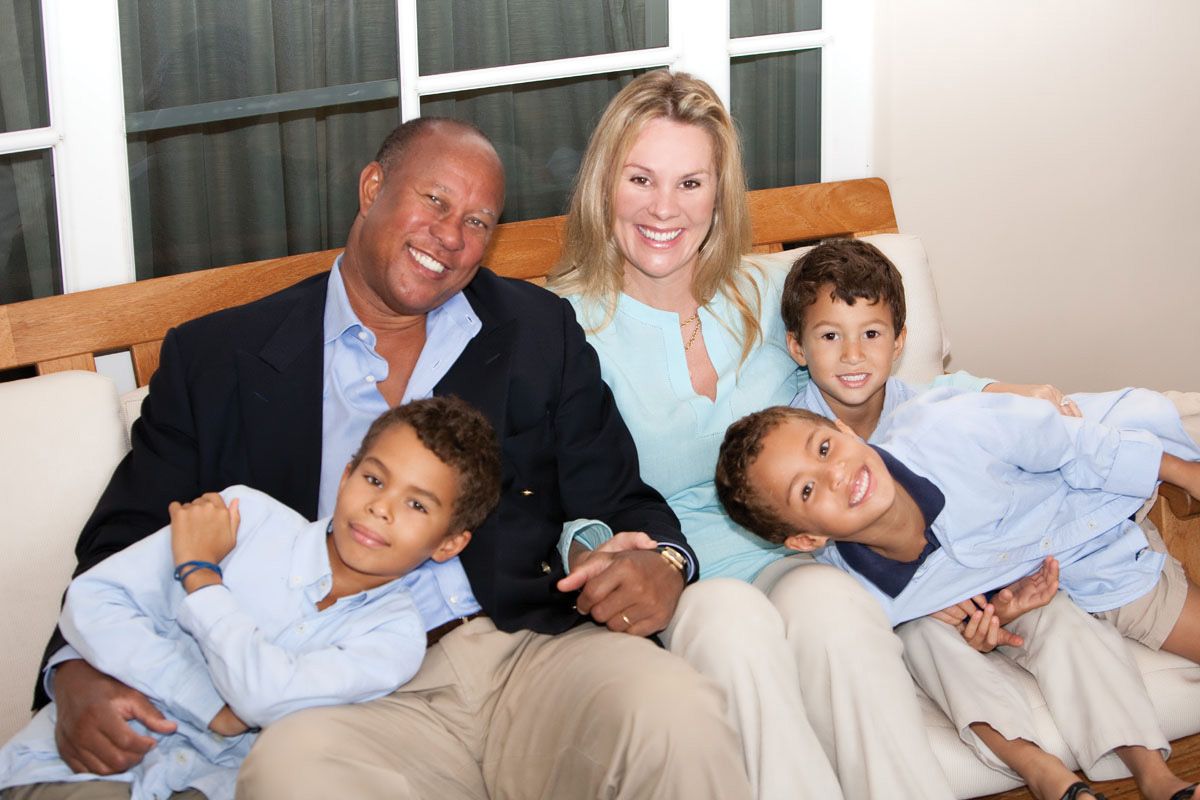 Those who can live just about anywhere often choose Key Biscayne. Lou Switzer is no exception. The man is virtually interior design royalty. At the young age of 28 he arrived on the doorstep of Interior Design Magazine ready to make his mark in this incredibly competitive industry, and he soon did. The Pratt Institute graduate opened The Switzer Group in 1975 in an unassuming space on Manhattan's East Side, which later grew into his Flatiron District offices in the mid-1980s. Though the firm may have acquired a nationally renowned clientele, they remain an entirely minority-owned business enterprise.
Switzer's client list is a who's-who of the Fortune 500 and beyond, including such giants as Avon, Citibank, CBS, IBM, Time Warner, Equitable, and the U.S. Fund for UNICEF, to name just a few. When it comes to projects, there's virtually nothing the man hasn't done: showrooms, restaurants, corporate offices, financial headquarters, unique data facilities and much more grace his impressive portfolio. His work has landed him in the illustrious Interior Design Hall of Fame and he's also received the Ellis Island Medal of Honor by the National Ethnic Coalition of Organizations in New York. Additionally, he's been named "Entrepreneur of the Year" by the Association of Black Accountants and "Man of the Year" by the Ace Mentor Foundation.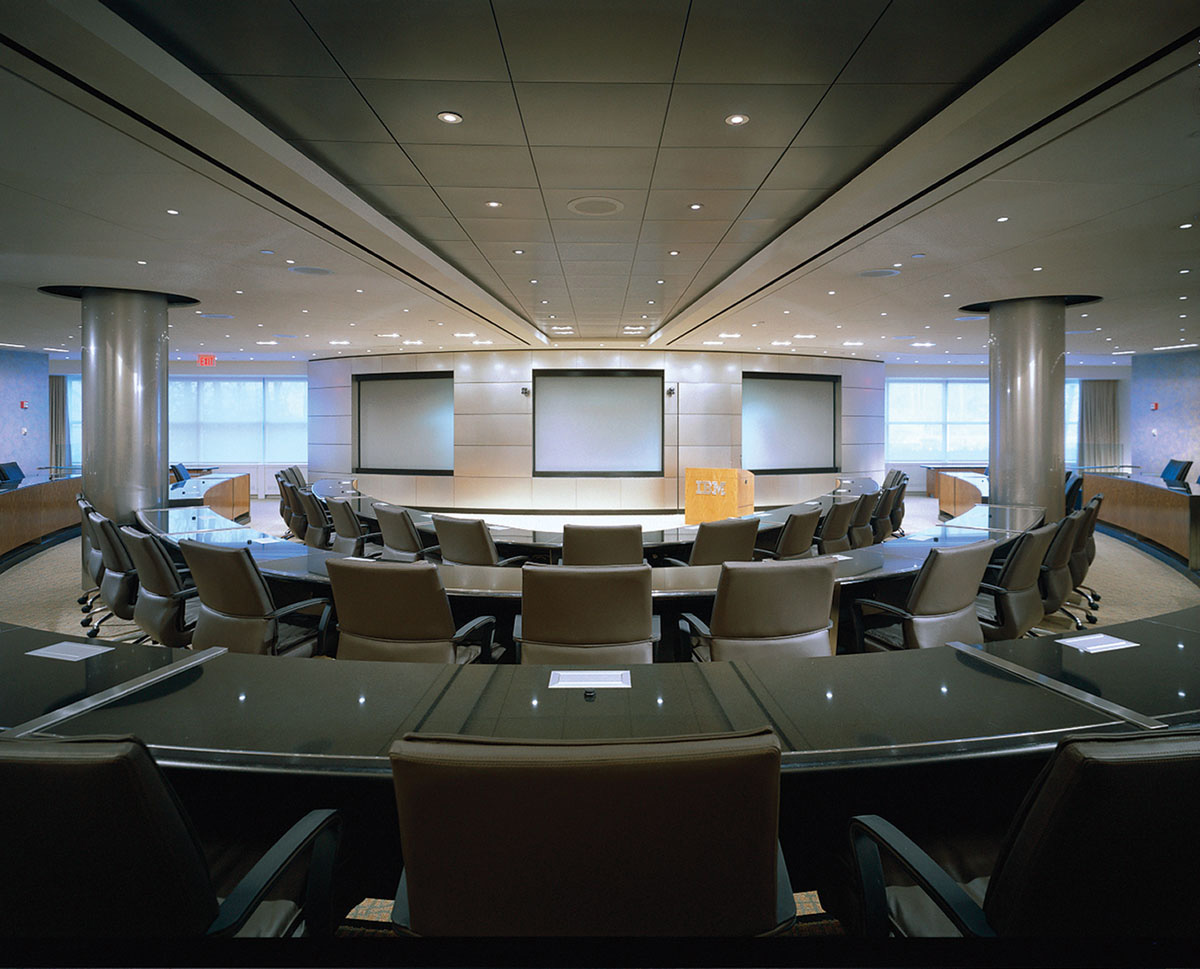 So why did this celebrated designer choose Key Biscayne as his home? "A friend suggested we take a look at some properties on the island and we fell in love with it as soon as we arrived," he says. "We've lived on the island for eight years now and have enjoyed every minute of it — the laid-back charm, the tropical weather, the people…it's pure paradise."
When he's not busy traveling back and forth from New York, Switzer says he enjoys spending time with his family on the Key. "We do it all!," he says. "We love swimming in the ocean, lounging by the pool, visiting the community center and the Seaquarium and chartering fishing boats among other activities."
Being able to relax and recharge as needed allows Switzer to stay at the top of his game even after more than 50 million square feet of completed projects and 40-plus years in the business. This unstinting creativity is highly visible in one of Switzer's most meaningful designs: The U.S. Fund for UNICEF offices. "We didn't want a donor to walk in and get the sense we were taking money from children and spending it on space," say CFO Edward G. Lloyd. "We wanted to give the appearance of a business run like a business but one that is a charitable organization." Switzer's creation is at once contemporary, light and airy. The fully functional space focused on heightened efficiency while increasing key interaction between staff, donors and visitors. "With the exception of the conference space, the previous Fund offices were missing any suggestion of their ultimate raison d'être," says Switzer. "I felt that some visual reminder of the world's neediest children would reinforce the idea of a common goal, so the new space incorporates such references throughout the three floors." Several lighted horizontal shadow boxes at eye level contain memorabilia, including the bright orange boxes used to collect donations. A lighted black-and-white photograph mural, showing scenes of the countries and people UNICEF serves, is in the main conference room. In the café, five ceiling-high color photographs depict families and children in need. On the 12th floor, another wall bears the phrase, "Whatever it takes to save a child."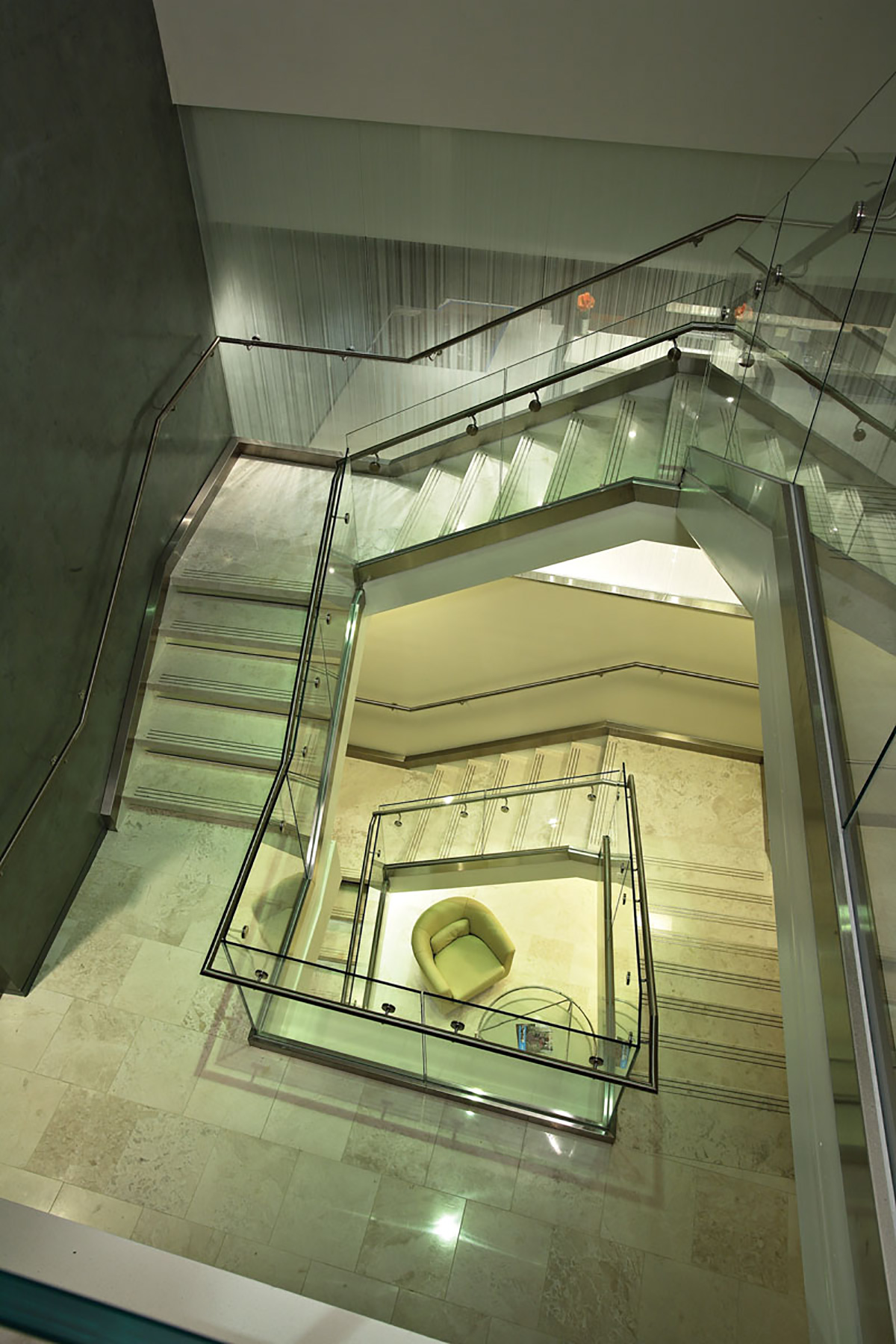 When Switzer first started out in 1975, it was to a great deal of skepticism. "People thought I was crazy," he says. "The market and the economy at the time were pretty bad." Despite the challenges, it seemed nothing could stop Lou from setting the design world on its ear with The Switzer Group's blueprint of excellence. Their handiwork is known for its social, spacious and welcoming feel that balances employee privacy with inter-office communication. One salient fact that helped The Switzer Group rise to the top is that Lou always focuses on people. "When I built this firm I wanted not only to instill longevity and long-term relationships with our clients, but I also wanted to develop longevity and long-term relationships with our employees," he says. "So I tend to view the company as one where we've all grown up together in a sense, and we've all had a hand in working as a team to build the organization."
In addition to their combined creative force, Switzer and his colleagues ensure their top position in the industry by staying cutting-edge. Back when other firms were still drawing everything out by hand, The Switzer Group dropped their drafting boards in favor of computers for the 500,000-square-foot Equitable project in 1996.
''Technology drives business today,'' explains Switzer. "When I first started out, computers were the future. Now you can't run a business without them. Computerized demonstration is chiefly a communications device for people whose business is something other than interior design. Sometimes when you are talking to executives, they have no idea what you are trying to say. This gives us a chance to show them what we mean.''
The result, in the case of the Equitable building was a mix of traditional design with contemporary lines and a judicious use of glass for a feel that is at once reassuring (as an insurance company should be) and forward-looking.
The technology that turned this vision into a reality is far from the simple word processor or Internet connection. "The extensive database that underlies the animation permits quick and inexpensive changes to designs if senior executives decide they can't live with a certain color, type of flooring or office layout. This eliminates the messy work of changing drawings. 'That means a combined time savings and cost savings. Doing it the old way would require three times as many people and a lot more space. While paper printouts are very much in evidence at the working level, changes are now given to workers in hours rather than days."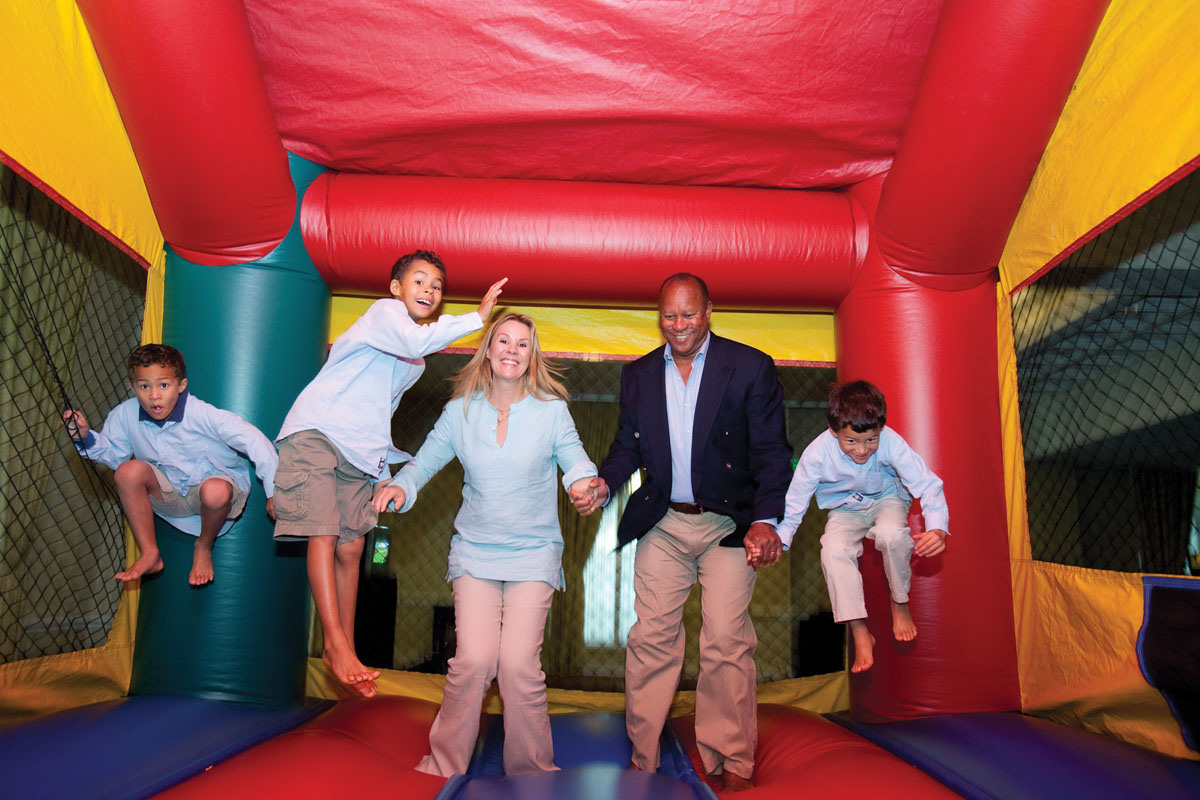 The 2001 book, Design As An Understanding of the Business Environment: The Switzer Group by Peter Slatin, catalogues Switzer's theory and what it has meant to contemporary design. That said, what is the future of business design according to Switzer? "There's no one singular look for corporate interiors," he says. "It is more important for each business to have a unique image." Which means we have a lot more of his creative ingenuity to look forward to.