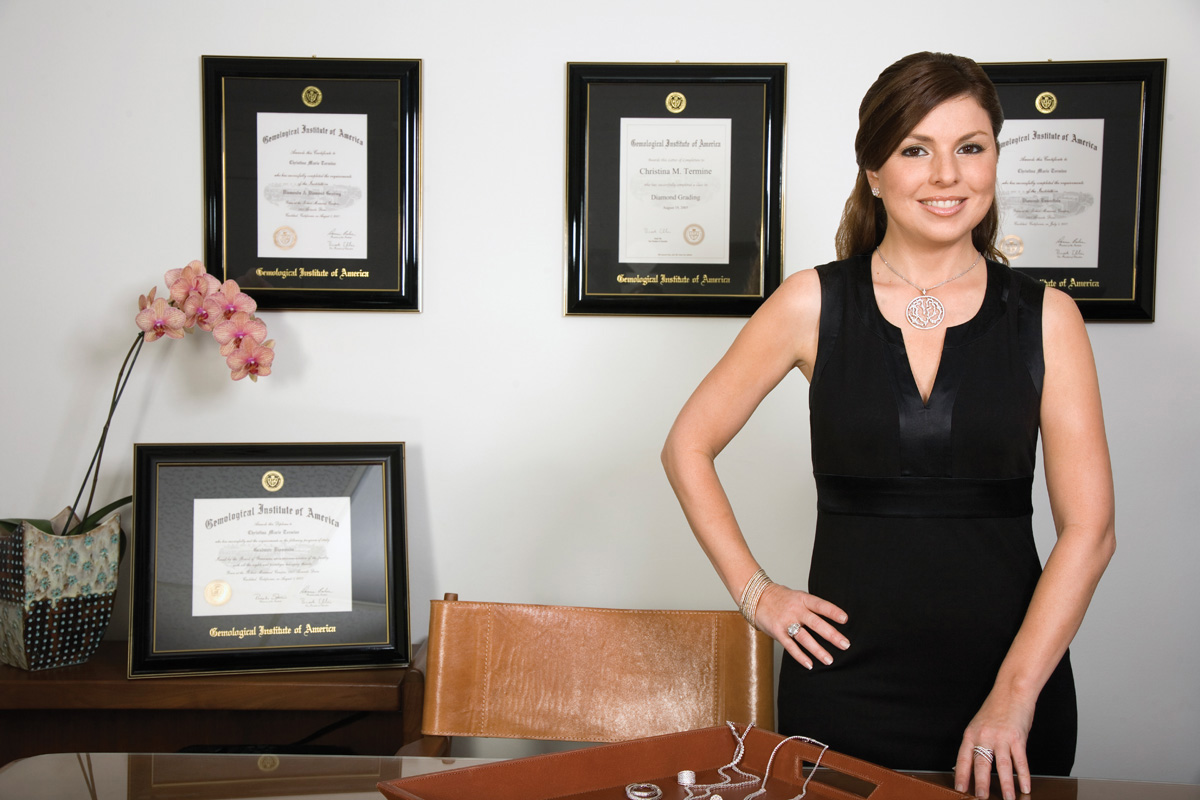 Christina Termine's obsession with diamonds dates all the way back to her childhood in Boston, where her mother was a costume jewelry buyer for Jordan Marsh Department stores. "She had an enormous collection of regal-looking jewels and my sister and I would play dress-up in her jewelry box all the time," says Termine. "We would fight over a big pair of sparkly earrings that we called the 'chandeliers,' because they looked just like a chandelier that hung in our home."
Today, that fascination with all things sparkly continues with Diamonds on the Key, Termine's Key Biscayne-based showroom specializing in only the highest quality diamonds, having the finest cut and proportions and offering its clientele an exciting, wide selection of classic and contemporary diamond jewelry.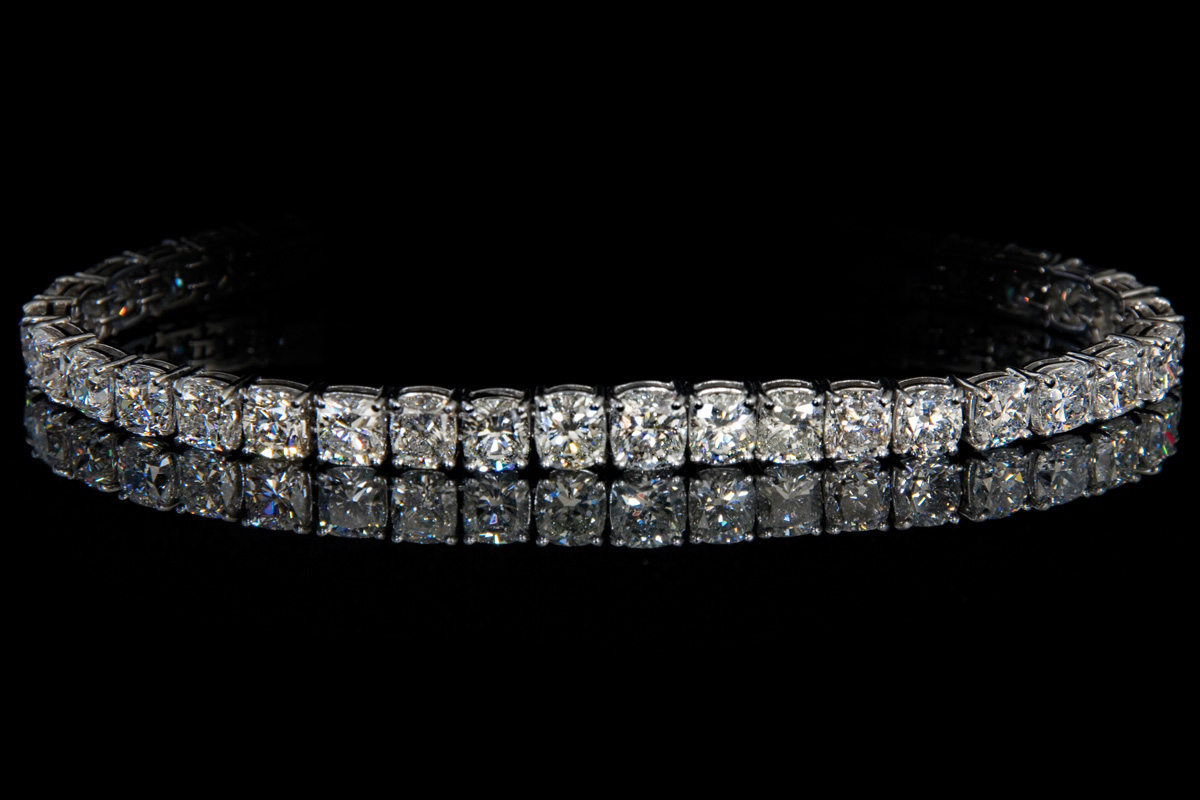 Since arriving on the Key three years ago, Termine says she's fallen in love with the people, places and pleasures of the island. "Although I considered locations off the island, I soon realized that nothing was as perfectly suited for my business as Key Biscayne," she says. "I found that high-quality diamonds were not being offered on the Key, despite having an affluent, global and highly educated audience. I wanted locals and visitors alike to have a reliable resource that was convenient and knowledgeable."
And so was born Diamonds on the Key, the preferred boutique jeweler for Key Biscayners of every taste, especially those who fancy four-carat diamonds and above. "Although I offer all sizes, I find that the majority of requests I receive begin in this size range, so I stock more and more of the finest quality I can acquire," she says, adding that the range is in extremely high demand around the world. "Having earned my diploma from GIA, I insist on buying and selling only GIA-certified diamonds, as this institution is regarded as the world's foremost authority in gemology and gives my clients added assurance of exactly what they are purchasing." In addition to being GIA certified, what really sets Termine's diamonds apart is their superior cut. "If the diamond isn't finely cut to optimize its beauty, it simply won't refract the light and sparkle as it should," she says. "The same holds true for the smaller diamonds used in my fine jewelry collections, which are so bright they look electric!"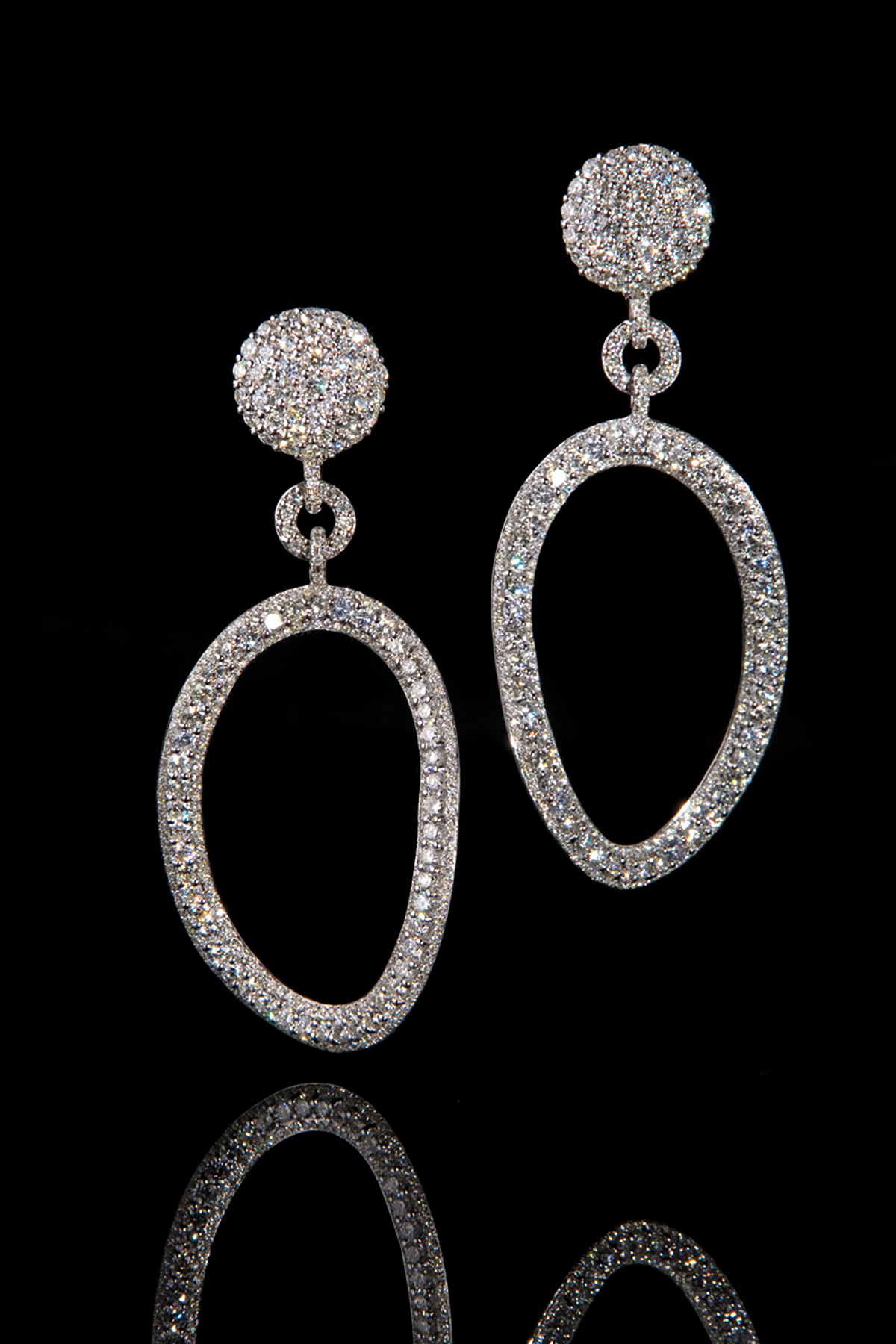 Termine says the most memorable experience that one of her clients has had while donning one of her pieces received much more attention than either of them ever imagined. "One of my best childhood friends received a stunning 11-carat, emerald-cut ring with a custom-made platinum setting from her husband to commemorate the birth of their fourth child," says Termine. The first social function she wore it to was an important charitable fundraising event in Boston, where she was the gala chairwoman. "One of the local newspapers covered the event in their social pages and added that she was sporting a new ring that was 'the size of the ice skating rink' in famed Boston Common," adds Termine. "We laughed because she and I used to skate there as kids!"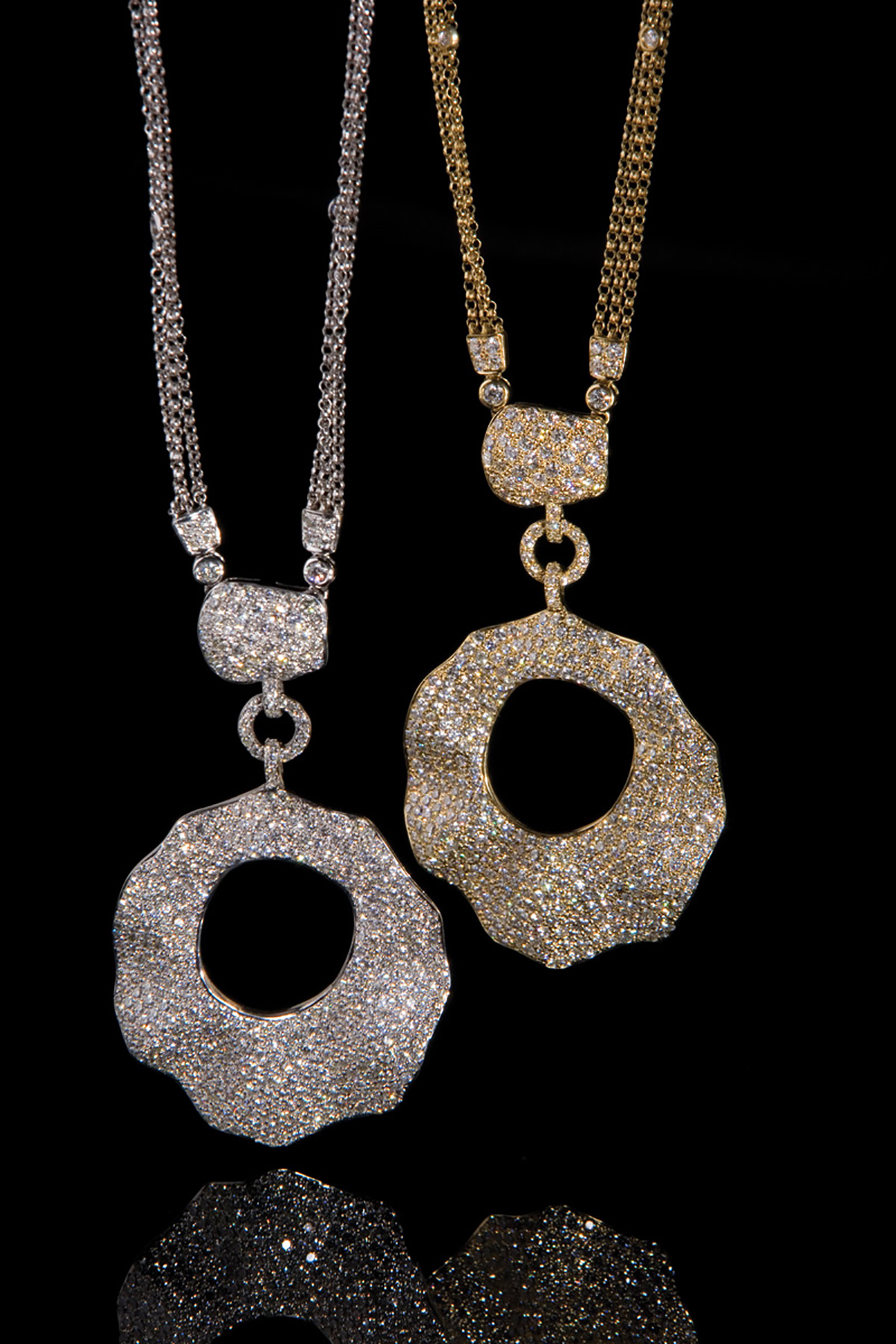 If you're looking for advice for dressing up an outfit with the perfect bling, this dilemma happens to be one of Termine's specialties. "For special or formal occasions, I always select the jewelry first and the outfit second," she says. "And less is definitely more!" And, she says, she pays particular attention to scale, balance, necklines and metal colors. "If I was going to wear a large diamond necklace with an intricate pattern, I would keep all other jewelry simple," she says. "If I were to wear long statement-earrings, I would skip the necklace and pull my hair back. You may have the greatest hair on Earth — which I do not! — but if it's tangled in your earrings, it's not attractive." Another tip for less formal events is stacking several thin diamond bangle bracelets in multiple colors of gold so you can just grab any of your earrings and go.
Looking for the perfect Mother's Day gift? Termine has you covered. "I would select a piece of jewelry from my Diamond Tension Set Collection, such as classic earrings, because they are perfectly suited for mothers (or anyone for that matter!) of all ages and are available in nine sizes, with prices starting at just $250," she says. "Seven beautifully cut diamonds are placed together in a 'tension setting,' which gives the illusion of a single, larger diamond but with added brilliance."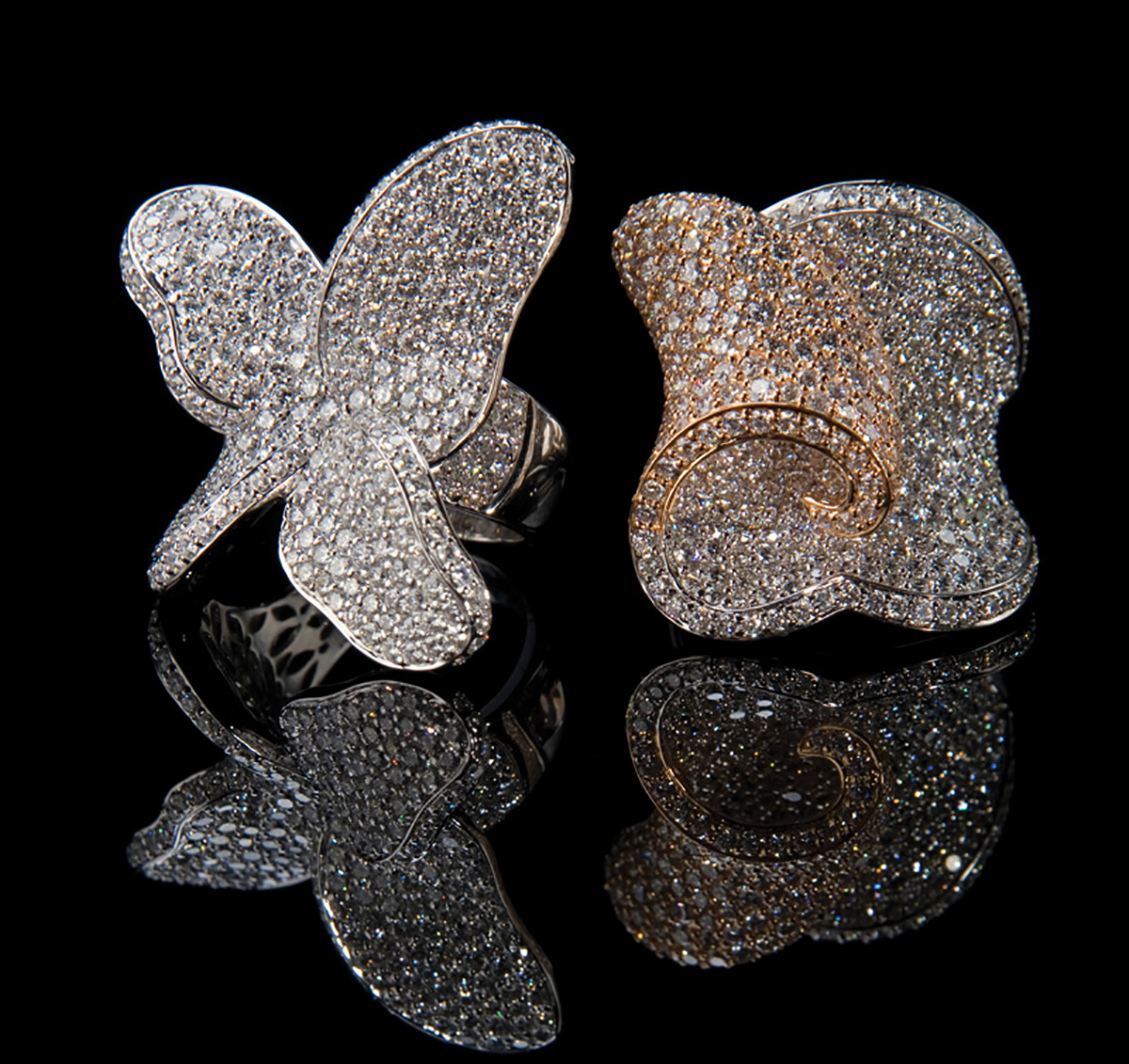 Besides the aforementioned, there's a lot more that makes Diamonds on the Key unique. "What sets my business apart from my competitors first and foremost is price," she says. "As I operate a private showroom with little fixed overhead, I pass the savings directly to my clients by offering them a price that's very close to wholesale levels." Add to that recipe exceptional quality, personalized service, a relaxed and convenient venue and 24 years of experience and her business philosophy shines as brightly as the pieces she sells. "Whether it's for birthdays, anniversaries, graduations, promotions, holidays, religious celebrations or 'just because,' there's nothing more touching or lasting to commemorate life's special moments than to receive a beautiful piece of jewelry," says Termine. "Flowers wilt, chocolates melt (or worse, go to our hips!) but diamonds do last forever!"
If you're still not sold, you will be once you experience Termine's service philosophy first-hand. "Forming a reliable and trusting bond with your jeweler is just as significant as the trust and service provided by your doctor, real estate agent, lawyer or financial advisor and that bond is something I hope to build with each and every client," she says. To schedule a private viewing, call 305.851.1460 or visit DiamondsOnTheKey.com.