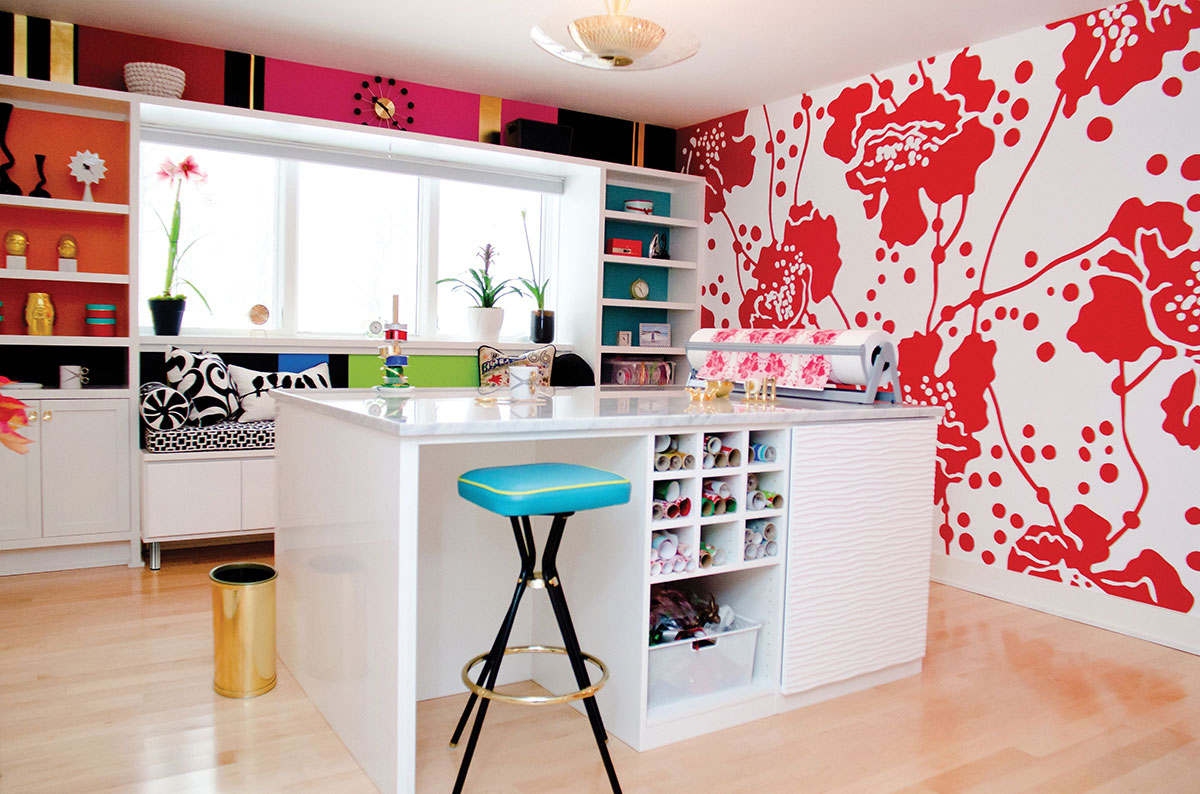 Tell a relative that you have an extra room you don't know what to do with and they immediately think of a "guest room" for them. Tell the designers at California Closets that you have an extra room or even just some unused space and their imaginations take flight.
When it comes down to it, a hobby or craft room tops many people's wishlist, especially those with children. A craft area can be an entire room or simply a dedicated space within a room. The key is personalized storage paired with accessories and unique details that provides a harmonious balance of creativity and utility — it's an organized space where the uncluttered mind can run free. Another favorite is a library/relaxation room. Here the key is a tailored design that is at once organized, comfortable and welcoming. It should reflect the homeowner's passion for artwork, collectibles, and, of course, books. Style choices can range from traditional to grid-patterned shelves, floor-to-ceiling or low-lying. It should allow the homeowner to commit as much or as little space as they wish to their collections. "Simply put, people come to us because they know that we know how to use space in a way that you might have never imagined and we'll come up with a great storage solution that works," says Sales Manager Andrea Boet.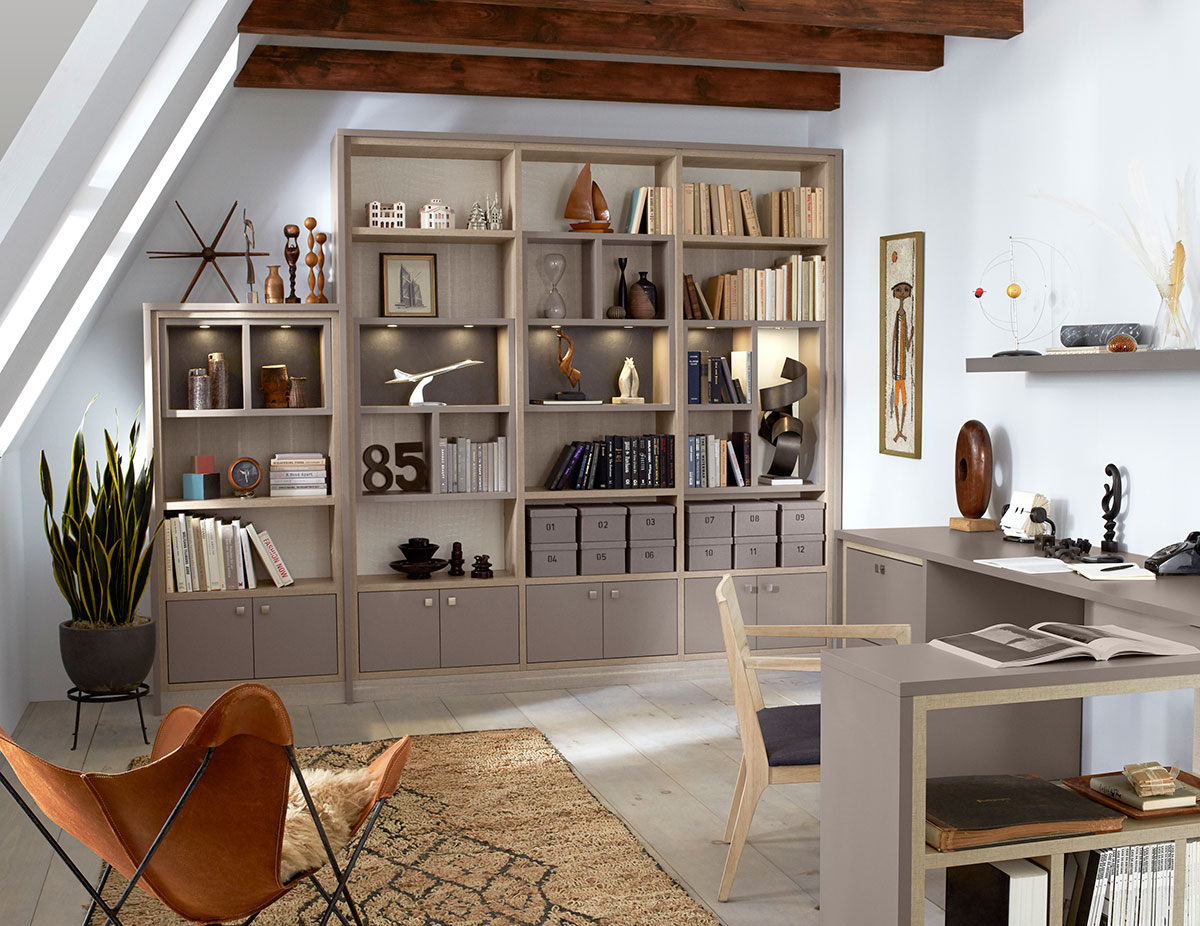 Love to cook? If it's in the right location in the floorplan, that extra room can be turned into a dream pantry worthy of a TV chef. Even a smaller space can be made highly desirable as long as it has space for the easily accessible drawers and baskets required to accommodate specific needs and uses of the home's culinary master. Remember, this is a place where items are continually removed and replaced. Got kids? Add some drawers to conceal snacks yet make them easily accessible for the little ones. While you're at it, you might as well consider a beautifully crafted wine bar with door and drawer faces, countertops and lighting designed to set a convivial mood, backed by a functional layout tailored to the specific needs of storing and drinking wine.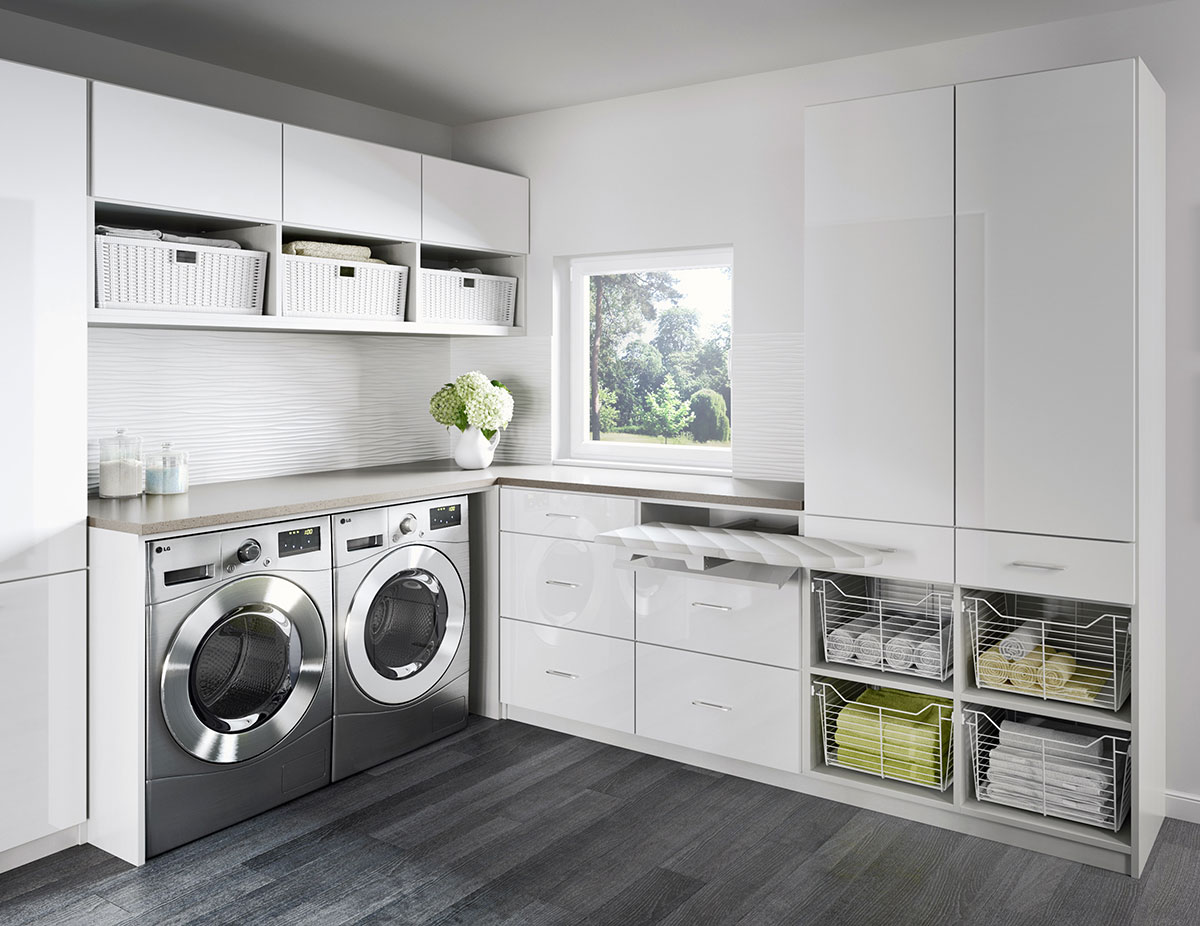 Want a home office, but the relatives need a place to stay when they visit? California Closets Miami has you covered. "I had a lovely couple down in The Keys who needed their guest bedroom to become a multi-functional space where they could incorporate guest accommodations, a home office, as well as additional storage space," says Designer Priscilla Delgado. "We were able to create a gorgeous unit in our Italian finish — Bianca Latte — which included a Murphy Bed, a personal office, and two additional storage sections. They were ecstatic with the finished product as it solved all of their problems while adding a beautiful new piece to their home. I believe that our work allows us to come up with creative solutions to some of our clients' most daunting organizational issues. Our design process enables us to create pieces catered personally to each individual and through this, we are able to offer our clients one-of-a-kind designs that are not only beautiful to look at but also meet their specific needs."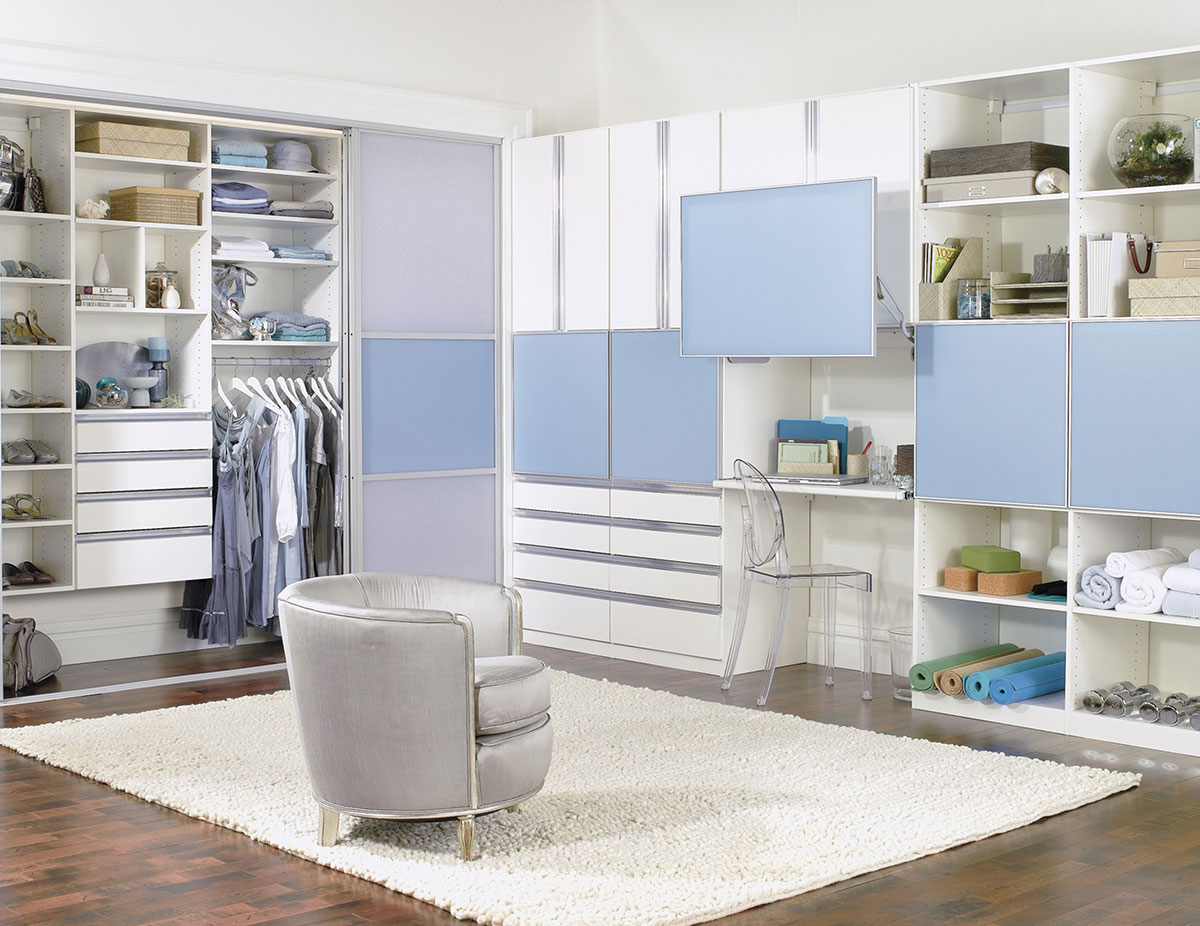 California Closets' Wall Beds can also be integrated into a media center or wardrobe systems to provide a sleeping area when needed. "I like to show my clients how the can use other places in the house, besides the standard closet, to create storage, such as creating a wardrobe outside the closet, on a wall or area that was not being used," says Designer Moira De Luca. "It's almost always a life-changer, since in one move we can double the storage that they had, or find the space for all those shoes that they didn't know where to put…in a manner that also adds an attractive and decorative piece in the room."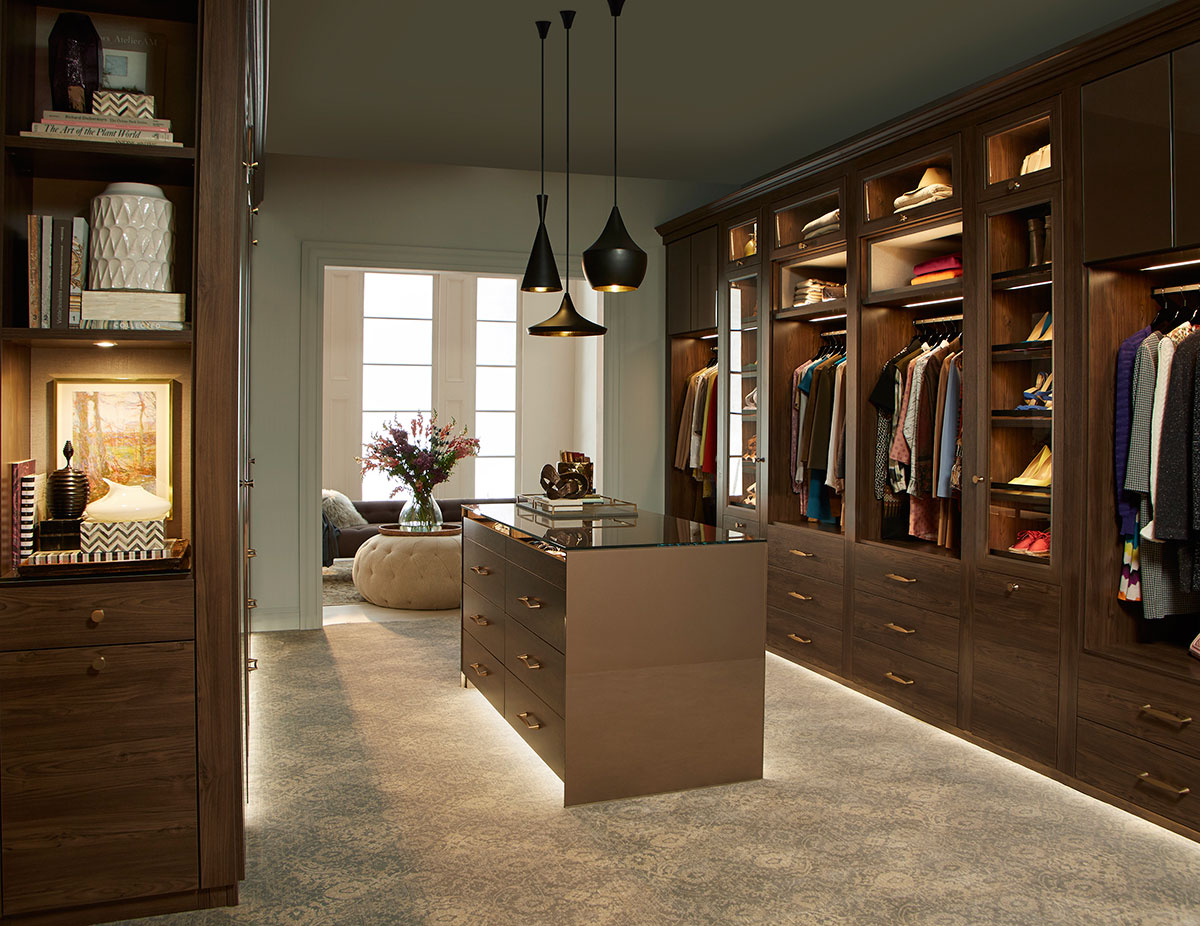 The garage is often one of the most inefficiently used areas of a home. No longer a dimly lit, greasy tool-filled Man Cave where the female members of the family fear to tread, the modern garage is much more than just a place to park the cars out of the rain. By adding custom-designed cabinetry, drawers, shelves and specialty racks, it becomes a multi-functional room for efficiently storing tools, sports equipment, keepsakes, holiday decorations and much more. "We specialize in creating custom organized spaces specific to our clients' needs to simplify everyday life and make daily tasks quicker, stress-free and more enjoyable," says Designer Thom Straley. He shares the example of a client who had just moved into a new townhome, down-sizing from a dwelling that was twice as large.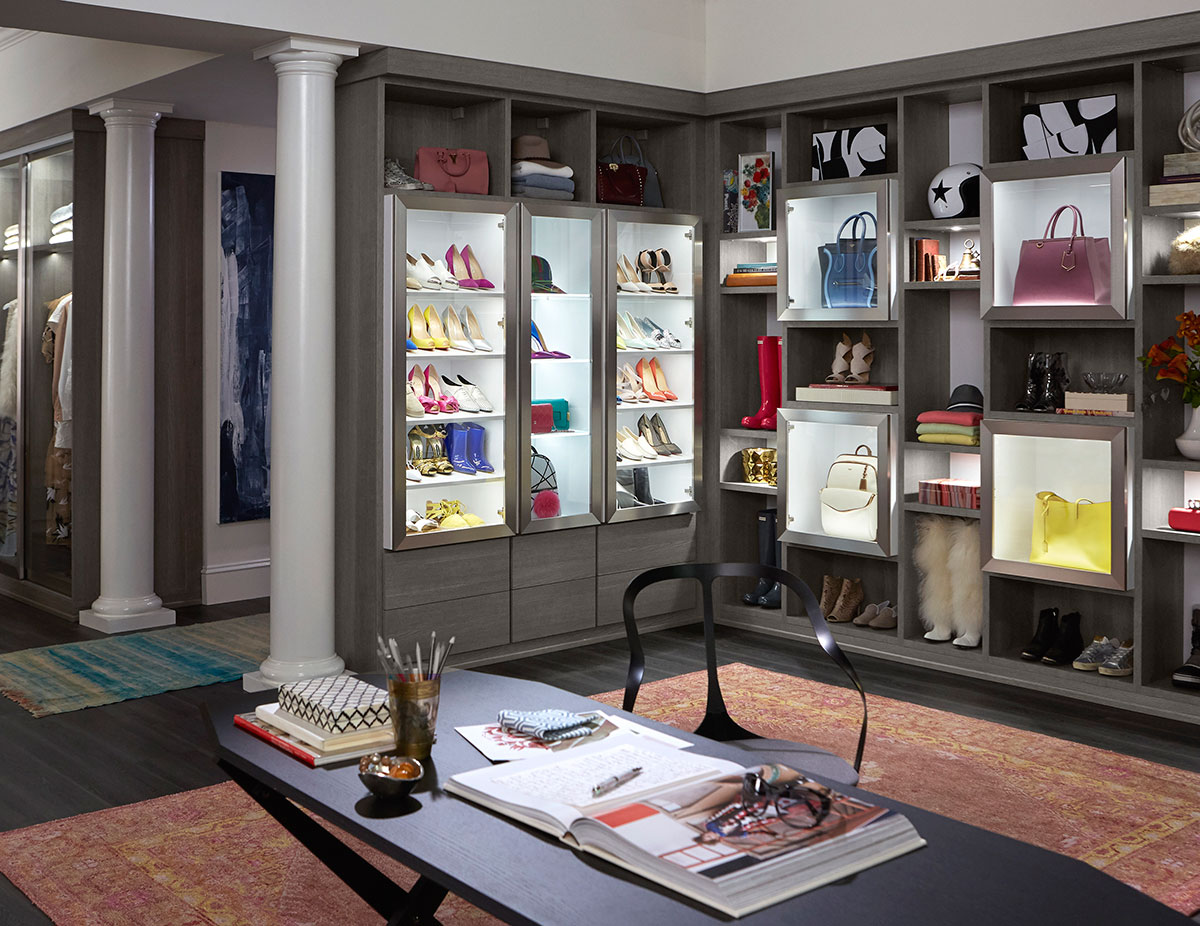 After exploring all the given storage spaces (closets, pantry, laundry and garage), she needed a bit more space. "This home was going to be a 'non-shoe' home and a space or place needed to be created at or near the entry of the home for the shoes," explains Straley. "Without a lot of wall space, as this was an open-concept home, we explored space that was under the stairs." In the end, they constructed 36" deep units with doors and pull-out shelves in a stair step design that mimicked the slope of the stairs. It worked beautifully. "Not only did this design look as if it was meant to be there, it was interesting and gave the client lots of storage with extra space!"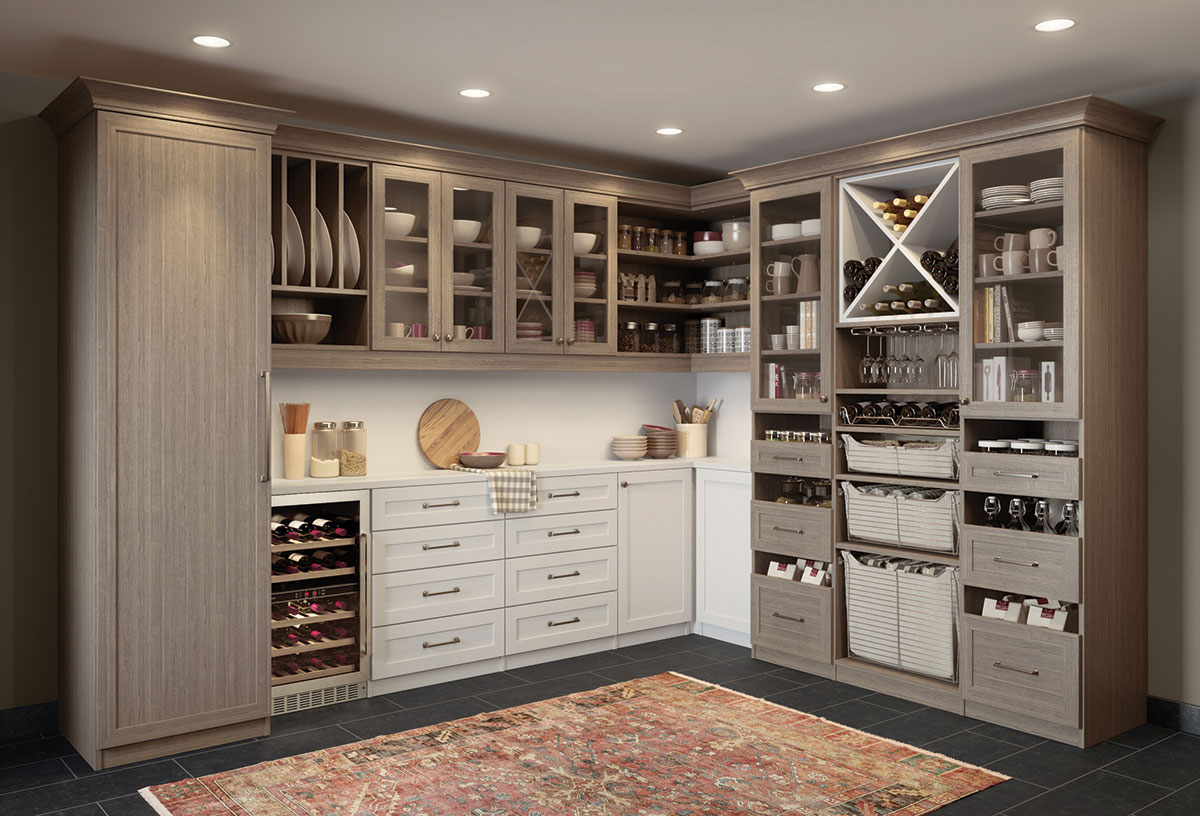 California Closets Miami is located at Park Centre Blvd., Ste. 476 in Miami Gardens. For a consultation and to discover innovative ways to solve all your storage needs, call 305.623.8282 or visit CaliforniaClosets.com/Miami.