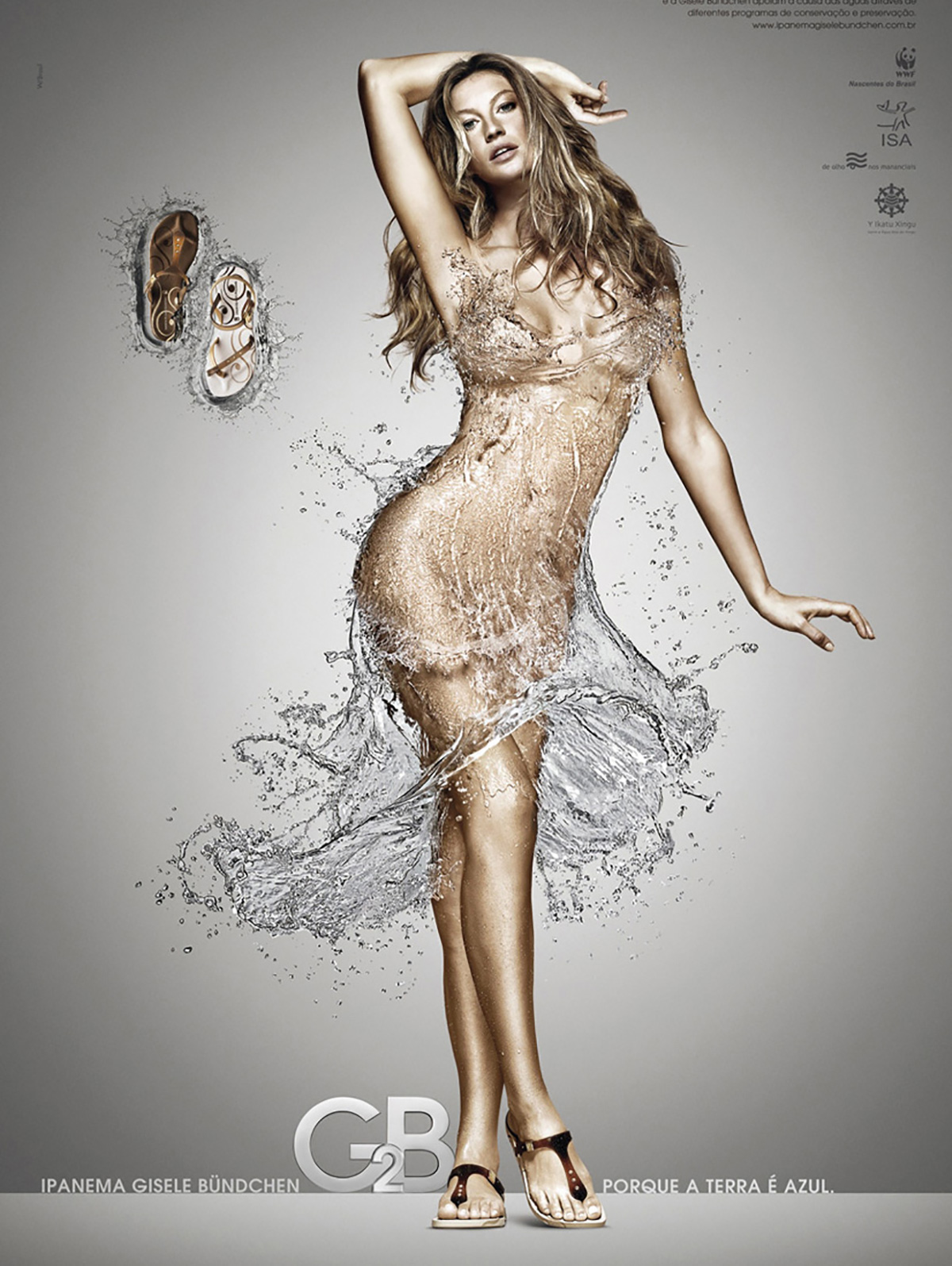 When Forbes named supermodel Gisele Bundchen the 53rd "Most Powerful Celebrity" last year, it was mostly due to her extremely successful ecological shoe line. Called Ipanema Gisele Bundchen, and made by Grendha Shoes, these oh-so-comfy, oh-so-stylish sandals range up to $230 a pair, a portion of which goes to Gisele's charities that protect the Amazon Rainforest water sources via groups such as Nascentes do Brasil, ISA, Y Ikatu Xingu and De Olho nos Mananciais. Now isn't that a great reason to add another stunning pair of shoes to the already overcrowded shoe racks in your closet? Originally launched in Brazil, this adorable collection of sophisticated sandals and casual flip-flops can now be found in the U.S. Giselle has put her years strutting the top catwalks to good use since even the most glamorous items in the line are comfortable to stand in for hours. Get a pair at IpanemaGiseleBundchen.com.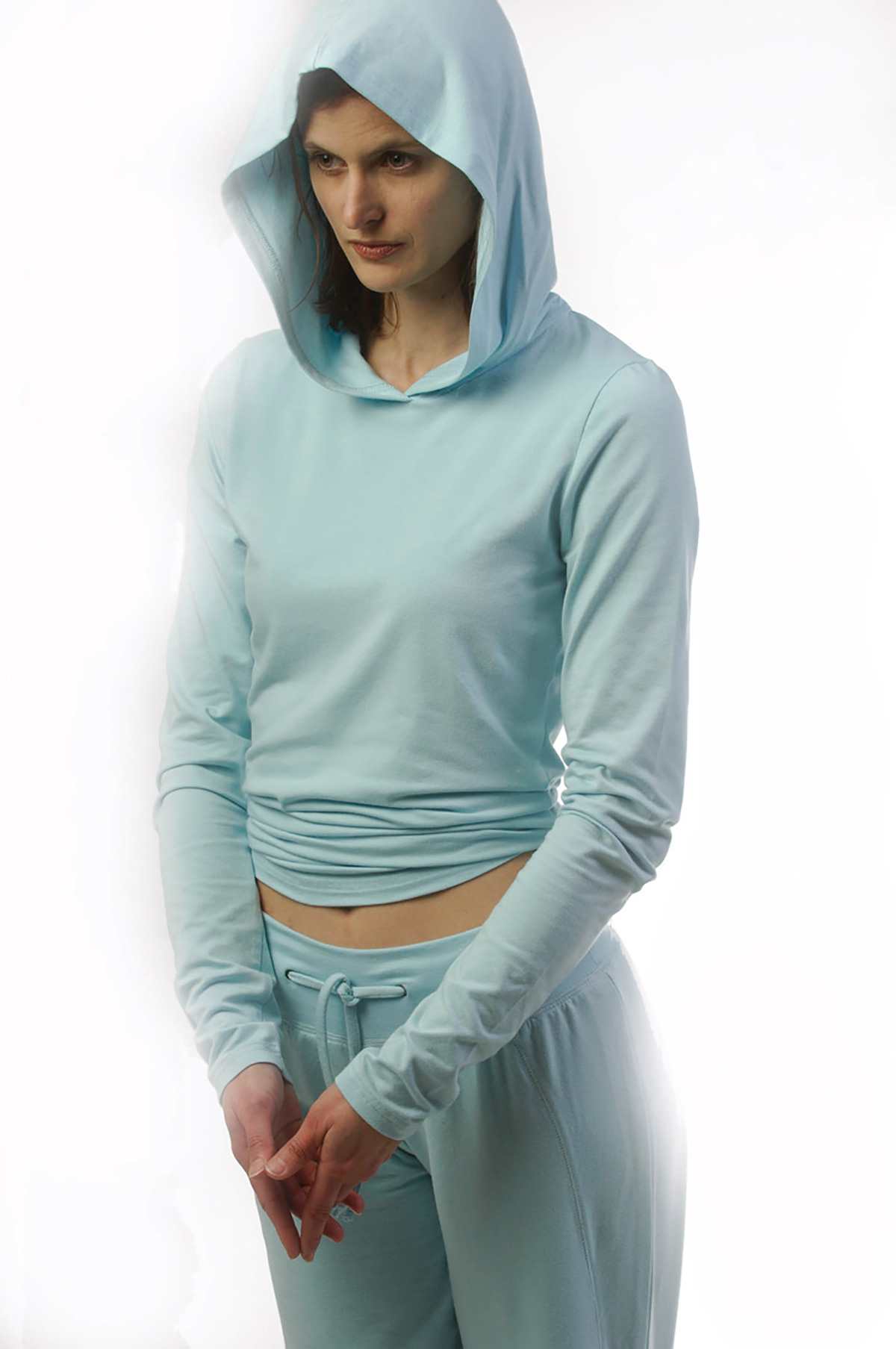 Eco Style
By now, we've all heard of organic cotton, but a pioneering firm in the eco-fashion industry have taken natural, sustainable fibers to a new level. Jonano's ecoKashmere is made from bamboo, of all things. It feels exactly like cashmere to the touch though it wicks moisture much more efficiently. In addition to bamboo being an easily renewable resource, it also has natural antimicrobial properties, so pesticides are not needed during growth. Jonano processes and dyes the ecoKashmere in a closed system to further protect the environment. To dress for the world, go to Jonano.com.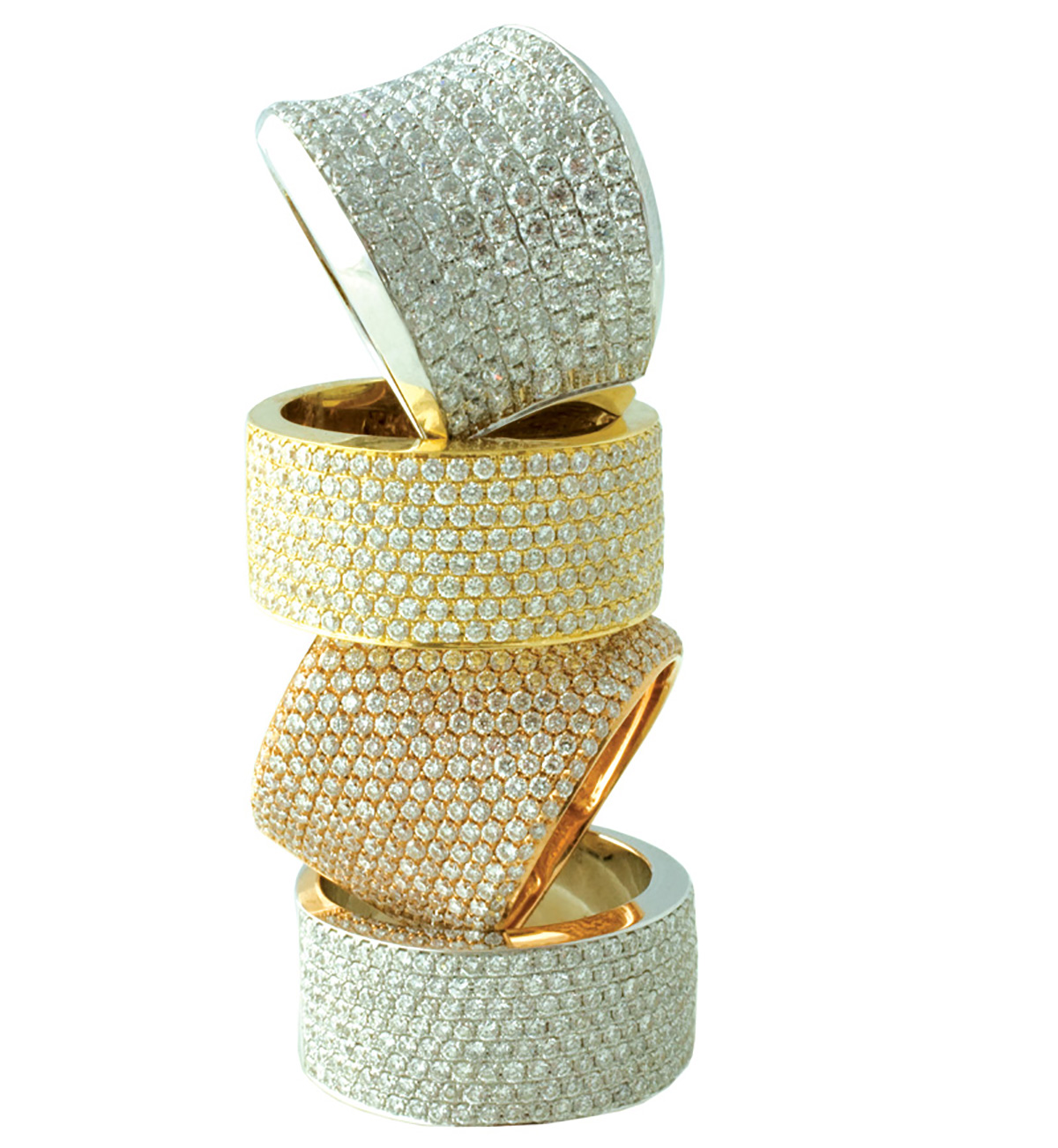 FASHIONABLY BOLD
What could be more chic or impacting than a bold diamond ring? These wide-band style rings from Diamonds on the Key private jeweler Christina Termine are perfect to wear every day, for any occasion. Featuring fine, white and pave-set diamonds, these rings are available in 18Kt white, yellow or rose gold. Whatever style you prefer, you can rest assured that everyone will want you pointing in their direction. Available from $2,100 by calling 305.851.1460 or visiting DiamondsOnTheKey.com.
Closet Essentials
This season brings back the one-shoulder look with a twist. No longer is the style limited to scandalous lycra-spandex numbers that defined the '80s. While tight (but not disreputable) interpretations are available, there are plenty of other options, such as loose, flowing silk. Trade last year's baby-doll looks in for comfortable, figure-flattering chic. Another previously controversial style is back and successfully re-interpreted: tie-dye. No longer the bastion of Grateful Dead fans, top designers are crafting tie-die patterns that are as sophisticated as anything else in their spring line. These breezy fashions, which include cool, floor-length casual gowns, are perfect for everyday entertaining in one's waterfront outdoor living room. In general, there's a feminine, airy feel to spring fashions. Think sheer silks that shift luxuriously in a slight breeze and keep the femininity factor in full swing while establishing a balanced sense of sophistication and style.
› Stacy Wynn is a born New Yorker who relocated to South Florida more than a decade ago to pursue the weather, among other things. As an avid ocean enthusiast and lover of the outdoors, she's usually donning the skin-tight styles of the area during the day while staying true to her New York roots in the evening. Her closet is split in two, one side for her sunshine-bound clothes, the other for her New York City styles.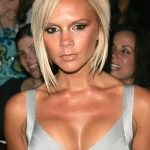 "I look really awful naked."
— Victoria Beckham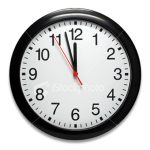 55
The average number of hours of work a fashion designer puts in per week.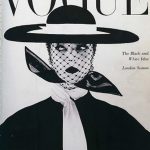 Vogue
The preferred magazine read and worshipped by fashion designers across the globe.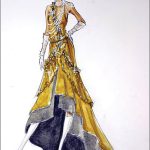 Sketch Master
Name given to a fashion designer who pencils the perfect look.