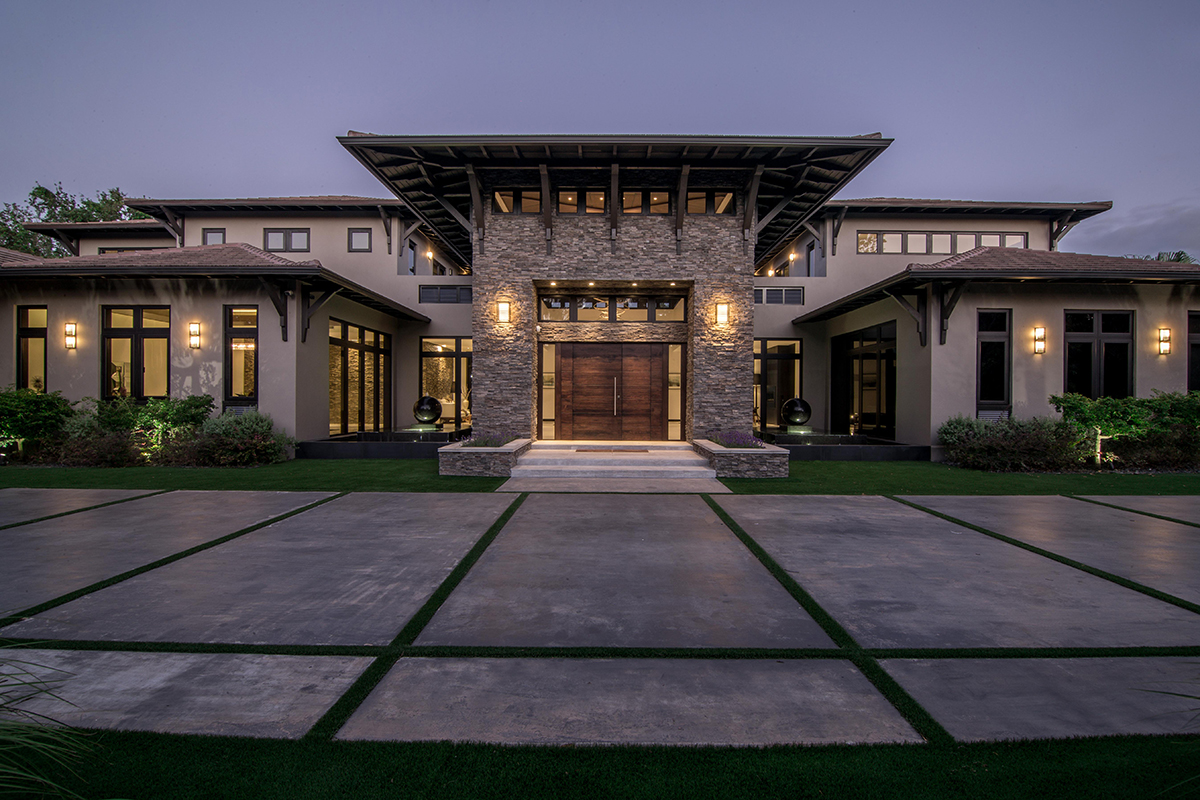 1. Turf: This environmentally friendly option is always lush and green and most importantly, clean, meaning no tracked-in dirt. It requires no mowing, fertilizing or irrigation and doesn't attract insects.
2. Smart Home Security: Invest in home automation cameras, garage door controls and smart locks with lighting automation and other safety measures for security like never before; custom keys for front doors can be made with bank vault locks.
3. Backyard Country Club: Think irrigated clay tennis court with Playsight Smartcourt technology and an 8-source LED lighting system. The court actually talks to you and compares your swing to any tennis player in the world.
4. More Country Club: Imagine a pool warmed year-round by an underground geothermal system that heats the entire property's water supply, complete with a fully functional outdoor kitchen, pizza oven, hibachi flat grill and Bertazzoni Italian burners.
5. The Gym: Consider Olympic weightlifting setups, workout tracking integration between equipment and devices, a soundproof workout room with customized rubber flooring adjacent to a cold plunge pool, sauna, steam room and shower for muscle recovery.
6. Kitchen: Feast your culinary skills on state-of-the-art equipment made by Wolf Appliances, including Sub-Zero refrigerators as well as Dual Bosch custom vent dishwashers and a Dyson Airblade hand-dryer to cut down on germ-spreading and the use of paper towels.
7. More Kitchen: Envision eco-friendly surfaces, multimedia ventilation hoods that boast 17-inch LCD screens to play music, DVDs or TV, and powerful, high-capacity vents. Swarovski chandeliers in the kitchen are a must-have touch of opulence.
8. Electric Curtains: Home interiors can be lined with motorized Italian curtains to optimize natural light through a complex automation system that can be controlled on your smartphone.
9. Bathrooms: Increasingly popular are automatic toilets with seat warmers and built-in bidets with Bluetooth. Mirrors boast customizable readouts for weather, traffic, TV display and more. Chromatherapy-jetted tubs to relax the mind, body and spirit.
10. Safe Rooms: These fire- and flood-proof spaces with thumbprint recognition, infrared surveillance and complex passcode combinations include generators, escape tunnels and air-filtration systems. These areas are easily integrated into daily living as a hangout room, office or cellar.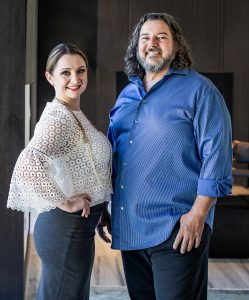 ABOUT THE AUTHOR
Marianna Dubinsky works with Pioneer Inter-Development Owner Frank Mendez , specializing in building luxury custom homes for professional athletes and entertainers, as well as the people who want to live "as luxe" as them; PioneerLuxuryHomes.com.