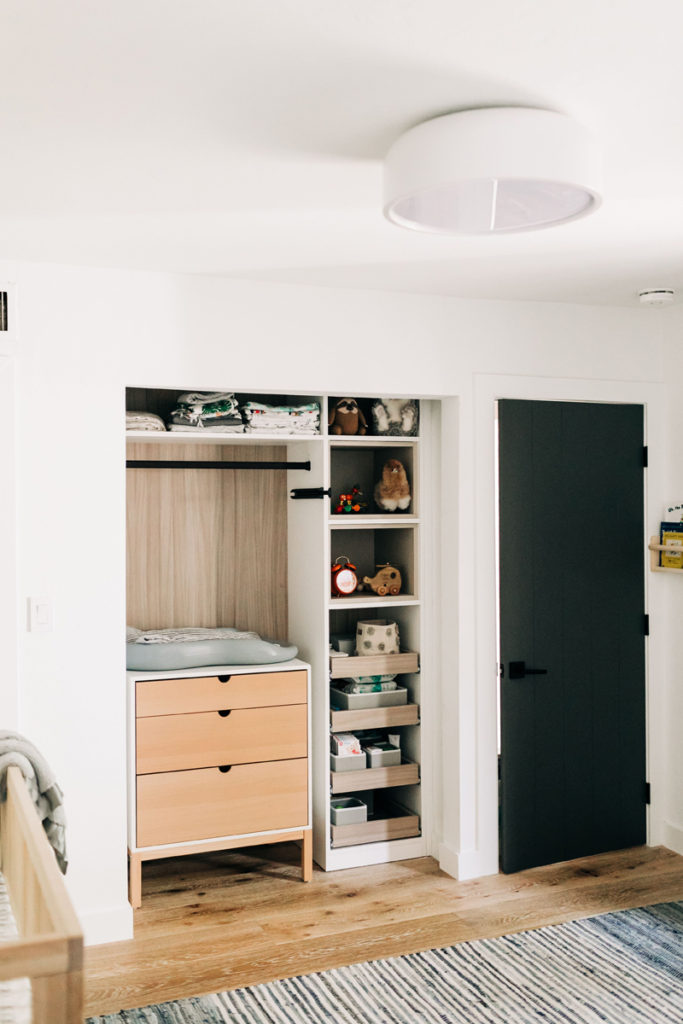 The key to peace and productivity in any home begins with the harmonious union of form and function, especially when it comes to our kids. The first stop on the journey to a balanced mind, body, soul and family unit begins with some of the most used spaces — and often most underutilized — the closets.
A custom closet with an adaptable design adjusts to keep up with a child's ever-changing needs — from babyhood through the teen years and beyond — by utilizing every inch of space to provide storage for clothing, toys, electronics and more. These solutions help kids stay organized with plenty of space-saving options such as adjustable shelving for clothes and pull-out baskets for toys. Drawers feature dovetail construction, undermount slides and soft-close mechanisms. There are several options to choose from, all of which have customizable solutions.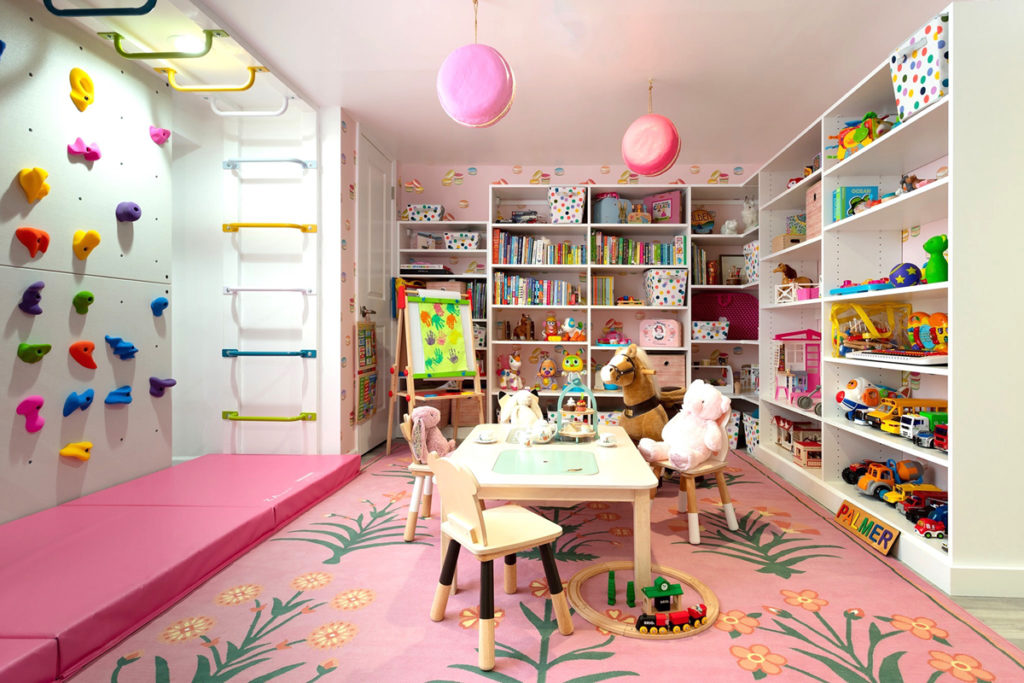 The Classic Kid's Closet is a smart mix of cubbies, adjustable shelves and multiple hanging areas designed to keep up with your child's growth spurts, taking them through middle school and high school in organized style. For a go-with-anything clean, white finish that instantly brightens the room while providing a neutral background that can be enlivened with bold pops of color, opt for a Transitional Kid's Room. Streamlined adjustable shelves adapt as your child grows, and a built-in desk offers a designated place for homework, studying, reading and daydreaming. Equally impressive, the Brody Teen Step-In Closet is an efficiently designed space with room for all the essentials, keeping everything organized and ready to roll. Drawers offer concealed storage while wire baskets corral wayward items. The addition of adjustable shelves holds everything from tees to sweatshirts, while hanging poles keep shirts and jackets wrinkle-free.
The Amelia Reach-In Closet is a darling reach-in closet featuring petal pink back-painted glass for a feminine finish. A well-appointed arrangement of adjustable shelving and hanging rods grow with your child, taking her through all of life's stages in style. A timeless finish replicates the character of painted wood, and multiple hanging areas fitted with gold poles and hardware elevates the design. The ever-popular Savannah's Room is designed with budding fashionistas in mind. This sweetly sophisticated closet system features slanted show shelves as well as glass shelves for displaying accessories. The light and neutral classic ivory finishes create a clean, uncluttered backdrop, and acrylic shelf dividers help keep everything nice, neat and tidy.
For the littlest ones, The Peyton Nursery Closet features a minimalist reach-in design that offers sophisticated yet simple storage, making it an ideal system for growing with your child as they transition from baby to big kid into the teen years. Adjustable shelves and hanging areas provide plenty of space to suit the needs of newborns and toddlers. A warm-hued finish provides rich contrast to the room's color palette and a floor-based system offers a custom, built-in look, complete with adjustable shelves and various hanging areas. With the Classic Nursery Closet, cubbies, adjustable shelves and hanging areas maximize storage space to fit a newborn's needs, but can also easily transition from nursery to more mature space as they grow. Polished chrome pull-out baskets that are perfectly sized to hold diapers will eventually be used to round up toys, stuffed animals and sports equipment.
In a home where creativity reigns supreme and kids are allowed to let their imaginations soar, an organized place for creative pursuits is a must. A thoughtfully designed craft room with clever organization inspires creativity without sacrificing order. Among the benefits, drawer dividers separate crafting supplies so everything is organized and easily accessible; wall systems keep small items neatly arranged and within reach so work surfaces are clutter-free; lower desk cabinets conceal electrical components, while upper cabinets hold supplies; and a variety of drawer and door styles create a cohesive look within the existing space. For instance, the Janssen Craft Room is cleverly configured to maximize the potential of a compact space. Thoughtful appointments — like a pull-out shelf for extra surface space — take advantage of every spare inch. Wrapping paper rails offer easy access to an orderly display with coordinating countertops and Shaker Elite doors and drawers offering a seamless look.
At the center of the brilliantly designed Poppy Craft Room is an integrated workbench with specialized storage and ample space on top for working on projects. Adjustable shelves hold decorative objects and supplies and a bench with storage below provides a place to unwind. The clean and bright classic white finish delivers a neutral foundation for colorful accents while glossy white and textured slab doors and drawers offer depth and dimension. The glass countertop on the workbench adds a welcomed sleek, reflective accent.
Another option is the Indy Craft Room, which inspires creativity with a wealth of open and closed storage that keep supplies systemically organized and workspaces clutter-free. A central work area provides room to spread out or collaborate. Easy-access open cubbies offer an imaginative way to display materials for visual impact. The light and cheerful white finish perfectly complements the 5-piece Shaker door and drawer fronts with brushed aluminum hardware. Satin glass inserts offer softly concealed storage and crown molding provides a custom built-in look.
Other crafting spaces include the Scottsdale Laundry & Craft Room, balancing two separate needs into one compact design; the Artisan Craft Room, featuring X-shaped shelves and cubbies and ecoresin inserts that combine to yield an elevated, high-end look; the Inspired Craft Room offering multiple workstations, varying heights, fabric board for pin notes, photos and inspirational imagery; Carmel Studio is perfect for every-changing merchandizing, materials and ideas; Cottage Craft Room offers Old-World charm with modern custom storage that encourages collaboration with a large center island; and finally the Colorful Craft Room is a cheerful and organized crafter's dream space that lets you showcase what you like and hide what you aren't using until you're ready to let your imagination soar.
To complement every family's growing interests, a smartly designed playroom can easily combine work with play. Drawers and pull-out baskets are ideal for storing items of varying sizes and help facilitate quick cleanups; integrated desks provide plenty of room for homework and hobbies; storage cubbies and shelves make it easy to corral like items; and window seats provide the perfect nook for reading, with storage for books underneath. The Cheery Attic Playroom, for example, is made for the rigors of everyday living. This multipurpose kids' space offers a design that plays just as hard as they do.
And finally, the Bonus Playroom option nurtures both the magical and practical while accommodating ever-changing organization; and the Modern Family Room affords eye-catching asymmetrical aesthetics that optimize storage and flexibility with display functions and plenty of opportunities to tuck things away.
California Closets Miami is located at 900 Park Centre Blvd. in Miami Gardens. For more information, call 305.623.8282 or visit CaliforniaClosets.com/Miami.