Creative Direction & Production: Isa Zapata 
Photographer: Alberto Gonzalez 
Photography Assistant: Miché 
Stylist: Anthony Bermudez 
Fashion Contributors: Marcela Carvalho & Vault Mode 
Beauty: Cesar Ferrette 
Model: Katie Petite for Vault Management 
Pearl Art: Alhaja by Elisa Jimeno 
Contributors: Alexandra Ramos & Clemencia Rizo 
Therapy Dogs: Thor & Gonzo
Therapy Dog Certification: TherapyDogs.com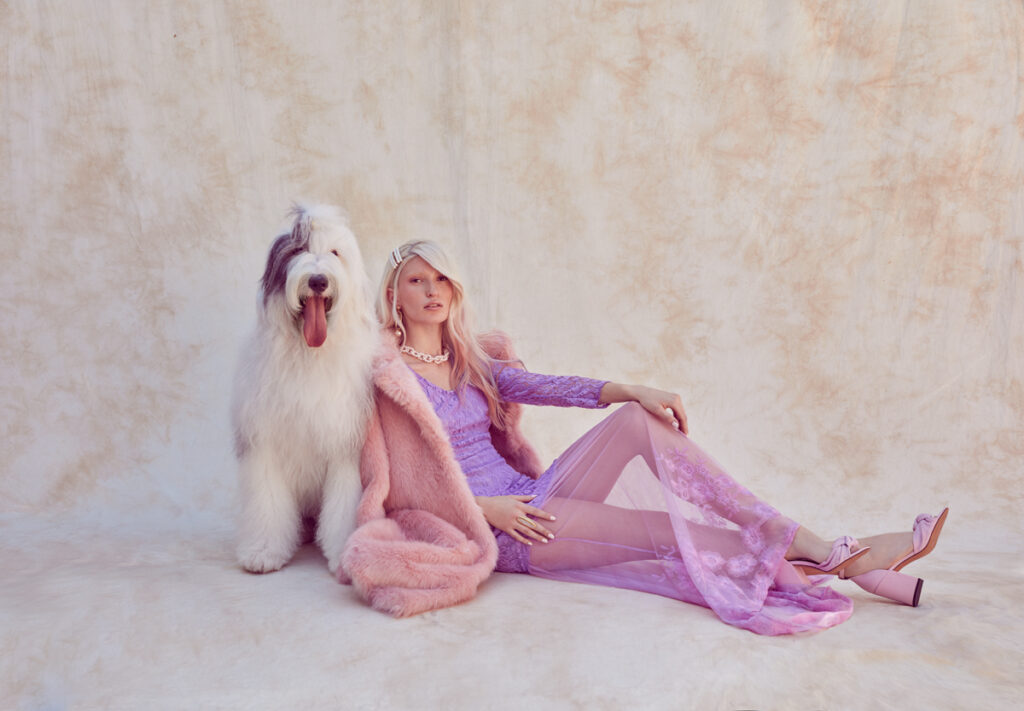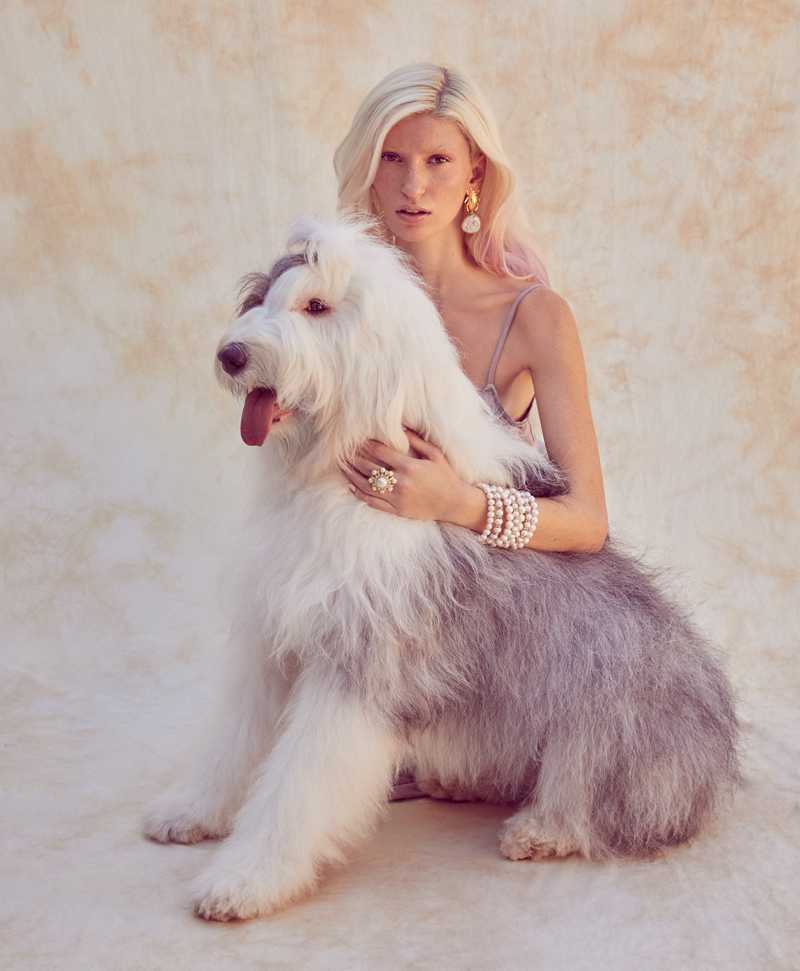 A dog's presence helps humans reduce anxiety, tension, stress, blood pressure, heart attack, seizure, stroke and other ailments.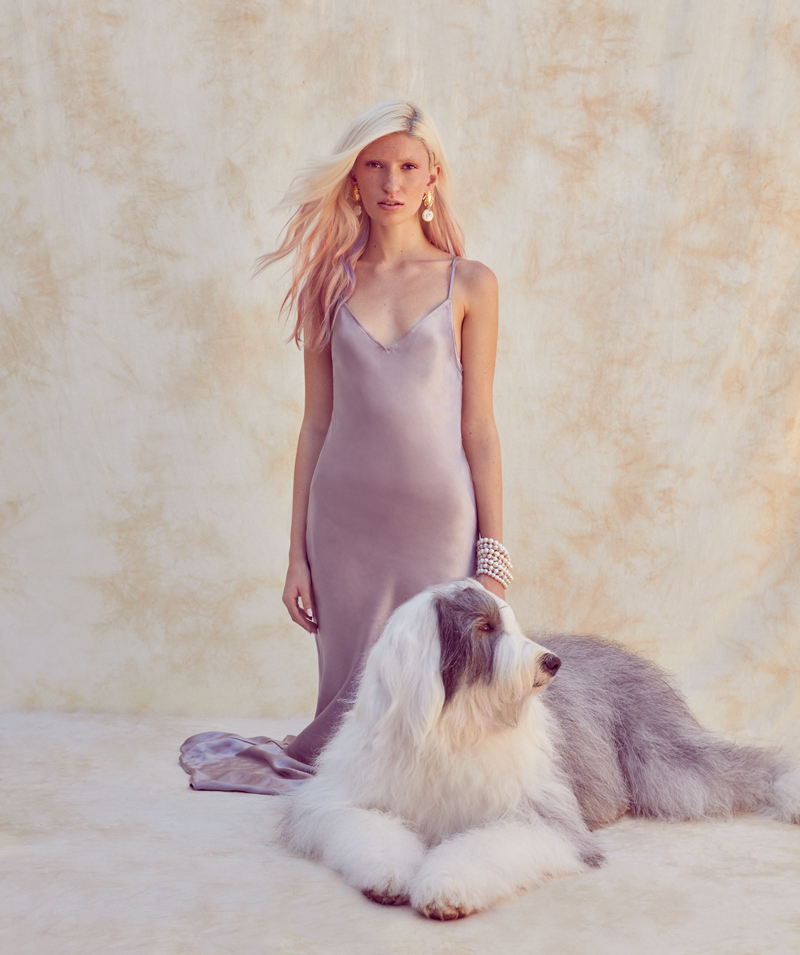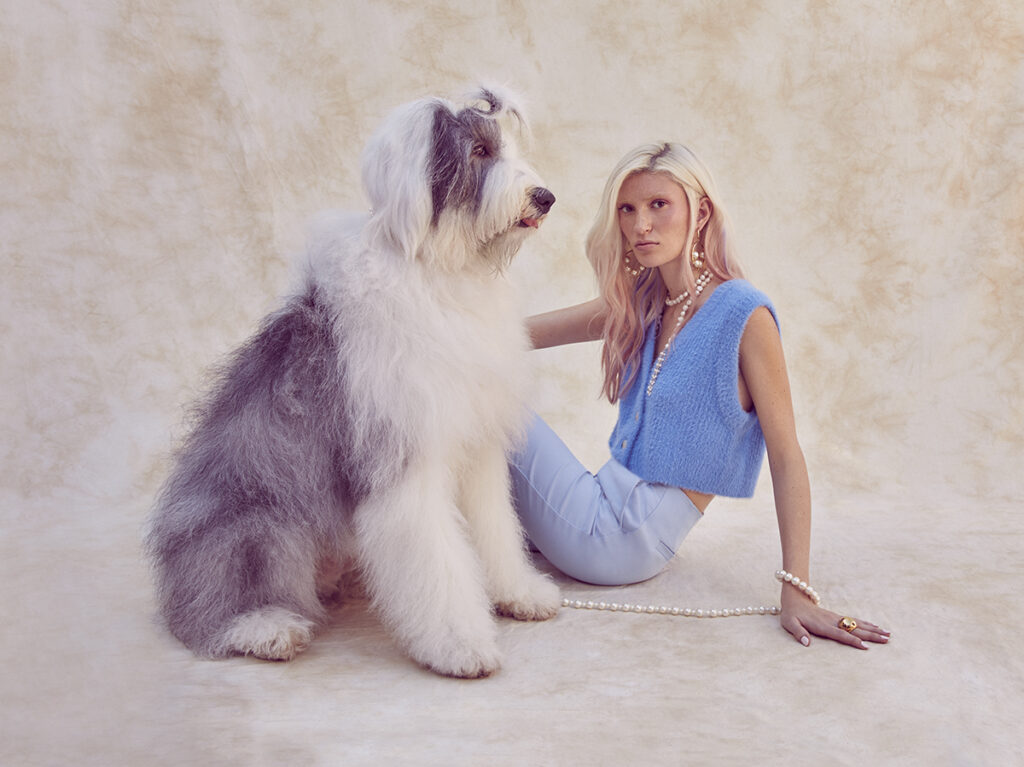 Certified working therapy dogs go through extensive training and come in all shapes, sizes, colors and breeds.

Animal-assisted therapy has shown significant positive results in adults and children in need of emotional support.