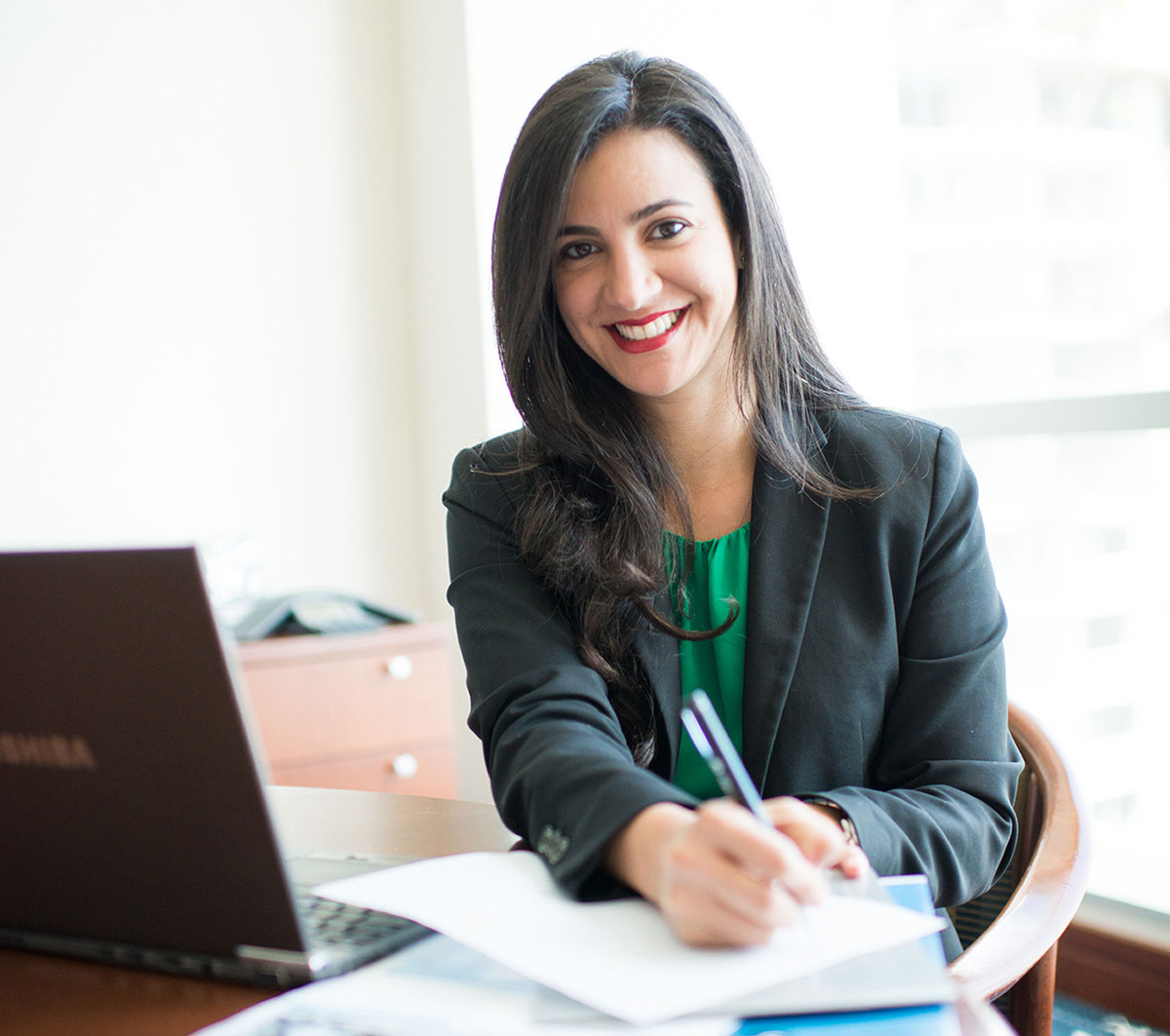 Growing up, Mey-Ling Perez had an ability to understand numbers in a way most of her friends could not. "That led me to study Business Administration and later obtain a specialized Master's Degree in Finance," she says. "I have also always enjoyed being an advocate for others, which is what I am for clients every single day." As such, she finds nothing more rewarding than being able to help clients achieve their goals. Whether it's closing on their dream home, extending a commercial line of credit that takes their business to the next level, or collaborating to create a well-structured wealth transfer/succession plan that relieves stress for a high net worth family. "All these accomplishments are truly priceless," she says.
A professor once called her a "Type-A Personality Student," and told her she would be a perfect fit for banking. "Little did I know at the time he intended it as a great compliment," she says. "He arranged an interview with an international bank, and the rest is history." Today, as Senior VP of Private Banking & Wealth Management at Sabadell United Bank, she's responsible for assisting clients with their private and commercial banking needs.
When asked to recall a funny moment in her career, she doesn't hesitate. "Once, I attended a high-profile prospect meeting with a very well-known real estate development group from out of town," she says. "Because of my name (Mey-Ling), they assumed I was of Chinese descent and proceeded to conduct the meeting in Mandarin. It must have been very clear by the expression on my face that I was not following along. We all laughed at the misunderstanding, and it turned out to be a great icebreaker."
In her spare time, she's an avid salsa dancer, amateur golfer and is passionate about travel photography. In fact, she almost fell off the bell tower at the Cathedral in Havana in order to capture the perfect shot. How's that for dedication?!; SabadellBank.com.