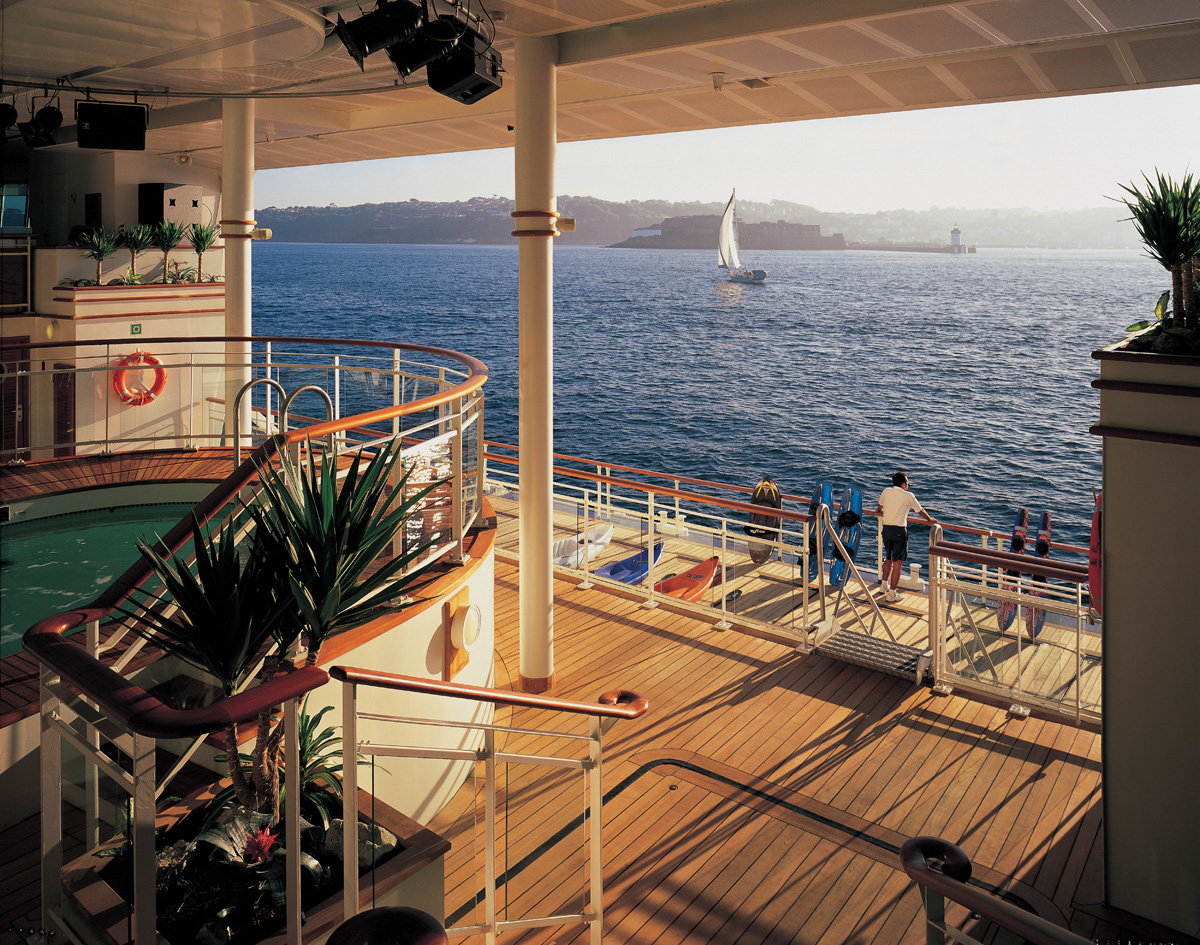 With available waterfront land becoming scarcer by the year, ship condominiums seem to be the next logical evolution for ultra-luxury developers. Add in the fact that these floating homes can tour the world effectively taking the "city" along for the ride and these traveling real estate hybrids become an unparalleled real estate buy, with The World leading the way.
These condos, shops and services are fundamentally deterritorialized, distanced from the traditional constraints of place that operate in settled communities on land. Globalization's proponents see these ships as a step forward to a world that will increasingly be the same. Cruise ship condos may not just be about traveling to exotic ports anymore, but may also play a key role in an improved global future.
The rules of this new real estate field are being written and rewritten as new ships are built and units are sold. For example, a few years ago, when the condo buyers on The World became dissatisfied about the ship's planned ports-of-call itinerary, they formed an owners association and bought the ship.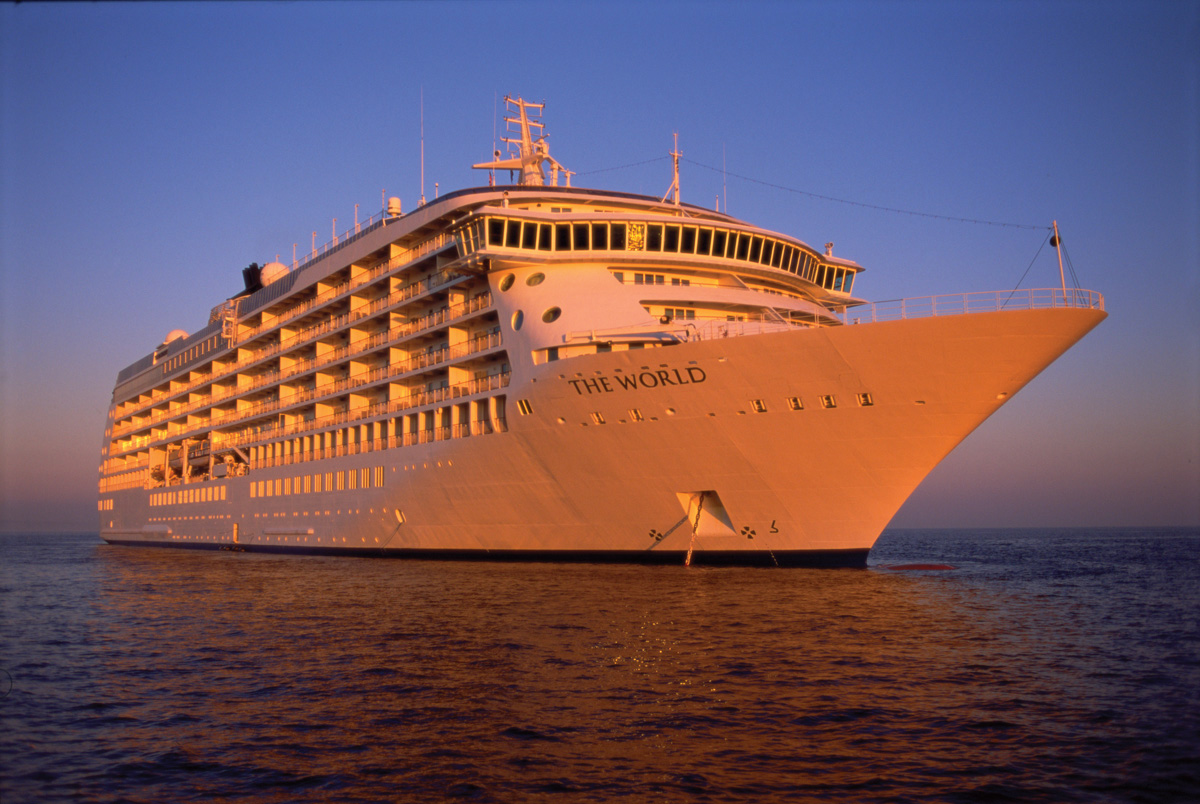 The vessel is now a co-op, something unforeseen when The World open up the territory in 2002 with 165 lavish world-cruising condominium units.
Today, The World functions as a floating permanent, second or vacation home for a lucky few. While it offers many of the facilities and amenities of a traditional passenger cruise ship, this floating city at sea is more of a private superyacht merged with a luxury residential community. The atmosphere is relaxed, the pace quiet. There's a gentility that's matched by the ports and onshore activities. Imagine seeing an Italian opera in Italy; as well as the major museums, restaurants and shops of the world right from your own backyard. Not to mention natural wonders in the form of icebergs, fjords, mountains, deserts, coral reefs and the best beaches around the globe.
While one can simply stay aboard and rest or read a book while watching exotic ports cruise by, there are plenty of onboard activities as well. Golfers will be impressed with the state-of-the-art golf simulator, which allows practice on a choice of 53 of the top courses in the world. A high-tech computerized training aid records a player's swing from two angles and plays it back so the golfer can watch his errors and thereby work to fix them.
Additionally, the full-time sports and golf director is ready to help residents and their guests improve their skills on the ship's putting greens, chipping spots and outdoor driving ranges.
While at sea, there's also a wide variety of first-rate restaurants and a wide menu of award-winning services and treatments available at the onboard spa by Banyan Tree, to name just a couple of the many amenities that can be accessed all without ever having to leave the comforts of "home."
Fine dining comes in the form of the four extraordinary restaurants aboard. Portraits opens only at select times during each month for haute cuisine menus that often take into account the current destination and are served in a classic, upscale environment. Fans of Asian food will be charmed by East. Sushi, sashimi and tempura highlight a diverse menu served in the traditional Asian fashion with turntables and food sharing for a stimulating cultural experience as well as a gourmand one. Tides is a slide of the Mediterranean with an accent on Italian. Think such enticing dishes as crustacean seafood cannelloni, beef carpaccio painted with hazelnut pesto and roasted pear salad.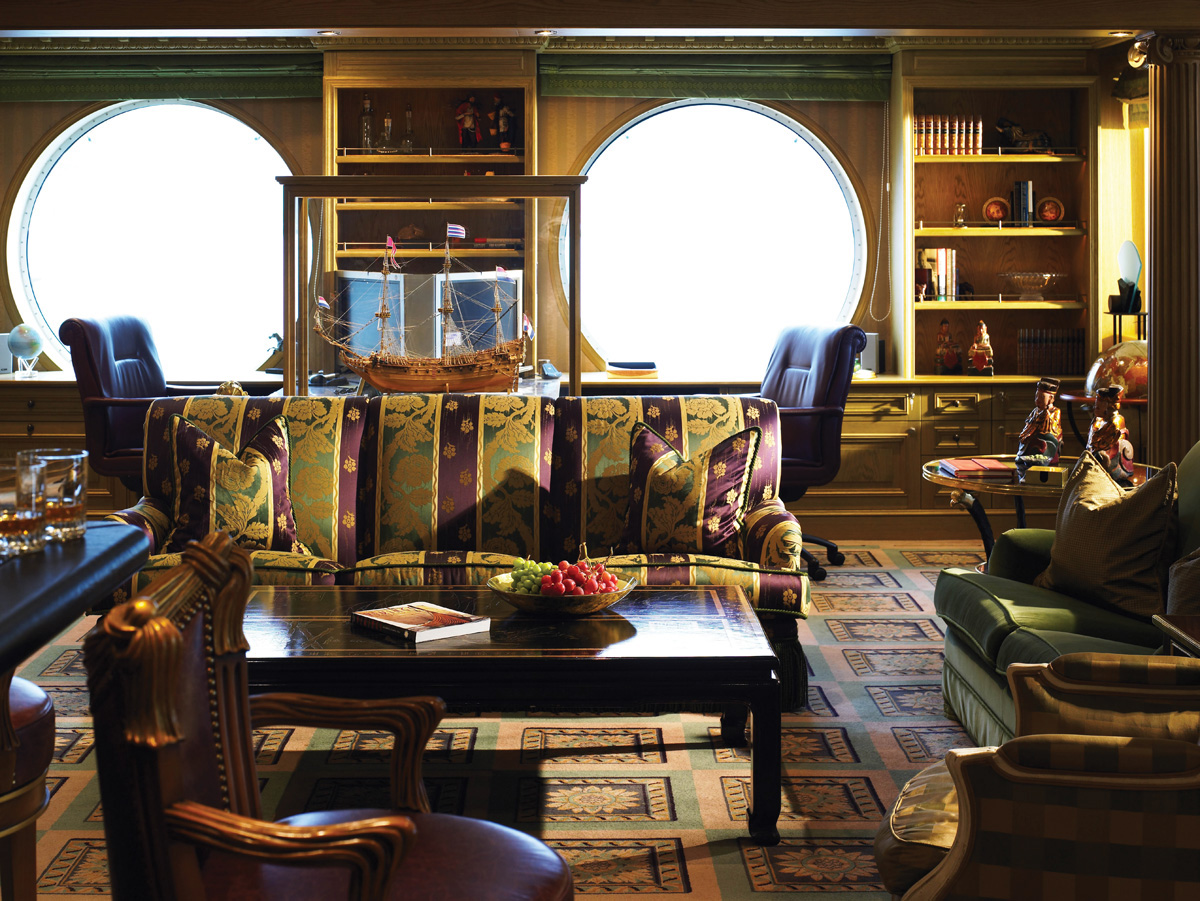 Tide is situated to offer stellar "waterfront" views that only add to this delicious experience. The Marina, on the other hand, is just what it sounds like: an al fresco dining experience with a choice of fresh seafood, prime steak and rotisserie items. While the menu will meet the needs of those looking for traditional fare, the innovative cooking still lends a bit of high-style to its standard menu. There are also several casual breakfast, lunch and dinner options aboard for a selection that's better than those found in any community on land.
In addition to outright ownership, The World offers, via Travel by Design, exclusive, upscale vacation opportunities like no other. Guests may board the ship at any port of call for a short or extended stay aboard. Luxury vacation residence choices including one- to three-bedroom apartments and unforgettable studios with verandas. Stays can be as short as six nights. The studios begin at $1,300 per night for two guests. The two and three-bedroom residences begin at $2,500 per night for two. Want to bring the family? Additional guests are $350 per person, per night. Those looking for a slightly more subdued and private experience should ask about the studios with obstructed views aboard.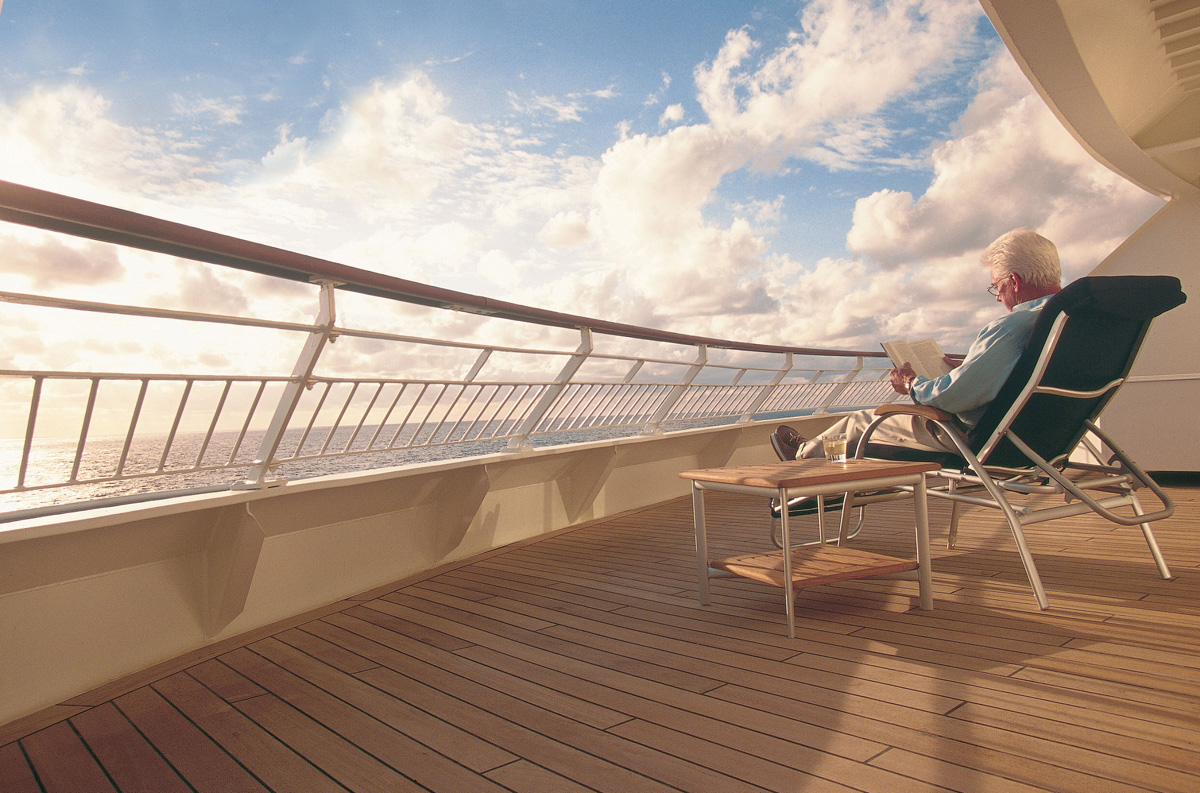 For 2008, The World is cruising Istanbul, Dubrovnik, Venice, Taorima, Portofino, Toulon, Bermuda and Charleston. Next year will see The World on the other side of the globe enjoying the best of Fort Lauderdale, New Orleans, the Panama Canal, Callao, Acapulco, Cabo San Lucas, San Diego and Vancouver.
Those interested in this exclusive community have the option of vacation programs and purchase options aboard. Units on the ship could appreciate at a significantly higher rate than comparable waterfront condominium units on land, especially during these uncertain times for land-based real estate. And that alone should be enough to cause one to jump aboard and set sail toward a brighter future. For more information about living aboard The World, visit AboardTheWorld.com.