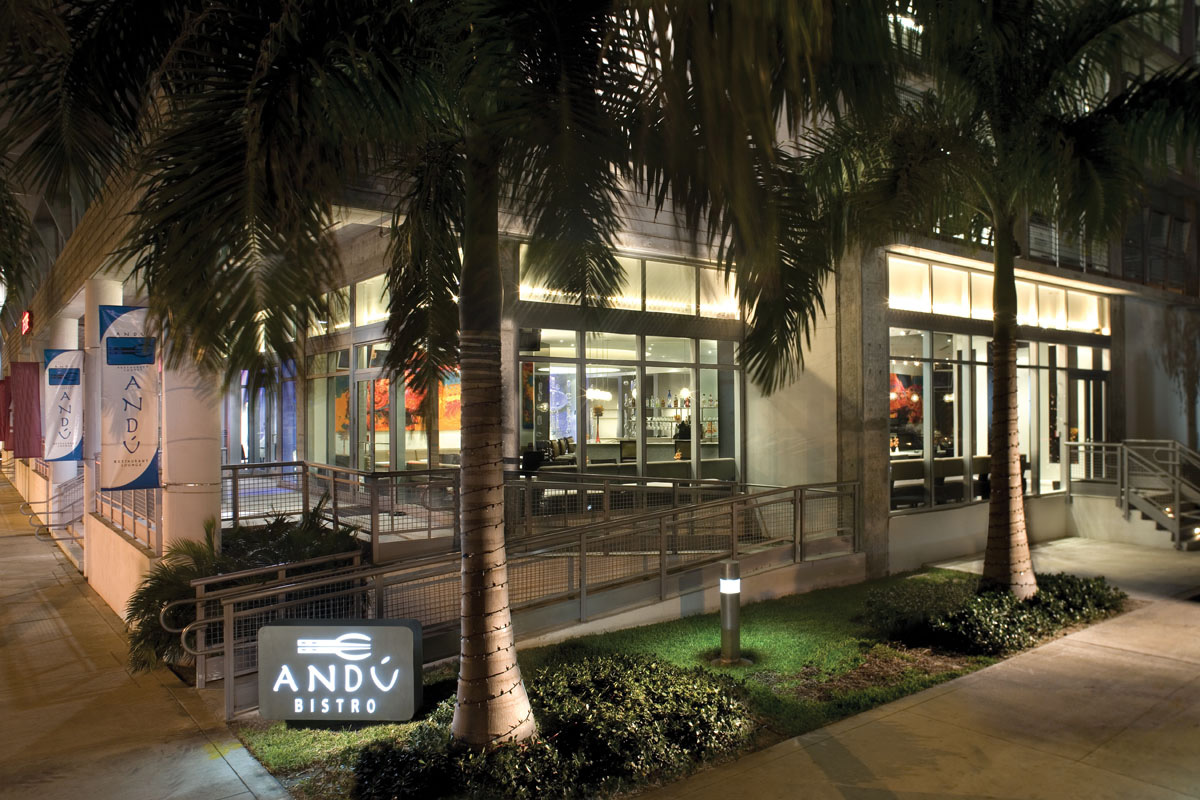 With the buzz of business and the Miami River as its backdrop, Andu Bistro in the Brickell Corridor is the culinary brainchild of brothers Antonio and Juan Pablo Viejo, two Key Rats with a flair for fare. "The majority of true diners are tired of stuffy restaurants with the same old haute cuisine," say the brothers of the menu. "We believe people are looking for great, clean and simple food that doesn't sacrifice creativity."
And that's just what patrons can expect at Andu — from their charred beef carpaccio cold appetizer and "The Best Fries in the Universe" (yes, that's what they're actually called) to any one of Andu's signature dishes, their family-style fare and their four-dessert sampler, every dish is worth a taste. "Each dish on our menu is the most popular," says Antonio. "We're different from every restaurant, from every lounge and from every bar in South Florida."
For the décor, the brothers contracted an original Norwegian glassblower for the hanging glass bubble installation in the center dining area as well as Argentine sculptors and painters to add some vibrant, creative details throughout the space. The brothers say they shift the music frequently, depending on the clientele in the restaurant at any given time. "We can go from loungy tunes to bossa nova to oldies from one minute to the next, depending on who walks into the room," says Juan Pablo.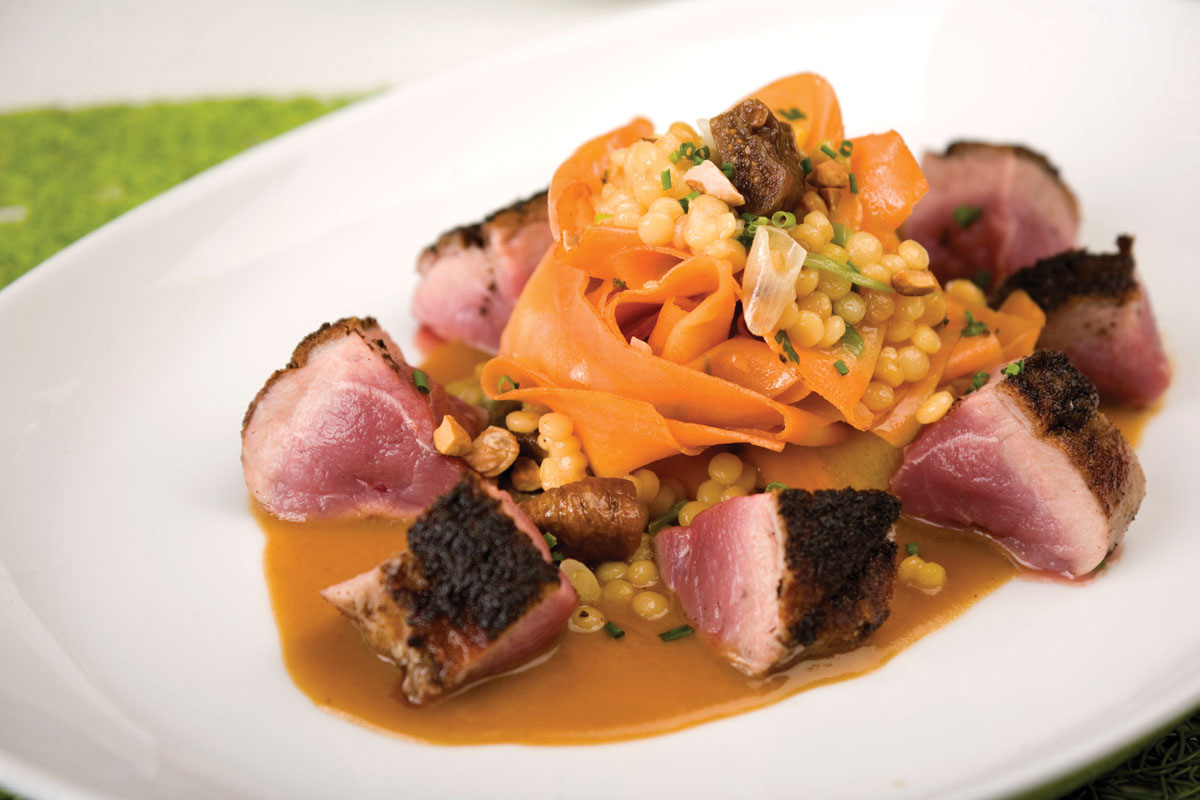 Besides the surroundings and great food, another thing that people come to Andu for are the social networking events the brothers host on a regular basis. "Our hope is that by throwing these sorts of parties for various markets we will be able to establish a varied and far-reaching clientele that will in turn force us to become even more creative with our menu than we already are," says Antonio. "From young professionals to families and CEOs, we welcome everyone, especially our neighbors in Key Biscayne!"
So why the name? "It's the most frequent question we get from customers," explains Juan Pablo. Apparently, Andu is a gelling of Antonio and Duly, Juan Pablo's nickname growing up. "Anduly wasn't iconic enough," laughs Antonio, "so we decided to go with the more impacting Andu, that way we both got two letters in."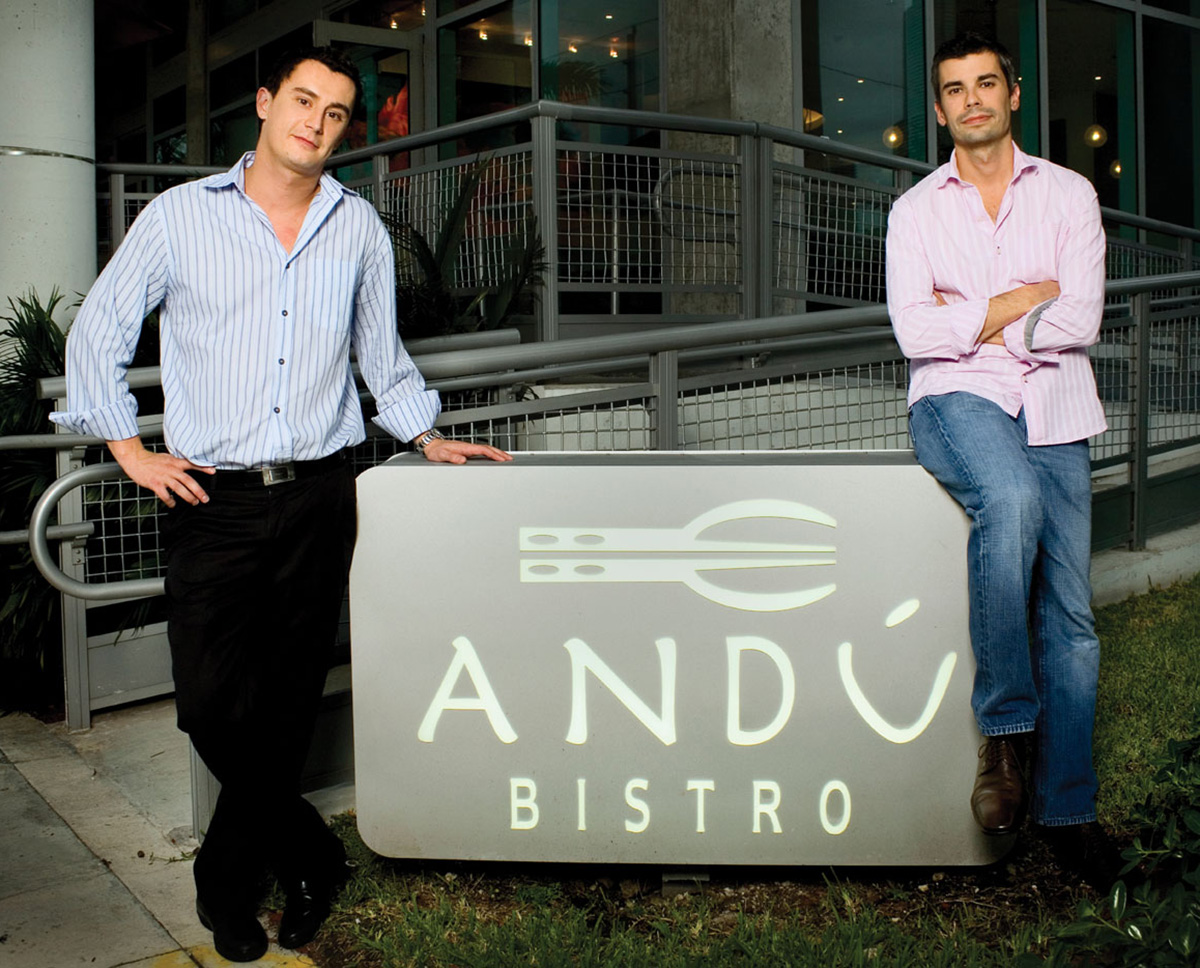 If they had to sum up the slogan for Andu in one sentence, what would it be? "It's my pleasure," they both echo. "This line resonates from every inch of this establishment." And judging by the success of the place so far, it seems they're right.