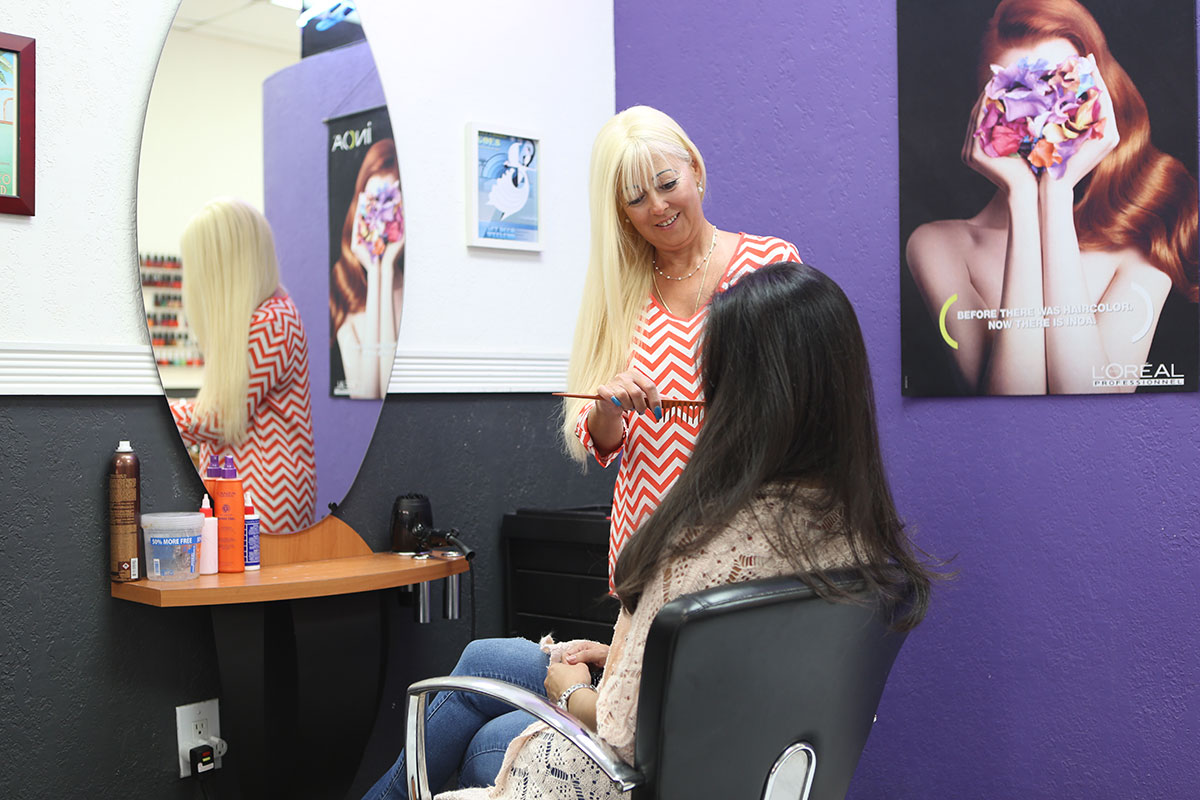 Martha Fernandez
Martha's Salon | 961 Crandon Blvd. | Key Biscayne, FL 33149
305.361.6667
Over the course of her career, Martha Fernandez has built many wonderful, long-lasting relationships with her clients. "I'm a Cuban woman who has been working in The Key for almost 30 years," she says. "I love everything that has to do with hair and beauty; this inspired me to get started and motivates me to keep going. I aspire for everyone that comes to my salon to feel comfortable and happy." Martha's Salon is a full-service unisex salon that offers hair, nails, skin and body care, spa treatments, facials and a new line of colors with Keratin: Perm, Semi-Perm and Translucent. Over the years, she has seen her share of beauty challenges. "One time I had a balding man come in and ask me for a Keratin treatment but he had no hair," she says with a chuckle. Martha likes to learn about the latest trends so she can offer them at her salon. "I want to continue to meet my client's needs and make them happy," she says. "There's nothing better than putting a smile on someone's face!"
"I love being able to boost someone's confidence through my work. I'm very passionate about my profession and I love working in the beauty industry."
Trend Watch
Lash Extensions
They are a great way to look effortlessly put-together at all times. It is a very popular service offered at the salon, and one that makes a big impact on daily and special events.
Hair Extensions
Vamp up your look immediately with luscious long locks. It's especially popular for ladies who have a hard time growing their hair out, yet want to make the biggest impact possible with their look.
Balayage Treatment
This is the hottest trend right now. The wildly popular French color technique adds color to your hair in a natural way to make it look sun-kissed, without the hours you'd have to spend in the sun to achieve the same look.
Brazilian Keratin
In Martha's experience, this is and will always be a must-have treatment, as it can completely transform even the finest of hairs and yield a sleek, soft and polished look that will have all eyes on you.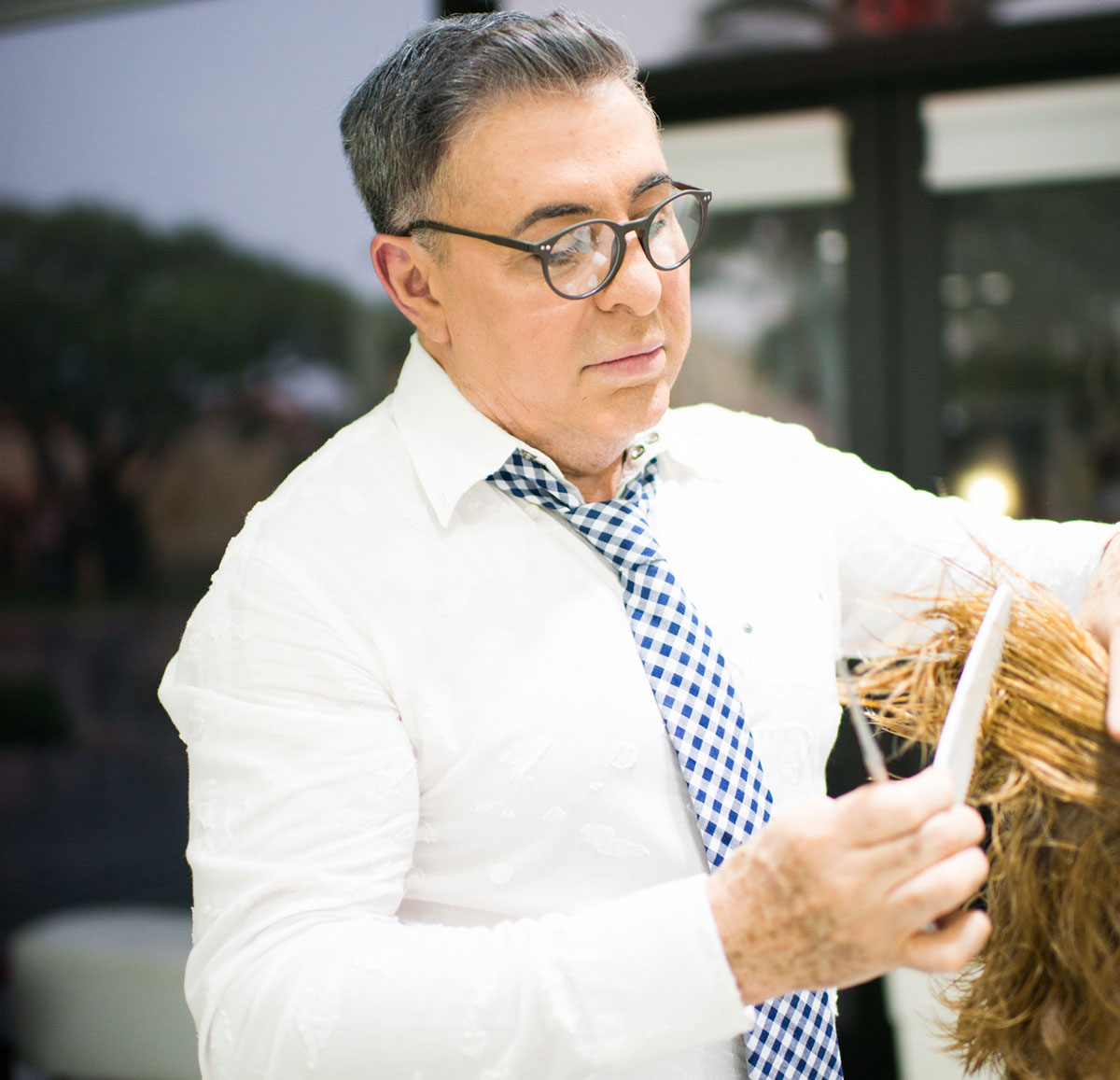 Bobby Barros
Ecstasy Salon Spa | 2100 Ponce De Leon Blvd., Ste. 100-A | Coral Gables, FL 33134
305.448.0707
EcstasySalonSpa.com
Bobby Barros got his start cutting and styling doll hair in this youth. Now, 35 years later, as Owner & Operator of Ecstasy Salon Spa in Coral Gables, his passion for helping each client look and feel their best remains undiminished. He welcomes all clients with a smile. "It shows them how much I appreciate them," he says. "Making clients feel relaxed and rejuvenated is a top priority of my entire team." Ecstasy Salon Spa complements their renowned hairstyling services with massages, manicures and facials to provide clients with an immersive experience that allows them to "get away from it all" for a bit as they enjoy a beauty regimen tailored to their particular needs. The menu of special services includes hair extensions, permanent makeup, laser hair removal and more. Yet it is the signature sophisticated and welcoming environment that Bobby creates that has made Ecstasy Salon Spa a success since it first opened its doors in 1991. "I want every client who walks through our door to have a memorable and positive experience," he says. "The most significant part of my job is getting my customers and employees to trust me when they need advice in any aspect of their lives."
"My inspiration remains being the art of helping each person discover their own individual beauty. This requires my constant growth
as a human being and as a professional."
Trend Watch
Balayage Power
This French color technique creates soft, natural-looking modern highlights. The procedure is strictly freehand so you can amplify to vary from a soft wash to bright and bold.
Braid It
All kinds of braids are in right now. From French braids to Frida Kalo-style braids to everything in between and much more, the options are endless. It's time to braid your hair.
Cool Color/Peacock
This is a color style mainly done on younger generations where the hair is dyed with similar colors to that of a peacock. Blue, Green, Purple…anything goes and the results are absolutely show-stopping.
Perfectly Accentuated
Dramatic accents are in, with winged (or cat's eye) eyeliner for the face in vogue and hot new metallic nail colors for your fingertips and summer toes topping the list of trends to incorporate into your look.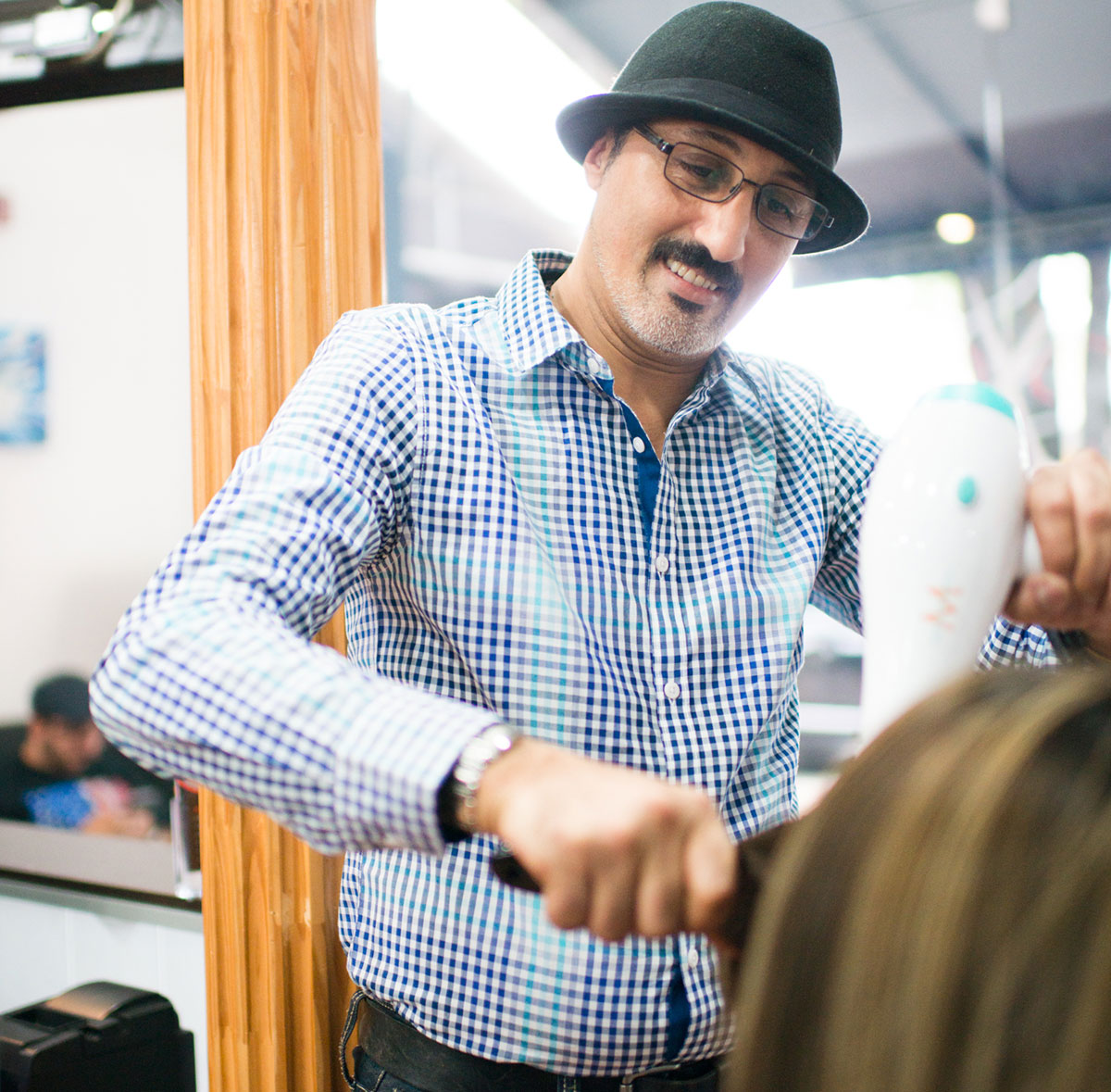 Hisham Sahbane
Hair By Hisham | 3405 Main Hwy. | Coconut Grove, FL 33133
305.461.0020
HairByHisham.com
Hisham Sahbane always had a calling for his career. As a teenager from a conservative family, he went against his father to join the prestigious Alexandre Ecole De Coiffure Beauty School. In 2002, he came to Miami on vacation, fell in love with the city and went back to Switzerland to get his affairs in order so he could move here permanently. He turned around the failing Allure (now Hair By Hisham Grove) and recently opened his second location in Morningside. "We get locations that are financially unstable and turn them around into successful salons," he says. When it comes to his clients, they come from all walks of life. One in particular stands out. "Over the years, I've been given the privilege of doing the hair & makeup for Miami Lighthouse For The Blind's President Virginia Jacko once a week," he says of the blind visionary leader of the local non-profit. "She's an inspiration to me and to anyone who meets her because she shows us all how someone can overcome difficulties and live a (beyond) normal life." As Hair By Hisham grows their objective, Shabane is looking forward to turning the brand into a successful franchise both locally and overseas. His other dream is to open a beauty school that teaches his unique skills and techniques to a younger generation of stylists and artists.
"I started winning international hair contests when I was a 19-year-old student, which allowed me to advance my career faster than most stylists."
Trend Watch
Hair Botox
We're getting to the summer and humid season. Hair Botox makes life easier, it allows you to only have to do your hair every other day (not every day) and get away from the frizz.
Dipping Powder Manicure
This is the healthiest way to create nails that have a natural feel that will last for a long time. You can have any polish you like or nail art design offered. It lasts twice as long as shellacs or acrylics.
Moroccan Pedicure
Refreshed and exfoliated feet are achieved using the freshest natural essences that leave the entire body feeling great and the feet smelling like you just walked out of a sultan's palace.
Moldovian Hair Extensions
One of their most exclusive offerings is Moldovan Hair, the highest standard of Virgin Hair for extensions. Go into the pool and just about any occasion knowing your hair won't tangle.