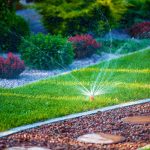 WATER WELL
Try watering your lawn less often and more deeply. Instead of switching on the sprinkler every day that ends in y, water heavily once a week. This will help prepare your grass for drought conditions and scorching, as well as ensure that the roots are getting the sustenance they need. Nightly watering can increase the chance that your grass will become diseased. Early morning is the best time, as it cuts down on the amount of water wasted due to evaporation.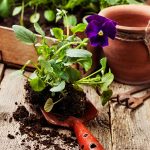 COOL CONTAINERS
Instead of spending all your hard-earned cabbage at the latest gardening shop, repurpose some of that junk kicking around your house into a hot new planter. Cracked vase chipping away at your partner's sanity? Plop some petunias in there and reap in the compliments. Old colander woefully outdated and overly dented? Its pre-cut drainage holes make it a natural home for some fantastical flora. Old boots can also be given new life as a habitat for some hopeful hydrangeas.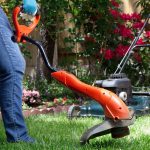 CLIP TRICKS
People take pride in their house's outward appearance, as well they should. But if you can tuck aside your neighbor's savage stares and whispered smears for a few days, leaving your grass clippings on your lawn has been proven to return much-needed nutrients back into the soil, improve soil texture and cut down on the use of costly chemical fertilizers. The best thing about this tip? It means doing less work!
REAL(TOR) DEAL
As 2017 approaches, we at ONE Sotheby's International Realty have our finger on the pulse as to what the next real estate cycle means for Miami and its buyers. As a sign of stability, the luxury residential market has cooled significantly, shifting to a buyer's market, offering consumers a greater selection of inventory, at least according to the findings in our 2016 Mid-Year Trends Report. This healthy slowdown will serve to give buyers more negotiating power. This stabilization is also oftentimes called a correction as a reflection of a strong and sustainable market. So what's on the horizon for Miami's luxury real estate? A buyer-driven market in the luxury sector where developers will focus on catering and delivering carefully thought-out developments with over-the-top amenities, turnkey services and buying perks, including access to elite social clubs, cultural institutions, fine dining benefits and more. Having had more than 4 years of price appreciation, it's about time that prices per square foot level off a little bit. This will allow more end-users and local buyers to purchase a luxury property. It's a great thing when market forces can aid both the consumer and the realtor in putting people in elegant, high-end properties.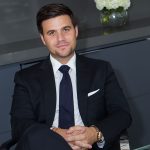 ABOUT THE AUTHOR
› As President of ONE Sotheby's International Realty, Daniel De La Vega has been instrumental in building the brand in South Florida since the affiliate was founded in 2008, managing a property portfolio totaling $5 billion+; OneSothebysRealty.com.