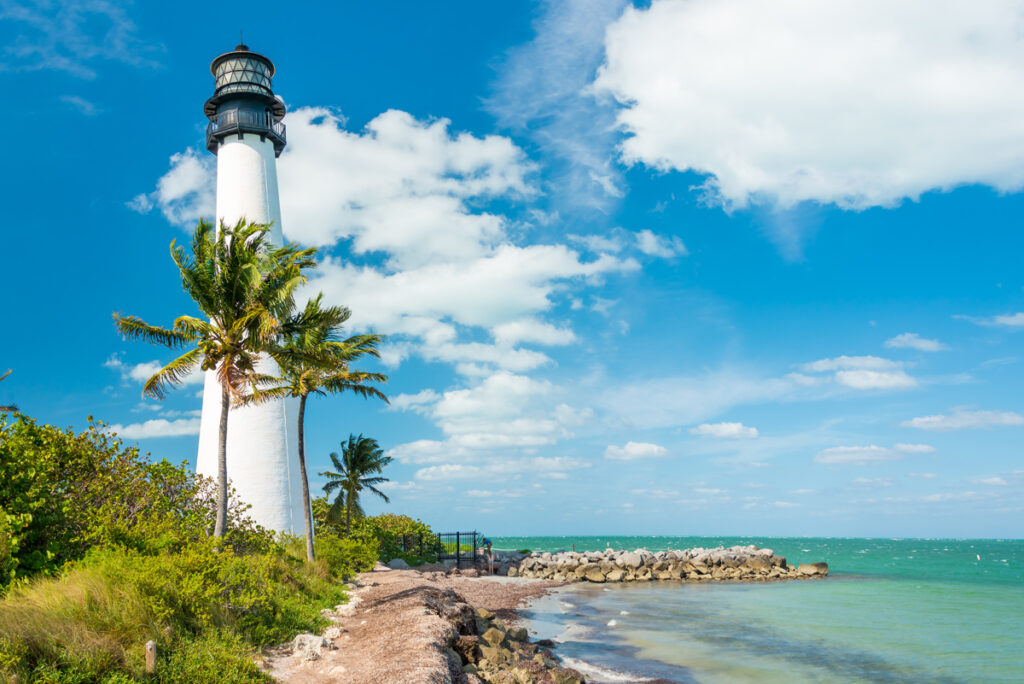 Early on, Key Biscayne was a sleepy little town out on a barrier island in the middle of nowhere, with the only way on and off controlled by a drawbridge. "Many of our original residents were veterans," says Key Biscayne Mayor Mike Davey. "Then people came from Cuba to make The Key their home. They were followed by, in more recent years, folks coming from Central and South America, Europe and Asia. The hotels and the tennis tournament certainly helped put us on the map as an international destination."
Rebecca Calvet and Patricia Azana, Founders of the eXpats Club, have done their part to help integrate the different nationalities and cultures present on the island. "I've been living in Key Biscayne for 25 years," says Calvet. "It was paradise — few people, hardly any traffic and many of the apartments were closed because they were mostly used for vacations. Since then, we have welcomed many expats, mostly Spanish-speaking, from Latin-American countries, initially from Argentina, Venezuela and Colombia, and more recently from Chile and Peru. Unfortunately, when a country suffers instability, the migration from that country to the U.S. increases."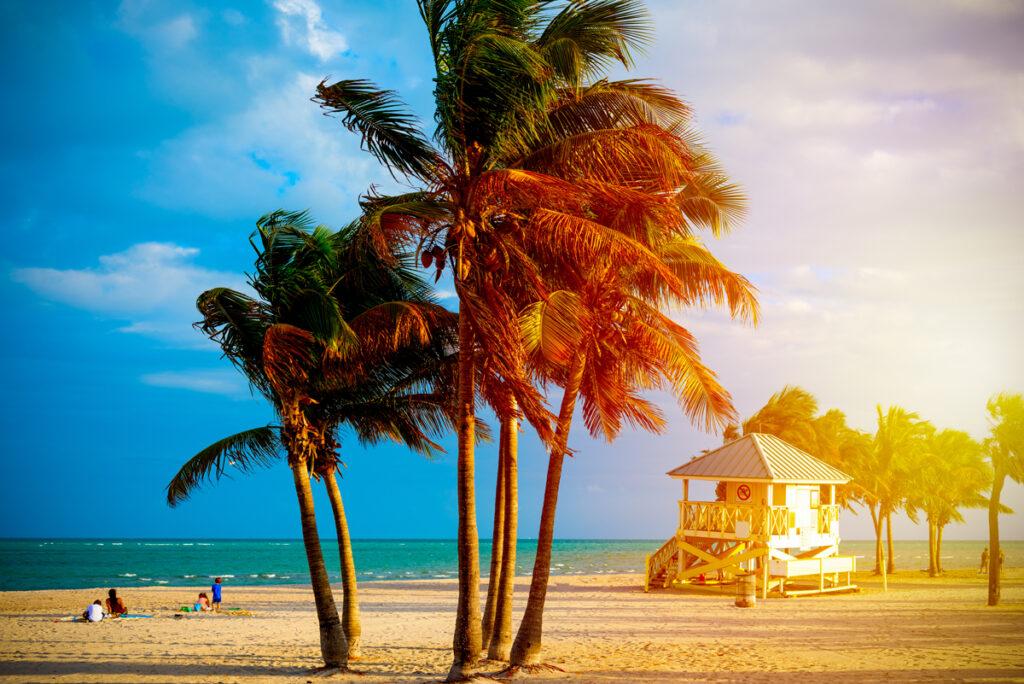 Another large number of expatriates came to Key Biscayne from Spain in the early 2000's, when the largest Spanish companies, mainly telecoms and banks, arrived in Brickell, just over the bridge. "All these Spanish-speaking people coming from different parts of the world generated a very special cultural change on the island," says Calvet. "New restaurants with Spanish, Peruvian and Argentinian menus opened, and Spanish was spoken on the streets. The public schools even incorporated Spanish classes subsidized by the Spanish government."
Tatyana Chiocchetti, Executive Director of the Key Biscayne Chamber of Commerce & Visitors Center, points out that while today many of the eateries cater specifically to Latin American tastes with specialty foods from various regions (i.e. The Empanadas, Milanezza, Novecento, Costa Med, Nahuen Gourmet Market, Brasas KB, Ceviche by Mixtura, Narbona Market & Restaurant, PANNA New Latino Food, Vinya, etc.), there's something for every palate, and cultural events have evolved as well. "No matter where you're coming from, you'll find an event that will suit you," says Azana. "For instance, the Three Kings Parade in January and the Feria de Sevilla are two very popular events that take place on the island with colorful display of food, music and costumes."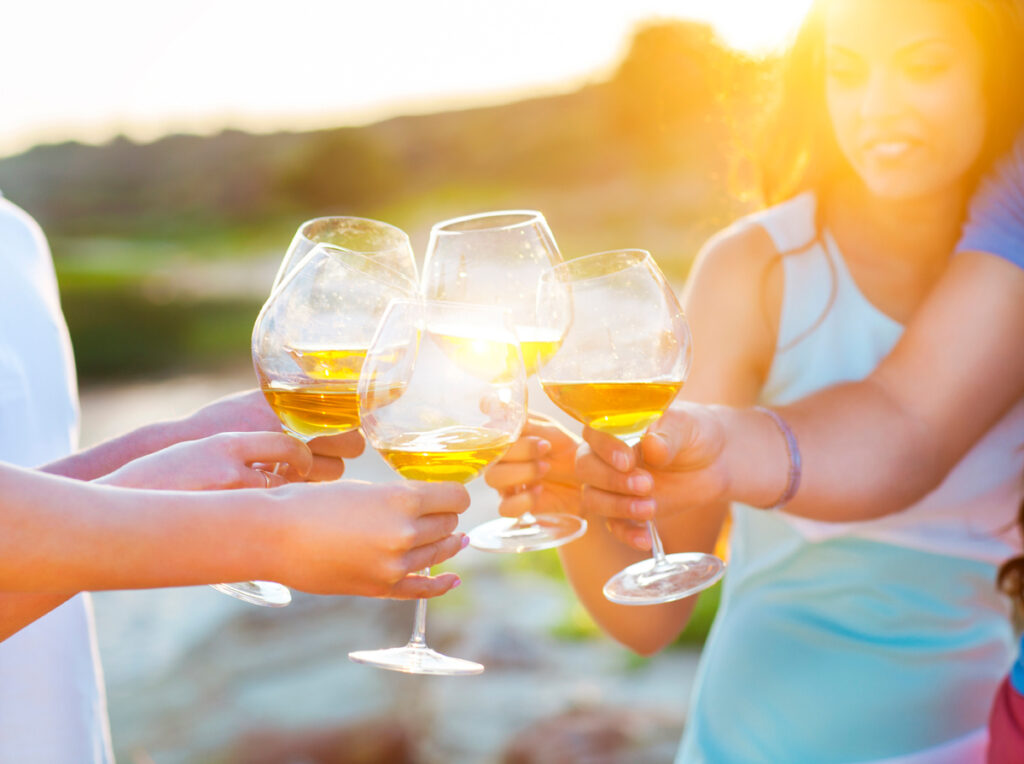 Nick Garcia, founder of the newly opened Vinya Wine & Market, chose Key Biscayne as the company's first location for its global flair. "The island's cultural diversity lends itself well to our brand promise of bringing in the best wines and spirits from around the world," he says. In addition to offering thousands of bottles of curated wine (and the food is really good too!), they want to enhance South Florida living with one-of-a-kind catered events, wine tastings and dining experiences on-site and at private venues throughout Miami, distinguished by culinary excellence and exceptional hospitality.
On the style front, the recently opened Wish Fine Jewelry chose Key Biscayne because the owners Mia Lage and Michelle Moreira wanted to start their business among friends and neighbors. "Since Key Biscayne maintains a small-town feel, it was the perfect place to start a business via word of mouth," they say. "After a few years of hard work, we started to grow and felt it was time to launch our own showroom. Being here definitely makes us feel the tranquility of being surrounded by water, and far away from the buzzing noise of Miami. Key Biscayne is made for those who want to be part of an environmentally conscious and supremely serene community."
The Key is also on the frontlines of combatting and mitigating environmental changes, making it a leader on a global scale for dealing with hazards by implementing new, improved and innovative methods, reports Rumya Sundaram, Operations Manager & Director of Environmental Science for the Key Biscayne Community Foundation. All this while adding new programs, shops, and other forms of entertainment and lifestyle perks. "Key Biscayne continues to move forward, while also remembering its heritage and remaining an island paradise," she says.
The Key is coming full circle in another way as well. "We have recently noticed another cultural shift on the island with the arrival of people from all over North Americans, including New York, New England and California, who have finally discovered the paradise they have in their own country," says Cavit. Mayor Davey reports that it all started during the pandemic, when the island saw an influx of people from northern states who realized they could work remotely just as well on our beaches as in a winter clime. "That trend is expected to continue," he says.
Over at Historic Virginia Key Beach Park, another tale of diversity and civil rights has unfolded over the decades. "The beach was designated the "Colored Only" beach on Aug. 1, 1945 following a successful civic activism "Wade-In" at Haulover Beach in North Dade," says Executive Director Guy Forchion. "The beach was visited by nearly 100% people of color. As segregation ended and public spaces became more integrated, Historic Virginia Key Beach Park closed to the public in 1982. The re-opening in 2008 attracted all the populations of South Florida."
During the history of the park as a segregated beach, family picnics, reunions and church gatherings dominated, with sunrise services, hayrides and other community activities taking place daily. Today, many of those traditions continue, but in keeping with the times, it has expanded its offerings to include corporate gatherings, volunteer beach clean-ups, large concerts, festivals and sporting events such as fun runs, fundraising walks, carnivals, summer camps, team sports, nature trial hikes and mountain bike riding. "People come to Key Biscayne from all over the world, allowing our community to benefit from their different perspectives and experiences," says Mayor Davey. "No one has a monopoly on good ideas, and the multi-cultural nature of our residents has given us tremendous opportunities to benefit from those ideas. Our diversity is our strength."