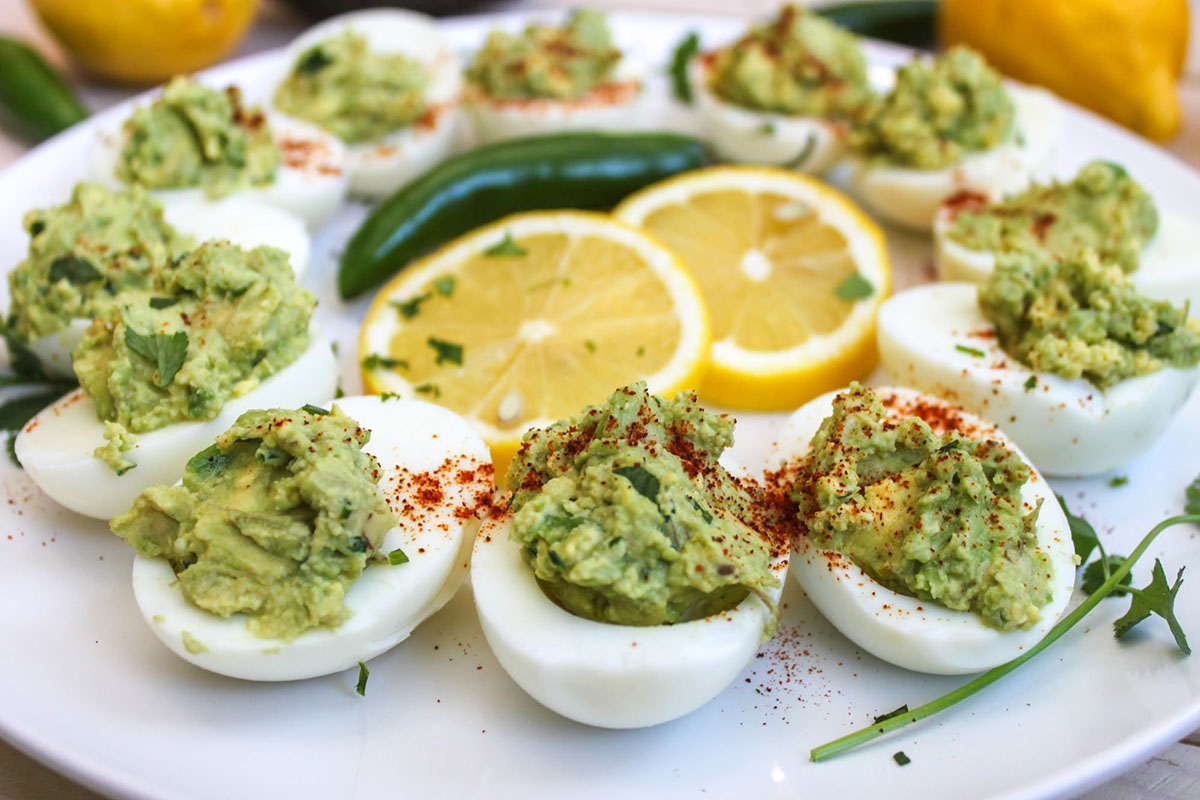 THE FOREST FEAST
By Erin Gleeson
A former food photographer inspired by the local ingredients in her new home in Northern California, Author Erin Gleeson put down her camera and started cooking. Most of the recipes inside are vegetarian and easy enough to make after a long day but impressive enough to serve at a swanky dinner party. Aesthetically, this book is picture-perfect.
Guacamole Deviled Eggs
1. Hard boil 6 eggs.
2. Remove the yolks.
3. Combine 2 of the yolks with an avocado, salt, pepper, garlic powder, mayo and spicy mustard.
4. Mash all the ingredients together and carefully spoon back into the center of the hard boiled egg.
5. Garnish with pepper flakes.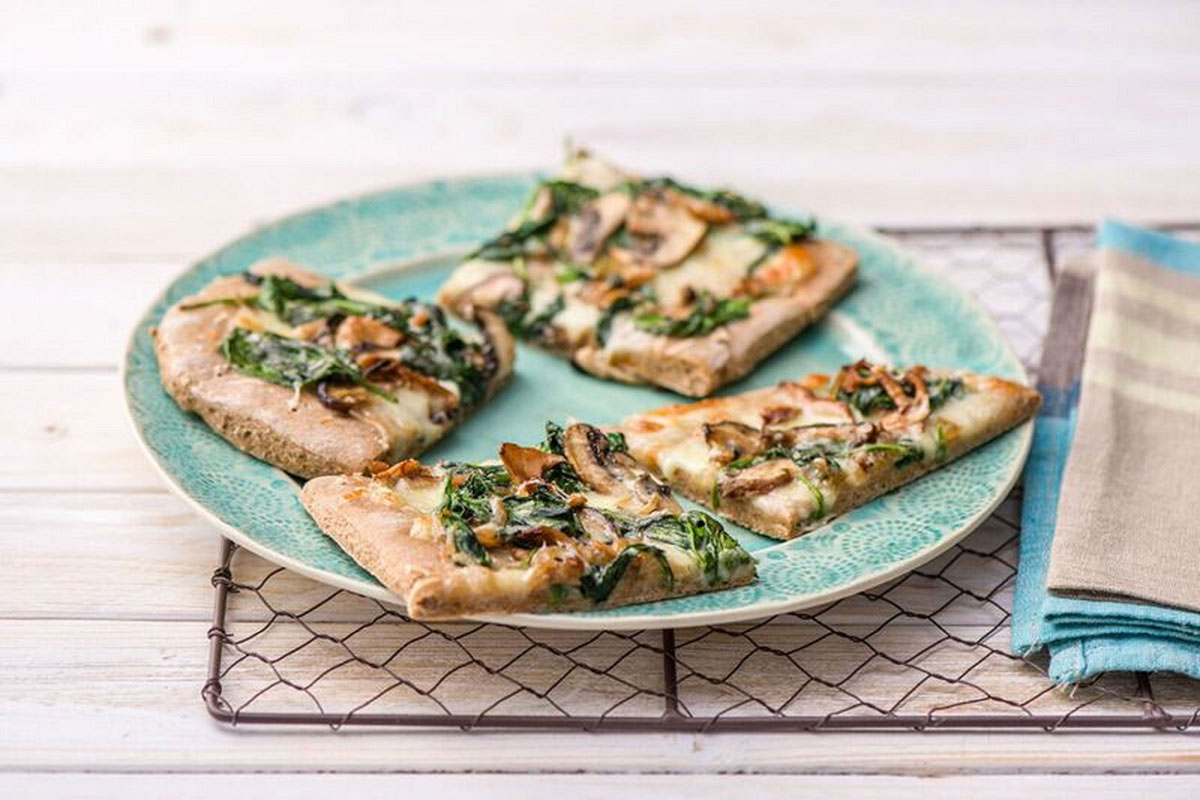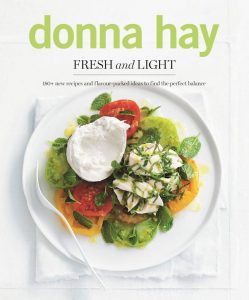 FRESH AND LIGHT
By Donna Hay
Balance. That's something we all want, especially with our food choices. Donna Hay wrote this book not as a diet book, but as a showcase of eating in a balanced way. Life isn't about denying our guilty pleasures, it's about enjoying them. The book is full of beautifully photographed and delicious recipes. Fair warning…you might need to dust off your Kitchen Aide.
Whole Wheat Crust Mushroom Pizza
1. Place flour, salt, yeast, water and oil in electric mixer fitted with dough hook.
2. Mix for 4 min on low speed.
3. Cover and allow to stand in a warm place for 20 min or until slightly risen.
4. Divide in 4 pieces, roll into a thin round and combine ricotta, salt and pepper.
5. Spread each pizza base with ricotta mixture then mushrooms and thyme leaves.
6. Bake in 400 degree oven for 14 minutes, or until the topping is golden and the crust crisp.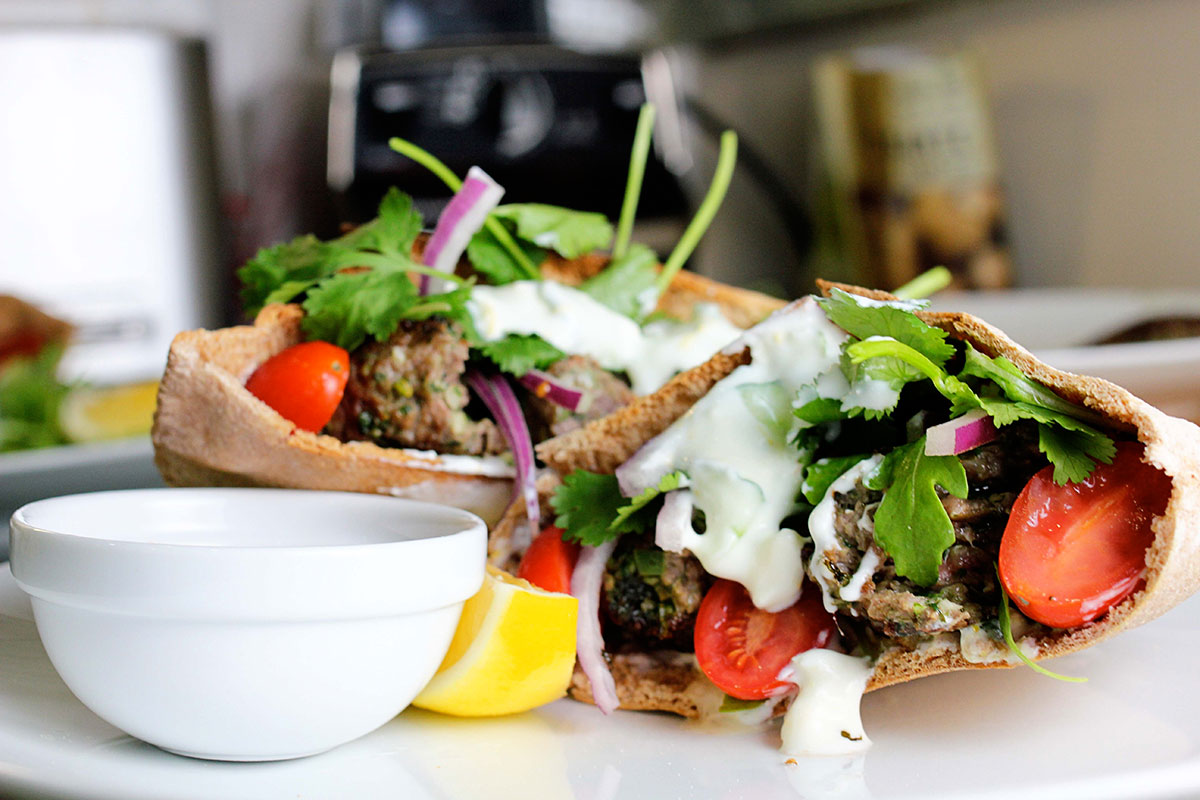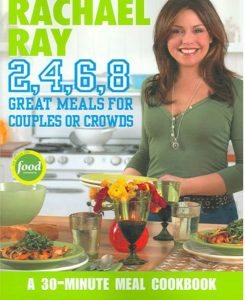 2, 4, 6, 8 GREAT MEALS
By Rachael Ray
My best friend and maid-of-honor gave us this book just before we got married. She knew I wasn't a great cook, but could follow a recipe and fair well. I'd been watching Rachael Ray's 30-Minute Meals show for a few years and had always felt like, "I can do that!". That's why this book has it all. It's a fan-favorite with easy-to- make recipes.
Patties In A Pita
1. Combine 1 lb. ground lamb (or chicken) with spices, garlic, herbs and yogurt.
2. Form 4 very thin patties, ¼ to ½ inch thick.
3. Heat 2 tbsp. of extra virgin olive oil and cook the patties until golden.
4. Dress sliced veggies and lettuce with lemon juice, extra virgin olive oil and salt.
5. Layer 2 patties and half of the veggies into a pita and serve.