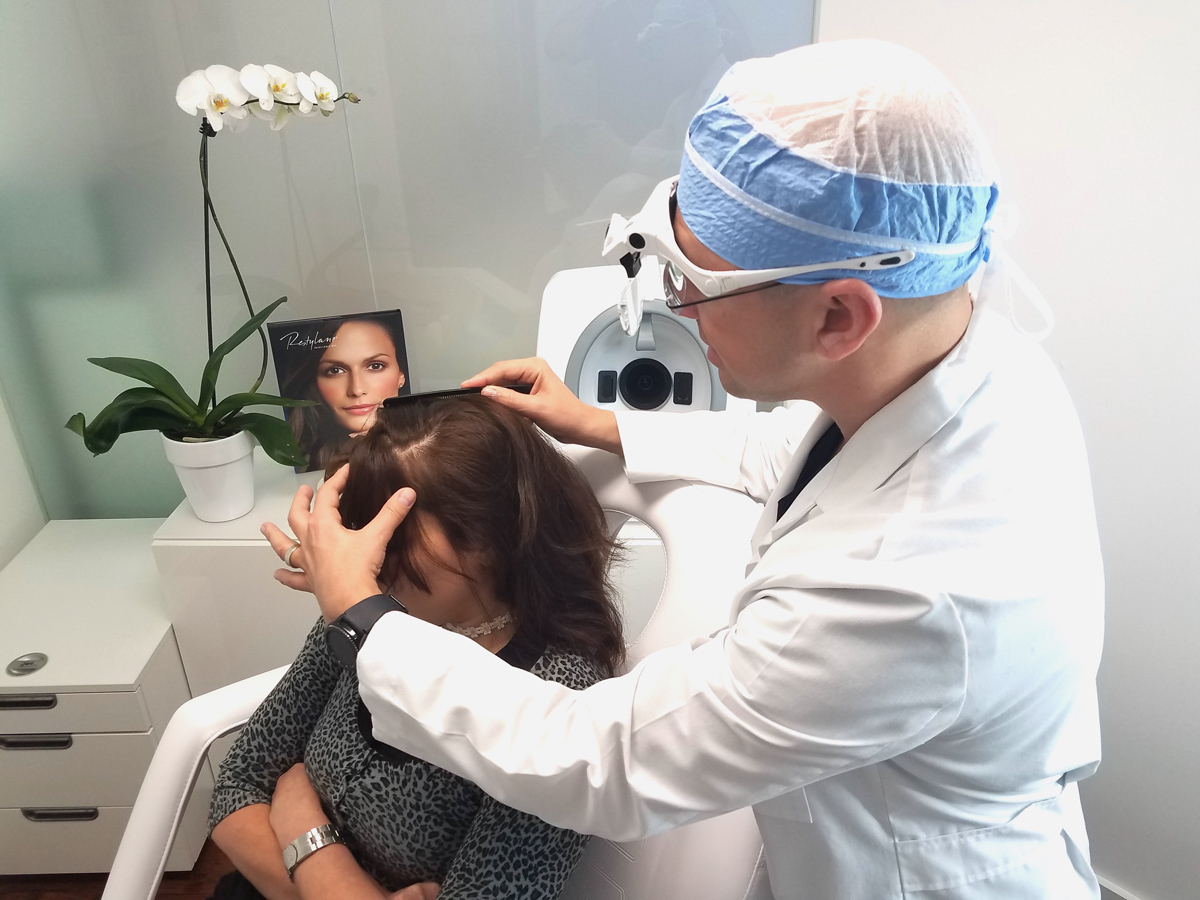 PRP Restore
The use of Platelet Rich Plasma, or PRP, is among the most popular celebrity beauty secrets. Kim Kardashian's bloody face selfie showing her experience with the "vampire facial" which uses PRP, has been seen around the world; however, an equally effective but less publicized PRP treatment is being successfully used for hair restoration in both males and females, giving hope to millions of Americans struggling with hair loss. How does it work? The secret is the use of plasma, one of the blood components that contain platelets, which are rich in growth factors that stimulate cells to function. In fact, they've been used in medicine to treat a range of health issues, including arthritis. The good news for anyone with thinning hair is that growth factors can also help stimulate the activity of the hair follicles and promote new hair growth. The use of PRP is "a great treatment option for hair loss because of its safety and there are a number of scientifically based articles showing its success in increasing hair count, hair thickness and the growth phase of the hair cycle. It has gained popularity around the world within the last few years. Anyone experiencing hair loss is essentially a good candidate for PRP treatments, but those with early hair loss tend to respond best.
The Process
As with most medical procedures, there's a careful process involved in using PRP for hair regrowth, beginning with a standard blood draw from the patient's arm. This is the first step after a person makes an appointment and comes in for a consultation.
The Centrifuge
The tube of drawn blood is put into a centrifuge, which spins the blood tube to separate out the red blood cells from the plasma. After applying local anesthesia, the plasma, rich in platelets, is then injected directly into the scalp at the level of the hair follicles.
Adding Acell
The addition of Acell, a growth factor derived from pig's bladder widely used in medicine for wound healing, gives the treatment an extra boost and improves its success rate, according to several studies.
Efficient Coverage
The process is meticulous — with injections beginning across the scalp, approximately at every half inch over the area of thinning hair. Typically, the entire procedure takes less than 30 minutes but makes a world of difference for patients who have it done.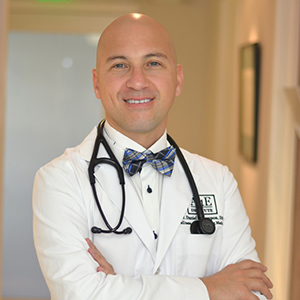 ABOUT THE AUTHOR
Dr. Daniel Campos, DNP, AGPCNP-C is a member of the American Academy of Anti-Aging Medicine and is Board Certified by the American Academy of Nurse Practitioners in the specialty of Adult-Gerontology Primary Care; www.DrDanielCampos.com.