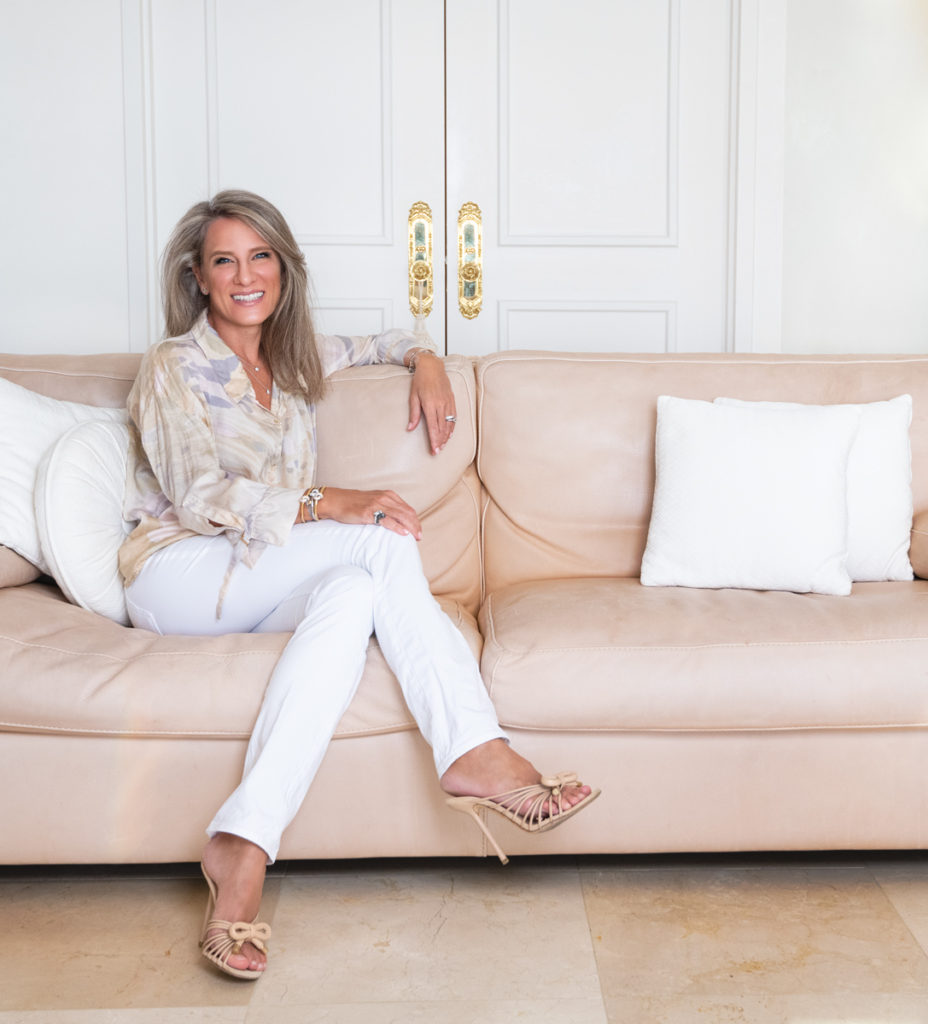 Sophisticated, timeless, and modern at the same time, Love Knots are meant to be worn from day to night and from work to play. Coralie Duchamp wants her designs to be appreciated not as just another trend, but as companions of your best memories. She likes to think of Love Knots as living heirlooms that will be passed down to children and grandchildren, holding great sentimental value. 
The story, like many great stories, started simply. In this case, many years ago when Coralie was at the supermarket. "While I was choosing my fruits, my eyes crossed those of an old lady who was on the other side choosing her fruits as well," she says. "When suddenly our eyes met, I couldn't help but give her my biggest smile; that smile came straight from my heart and was pure instinct. Her face lit up and she replied with a beautiful smile, visibly surprised, but so happy that we connected without saying a word, but just love. This is when I realized that a little gesture of a smile or kind words could make someone so happy and maybe change their day. From that day on, I included those little gestures in my daily life, and you can't imagine the love and happiness I get back every time I do so. It's very inspiring and rewarding. It's magic!"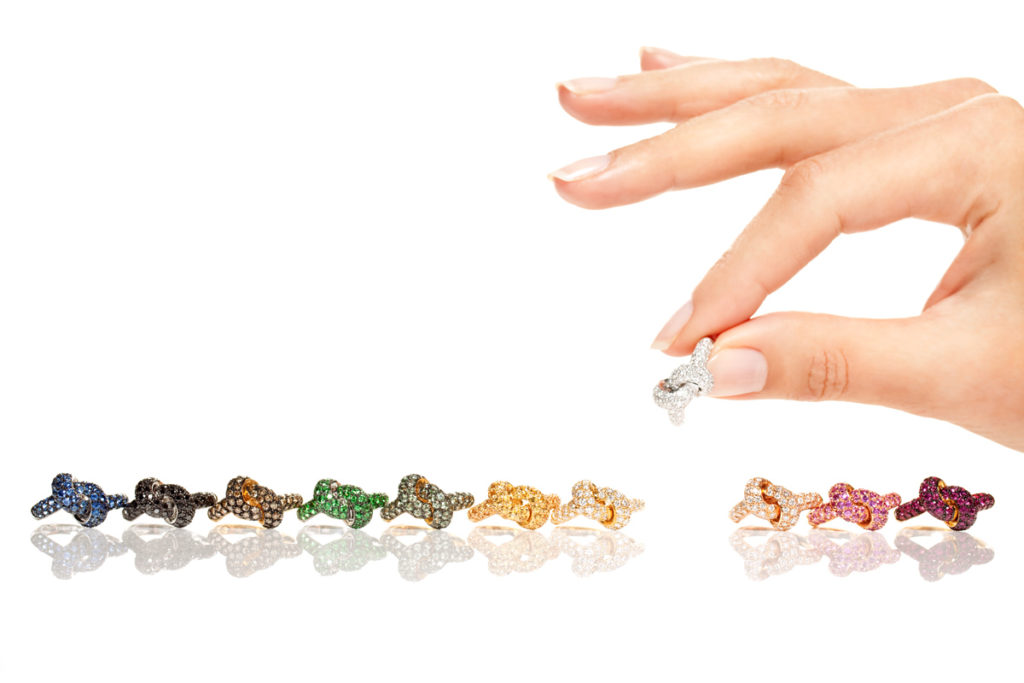 The event inspired her to dedicate the meaning of The Love Knot collection to the act of bringing joy and happiness to our everyday life. Each one of her creations represents that feeling and she wants her customers to keep that in mind when they wear Love Knots or to think about them as a meaningful gift to express their love. "Remember, we can find little 'Love Knots' every day and everywhere," she says. "They can inspire and make us happy, maybe they can even help us make others happy, too. That's the spirit of the jewelry line."
Coralie was raised in Basel, Switzerland, and lived in Rome and New York City, before settling down with her husband, Patrick Duchamp, in Key Biscayne in 1997. "The island is home and I feel privileged to live in this beautiful place surrounded by such an amazing community every day," she says. "Each time I drive home over the Rickenbacker, a sense of warmness envelops me and I feel this overwhelming sense of home."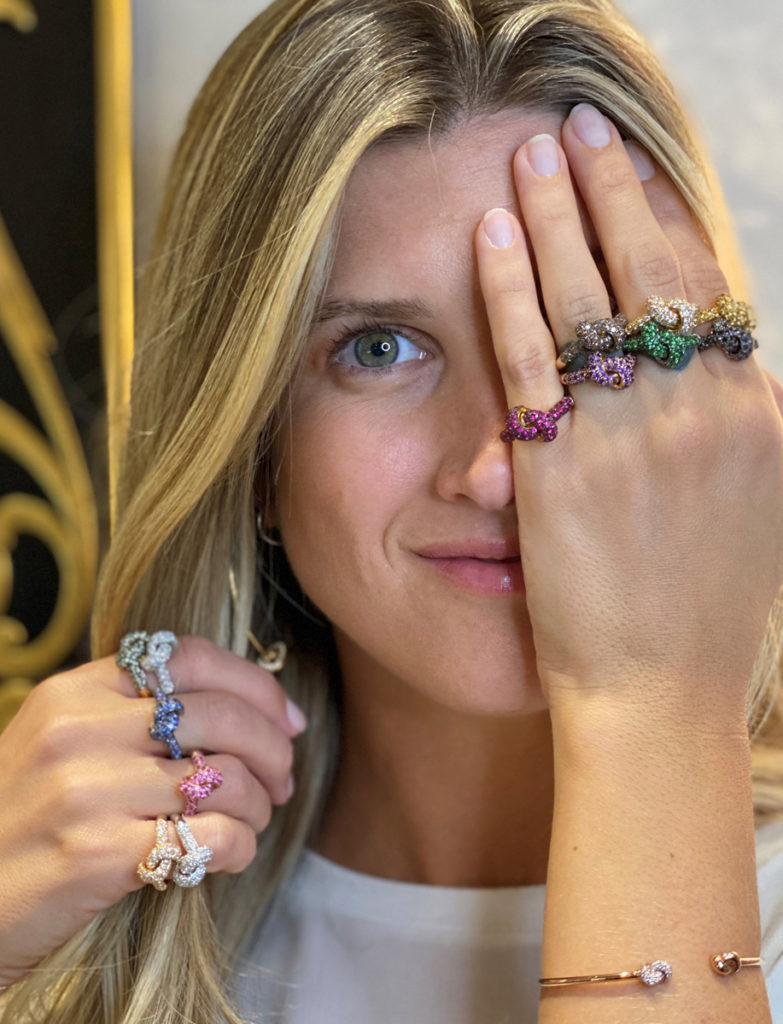 Coralie is the first designer who put together a comprehensive line on the theme of the Love Knot. Her reputation for high-quality manufacturing and competitive pricing has allowed the collection to grow into a vast selection of 18k gold rings, earrings, bracelets pendants and accessories. All are available in 11 wonderful colors in sapphires or diamonds. You can combine them with your everyday jewelry or stack the rings together in your favorite color scheme — the sky's the limit.
Besides her Love Knot line, Coralie passionately designs for her signature jewelry store Duchamp Jewelers in the lobby of The Ritz-Carlton South Beach. In collaboration with her husband, they have been offering one-of-a-kind and high-end pieces to their loyal clientele for over 20 years, welcoming locals and visitors personally and giving special services if a client wants to see or try on a piece at home or at the office. "Personal accommodations are what we love the most about what we do; I don't call it work, I call it an effortless dedication," she says. As such, their service is very personal, even when they sell online. Every time a new client buys a piece, they establish a bond that lasts forever. They cherish that relationship and nurture it by getting to know in depth each clients' particular tastes, needs and wishes.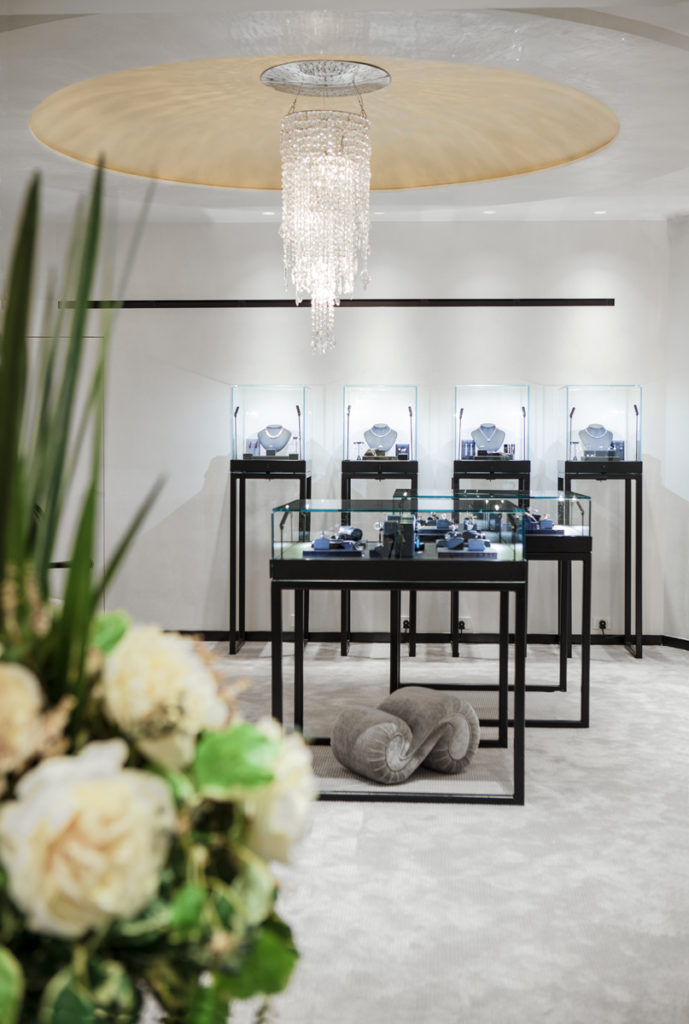 Currently, The Love Knot collection has a corner section at Duchamp Jewelers, and the line is getting ready to be available in select stores after Coralie finally gave in after multiple requests from jewelry stores who want to carry the line. "The holidays are right around the corner and if you want to learn more about our collection, you can visit us at our beautiful store in the lobby of the Ritz-Carlton South Beach, or simply shop online on our website," she says. "We still love to cater to our neighbors here in Key Biscayne, so if you prefer, you can contact us directly and we will arrange to meet and show you the pieces you're interested in!"
The Love Knots are a living inspiration: If you have the chance to make someone happy or just want to make them smile, do it without hesitation. Just a little gesture can change someone's day. It's up to all of us to spread the love; 305.987.2373; TheLoveKnot.com.