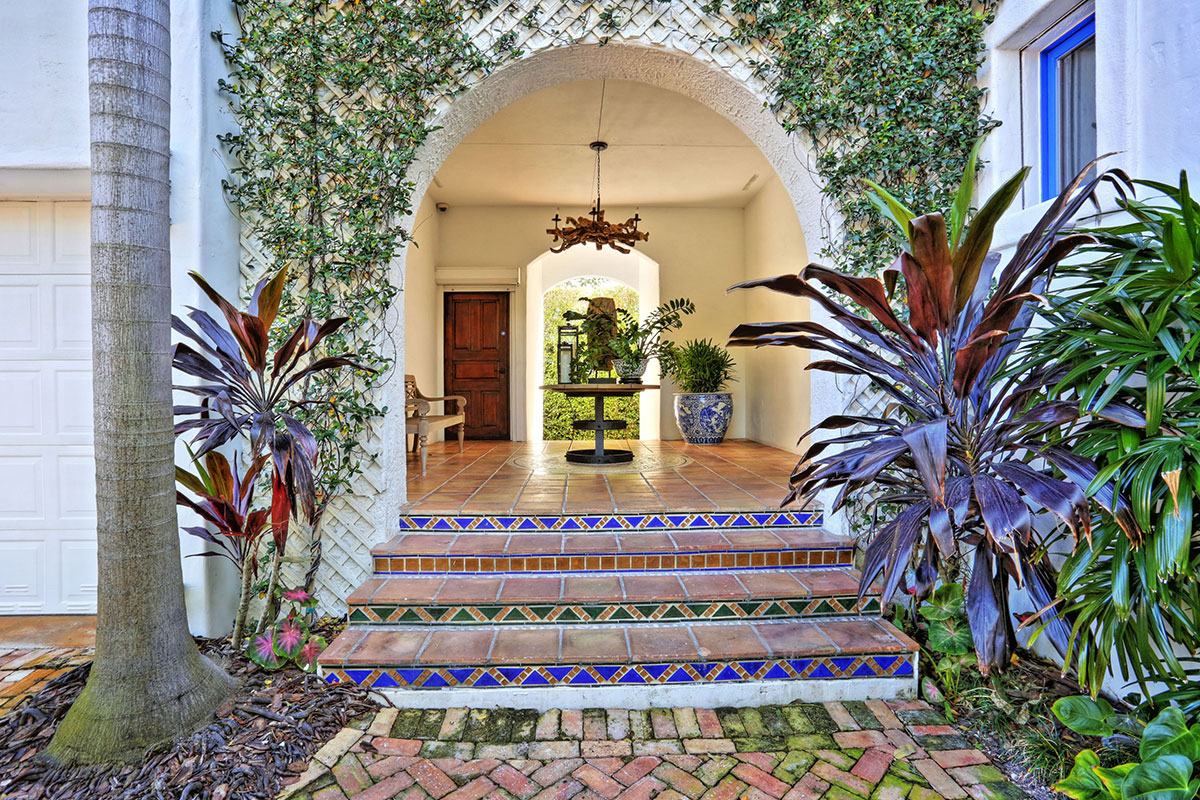 This gorgeous home features many unique details such as a welcoming entrance nook, lush tropical landscaping and exotic plants. It also includes a home office, complete gym and 3rd floor lounge/bar with a professional-quality movie projector.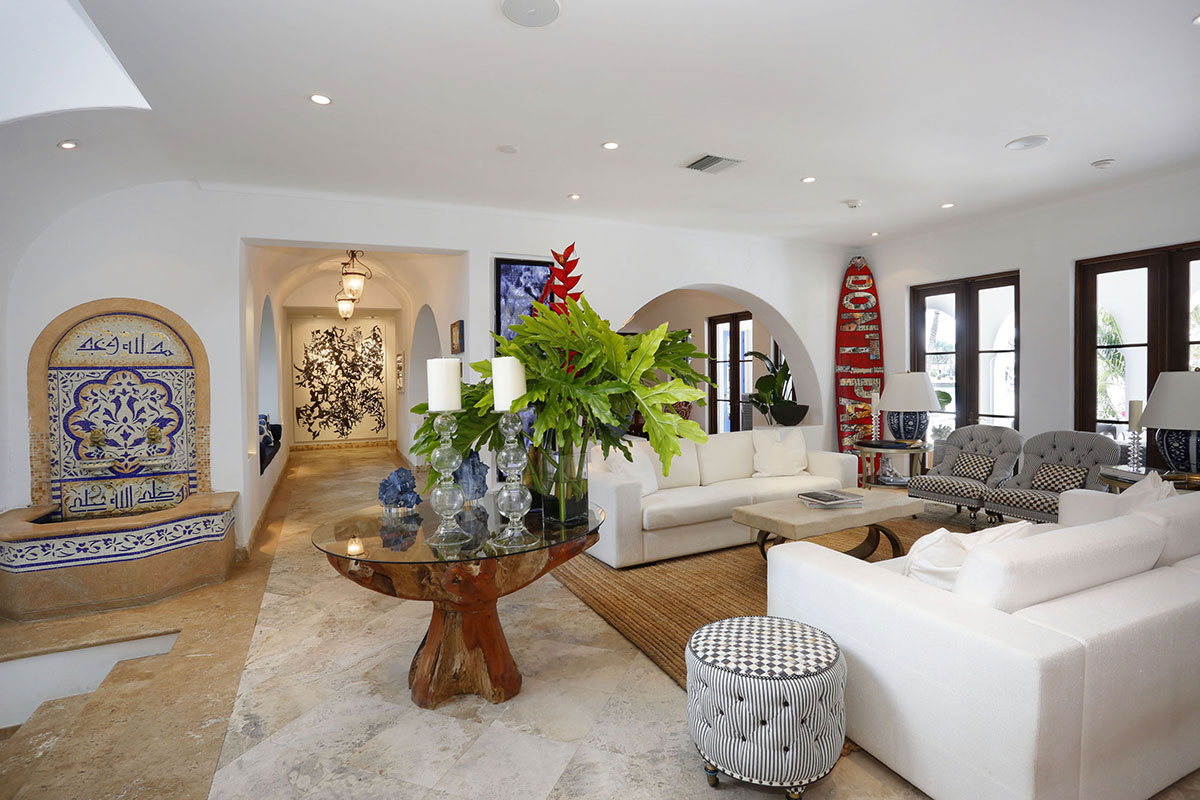 The first impression as you walk in past the grand foyer and curving staircase is the spacious and illuminated living room. It is at once cozy, inviting and elegant. Here, you can appreciate the sparkling water views as you entertain.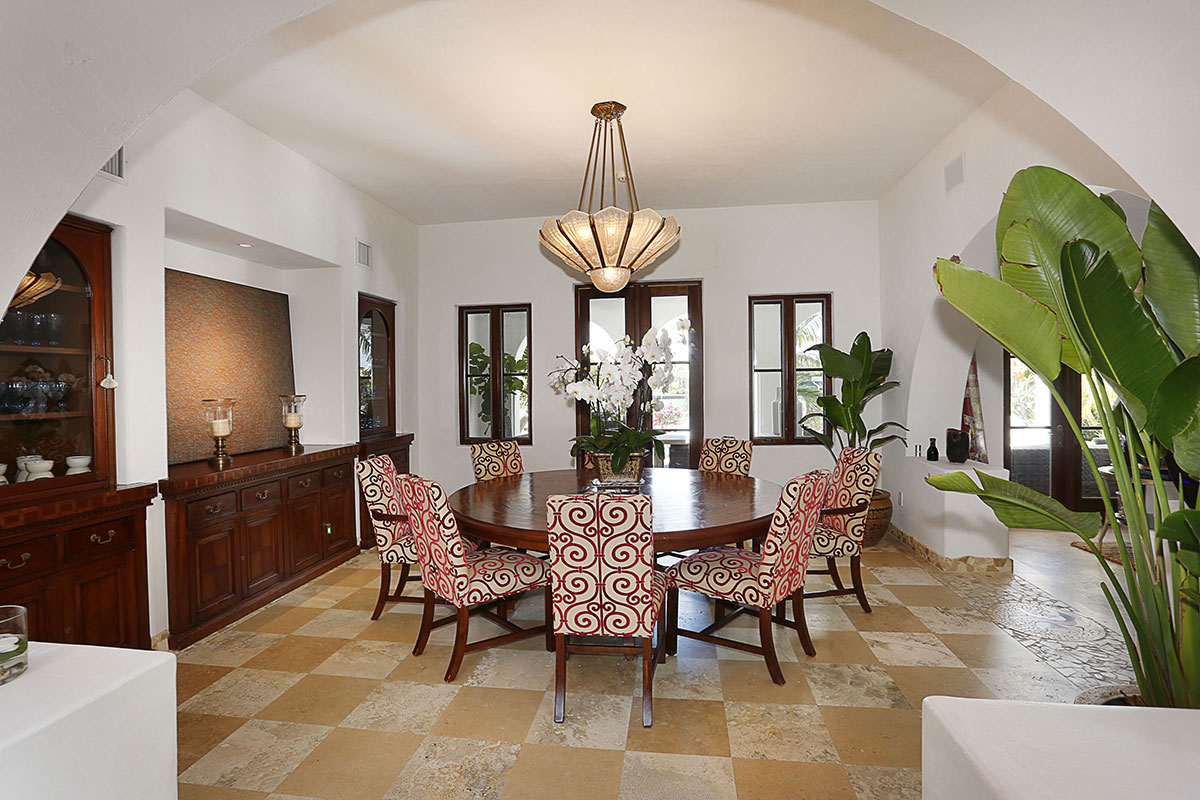 The dining room features custom mosaic floors and woodwork. It is spacious enough for formal entertaining at its best!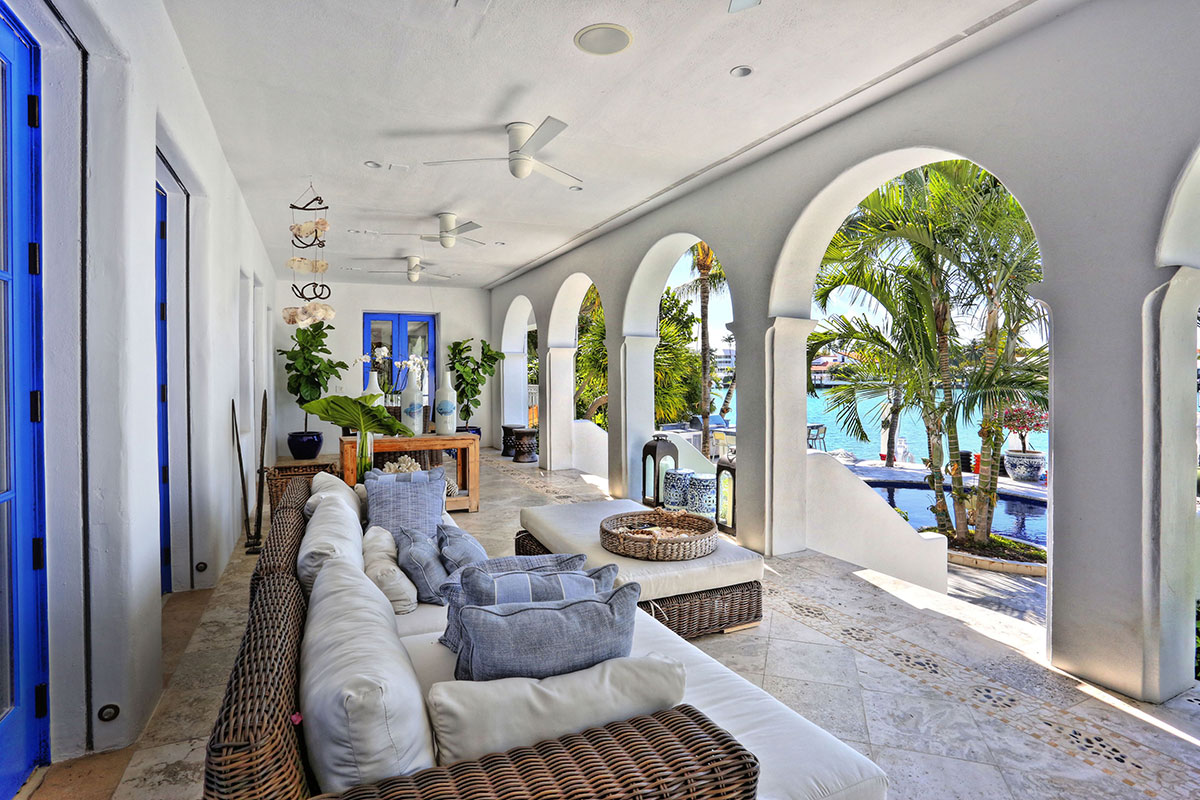 Sip tropical drinks and enjoy the views from this spacious and architecturally beautiful terrace, perfect for entertaining and lounging.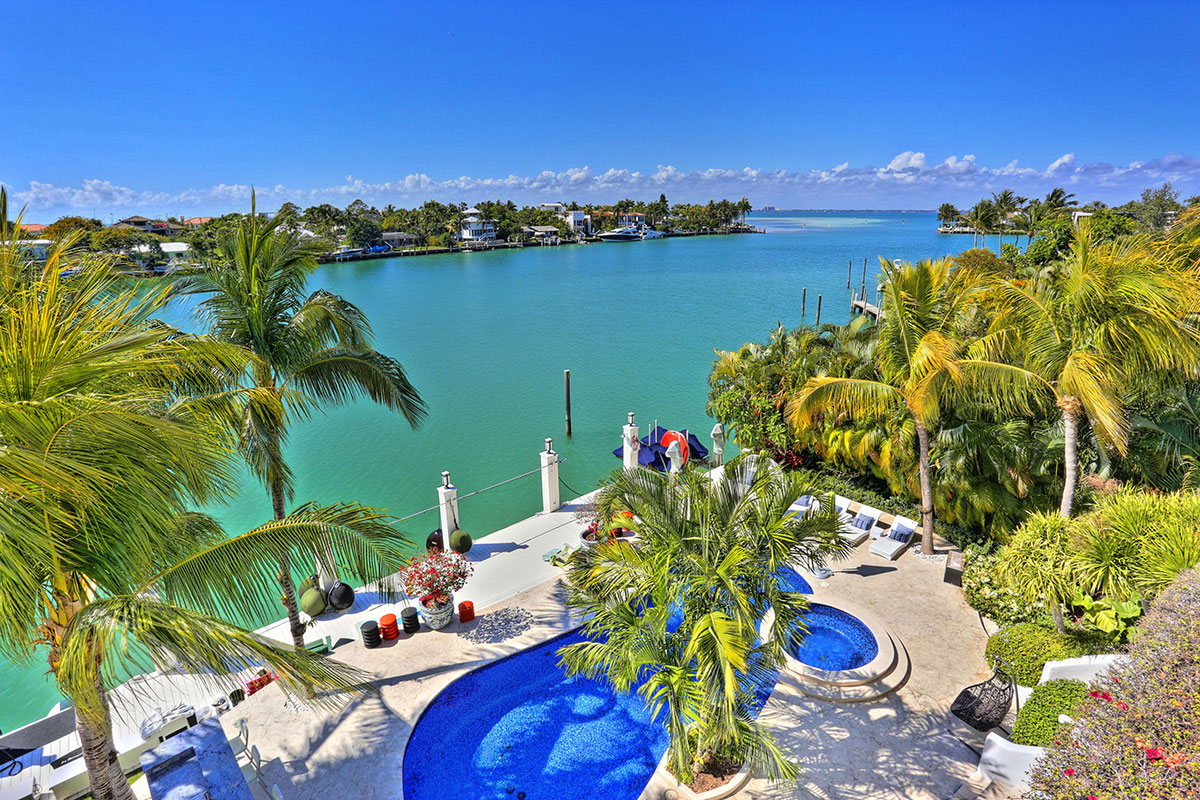 The glass-tiled pool and hot tub offer a feeling of being on a perpetual vacation. Every feature of this home is about relaxation and enjoyment. The pool area also features a professional-grade grill and outdoor kitchen.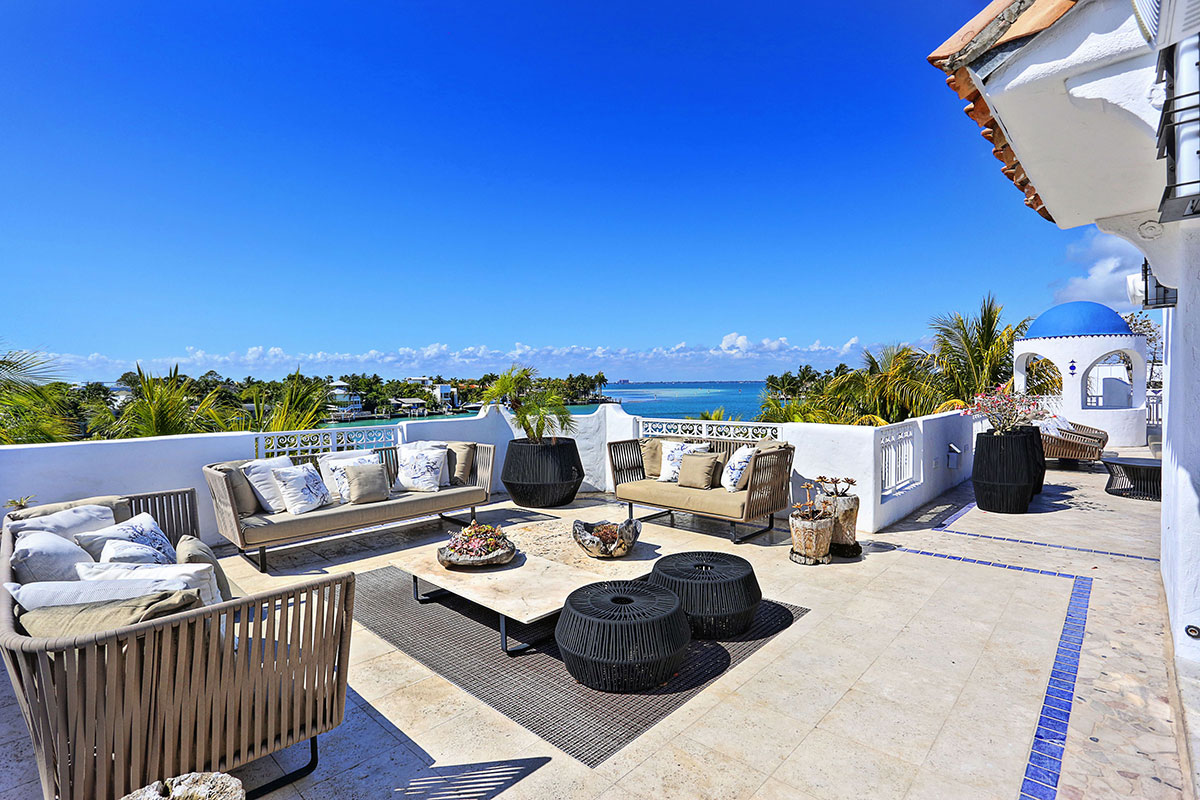 The 3rd Floor rooftop area is the ultimate space for entertaining. Step out from the bar/lounge area to this amazing outdoor space and enjoy the ocean breezes and view. It's also the perfect spot for getting away from it all and having a private space for sunning or relaxing.