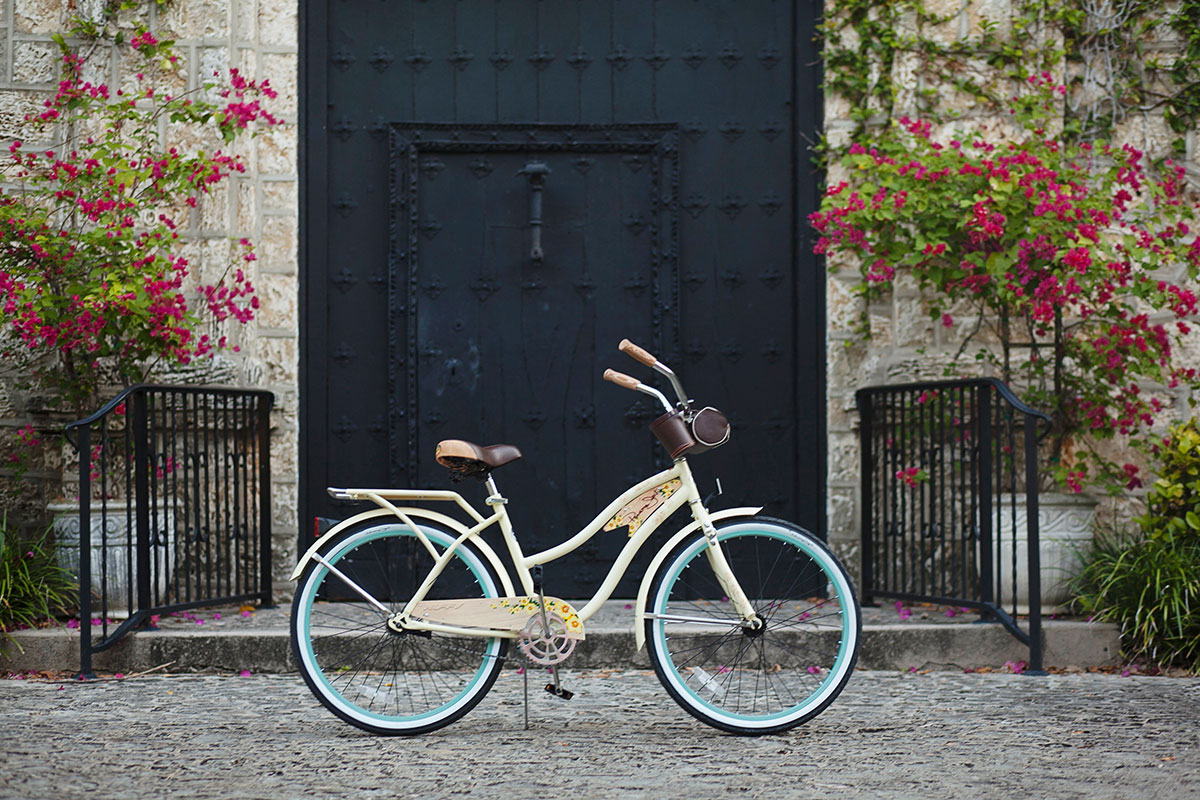 Dombe Cycling Culture
Offering a unique array of moral, modish cycling accessories, Dombe is a cycling hub seeking to support and create a community via the mediums of fashion, friendship and world-class cafecito. With an eye-catching selection of bib shorts, water bottles, athletic socks and jerseys from both global and local brands, this shop has already become synonymous with everything cool and two-wheeled in The Magic City. Come for the casquettes, stay for the craft coffee and artisanal protein bars; 3444 Main Hwy.; Dombe.cc.
Flying Lizard Boutique
Created by father-daughter entrepreneurial team Gregg & Jessica Lurie, Flying Lizard Boutique specializes in fashion-forward athleisure wear perfect for nights spent curling, clubbing or anywhere in between. Conscious that the modern internet-saturated shopper wants, above all, options, this chic shop is intent on carrying an incredibly diverse selection to make sure every customer can find something they love. Not sure just what tight, bright accessory to add to your outfit? Their blog offers helpful hints; 3162 Commodore Plz, Ste. 1-F2; FlyingLizardBoutique.com.
TKS Coconut Grove
Hungry for aquatic adventures this Boat Show season? The new TKS Coconut Grove location carries everything you need for every conceivable category of watersport. From kiting to kayaking to surfing, TKS's knowledgeable staff makes sure every level of marine athlete can find the gear and expert instruction necessary to get wet and (reasonably) wild. More of a landlubber than a beach bum? Don't worry, TKS also carries a stylish selection of longboards for the more conservative sidewalk surfer; 2990 McFarlane Rd.; TKSMiami.com.
CraveClean Protein Bakery
Famished after a fitness-focused shopping spree? Then fuel up at health-conscious CraveClean Protein Bakery. Operating on the notion that "If you don't recognize an ingredient, your body won't either" this protein-focused panaderia has a stunning selection of nutritionally dense sweets that can be enjoyed guiltlessly. From their Cin No'Mo Roll to their Oh My Quad! Cupcake, you'll be hard-pressed to find an option that doesn't satisfy on all levels. Remember, CraveClean, is not just a bakery, it's a lifestyle. 3020 Grand Ave.; CraveCleanMiami.com.