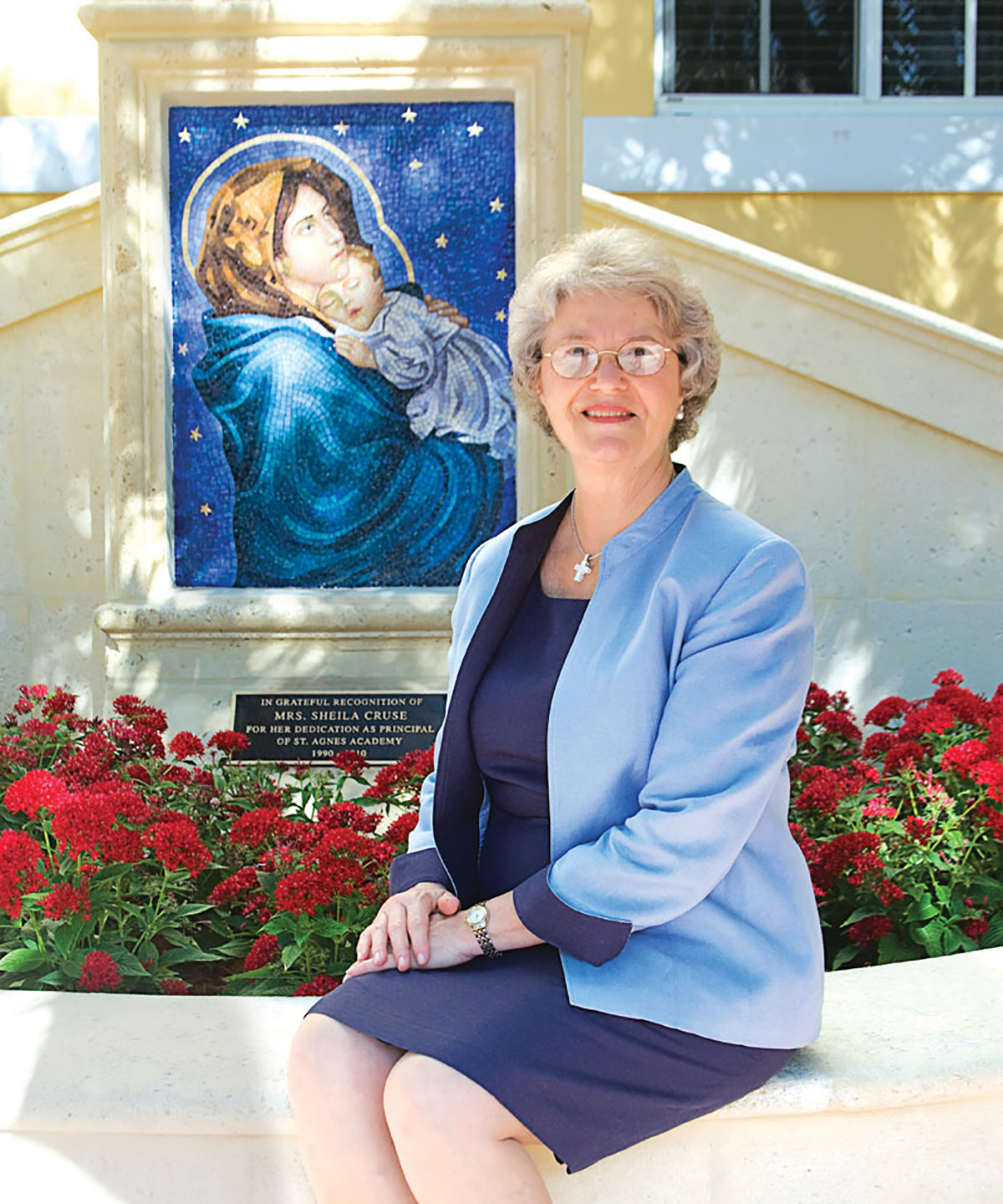 What was your mission at St. Agnes?
"My primary goal was to create a school with a learning climate that I would want for my own children. Children learn best when there is a wellspring of love, where it is peaceful; they cannot thrive in an atmosphere charged with negativity. I have been blessed with teachers who embrace my philosophy: solid, faith-filled people who love children and love teaching. I remind them often that every child in their classroom is somebody's baby, and they must treat every child as they want their kids to be treated by a teacher. I know that goal has been met!"
Describe your leadership style.
"I discovered quite by accident the importance of knowing each person's story. I began to share mine in the monthly letter, "From the Principal's Desk." That opened the door for parents, teachers and even the children, to tell me theirs. We all began to trust each other more, we came to a better understanding of one another, and that made the leadership piece much less difficult and much more satisfying."
How are you a role model for the students at St. Agnes?
"I have tried to model in word and in deed the basic tenet of our faith: To love one another, to treat others the way we want to be treated. I smile, laugh and hug. The children see me every day, and know me to be happy, patient, kind and loving. I want them to learn that our school motto of JOY (Jesus first, Others second, Yourself last) is the key to being a true disciple of Christ."
What do you want to see when it comes to St. Agnes' future?
"First, I want it to feel like it does now; a calm, peaceful environment where you hear laughter and singing and happy children sounds. I want it to have a welcoming family feeling, where everyone belongs. With that in place, I want it to embrace the initiatives that will ensure an excellent academic preparation for high school, to continue to fine-tune each year while keeping pace with other excellent schools in the area. I have no doubt the new administration will do just that!"
To nominate someone you feel deserves to be featured as a HERO on this page, please email a photo, short bio and contact information to Editor@KeyBiscayneMag.com.