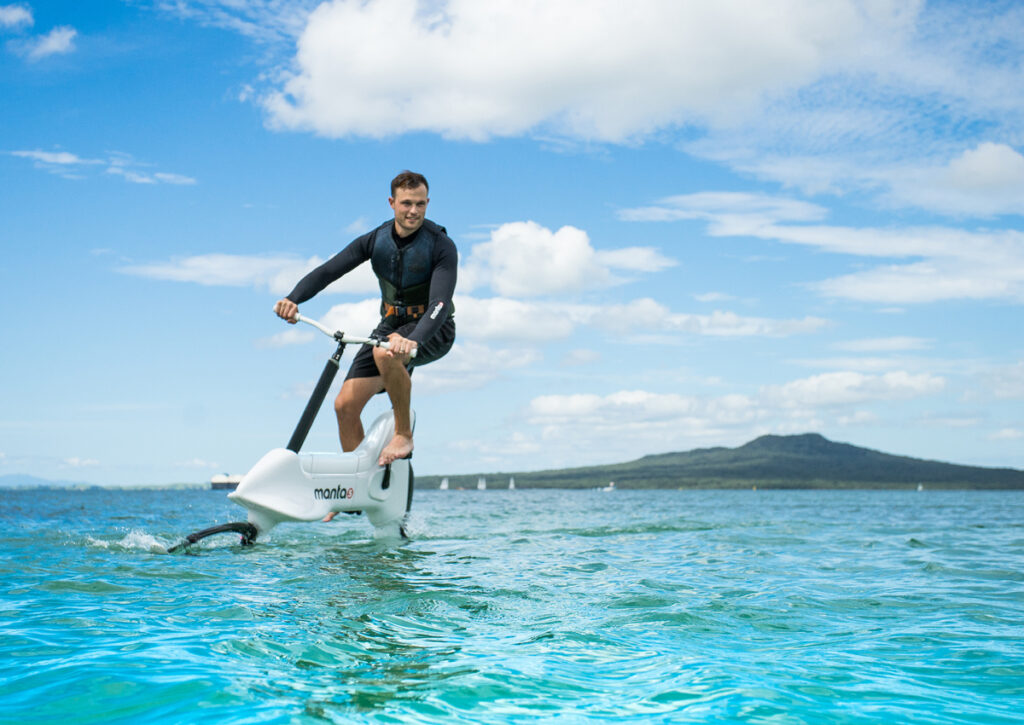 Floating Workout
Experience proves that you're much more likely to exercise if it's fun, and not much could be more enjoyable than taking the Manta5 Hydrofoiler XE-1 out for a ride around Biscayne Bay. Using hydrofoil technology similar to that used on America's Cup racing sailboats, the Manta provides the sensation of flying just above the water's surface, rising up at speeds of just 6 mph. Power is provided by the rider pedaling, along with a battery-powered motor that provides up to 4 hours of ride time. Combining pedal and battery power, riders can enjoy a top speed of 13 mph. Weighing a mere 68 pounds, the Manta is easy to transport. If you're daring, you can even surf with it; Manta5.com.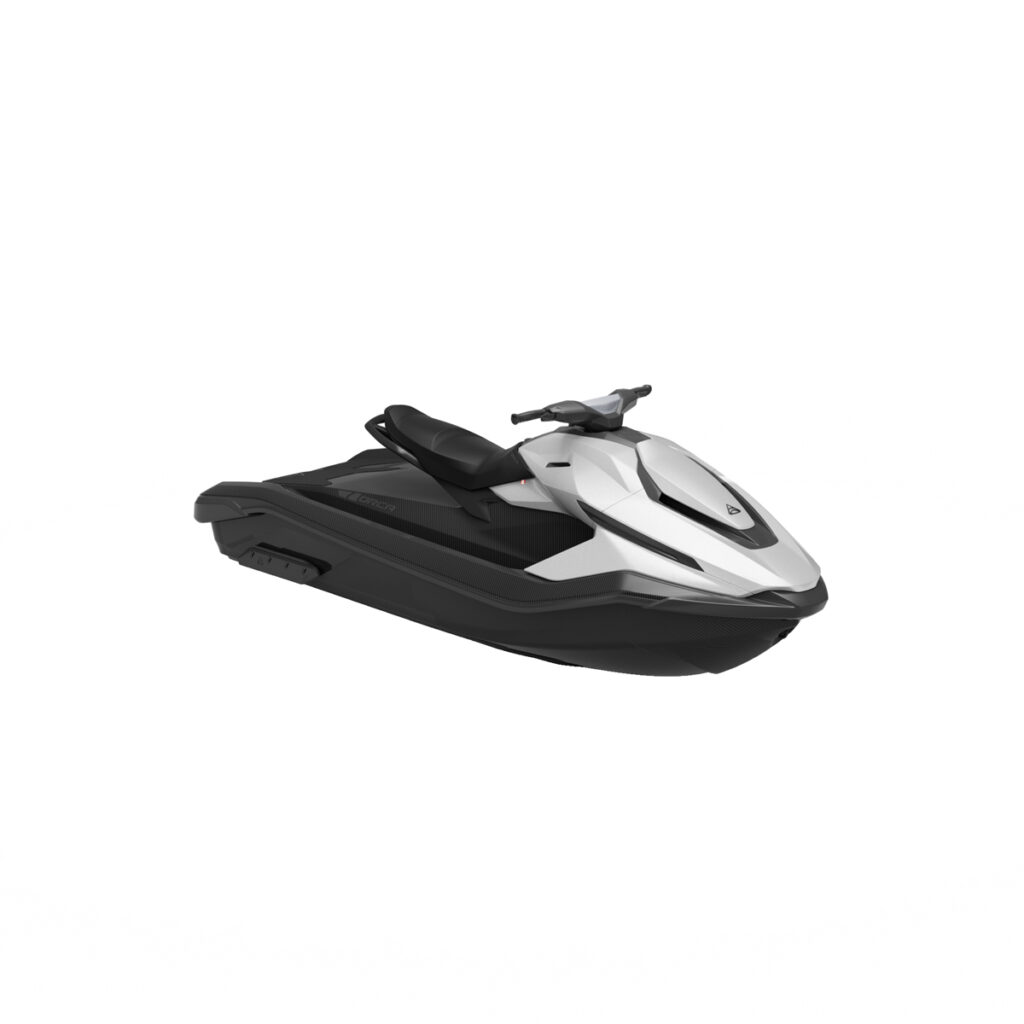 High Voltage
With more electric vehicles on our roads every day, it's no surprise they are now being joined by electric watercraft on the ocean and bays. At first glance, the Taiga Motors Orca appears to be just another personal watercraft. But when you realize it isn't making any noise as it scoots across the water at speeds up to 55 mph, the realization it's powered by batteries sinks in. Designed to carry two riders, the vessel is constructed of durable composite materials and equipped with a GPS to provide speed and navigation information, plus a watertight storage compartment to carry safety and personal items. Each charge provides a range of about 30 miles…a full charge requires just 3.5 hours; TaigaMotors.com.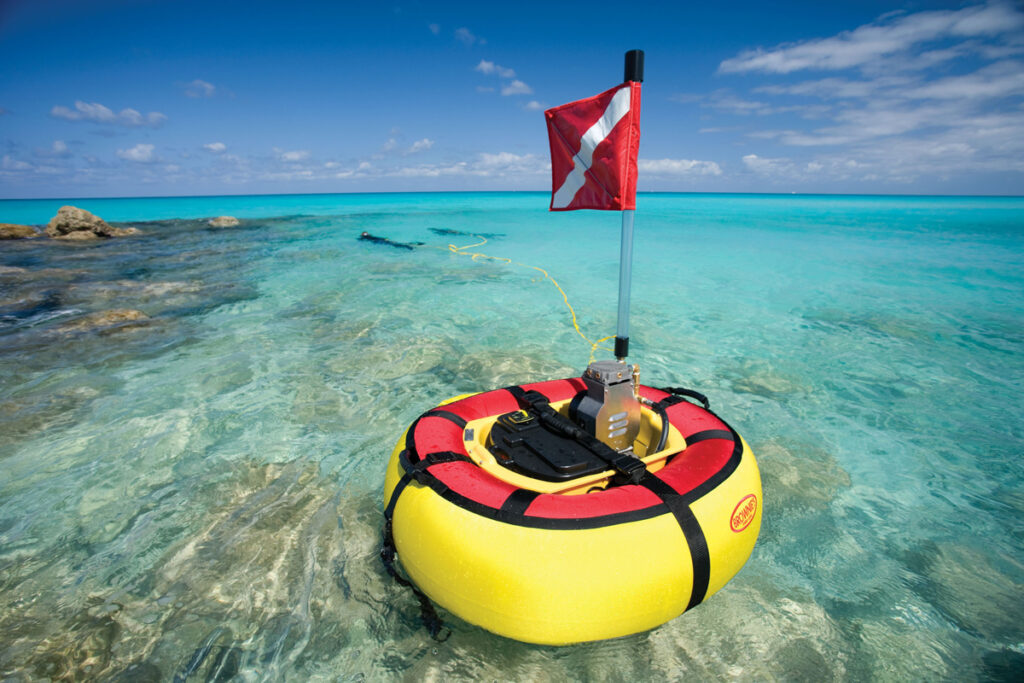 Dive Deep!
Scuba diving is fun, but lugging heavy tanks is not, which is why the Brownie Third Lung is a better way to play beneath the waves. This iconic system allows the freedom of diving, unencumbered by air tanks or having to keep track of time to preclude running out of air. An air compressor powered by an ultra-reliable small gas engine is housed in a floating ring that follows you as you explore the depths. The system is capable of providing up to 3 hours of dive time for up to 4 divers going as deep as 65 feet. Weighing in at about 65 pounds, a Third Lung can be easily transported to and from the water, even in a small car; BrownieDive.com.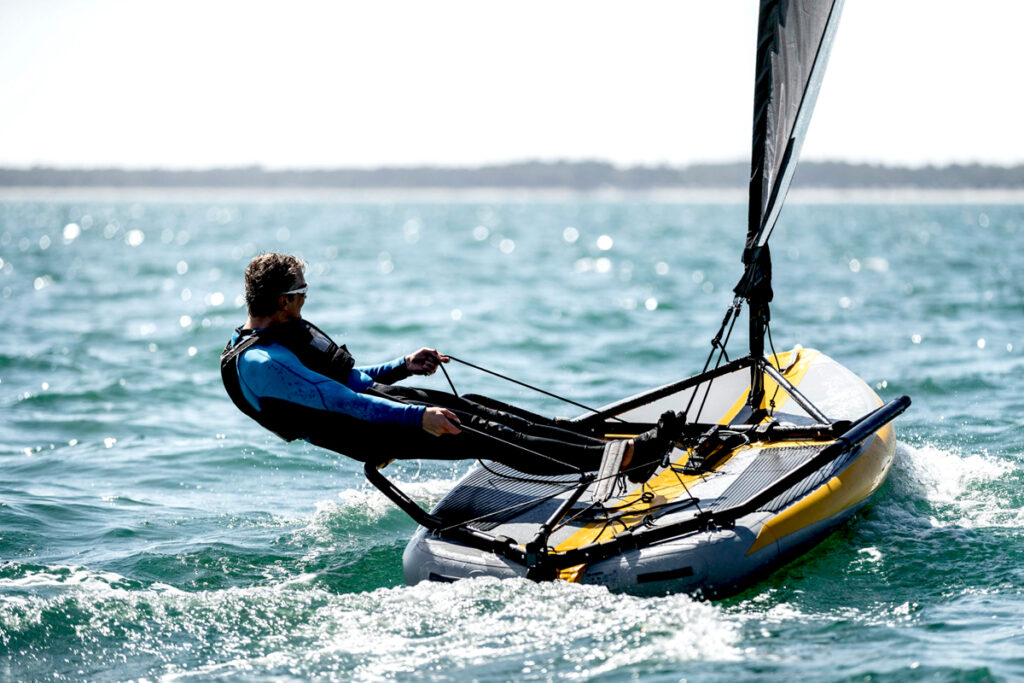 Breeze Riding
Sailboats provide an exhilarating way to travel, zipping across the water and leaving no sound in their wake except for the lapping against the hull. The downside to a traditional sailboat is that even a small one is heavy and not all that easy to store. A notable exception is the Tiwal. The inflatable hull allows it to be transported in two 62-pound bags and assembled in 20 minutes. A smidge over 10 feet long with a 56 sq. ft. sail, it's lively on the water, and easy to operate even for beginners, although experienced sailors will be impressed by its handling in stout winds. The traditional design allows it to be single-handed or sailed by two. After a day on the water, all you have to do is deflate it, take apart the 5-piece mast, tuck it into its bags and store it in the garage until next time; Tiwal.com.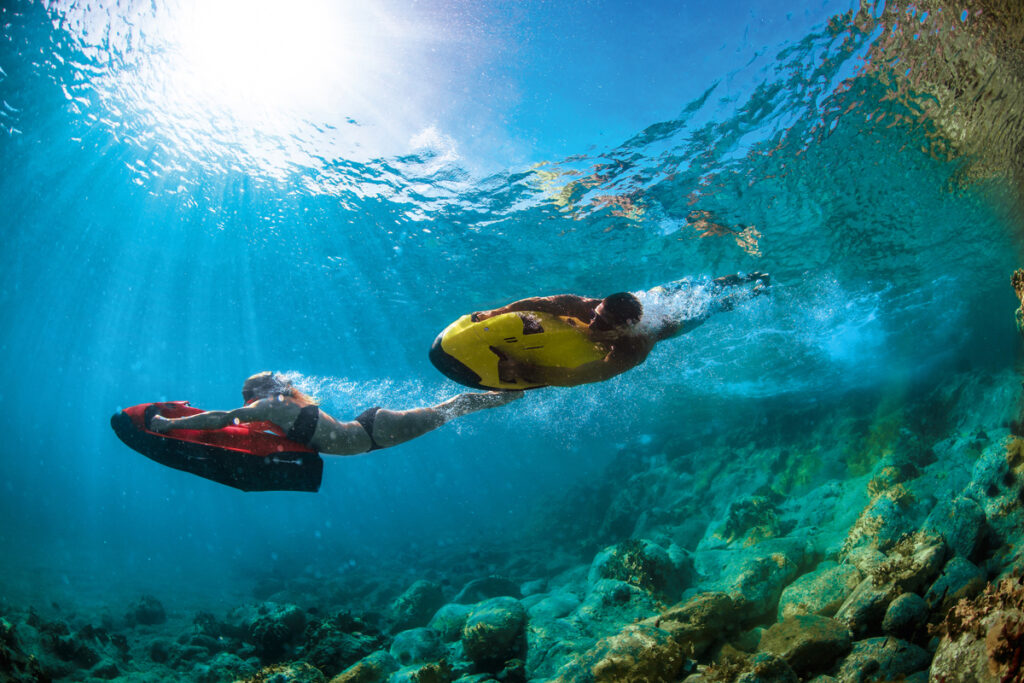 Sub Commander
The SeaBob is a fun and exciting way to zip around on the surface of the water, letting its electric motor pull you along at speeds of up to 13.5 mph. The unique design also allows it to operate submerged, while you swim like a fish up to 8 feet deep, seeing more of the world beneath the waves than you could just by snorkeling. The fully-enclosed battery provides run times of up to 70 minutes. The buoyant design means it stays on the surface until you point it down, and will automatically return to the surface after diving. Weighing just under 75 pounds, it's easy to transport in an SUV or on a boat; SeaBob.com.