Habitat Group's story is similar to that of the typical American Dream. An immigrant who arrived in a new country with the vision of creating his own company started off with only a small project, then a small building. He then realized that it was possible to continue growing while being able to generate new employment opportunities. "Having started with only very elementary foundations, I created a work team and expanded my property portfolio," says Habitat Group President Santiago Vanegas. "Habitat Group survived the economical crisis of 2006 which was one of the most significant crises in the world's economy. We not only survived, but the company came out strengthened and with the expertise needed to continue thriving in the market."
Vanegas and his team like nothing better than to transform a property from "nothingness into a productive real estate gem." They purchased the Historic Miami River Hotel when it appeared to be stuck in time, restored it and joined it with an additional property. A few months later, it had a high occupancy rate for its 75 rooms and a high ranking in its sector. Since then, it has increased the value of the area and has become one of the most important properties in their portfolio. Similarly, they transformed a condo building into a condo hotel in 2007. In doing so, they managed to save the property as well as the deposits of its initial buyers and the capital of its investors. Today, it too is a highly valued and profitable property.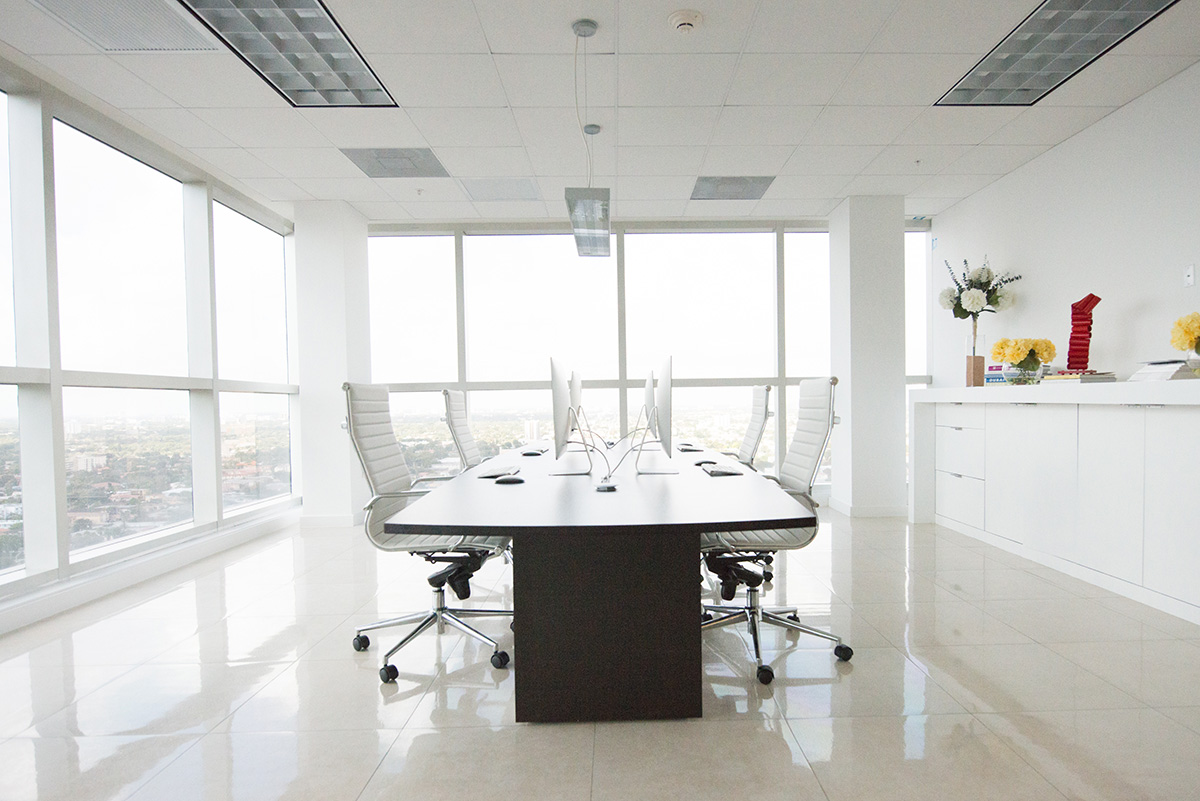 "Our projects are special and elaborate with superior quality, seeking to go above standard value," he says. "We contribute in urban development, always seeking to strengthen and respect the cultural roots of each area." Perfect examples of this are The Havanna Club Hotel and the Historic Miami River Hotel restorations, which have been made in Little Havana. "We also plan projects with the district, which seek overall improvement of the localities and in turn increase property taxes for the city's revenue that benefits the same communities."
Habitat Group divides the style and design of its activities in two parts. One part is the 5 principal services they offer: development services, capital investments, realty, property management and hotel operations of personal projects and of third parties. The other part is the types of projects they carry out, such as boutique apartment hotels, modern technological concept offices and great valorization buildings. The company's principal idea is to unite all of the areas of investment, such as its processes and development, under the same roof. They are a small-medium sized company with flexibility in the market, as opposed to large companies that have a more rigid structure. "We have the ability of migrating between different products that real estate has to offer," he explains. "We can step from new construction to hotel operations, to property management, and commercial properties, among others, while offering horizontal and vertical movements in the market, which are not easily carried out by other companies. In doing so, we offer our expertise and experience in the diverse segments of real estate, accompanied by the varied services that may be needed in each operation."
To date, the company has an outstanding 15-year track record of more than a dozen successful transactions, giving individuals the confidence to invest and re-invest with them. "Our credibility is built on returns paid, returned capitals as well as successful transactions with diverse partners and investors," says Vanegas. "Our reputation and our experience have generated confidence and credibility from our partners and resulted in their continued loyalty to our investment opportunities. Habitat Group's main policy is to protect its investors' capital over the company's own capital."
What's more, their target is medium-sized transactions that aren't "enormous" but rather compatible and accessible for a medium-sized Latin American family looking to invest. "Our sale prices are never at the extreme high so we're always giving our buyers an upside, which is why our portfolio is fast in rotation, thanks to the attractive sales prices for our final clients," he says. "An example is if the market is generating 5% returns in rentability on rental buildings, we have the capacity of selling it at a 5.5% or 6% rentability for our potential buyers, generating our own utility previous to this. Added to this is the confidence our consumers feel due to our track record that reveals solidity and seriousness."
"When you invest in real estate, you're investing in a tangible good — and when you analyze and buy properly, the risk is very low."
The Habitat Group story is a tale of growth. They began as a development company that specialized in small and medium construction projects. These projects began to expand and evolve into new services due to the company's adaptability. This in turn progressed the company into becoming a hotel-operating enterprise. "We stepped our way up from being a development company, to a property construction company, a property management company, and finally a hotel operator," says Vanegas. "We continue to expand our business by adapting our needs to those of the market, seeing new opportunities in times of crisis and taking advantage of each step in our development. We use vision and market analysis to detect and carry-out successful transactions, and this has helped us branch out into additional services such as realty as well as property and capital management."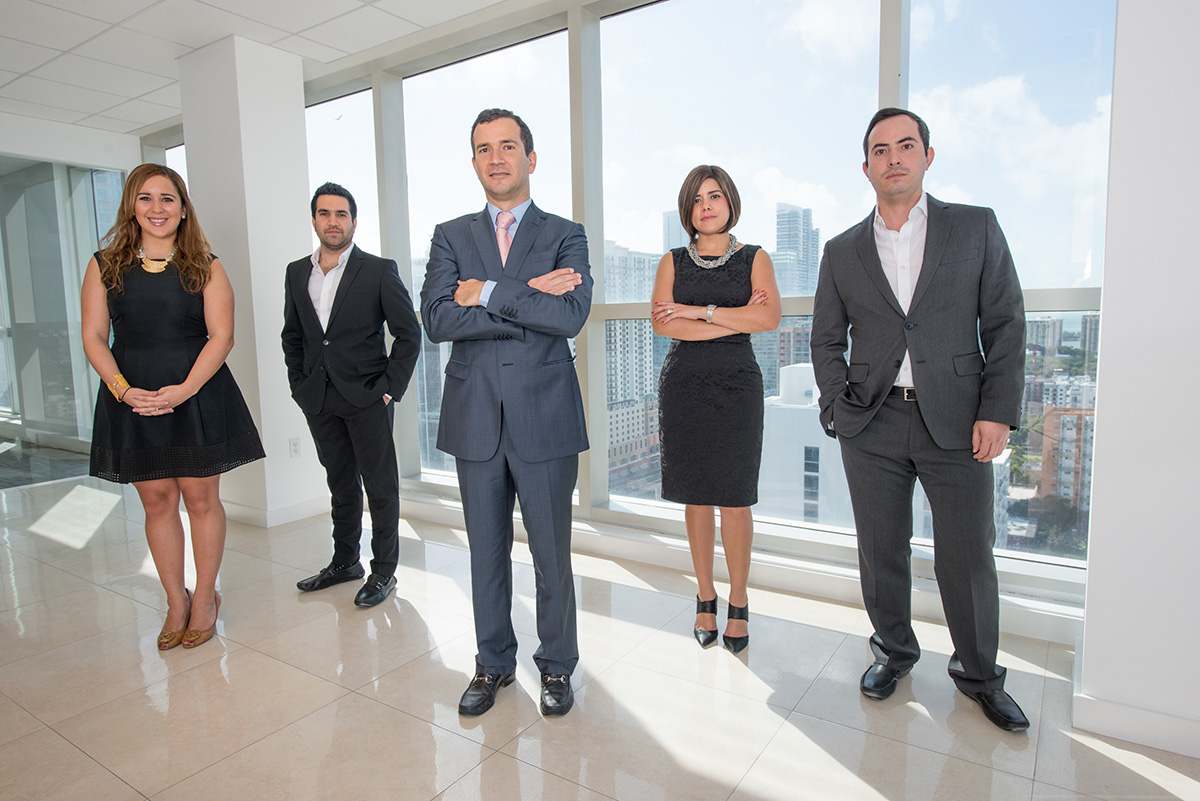 Moving forward, their next focus is exploring the real estate market of West Brickell and Little Havana "We're betting on the analysis of investments in East Little Havana as well as in the office market of the Brickell and Downtown areas," affirms Vanegas. "Our aim is to take advantage of the supply deficit that the market is currently experiencing due to an over-demand for office spaces. "
Vanegas concludes that real estate has higher operating returns than bond yields and inflation rates, and there's appreciation of the asset over time. "Real estate investments are also superior because when you invest in real estate, you're investing in a tangible good," he says. "When you analyze and buy properly, the risk is very low and comparable to that of bonds."
Habitat Group is located at 175 SW 7th St., Ste. 2201-2, Miami, FL 33130. For more information, call 786.577.4394 or visit HabitatGroup.com.
CITY EVOLUTION
Here are a few of the properties that make up Habitat Group's extensive portfolio of projects around town.
Text by Kaya Baez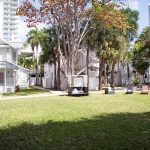 Historic Miami
River Hotel
437 SW 2nd St.
Miami, FL 33130
Built in the early 1900s and listed on the National Register Of Historic Places, this inn is just minutes from Downtown and Little Havana.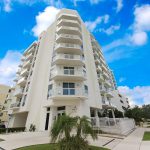 Habitat Residence 1
1701 SW 2nd Ave.
Miami, Fl 33129
Located on the edge of Miami's Financial District, this condo-hotel offers sleek 1- to 3-bedroom apartments with minimalist décor.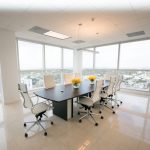 Brickell Connect
175 SW 7th St., Ste. 2201
Miami, FL 33130
If you're looking for an ideal location in the center of it all, Brickell Connect offers office rentals that will help take your business to the next level.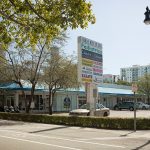 Coral Ritz
1775 SW 3rd Ave.
Miami, FL 33129
This centrally located shopping center offers 1 acre of shop 'till you drop options for locals and tourists alike.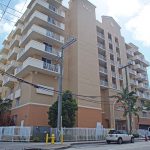 Vedado
119 SW 6th Ave.
Miami, FL 33130
This residential real estate option offers 49 apartments complete with structured parking, balconies, secure front entrance and a pool with views.