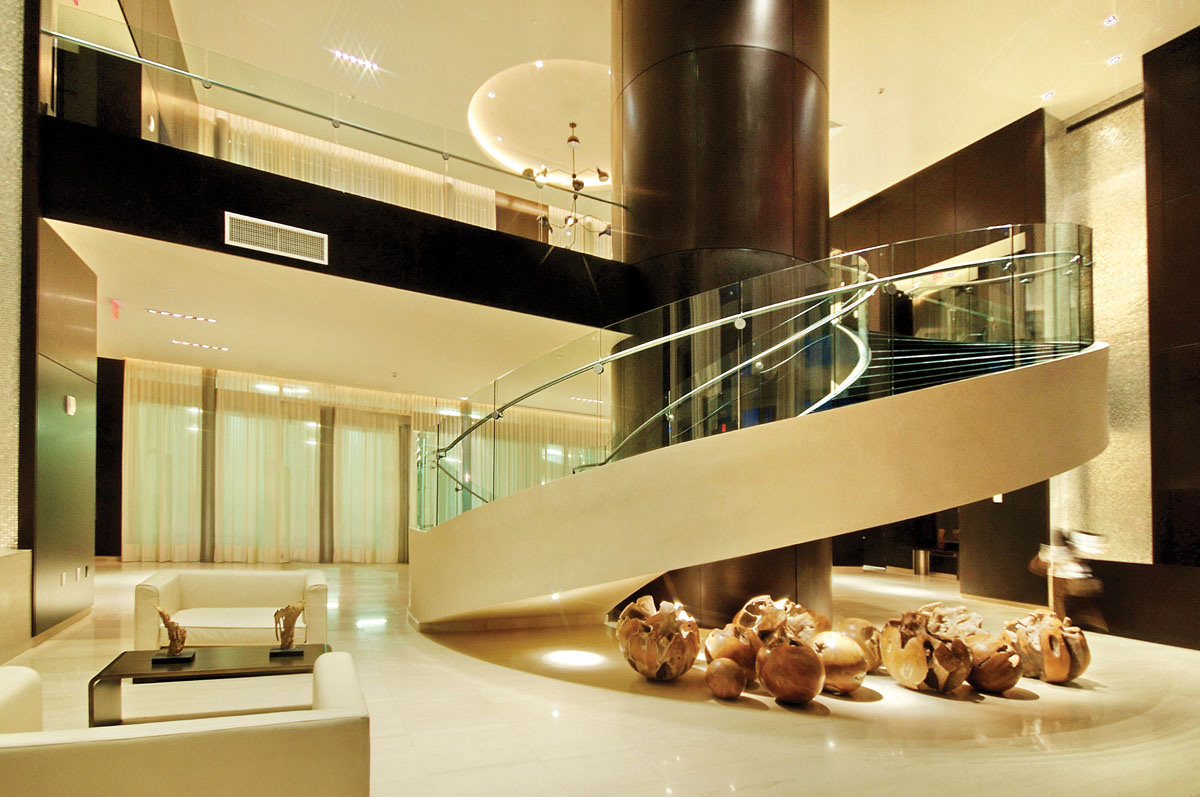 These are exciting times for Miami as the city blossoms from a center of commerce to a round-the-clock urban destination where people live, work and play. Gone are the days when activity slowed after-hours as people left downtown to commute across the highways to their respective suburbs.
For its prime location and architectural savvy, 900 Biscayne Bay is destined to become a landmark of the evolution along historic Biscayne Blvd. "Our slender, elegant tower will change the face of Downtown Miami as it defines a new level of luxury and urban lifestyle," says developer Pedro Martin, CEO of Miami-based Terra Group and a leader in Miami's resurgence. "We represent the emergence of a contemporary new Miami inspired by the best of New York City-style living."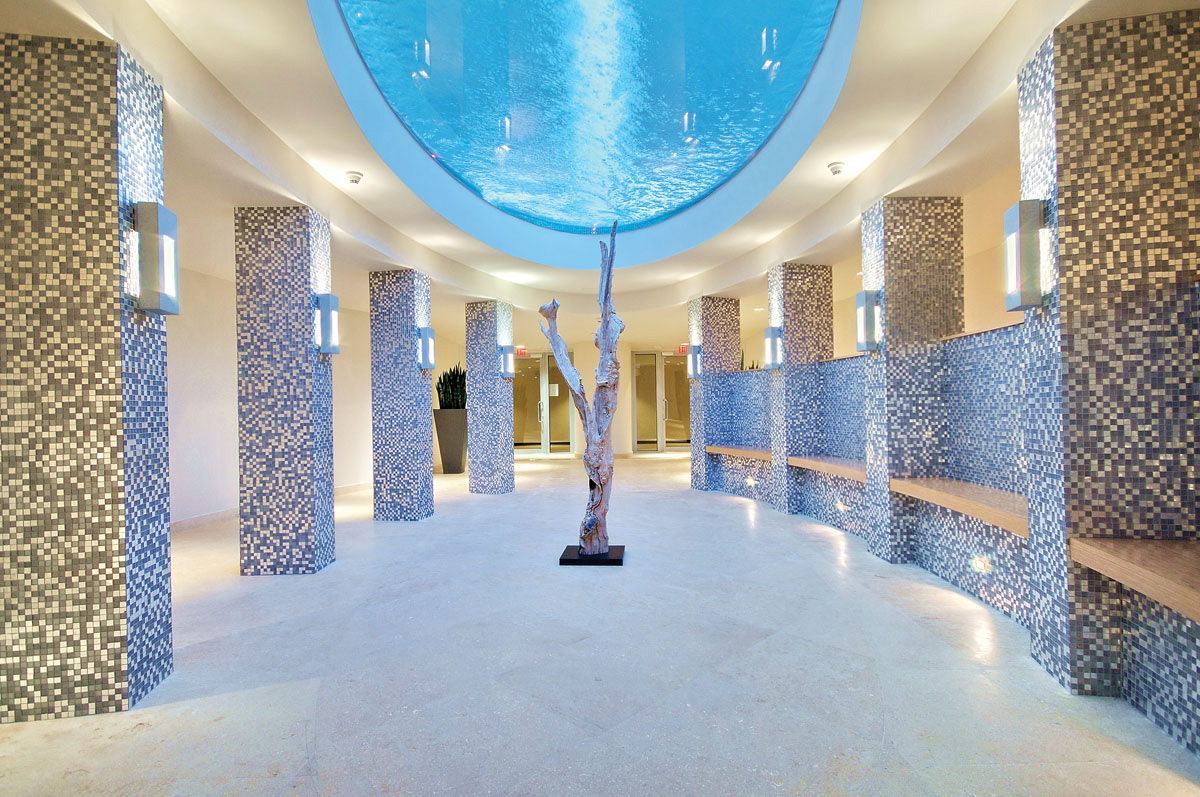 Terra's $364 million project on 1.72 acres fronting Biscayne Boulevard between Northeast 9th and 10th streets features 509 residences and townhomes soaring above ground-floor retail, galleries and restaurants plus 80,000 square feet of condo offices. "This is an unusual feature in the central business area," says Martin who notes that until now, the only way to own an office in downtown was to own the whole building.
Within 900 Biscayne Bay, residents can enjoy high-rise cosmopolitan living pampered by resort-style amenities, together with the advantage of conducting business in offices in the same building. The building is located in an area coveted for its convenience just minutes from the Brickell business district, Coconut Grove, Miami's Design District and a buzzing new entertainment district, alive with late-night lounges, clubs and celebrity sightings.
Nearby, Bayside Marketplace brims with an intriguing mix of excitement, shops, outdoor performance areas and a marina. Additionally, the transformation of neighboring waterfront Bicentennial Park into Museum Park Miami will add grand facilities for the city's art, science and historical institutions. Best of all is the prospect of a short stroll up the boulevard on warm moonlit Miami evenings to enjoy the bevy of world-class cultural offerings in the sparkling new Performing Arts Center or a basketball game or concert at American Airlines Arena.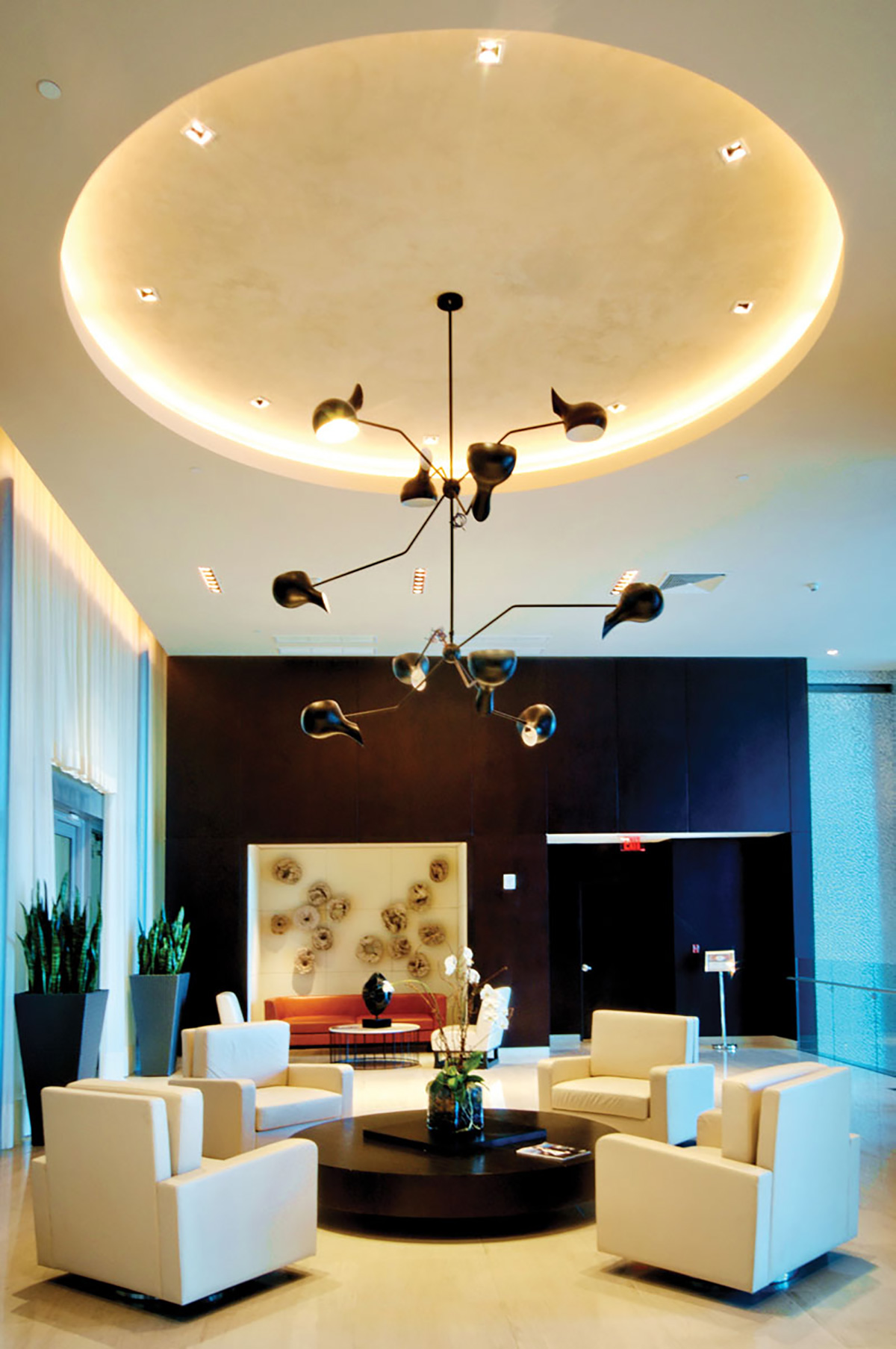 Besides its inviting urban locale, 900 Biscayne Bay's innovative design is attracting attention from knowledgeable buyers. "The building is a fusion of cutting-edge architectural design, state-of-the art technology and grand hotel-style amenities," says Pedro Martin of the soaring glass and concrete tower. "Nothing else has this kind of luxury married to incredible views of the bay, cruise ships and sparkling city lights."
900 Biscayne Bay has the elegance of a tower you would find in any great city. All residences feature 10-foot-high ceilings, high-quality finishes, top-of-the-line appliances in the kitchen and premium fittings in the marble-clad bathrooms. "We wanted to appeal to sophisticated and intelligent buyers who look for efficiency and livability," says Martin. "We made sure to put living spaces where people want them as the perfect setting for their luxury lifestyle."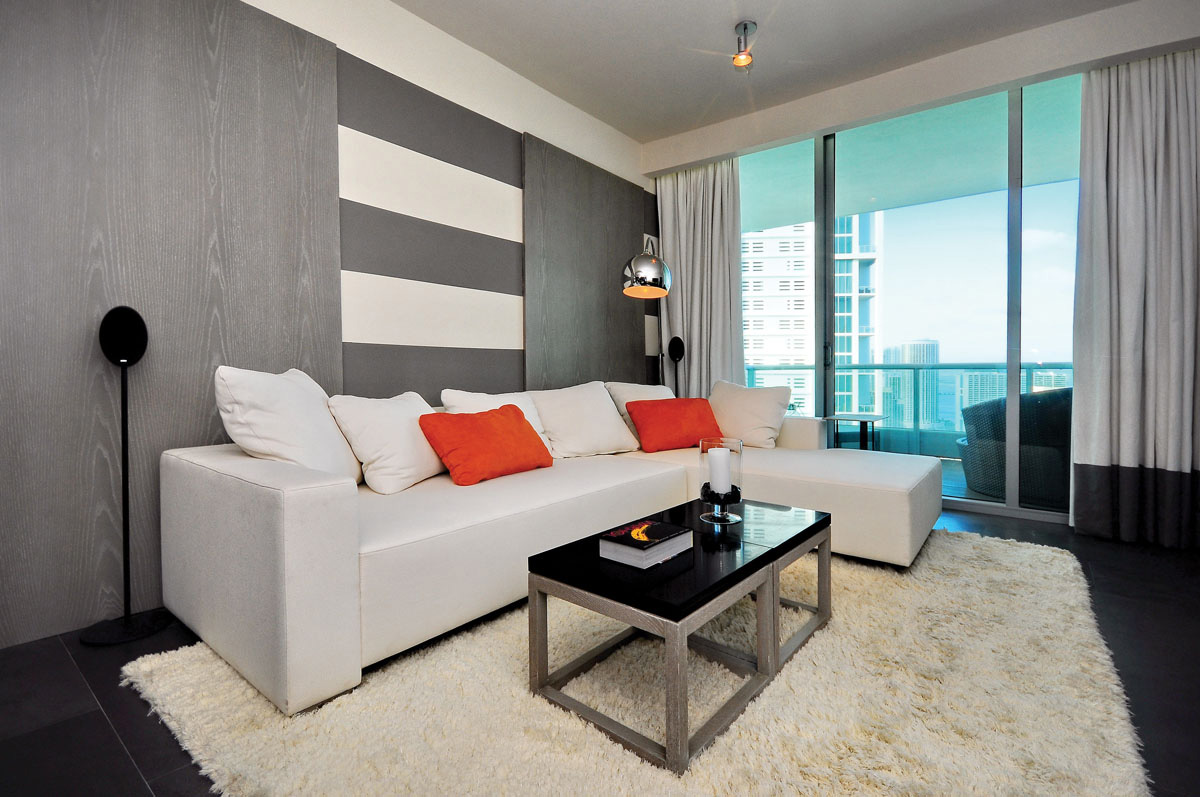 You will find some of the generously sized residences are accessed by private elevators. Amenities include two pool areas, a bar, Jacuzzi, steam sauna, massage rooms and a bright and airy fitness center featuring luxurious relaxation amenities, men's and women's locker rooms, a sauna, showers, advanced cardio and exercise equipment with computerized systems allowing instant monitoring and tracking of performance and a yoga/aerobics area, all overlooking the pool terrace.
900 Biscayne Bay will also offer an impressive Residents' Lounge with a library, conference room, billiards room, media center and 50-seat private screening room. State-of-the-art technology, including WiFi and touch-screen monitors throughout the development provide residents with information, convenience and security. When it comes to services, residents will feel like they are living in a grand hotel with concierge, valets and club attendants on hand to provide personalized attention.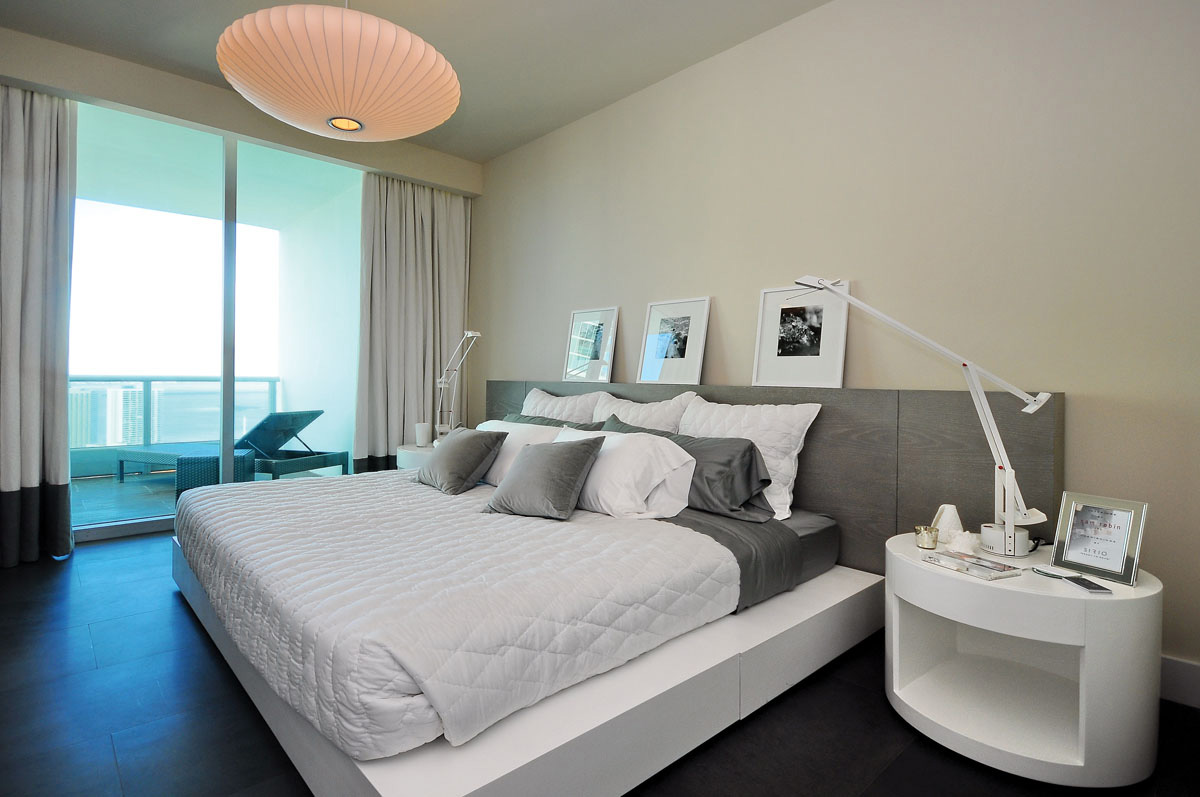 900 Biscvayne Bay's spectacular public spaces are the creation of Sam Robin, principal of Miami Beach-based Sam Robin Interiors. Robin is an established international designer, and has created exclusive high-end interiors for more than two decades. The developer, a perfectionist by nature, demanded a unique approach and Robin responded with a polished upscale ambiance for discerning residents. "Our vision focused on creating a sophisticated, timeless environment that represents luxury of an international standard," says Robin. "900 Biscayne's interior is simple but strong, and of great quality to showcase modern art and design."
The soaring 40-foot-high City Lobby uses natural elements and palette to evoke nature in an environment of strong but cool energy. Sam Robin designed full height panels of gold leaf mosaic tiles from Italy that contrasts dramatically with the exotic dark brown wood panels in between. Furniture is classic yet modern with rich muted fabrics and materials offering an inviting vantage point for viewing both the interior and entrance from Biscayne Boulevard through the glass walls.
In the center of the lobby a sculptural glass staircase sweeps to the upper Sky Lobby where the beige stone floors offset the rich paneled walls. A circular seating group dominates the area forming an attractive focal point. The waiting area is a background wall of glass and cascading water.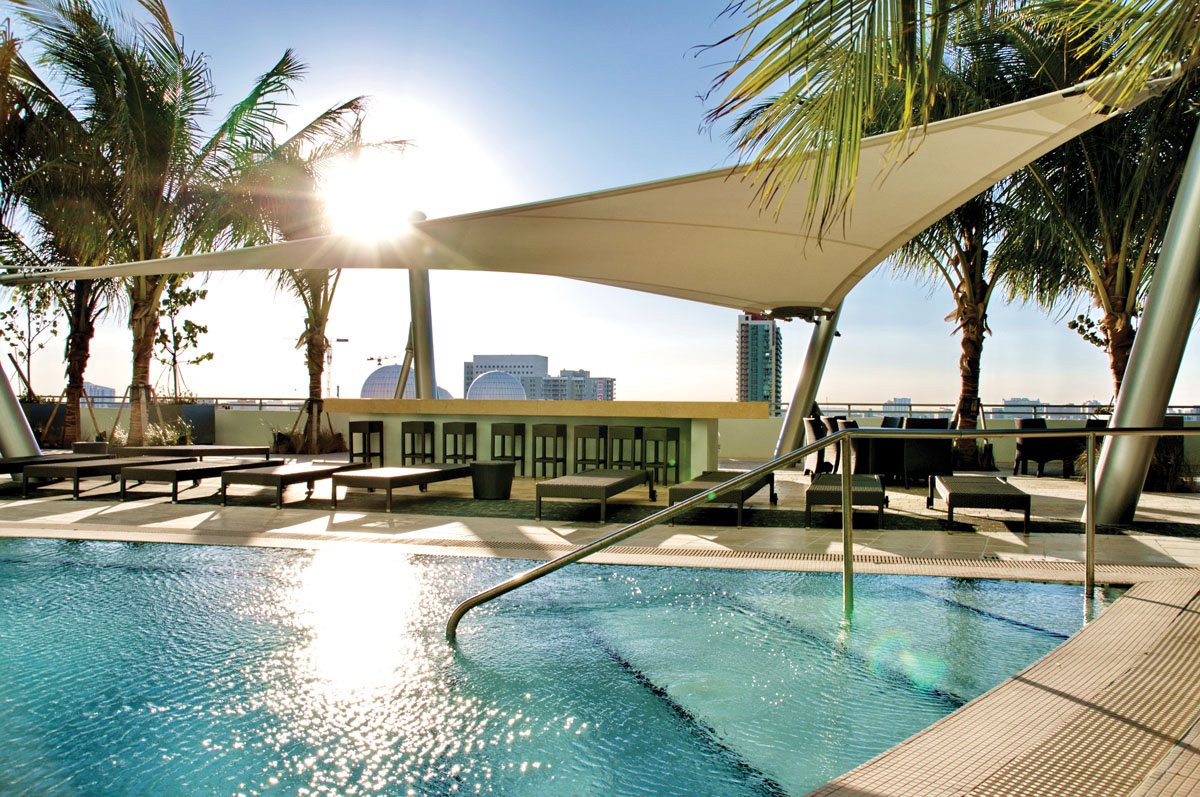 Fueled with the desire to provide not only the finest in hi-rise living, but to emphasize originality and creativity in design, Terra Group has engaged the right mix of architects and building professionals to help capture the company's creative vision of excellence with 900 Biscayne Bay, to the benefit of its residents. With residences available from one bedroom + den units of 1,000 sq. ft. through 3 bedroom + den penthouses of 3,793 sq. ft., prices range from $400,000 to $2 million. If you want to call 900 Biscayne Bay home, contact Monica Venegas, VP of International Sales for Cervera Real Estate, at 786.208.6100 or at MonicaVenegasL@AOL.com.