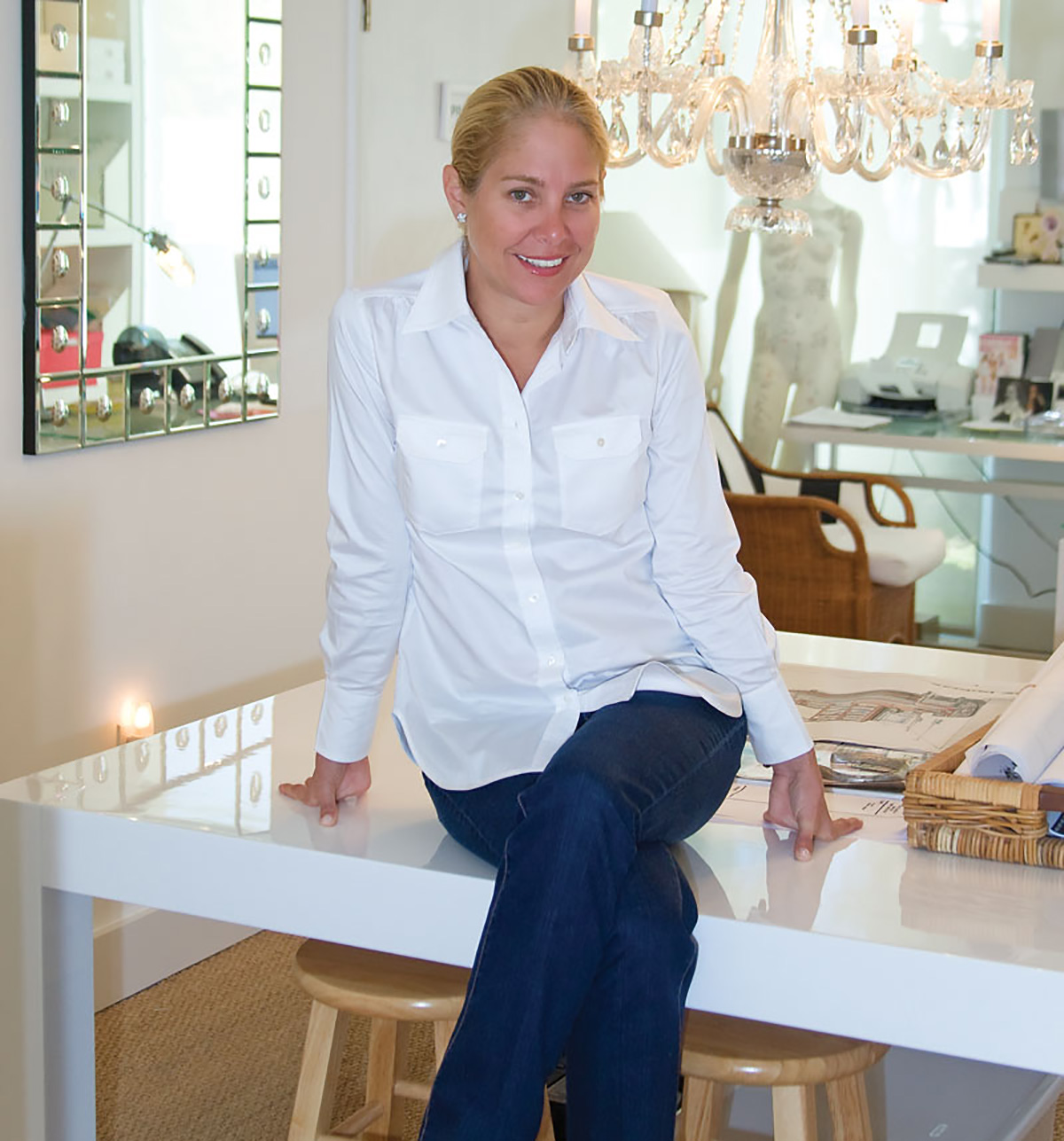 Ursula Barrantes-Tarafa
Casa Grande Design Group; 660 Crandon Blvd., #170; 305.365.8838
CasaGrande-Group.com
"I wouldn't say that we're in competition with other designers," says Ursula Barrantes-Tarafa, owner of the Casa Grande Design Group. "In this business, you either are the best, or you simply are not." Barrantes-Tarafa was born and raised in Peru before coming to Miami's International School of Art & Design. She has been operating Casa Grande out of her base in Key Biscayne since 2001. "My motto is that simplicity is the key to perfection," she says. "If you follow that, then all of the elements of design and beauty become one."
Design philosophy: "My philosophy in design is to create a very light space that's elegant, clean and comfortable for all occasions. I try to make the space always light, and if you walk into one of my projects you will immediately recognize that the design was made by Casa Grande. I believe that without an open mind, you can never be a great success!"
Essential must-haves: "The most important piece in a home is a comfortable sofa. We love to use custom-made pieces in our designs and mix them with older items so that clients get to have something unique, but at the same time simple and elegant."
Trend predictions: "Current economic and social trends will continue to have a profound effect on interior and home décor trends for the upcoming year. From fashion to environmentalism, what society holds dear is reflected in home trends. In the coming months, interior decorating will reflect a return to family and an interest in preserving and exploring the past, as money and the pursuit of material things will take a back seat."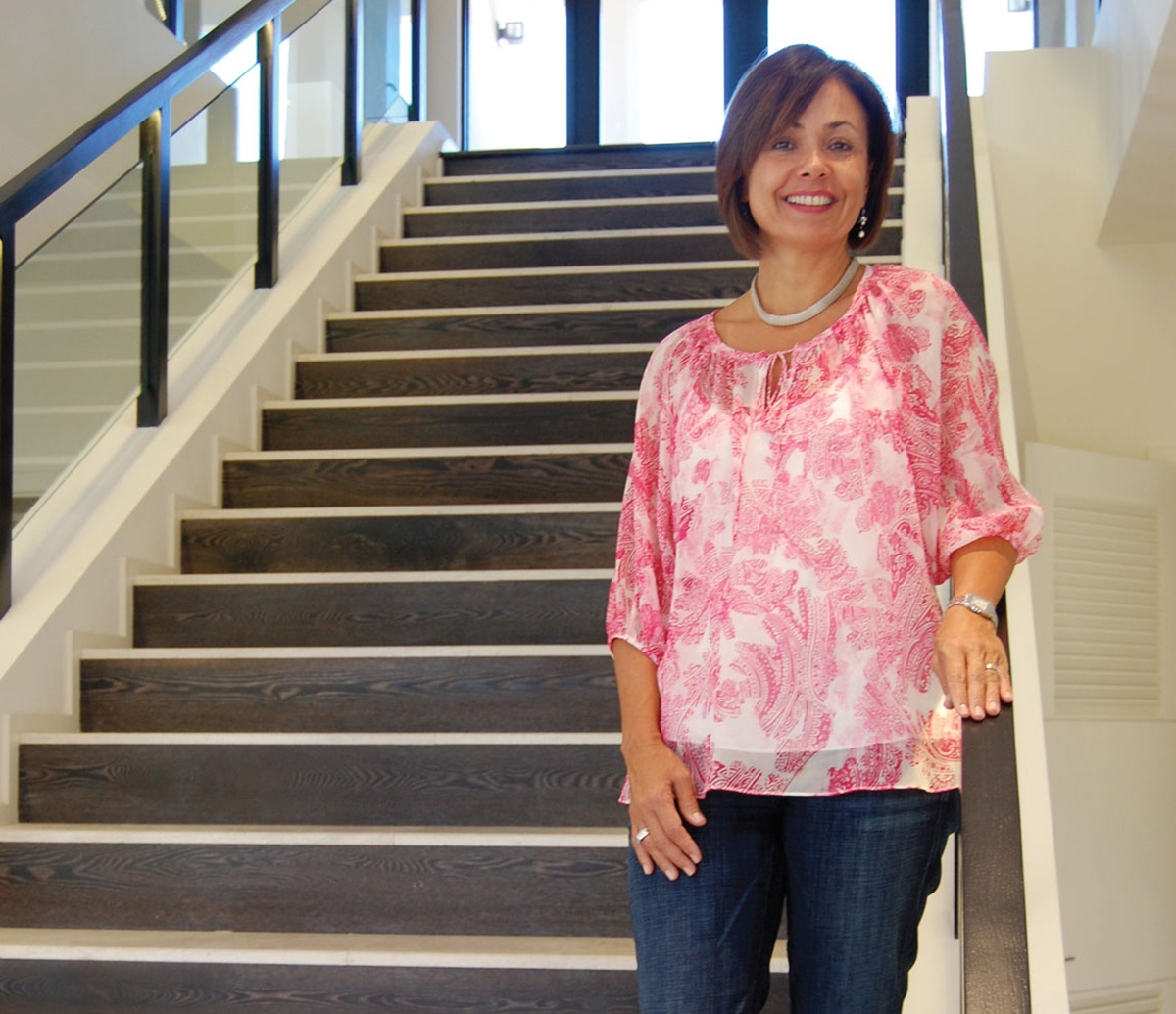 Myriam Rojas
M.Z. Design, Inc.; 104 Crandon Blvd. #423; 305.361.7606; MZdesign.com
Since 1994, Myriam Rojas and her team of design experts have created unique and elegant spaces throughout Miami — from Fisher Island and Brickell Key to Key Biscayne's own Ocean Club and Grand Bay. Rojas, educated at both the University of Miami and at L'Ecole Miramonte at Montreux, Switzerland, isn't just an interior designer and architect — she's also a licensed general contractor. It's a combination that makes her a "one-stop solution" for clients. "We're special because our customers can finalize a project without the necessity of hiring a separate architect, designer and general contractor."
Design philosophy: "My philosophy is to incorporate light, space and materials into my designs, where ever possible. I like to listen to my clients and make sure that I accomplish their needs and desires effectively and on time."
Essential must-haves: "Every home must have an efficient kitchen layout, and very comfortable sofas in your living room area or family room — whichever you use more. It's also essential to have good lighting throughout your living spaces."
Trend predictions: "I believe the new hot trends that are coming for 2011 are light furniture in whites and beiges with accent pieces in walnut or cherry from the Milan Furniture Fair. I also think more people are becoming aware of using green products, LED lights, and green materials like cork flooring, recyclable stone and metals."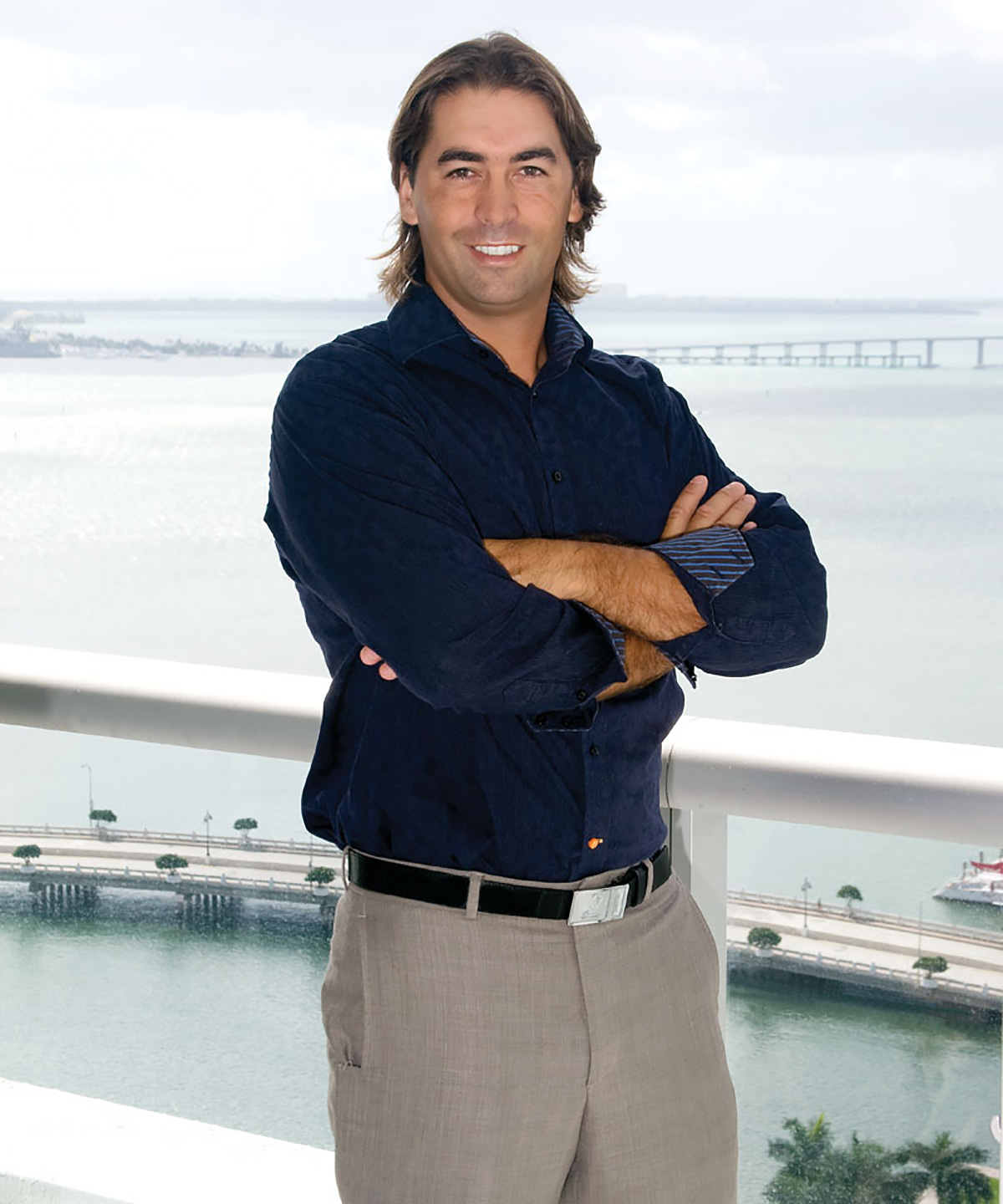 Mariano Grimaux
Stone of the Caribbean & Isola Construction; 7289 NW 12 St.; 305.406.3919;
oneOfTheCaribbean.com
Mariano Grimaux of Stone of the Caribbean loves to combine unique, modern pieces into elegant-yet-cozy livable spaces. "Our designs aren't just designs," he says. "We're really trying to help our customers get pleasure from living — in the end, it is essential to create a sense of harmony between the resident and their environment."
Design philosophy: "We really work hard to combine beauty with functionality. I love simple, open and elegant spaces. We use a lot of natural materials, like cool stone, to help refresh the hot South Florida weather."
Essential must-haves: "You've got to have harmony and light in your home — it's important to feel a good energy throughout living spaces. I like incorporating plants, as they represent life and unity."
Trend predictions: "I think a tendency toward modern design is going to stick around for a while, although many will appreciate elements from traditional and transitional tastes as well."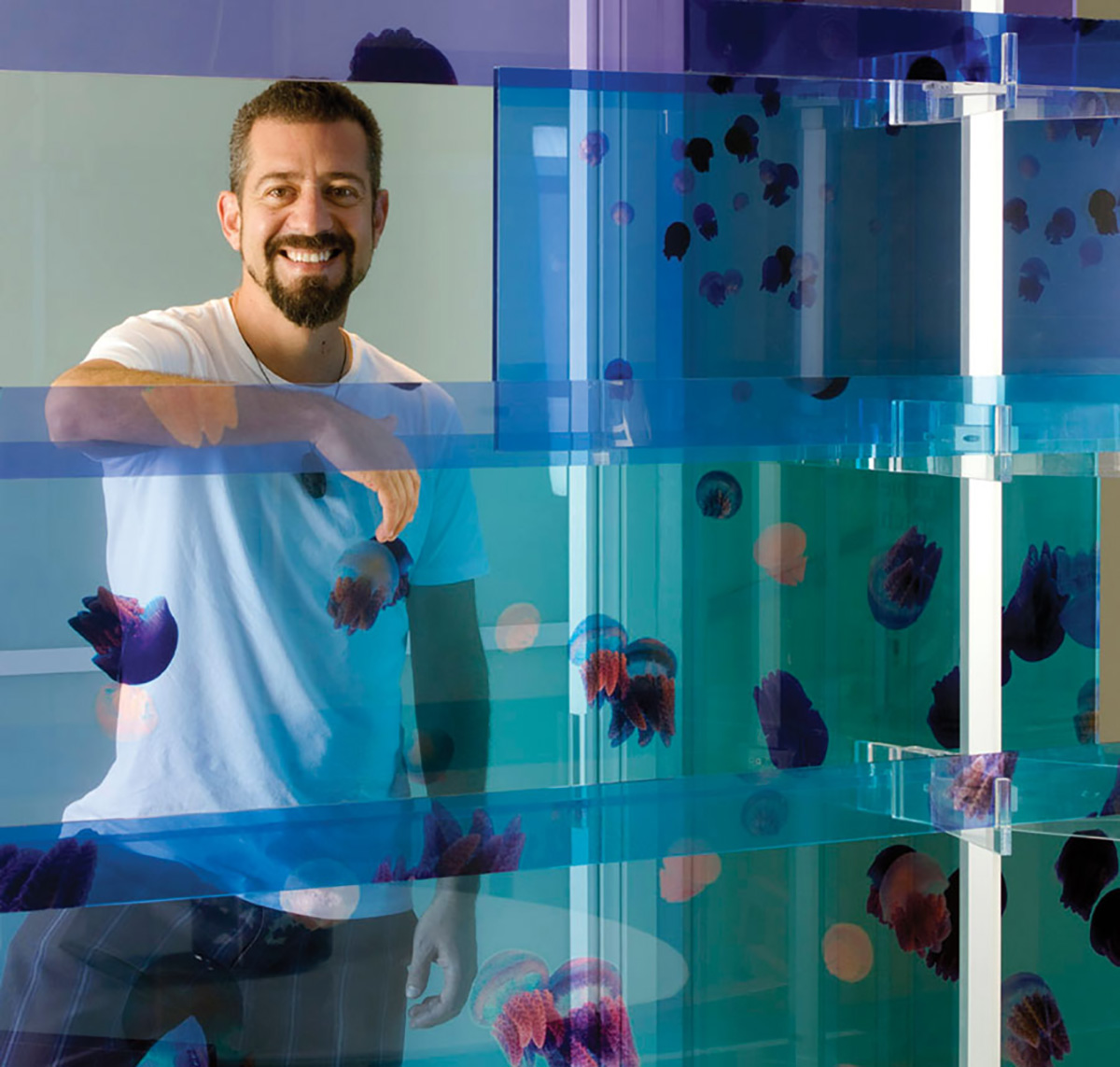 Oscar Glottman
Glottman & Glottman Anteprima; 3930 NE 2nd Ave. #204; 305.438.3711; Glottman.com
Whether you're looking for a completely new design, or the right piece to augment an existing look, Oscar Glottman is your man. "I have a deep understanding of design that rises from an architectural background and 10 years of experience representing more than 150 lines of European products, building materials and systems," says Glottman. In addition to his design work, Glottman also runs Glottman Anteprima, a one-stop shop for utterly unique — and utterly fabulous — furniture and art.
Design philosophy: "We believe in creating environments that are enhanced by products and materials born from technological advancements in the field of design. In every project there's a special focus on color, light and comfort as well as a concern to capture each client's particular lifestyle and unique personality."
Essential must-haves: "Every home must have a thoroughly developed lighting design scheme in order to maximize its potential and yield the best impression."
Trend predictions: "We're going to see a lot more homemade design, as well as creative ways to "super-use" existing materials following the zeitgeist brought about from the need to adapt to a new economic order."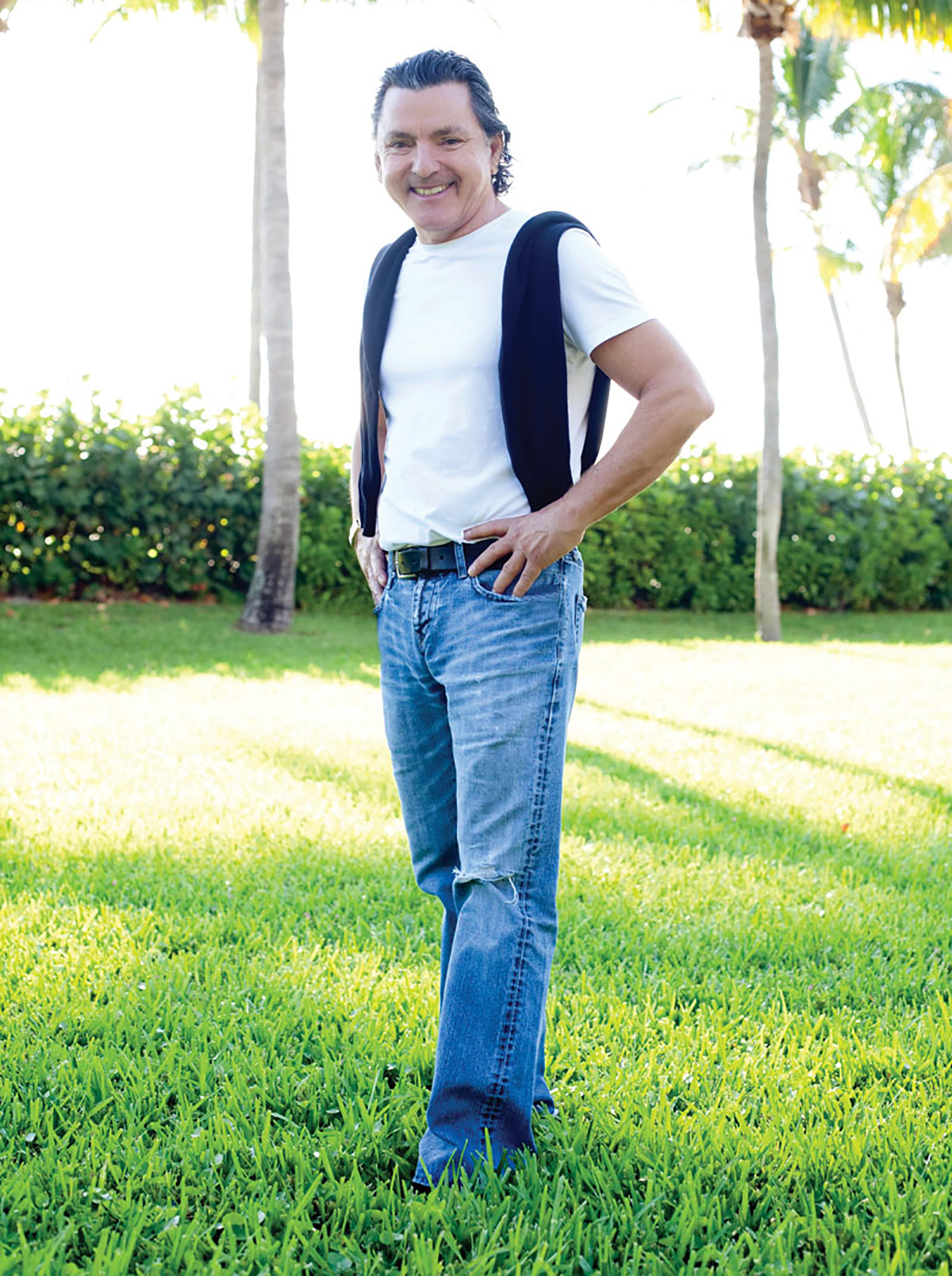 Alberto Linero
Ligon Woodworks, Inc.; 3495 NW 53rd St; 786.286.7355
For more than 15 years, Ligon Woodworks has prided itself as a leader in home remodeling, with Alberto Linero at its helm. "We do absolutely everything," says Linero. "There's nothing we won't consider when it comes to fulfilling our client's needs, wants and desires." Among the company's key lures is a promise to guarantee speedy completion of all of their projects and a keen sense of the industry's evolution. "I recently assisted two of the most important events in the industry — Habitat in Valencia and Construtec y SICI in Madrid," says Linero. "I traveled over to witness first-hand the latest trends in home design and construction which I'm excited to share with my clients."
Design philosophy: "We aim to establish simplistic and minimalist spaces that are functional and appealing to the eye. We pride ourselves on being able to transform any space, no matter how small, into a desirable place to live."
Essential must-haves: "I'm a firm believer that every home absolutely requires an intrinsic ambiance that allows for positive energy to flow through and influence all those who live within its walls."
Trend predictions: "As we've seen recently, clients take care of their money more in times of crisis and instead of buying new things, they remodel their existing spaces for a fresh, new look. We've witnessed this first-hand, as 2009 and 2010 turned out to be the busiest years in our history despite the severe economic downturn. We anticipate that 2011 will continue that trend.