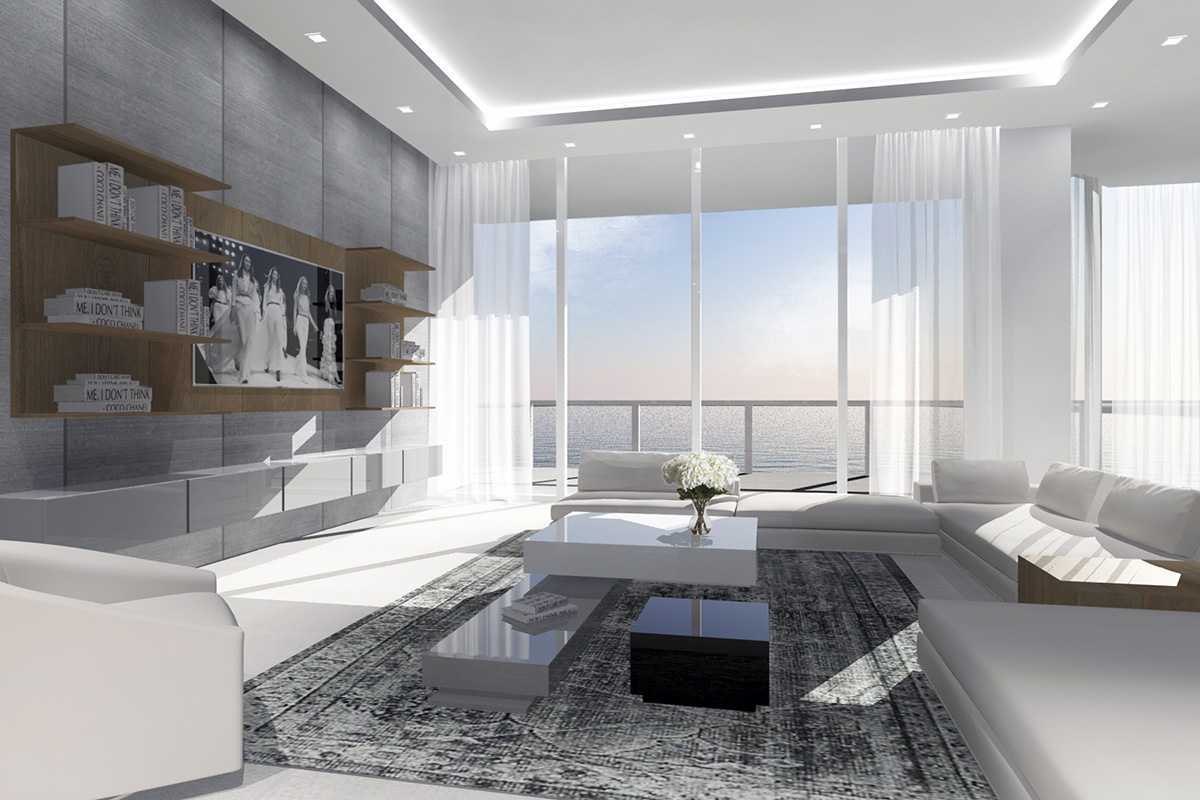 Interiors By Studio South
104 Crandon Blvd., Ste. 100
Key Biscayne, FL 33149
305.361.5910
IntStudioSouth.com
Why we picked it: This talented mother/daughter team believe that when you're building a room, you're building character and character is the strength and wisdom of any home. The result is truly fabulous interiors.
El Dorado Furniture
2475 SW 8th St.
Miami, FL 33135
305.642.4355
ElDoradoFurniture.com
Why we picked it: When one thinks of the definitive South Florida furniture superstore, El Dorado comes to mind and with good reason. The showrooms are treasure troves of great furniture, accent pieces and accessories for every room of the home.
Lineaire Designs
2347 Biscayne Blvd., Ste. 108
Miami, FL 33132
786.350.1317
LineaireDesigns.com
Why we picked it: Multi-talented Dominique Bonet and her creative team bring their expertise to all aspects of living: architecture, interior design, remodeling, construction and even custom furniture. This efficient all-in-one approach yields stress-free results.
Iberia Tiles
4221 Ponce De Leon Blvd.
Coral Gables, FL 33146
305.446.0222
IberiaTiles.com
Why we picked it: They offer the highest-quality finishes and endless design options in ceramic, porcelain, stone, mosaics and slabs — granite, marble, quartz, onyx, including trendy new porcelain slabs from Spain. Stores in Miami and Coral Gables.
California Closets Miami
900 Park Centre Blvd., Ste. 476
Miami Gardens, FL, 33169
305.425.9767
CaliforniaClosets.com/Miami
Why we picked it: Whether you live in a modern condo or a Mediterranean-style mansion, the designers at California Closets can seamlessly integrate organization solutions throughout your home that you won't know how you ever lived without.
Downsview Kitchens
1855 Griffin Rd., Ste. B-212
Dania Beach, FL 33004
954.927.1100
DownsviewOfDania.com
Why we picked it: Downsview Kitchens creates masterfully designed and technologically advanced kitchen cabinetry for bespoke kitchens that suit the preferences and tastes of the most discriminating clientele.
Farrey's Lighting + Bath
3000 SW 28th Lane, Coconut Grove
1850 NE 145th St., North Miami
305.445.2244; 305.947.5451
Farreys.com
Why we picked it: Farrey's has something in every price range and style in their 2 elegant showrooms, both over 30,000 sq. ft., as well as their 100,000-sq.-ft warehouse, plus over 25 consultants ready to assist.
Kean Architectural Woodwork
Throughout South Florida
Call for appointment
954.574.9915
KCCDesigns.com
Why we picked it: These millwork experts provide excellence in design, fabrication and installation from their 50,000-sq.-ft. facility that blends old-world craftsmanship with state-of-the-art technology. Clients include healthcare, hospitality, retail, finance and the private sector.
TBD Design & Development
Throughout South Florida
Call for appointment
661.670.7462; 305.890.1523
TBD-Development.com
Why we picked it: Celebrated Arquiteconica-Venezuela has expanded into South Florida as TBD Group. Headed by Tamara & Bernadette Despujols, they work in a variety of scales from single-family homes to high-end multifamily properties, all offering outstanding design.
Home Design & Remodeling Show
1450 Madruga Ave., Ste. 301
Coral Gables, FL 33146
305.667.9299
HomeShows.net
Why we picked it: Florida's premiere home improvement show is a chance to experience Florida's home remodeling industry at its very best, with a diverse range of products and solutions tailored specifically to our lifestyle.
Bargain Box Resale Shop
1350 W. Flagler St.
Miami, FL 33135
305.643.2945
WCAOFUM.com
Why we picked it: Perfect for hip, fashion-conscious Miami residents who want to save money on cool home goods, clothes and accessories. Supported by UM's Woman's Cancer Association, purchases fund cancer research at the UM Sylvester Comprehensive Cancer Center.
Kobi Karp
2915 Biscayne Blvd., Ste. 200
Miami, FL 33137
305.573.1818
KobiKarp.com
Why we picked it: Over the past 20 years, the firm has completed more than $36 billion in world-renowned projects including custom luxury mansions, condominiums, large scale mixed-use, hospitality and commercial projects in Miami and around the globe.