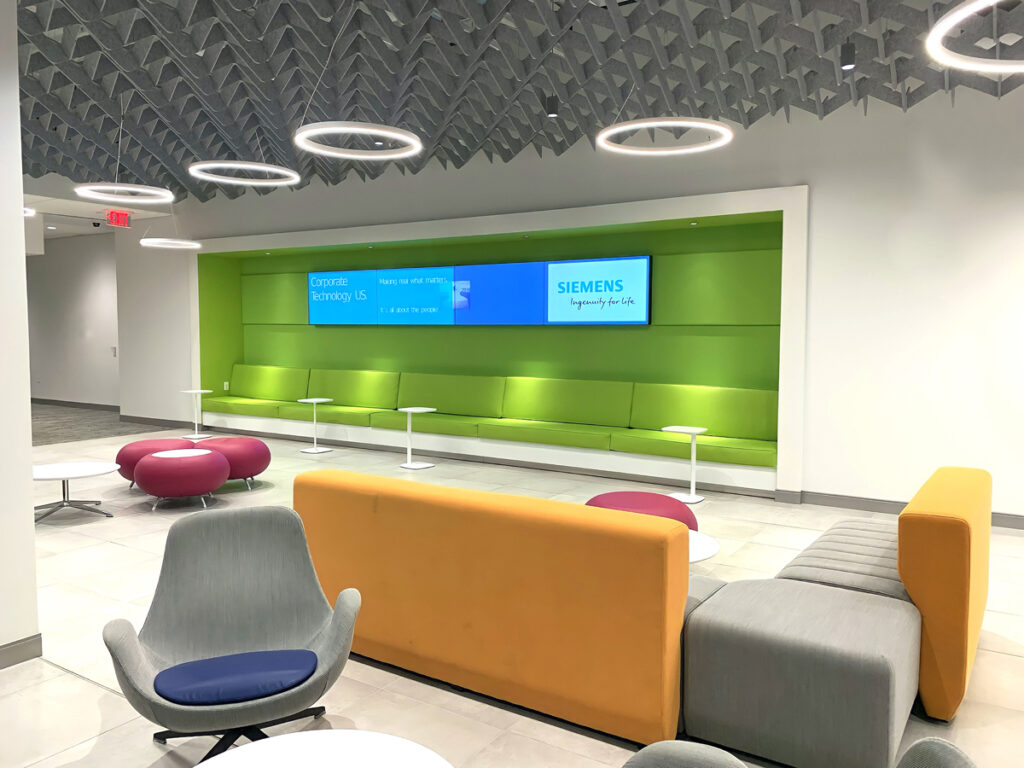 DSignage, a tight-knit, family-owned business based out of Key Biscayne, originally specialized in billboards and traditional printing projects. Then, opportunity struck in 2003 when a client made a special request to use digital displays instead of their standard point-of-sale collateral material. The project was the catalyst that shifted the company into the world of beautiful, impactful, unparalleled technological experiences. "Our Luxury Entertainment Systems are commercial-grade and designed for individual consumers," says DSignage Co-Founder & CEO Jose R. Diaz. "What was once only implemented in commercial settings can now be enjoyed in your home."
The system evolved from the many product development projects they've developed and implemented in retail stores, as well as healthcare and hospitality facilities. "In addition to finally reaching the point in the technology where people now have access and the opportunity to purchase top-quality digital displays for home use, there's also the content side, which is immensely important," he says. "There's so much content out there nowadays besides just TV programming. There is incredible 4K content online for scenery, drone footage and artwork. Increasingly, NFTs are becoming part of our daily lives and people want to have artwork at home displayed on large-format displays."
What makes a DSignage screen luxurious? It's all about the "WOW" factor. "You've probably seen some large, impressive LCD and OLED screens in an electronics store, online or at someone's home," he explains. "Believe it or not, the picture quality on the LED displays that we offer is on a completely different level when you compare it to even the fanciest OLEDs you find at big-box electronics retailers." One reason the image quality is so much higher is because DSignage's LED Pixels work independently so when the color black is used, the LED turns off, meaning the color contrast is superb. On a traditional LCD or OLED, you can tell the screen is on even if the image is black because the LED pixel remains active.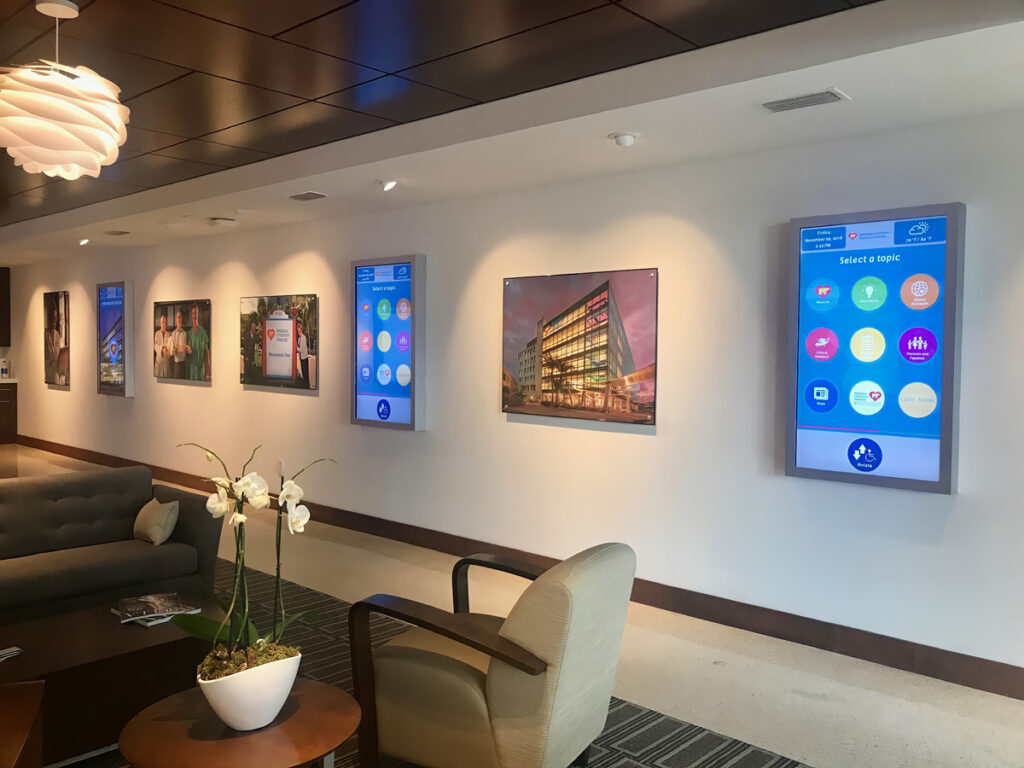 Colors also "pop" more on a DSignage Luxury Entertainment LED because the screen itself does not reflect the surrounding lighting. Traditional screens and video walls have a protective glass cover that reflects daylight. Even lighting around the house can negatively impact content on the screen. "We've all experienced that annoying glare on the TV screen," he says. "Our LED displays do not have glass, which ultimately eliminates glare on the screen for a perfect image in any condition." No, glass doesn't make it more fragile. The LED modules are more than sufficiently impact resistant. "If you don't smack it with a bat, it will be fine," says Diaz. "And if you do for some reason hit it with a bat, the LED modules are typically 12" x 12" in size, so swapping out the damaged modules isn't a problem."
Diaz offers an excellent example of when this type of display makes a lot of sense. "One of our clients arrived at our headquarters visibly upset," he says. "The gentleman had recently invested a small fortune on the yacht of his dreams. Of course, it had all the toys, but after spending all this money, he couldn't watch football games from the comfort of his Jacuzzi or his deck in daylight. The glare from the sun overwhelmed his monitor. Ultimately, we directed him to purchase the right 136" 4K display, which instantly put the smile back on his face!"
DSignage is equally passionate about helping businesses elevate their brands, communicate better, stand out from the competition, keep customers satisfied and increase sales many times over with unique solutions and unmatched interactive experiences. "We firmly believe people should have access to take advantage of the incredible state-of-the-art technologies available in the market to grow their businesses now before falling behind," says Diaz. "We design, install and maintain all of our solutions, preventing downtime and feeding clients with ideas, insights, trends and content designs to keep experiences fresh, cutting-edge and effective."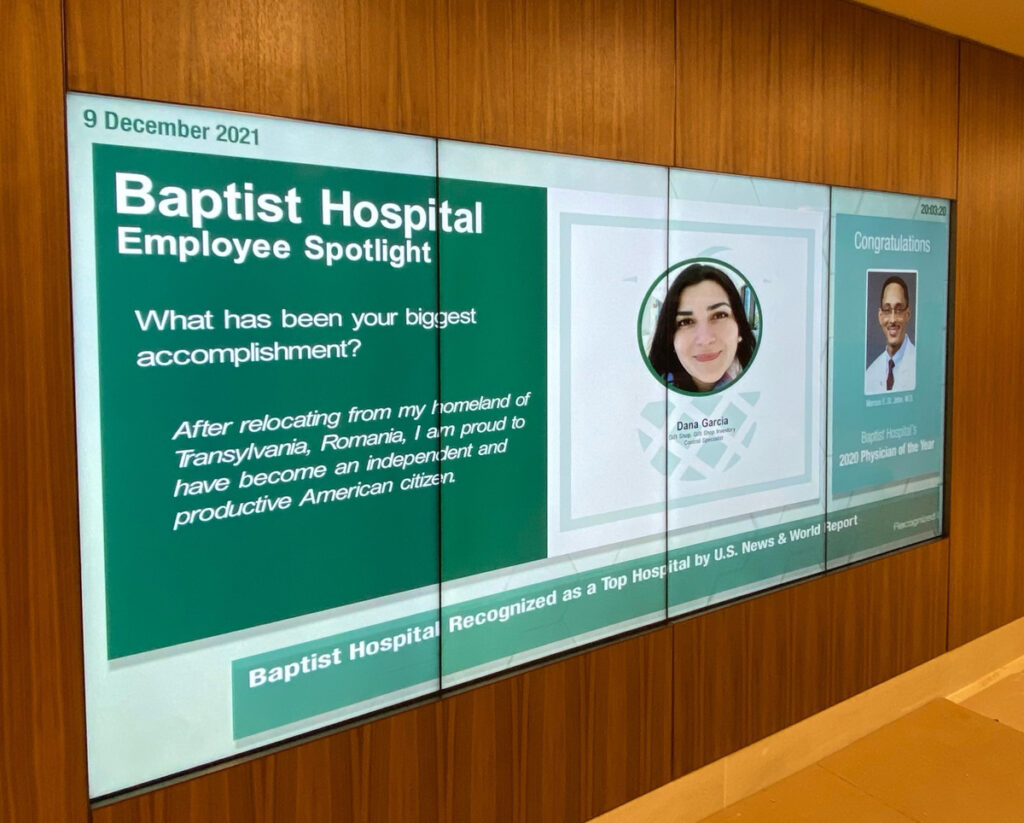 In fact, they've created countless screen experiences for businesses over the years by leveraging diverse state-of-the-art technologies, ranging from breathtaking LED and Trasparent OLED Walls to revolutionary Social Robots for children's hospitals and sleek Interactive Community Walls that help corporations connect hundreds of their offices around the world through a private TV channel that keeps employees connected, informed and engaged.
All of their good work has not gone unnoticed. The company received top accolades from industry experts for their work in Macy's stores and was recognized twice by Siemens as "Small Business Supplier of the Year" for their work with the company's Internal Communications Department. "Our staff is eclectic in terms of talents and we are passionate about creating memorable experiences as well as building long-lasting relationships with every single one of our clients," he says Diaz. "As a family owned + grown business, we believe our customers are family and we treat them as such."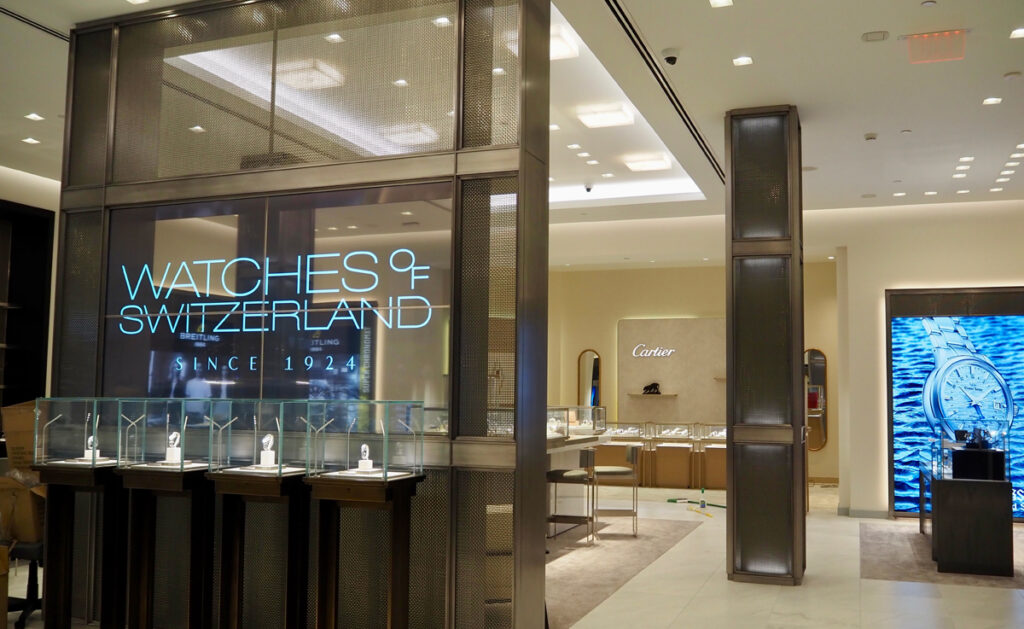 During these challenging times, DSignage wants to help the local community with their product and services, and recently launched new programs to help small businesses on Key Biscayne, using windows and in-store displays to help them promote their stores and drive sales. They are working with the Key Biscayne Chamber of Commerce to find additional ways to add value to the island community.
What's more, DSignage stays on the cutting-edge by constantly looking for the best products and technologies based on individual, group and customer needs. "Humans by nature are very visual creatures," says Diaz. "When digital displays are blended into a physical space, businesses successfully improve communication and engagement with one another and leave a lasting impression on their clients."
And quality makes all the difference. "Don't get fooled by lower quality and bold claims," he says. "There are less expensive digital displays on the market that may look good and are seemingly value-priced but the true cost of owning a lower-priced display is very high because of inferior image quality, poorly seamed connections, low brightness, short warranties and bulky footprints."
Diaz advises not to shy away from asking an expert for help. "These systems will be part of your life for many years," he says. "Creating it to your specific needs is vital to establishing a positive experience for everyone involved."; DSignage.net.