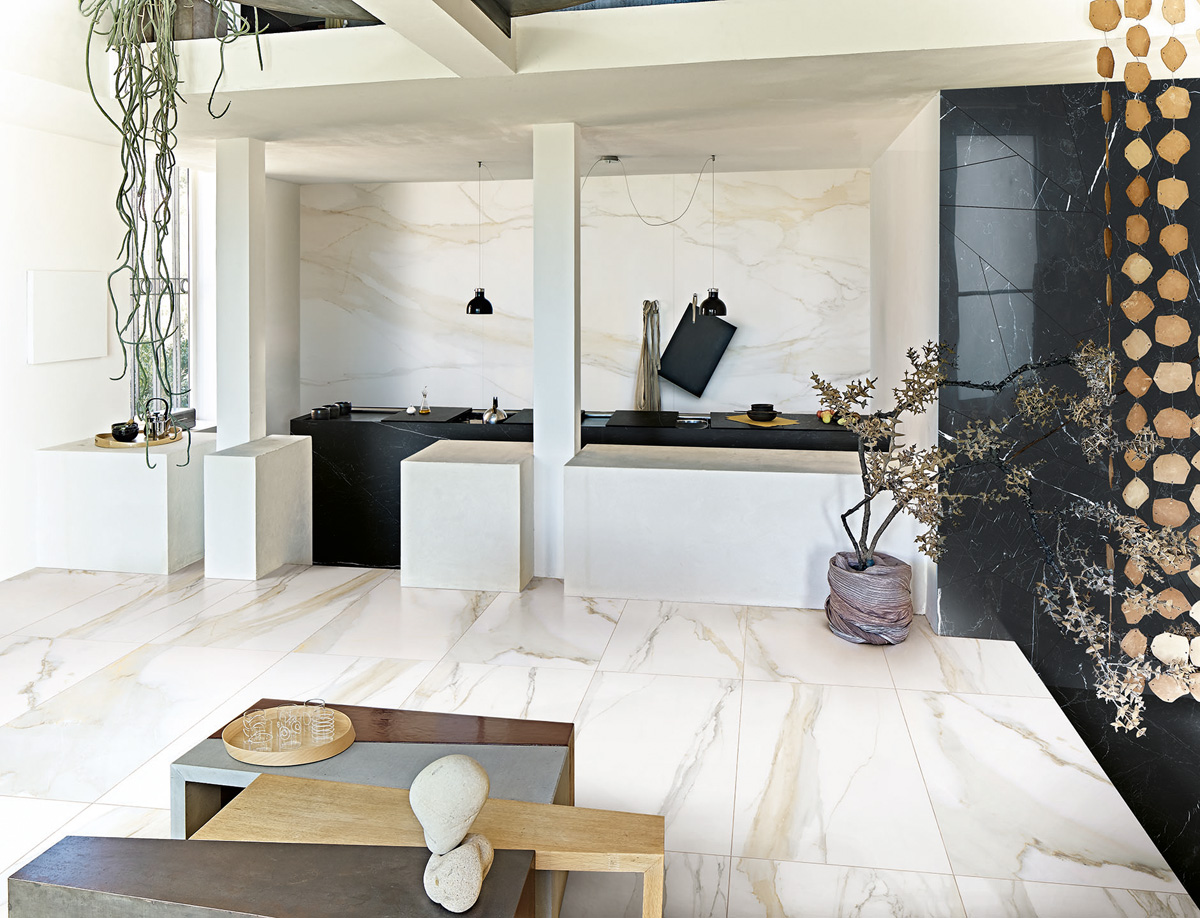 Iberia Tiles is the main choice of top architects and designers both for residential and commercial projects throughout the world. In South Florida, you can find Iberia Tiles materials at Brickell City Centre's exterior and pools designed by Arquitectonica, Icon Brickell's recreational deck renovation, the new building façade at FIU, Miami Bay Club, Sereno Residences, 1010 Brickell and Oceana. Architect Juan Brugo from Nu Space specified their tiles both at the O Residences and Nine Island high-rise building projects, just as architect RA Shaw did in his Cascade beachfront villa in the Turks & Caicos. Other important projects include the Yves Saint Laurent stores, including the flagship location on 57th Avenue in New York, and Ecuador International Airport.
The secret to their success largely comes from their commitment to providing the finest selection of tile and stone available. "We always attend the top international trade shows including the Cersaie and Marmomacc expos in Italy, Cevisama in Spain and Coverings here in the U.S.," says CEO Carlos Ferrando. "We look for the last trends then bring them to the architects and designers in South Florida." As such, the best manufacturers around the world offer Iberia Tiles their best collections because they prefer Iberia Tiles as the showroom for their products. "We are a provider of the finest porcelain and stone from all around the world, but especially from Italy and Spain," continues Ferrando. "We have exclusive rights to some of the most recognized high-end brands like Florim, Vogue, Inalco and Rosa Gres, to name a few. Additionally, we invest in developing our own designs with our own brand produced by the finest manufacturers in Spain and Italy."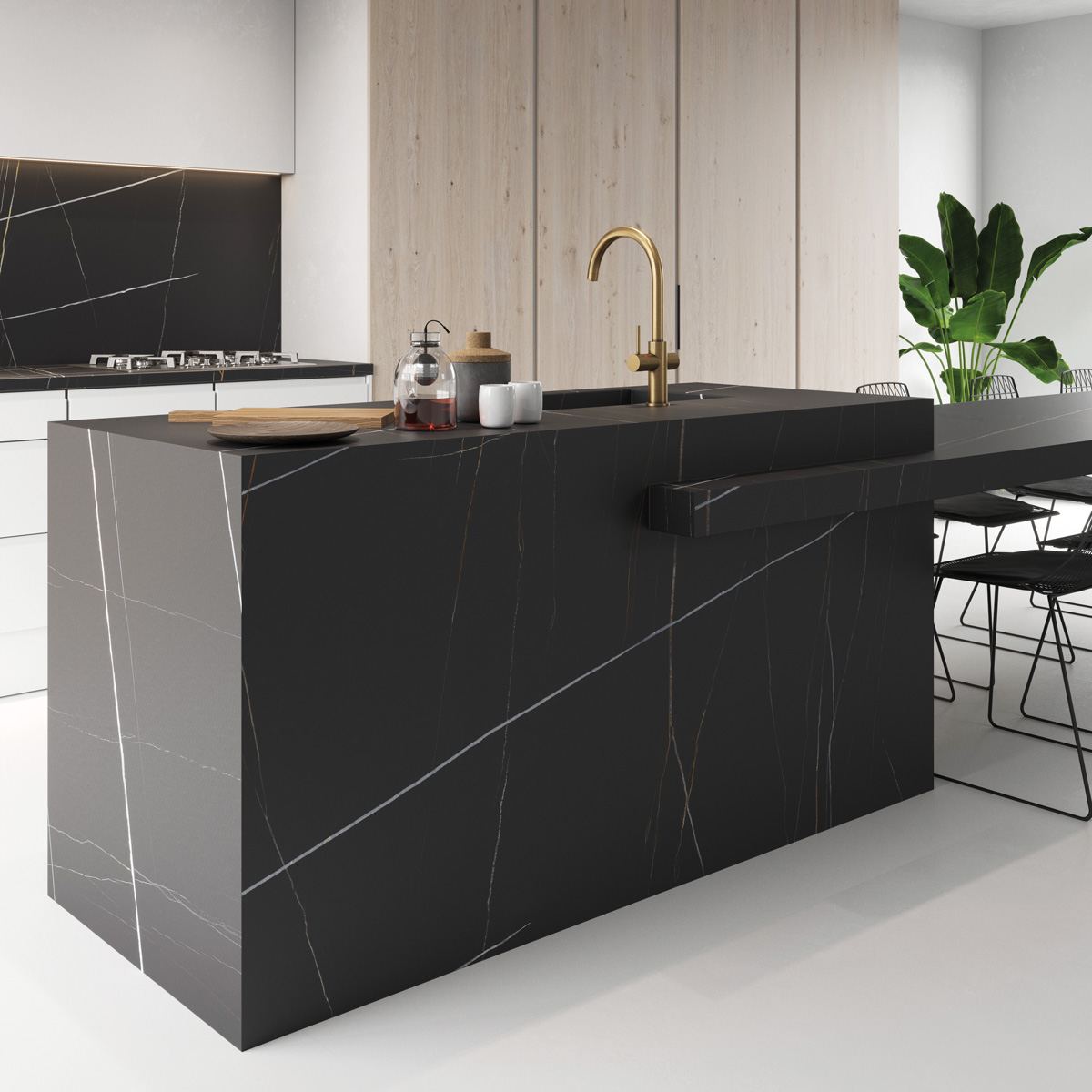 A good example of their extensive selection of superior surface materials are the porcelain slabs which are currently trending, including the ultra-large sizes 40 in. x 40 in., 48 in. x 48 in., 40 in. x 100 in., 48 in. x 96 in., etc. up to their 128 in. x 60 in. porcelain slabs for indoor and outdoor countertops. "By getting porcelain slabs instead of natural stone, you are eliminating the hassle of maintenance and polishing your floors," says Ferrando. "In addition, by going with porcelain you know exactly what you're getting. The colors are more reliable and you will make the installer's life a lot easier. Larger format tiles give the impression of a bigger room and more space."
Upon arrival, customers are first greeted at the entrance, where they are offered some of Iberia Tiles' famous coffee or another beverage of choice. The Iberia Tiles team then works to get an understanding of what the client is looking for and shows them several of the best options selected by the experienced sales associates. After the customers select the potential options, the team then shows examples of previous projects they have done with the products chosen to given an idea of how it would look installed in their home, office or building. After the customers pick the product that is right for them, the sales associate continues to oversee the process, making sure the delivery process goes smoothly in order to ensure a pleasant experience.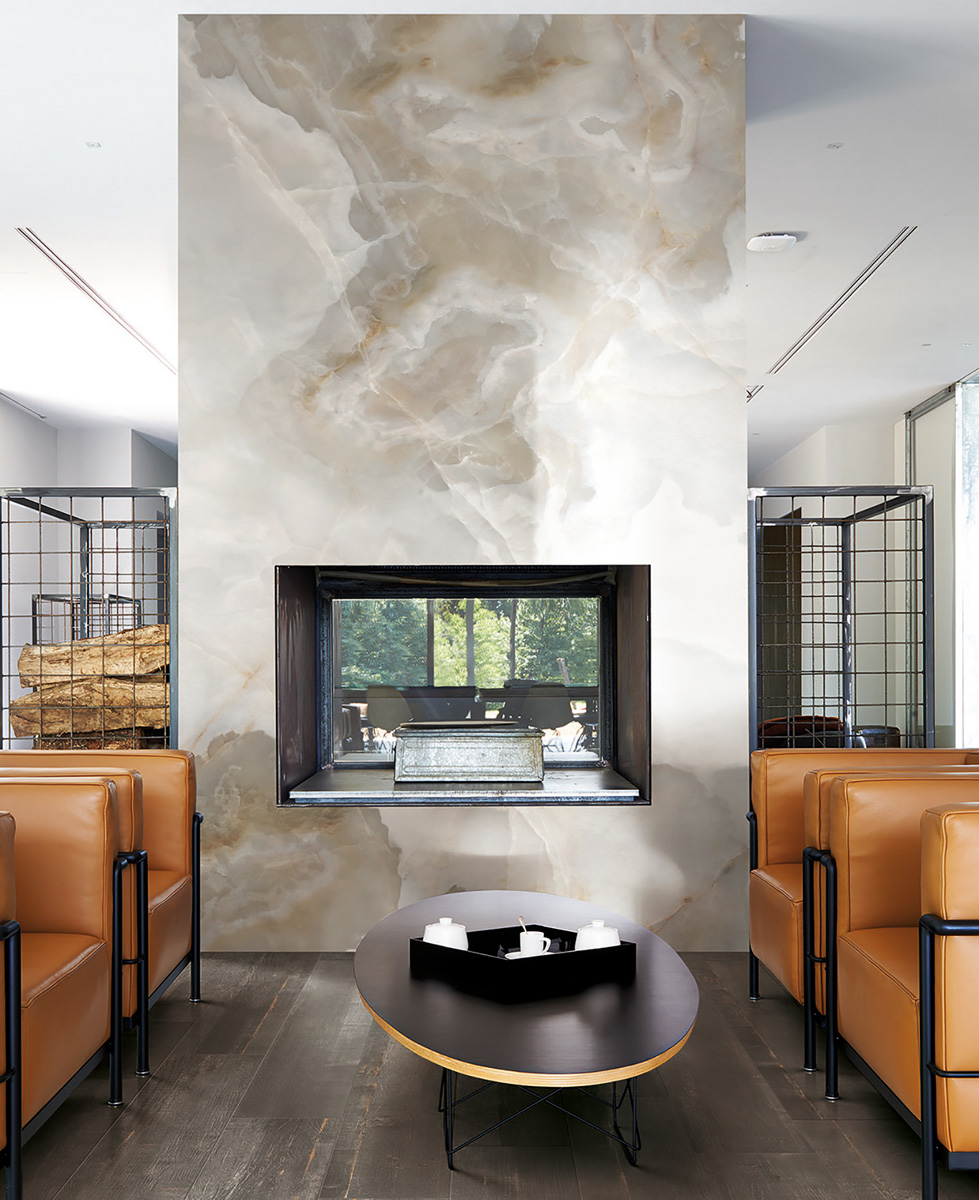 Rosa Sugrañes founded Iberia Tiles in August 1979, and in 1986, the company opened their showroom at 4221 Ponce De Leon Blvd. in Coral Gables. Just 3 years later, Iberia Tiles moved to its present headquarters at 2975 NW 77th Ave. in Miami, while keeping the Ponce De Leon location, together yielding 80,000 square feet of total space. Over the ensuing 40 years, the company has been dedicated to providing the South Florida residential and commercial markets with design options for hard surface flooring. "We have built a reputation of having the highest-quality finishes with endless design options relating to porcelain, stone, mosaics and slabs," says Ferrando. "After many years of hard work and making customer satisfaction one of our main priorities, we are one of the most recognized companies for tiles and stone in all of South Florida." In addition to the huge selection of tile and stone, they also offer setting materials, profiles, faucets, bathroom furniture and more to their clientele, which includes builders, designers, architects and homeowners.
Looking toward the future, they plan to keep bringing attractive and innovative products to the South Florida market while continuing to grow by opening new stores and expanding distribution. "We are currently renovating our main store in Miami, which will carry all of our products, and we are very proud of the exterior results so far," he says. "We will start the renovation of the interior this year."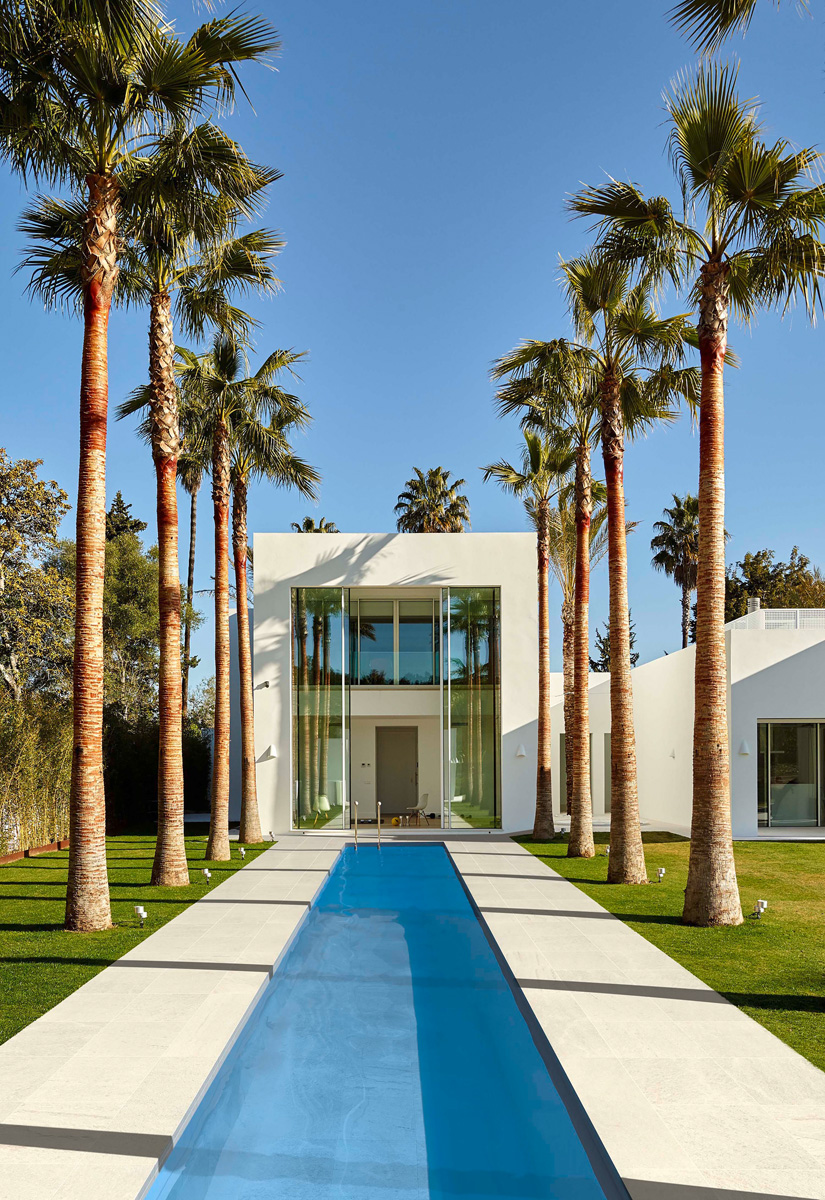 Ferrando concludes: "Iberia Tiles has been around for 40 years for a reason," he says. "Our mission is to make our customers happy and we have a record of accomplishing that," he says. "We carry top-of-the-line products in the market at competitive prices. Whether you are a homeowner, architect, designer or builder, we are here to provide the best quality for all."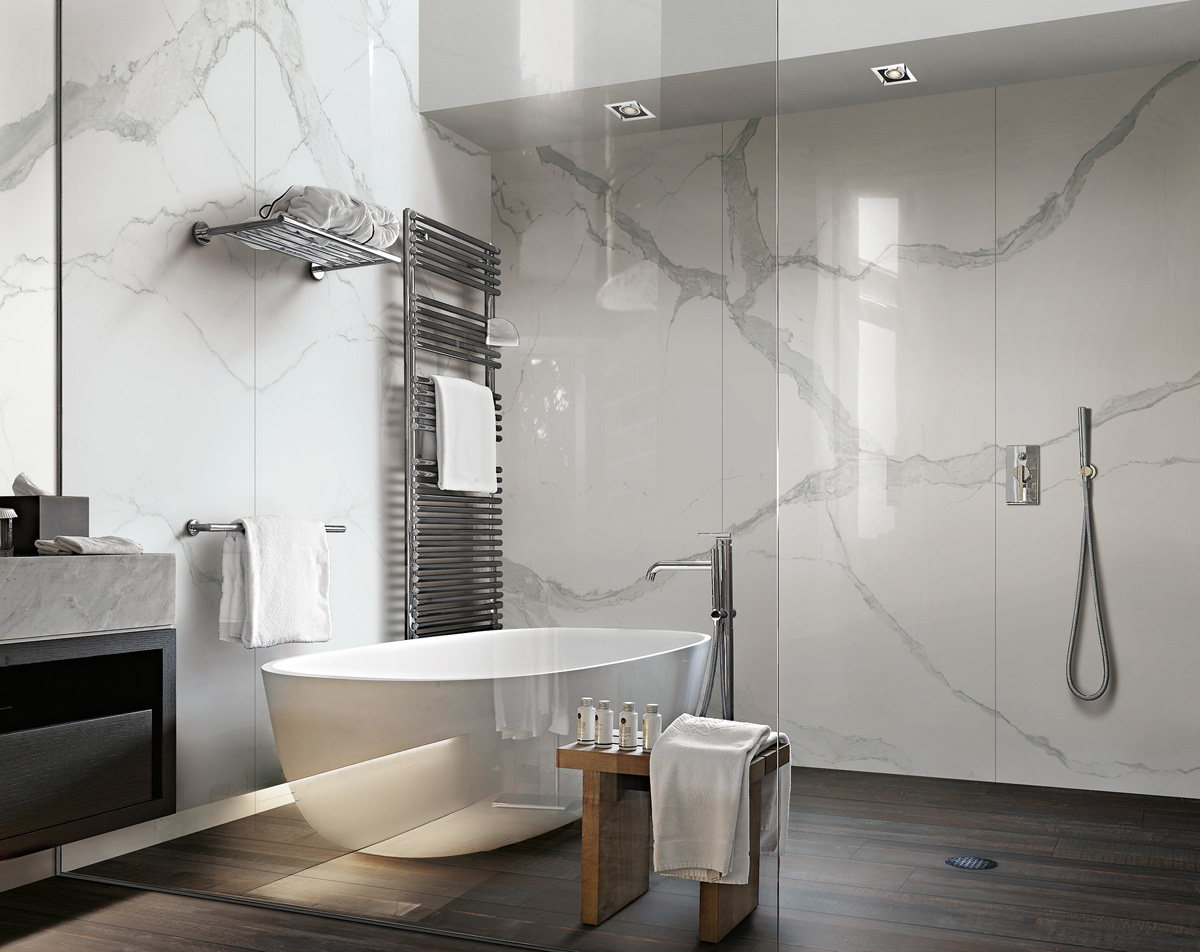 Iberia Tiles is located at 2975 NW 77th Ave. in Miami. Their Coral Gables office is located at 4221 Ponce De Leon Blvd. For more information, call 305.591.3880 (Miami) or 305.446.0222 (Coral Gables), or visit IberiaTiles.com.