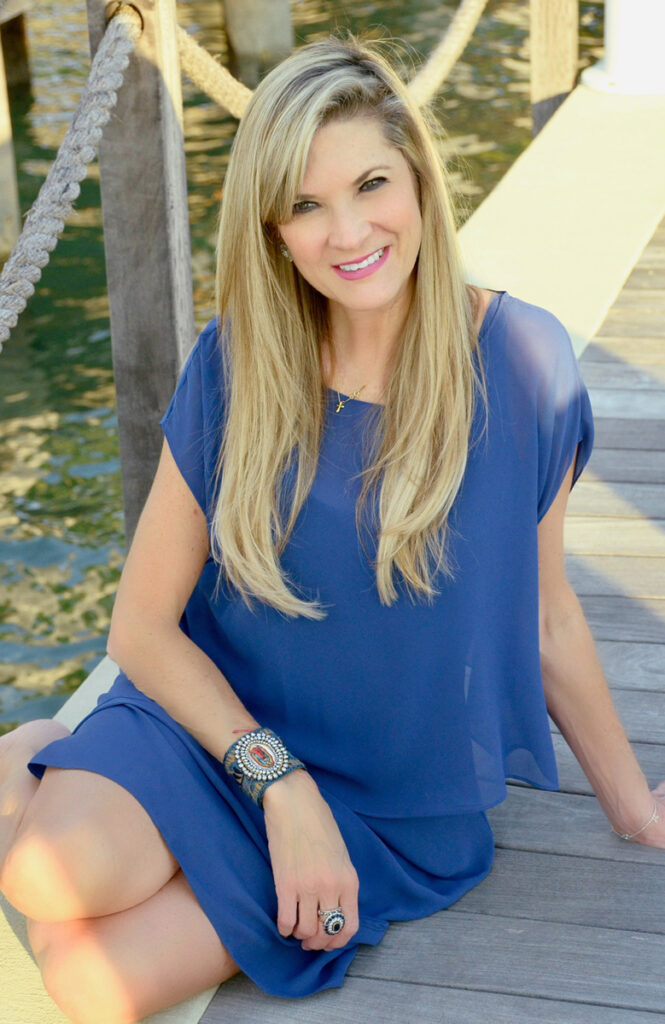 Brigitte Nachtigall
Great Properties Int'l Realty
305.710.9664
Brigitte@BNachtigall.com
BNachtigallProperties.com
"Honesty is the key to a successful career in real estate — clients will stay loyal and trust you if you always tell them the truth."
You can't fake enthusiasm — it's one of the most powerful engines of success. Brigitte Nachtigall lives what she sells: Key Biscayne and the Miami lifestyle. "I have a family with all boys, and they love boating so that's something that we enjoy, being out on the water is so peaceful," she says. "I also love to escape occasionally and walk on the beach…an activity that I do more with my girlfriends. I love everything about Miami, the diversity, the cultures and the energy." She has specialized in Key Biscayne for the past 33 years. "2021 and 2022 have been incredible," she says. "We have moved so much inventory. It was very interesting because we sold many off-market properties (because of the lack of inventory)." She has been married to Mike Aixala for 25 years. "My husband is a builder and a huge asset to me," she says, as is the fact that she's extremely committed and highly detail-oriented.
Pro Kudos: "An attorney that represented the other side (not my client), called recently to tell me that he was very impressed with my work and how I was really on top of everything — it absolutely made my day!"
Life-Changer: "I recall when I took a summer job at a local Key Biscayne real estate office, it was supposed to be just for the summer, but I ended up falling in love with it."
The Explorer: "I love to travel and experience different cultures. My ultimate dream would be to visit every single country in the world if I could. I have an app on my phone that tells me what percentage of the world I have seen, and I have a very long way to go!"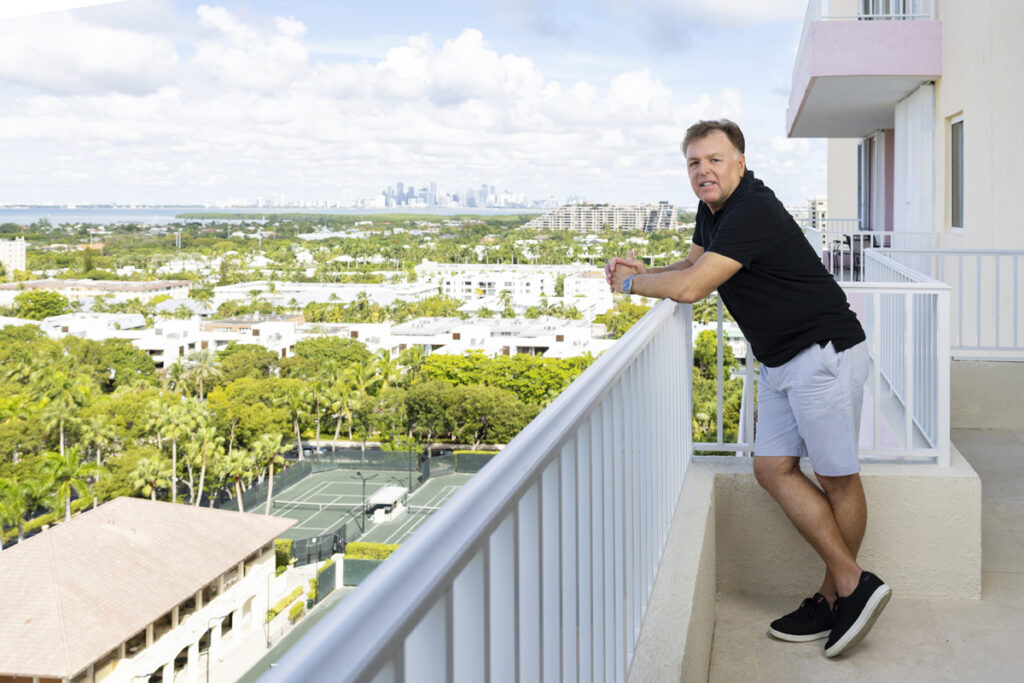 Doug Kinsley
Fortune Int'l Realty
305.215.5900
Doug@FIR.com
DougKinsley.com
"I've always had an interest in design and architecture and enjoy working with people on a one-to-one basis — real estate was the perfect career choice!"
When Doug Kinsley first started in the real estate business, Key Biscayne had a large population of Winter Snowbirds. "In the 1980s and '90s, I sold a large number of properties to people in their 50's and 60's who were entering retirement," he says. "They were more than customers. We would have long talks and they offered me so much advice. I learned a great deal from their life experience. Now, they are in their 80's and 90's and need a different lifestyle, either assisted living or to relocate closer to families. For me, it's difficult to see them go." But he has a whole new group of enthusiastic buyers/future friends coming in. "It's a very exciting time," he says. "Recently, Fortune has affiliated with Christie's, to become Fortune Christie's International Realty. This partnership will be a huge benefit to my customers. Their properties will have a tremendous amount of national and international exposure. Christie's offers us unique marketing and promotional opportunities."
Notable Sales: "My first $1M+ sale was the hook-shaped lot on Mashta Point. I sold it in June of 1989 for $1.3 million. My highest sale was a Venetian Isle home that sold for $18 million in September 2020."
Home Sweet Home: "My condo is very special to me. On the East side, it has unobstructed views of the Atlantic Ocean. On the West, it has 180-degree, unobstructed views of Elliot Key, Coconut Grove, Coral Gables, the Miami Skyline and the Port of Miami. It's my happy place."
Happy Resident: "I starting coming here in 1964 and permanently moved to the island in 1980. I swim for an hour every day in the pool, go for long walks, and an occasional bicycle ride. I make the most of our beautiful weather."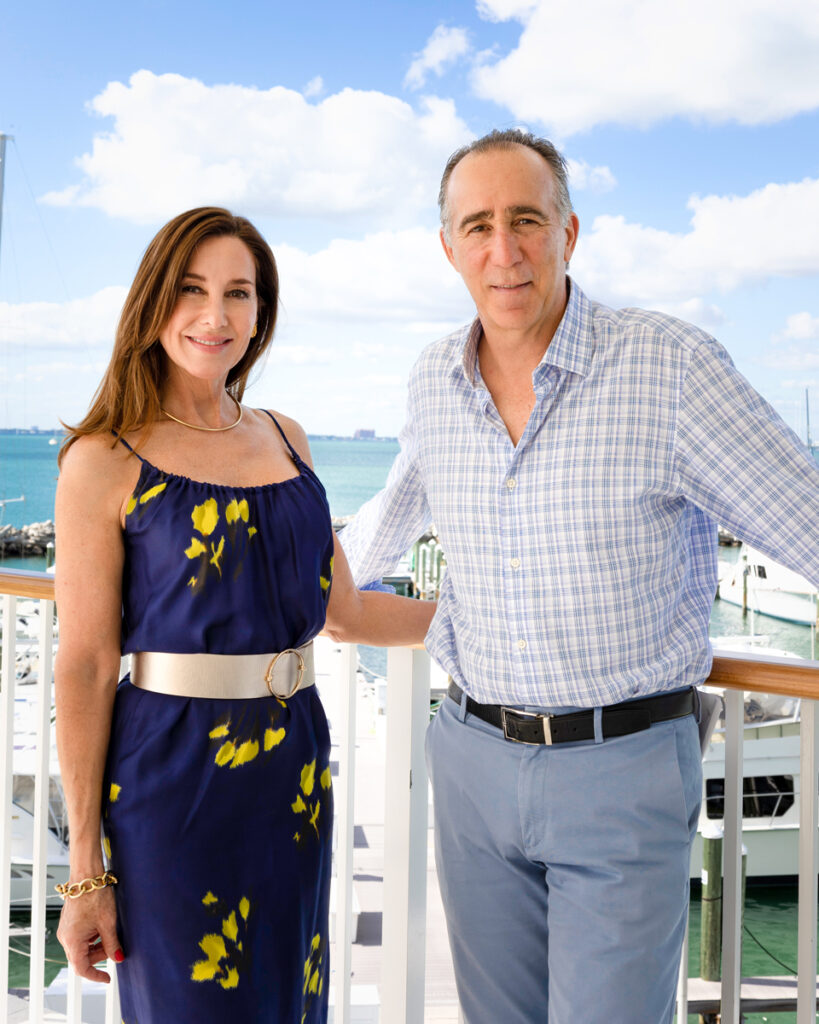 Ana Somarriba
Great Properties Int'l Realty
305.215.1686
SomarribaAna@Hotmail.com
GreatPropertiesIntl.com
Daniel Gaviria
Great Properties Int'l Realty
305.582.4800
DanielGGaviria@Hotmail.com
GreatPropertiesIntl.com
"As we own our company, we're able to directly determine in what direction we want to take it."
As recent empty-nesters, Ana Somarriba & Daniel Gaviria are now looking forward to traveling more as they enjoy the freedom of not having to follow school schedules. They recently went to Portugal, which they both loved and hope to visit again soon. The past 12 months has also taught them that the real estate market is anything but predictable. "Who would have thought during the worst of the pandemic that Florida would become one of the fastest growing states in terms of influx of new residents and that South Florida's home values would appreciate the way they did," they say. "Now, the next 12 months will probably shift from an increase in price to a more stable and predictable market due to higher interest rates and a slowing down of people moving to the state. Fortunately, values are expected to remain and investing in South Florida still makes a lot of sense." They're ready with approximately 90 dedicated and professional agents working at Great Properties Int'l Realty in their Key Biscayne and Doral offices.
Let's Go Golfing: Daniel is an avid golfer and can be found on a golf course several days a week. He welcomes anyone looking for a game to join him, no matter what the person's handicap, and whether they've lived on the island forever or are new to the area.
Their Backstory: They came to real estate out of a passion for sales and its unlimited potential. They enjoy networking, marketing, sales and the people aspect of the business.
Diverse Clientele: The husband-wife team specialize in the luxury market and their client base is mostly Latin American buyers and sellers. "However, our clients have ranged from all over the world, representing the diversity that is Miami," they say.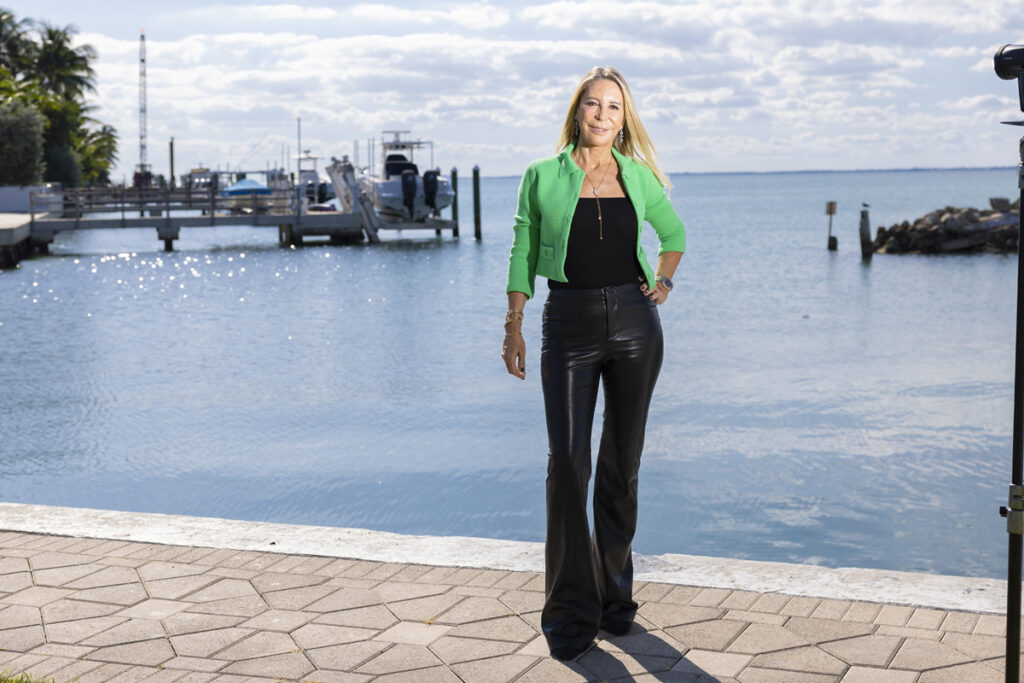 Giulietta Ulloa
BHHS EWM Realty
305.710.6620
Giu@GiuliettaUlloa.com
GiuliettaUlloaGroup.com
"I not only use all of the resources in my power to find the best fit for a client, but I also try to remain a loyal friend while doing so."
A few years ago, Giulietta Ulloa visited a spectacular home in Harbor Point, not as a realtor, but as a friend. "I was instantly captivated by the Balinese-style architecture, and in awe at my friends for building this stunning dream home," she says. "Years down the line, I was fortunate enough to bring a buyer to the very home I fell in love with. This was definitely one of my favorite and most memorable sales. In addition to this sale, we sold the most waterfront homes in Key Biscayne last year." Since childhood, she has been enchanted by the various (and quite unique!) styles of homes that exist. "I've always been intrigued by different architectural styles, finishes and intricate designs," she says. "Though it took me a while to get into the real estate world as a professional, exploring different types of homes has always been a passion of mine." Combine her degree in Marketing, and Master's in Negotiation & Real Estate Skills, with her internal synergy that perfectly balances professional and approachable, and her willingness to be always available to clients, and you've got a real estate powerhouse.
Forming Bonds: "Building trust with a client is essential. They need to feel comfortable letting me guide them through one of the more complicated and important purchases of their lives."
Tech Talk: "I plan to remain at the forefront of this new, more dynamic market by integrating new tools and advancements in real estate technology; and I have not one, not two, but three young and hungry protégées!"
Charitable Legacy: "My daughter, Ximena, who also works with me, is a subdirector at Coaniquem, (aka The Burned Child Aid Corporation), a private non-profit with the objective to fully rehabilitate children and adolescents with burns and other scars that otherwise would negatively affect their quality of life."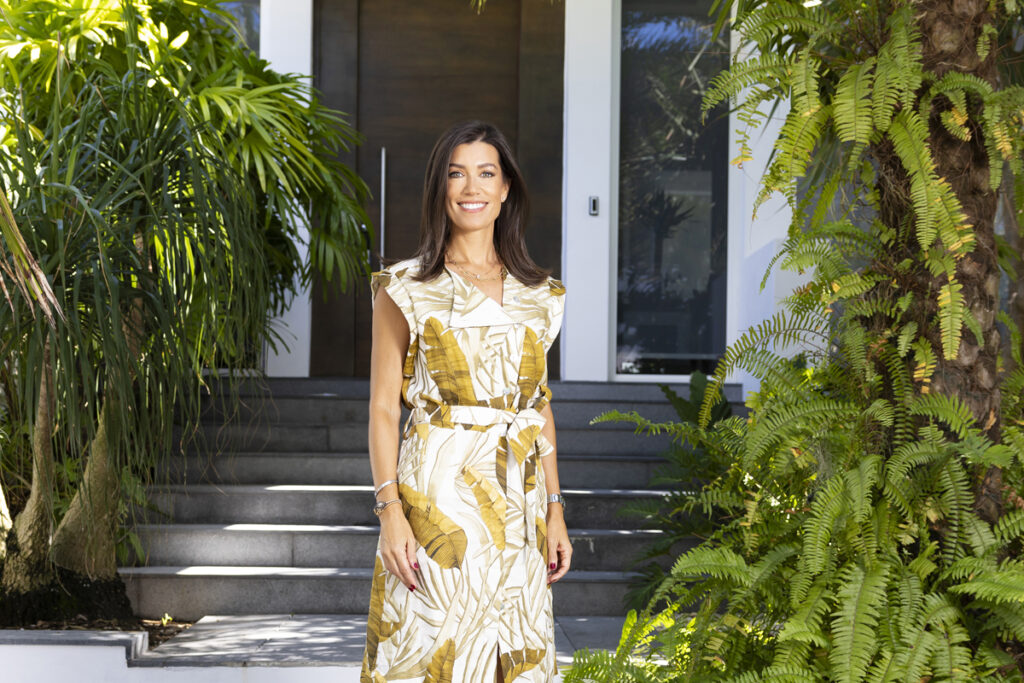 Elena Chacon
BHHS EWM Realty
305.606.5700
Chacon.E@EWM.com
ElenaChacon.EWM.com
"I'm passionate about my work, a good listener and always put the interests of my clients first — my services are backed by my strong background in business and finance."
Many people chose to move to Florida in 2022, creating an extremely tight marketplace in Key Biscayne. Highly experienced and well-connected, Elena Chacon rose to that challenge by introducing several off-market homes to her clients. "This allowed them to evaluate those homes without the pressure of the competitive market and start their negotiation before the homes hit the market," she says. "Five of my clients ended up securing their homes under these circumstances, including two waterfront homes." She credits this success to her professional relationships. "I'm very grateful to all the fellow realtors whom I have the pleasure to work with, and our amazing relationship based on trust and integrity over a decade of business," she says. "It is a crucial advantage to get the best for my clients." In 2022, she was once again recognized in the Top 1.5% of the 1.6 million real estate professionals in the U.S. by RealTrends America's Best Real Estate Professionals list; and ranked #19 in the Top 100 Latino Agents By Volume across the country, by the National Association of Hispanic Real Estate Professionals.
The Beginning: "When I moved to Miami, many of my clients from my former job as an International Tax Advisor in Uruguay reached out to me looking for someone trusted to help them with their real estate investments in Miami."
Sporting Pursuits: "Whenever I get the chance, I play padel with my friends at the Ritz-Carlton on the island — it's so much fun! I also love to dive with my husband, Pablo — we've been diving together for 19 years now!"
Kid Time: "I encourage my 4 kids to do sports and I accompany them as much as I can to the competitive matches on the weekends. We are introducing our older kids to diving as well."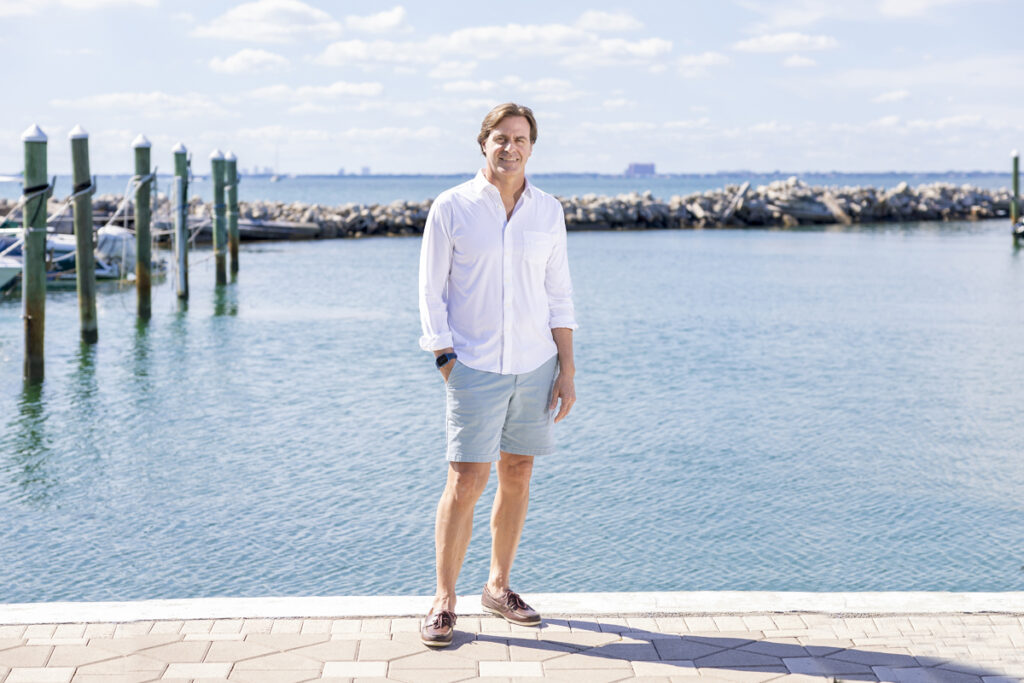 Cristian Gonzalez Black
BHHS EWM Realty
305.775.3426
GonzalezBlack.C@EWM.com
CristianGonzalezBlack.EWM.com.
"I always stay cool, calm and collected by maintaining a positive frame of mind. I like to think that I'm a good listener and easy to talk to."
In his youth, Cristian Gonzalez Black's grandparents would take him to open houses in the neighborhood. "I would over-hear the conversation of prices, square feet, finishes etc.," he says. "Ever since then, I've been intrigued at the prices of homes and apartments wherever I've lived and traveled around Europe and the U.S." His father was in the construction business back in Spain. "I studied International Business Studies in a university in Miami to assist in the trade," he says. But he ultimately ended up staying in the city to create his own path in real estate. "I've been in the business for over 23 years and prices back then where way lower than today," he says. "However, this year I sold a unit for $18 million, which would be my highest single sale in my entire career." His work ethic is a mix of office duties and walking the neighborhood. "I like to be in sight so people know that I'm always available to talk about real estate," he says.
Quick Chuckle: "This year, two different sellers called me a mench…a Yiddish word for 'someone to admire and emulate, someone of noble character.' What a great compliment!"
Insider Look: "I like to think that I'm a well-rounded person with a good sense of humor. I'm dedicated to my trade because I love what I do — but there's much more to me than just real estate."
Family First: "Our son just started kindergarten – how time flies!"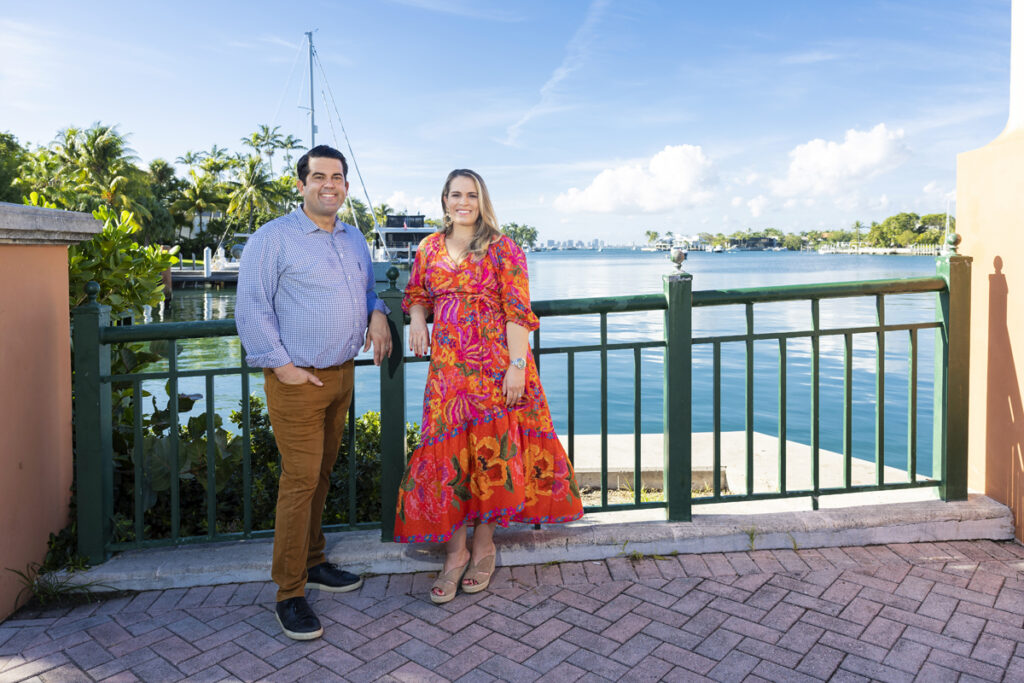 Victor Coto
ONE Sotheby's Int'l Realty
VCoto@OneSothebysRealty.com
305.942.4452
TheKeyBiscayneRealtors.com
Sarah Benach Coto
ONE Sotheby's Int'l Realty
305.586.8765
Sbenach@OneSothebysRealty.com
TheKeyBiscayneRealtors.com
"Real estate is typically one of the largest investments a person makes so we take our role as an advisor extremely seriously and look after our clients' investments as if they are our own."
Power real estate couple Sarah Benach Coto & Victor Coto are expecting their first child this month. "We are excited that our daughter will grow up on Key Biscayne like we did," they say. Both first-generation Americans with Cuban parents, she is a graduate of La Salle High School and Fairfield University; while he is a graduate of Columbus High School and the University of Florida with an MBA from New York University. "Real estate allows us to work with great people in one of the best cities in the world," they say. "Since purchasing and selling real estate is such a personal experience, it allows us to forge bonds and friendships with our clients that last a lifetime." Although prices have increased over the past couple of years, they are still bullish on Key Biscayne, given its great weather, beaches, international appeal and tax policies. "The real estate market is cyclical, with Key Biscayne always on a long-term, positive trajectory," they say. "On a global scale, Miami continues to grow in prominence and desirability."
Key History: "We are both Key Biscayne born and raised and graduates of St. Agnes — Go Bears! Our families have been on the island since the early 1960s and continue to live on The Key."
Water Wonders: "Since we love the ocean, you can regularly find us at The Beach Club or Yacht Club soaking in Miami's fantastic weather. We are happiest on a boat, at the beach or by the pool sharing good times and great music with family and loved ones."
Stellar Service: "We work with both buyers and sellers across all of Miami, focusing primarily on Key Biscayne, The Roads, Brickell, Coconut Grove and Coral Gables. We are data-driven and service-oriented. We are always a phone call, email or text message away."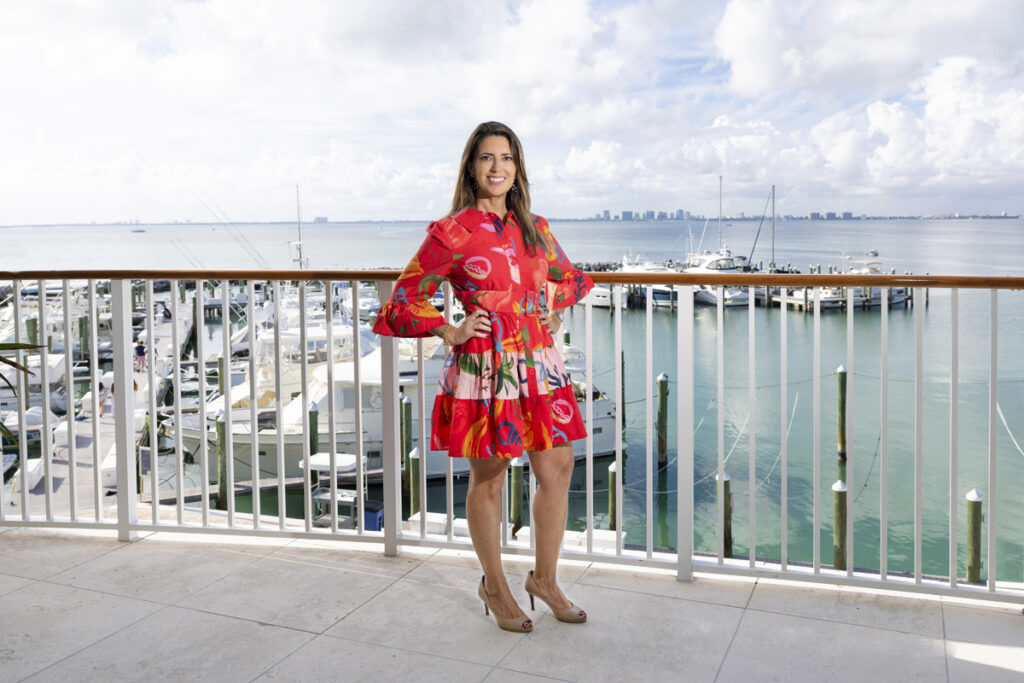 Claudine Coto Knautz
One Sotheby's Int'l Realty
305.389.6229
Claudine@TheCotoGroup.com
TheCotoGroup.com
"The rich sense of community is what makes living on Key Biscayne special — it's so important to get involved. We need positive leadership today, more than ever."
When it comes to her career, Claudine Coto Knautz is most grateful that so much of her business comes from happy past clients and word of mouth. Reflecting on her years in real estate, she has built a business with a healthy mix of selling both condos and houses as well as representing both buyers and sellers. Her hard work has paid off — The Coto Group has had another record year with over $145 million sold or under contract. What's more, she goes the extra mile for clients. "My tip for buyers is to be patient, be educated and be ready," she says. "Know the market well so that when an opportunity becomes available, you know firsthand if it is right for you." When not working, she's trying to keep up with her two little ones, Natalie (6) and Henry (5). "I spend as much time as possible with them," she says. "Key Biscayne offers endless options for kids: we love to be at the beach or by the pool, play at the Village Green, bike to the Mashta Bridge to watch the visiting manatees and soak in the sunsets at the Key Biscayne Yacht Club."
Proud Legacy: "Since childhood, I watched my father, Carlos Coto, work passionately to make deals happen for his clients. We are a real estate family and we love Key Biscayne. I'm proud to have him as a partner and to have followed in his footsteps."
Global Reach: "I've established a unique network of Sotheby's agents in other luxury markets around the world including New York, Aspen, Paris and beyond; I keep a pulse on these markets and also maximize exposure for our listings beyond Miami."
Big Heart: "Our lively community is what makes Key Biscayne so special. It's so important to be involved. I serve with a few organizations including the Key Biscayne Community Foundation, striving to create a real and lasting philanthropic impact within the local and greater community."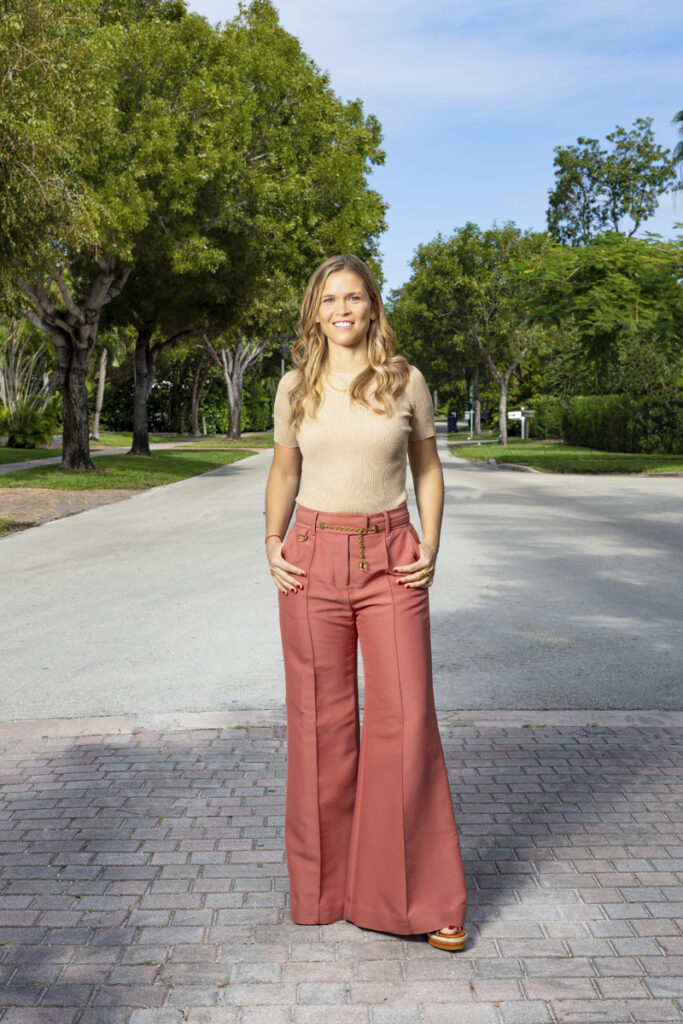 Dolores Urdapilleta
Urdapilleta Real Estate
305.790.9946
Dolores@UrdapilletaRealEstate.com
UrdapilletaRealEstate.com
"At the end of a transaction, I want my clients to think of me as the best realtor to represent them, always fighting for their interests."
Dolores Urdapilleta was born into a real estate family in Buenos Aires. After studying business administration in Argentina, she promptly joined the family firm. "I worked there for 4 years before moving to Key Biscayne," she says. "For the past 12 years, I've been working in Miami, helping foreign investors and locals find their perfect home or investment property." In 2020, after the COVID pandemic started and the world stood still, she was able to simultaneously sell a waterfront home in Miami Beach that closed for $9 million and a multifamily in Coral Gables that closed for $11 million. The secret to her success is that she's more concerned about long-term relationships with her clients, than for any single sale. "When I help and advise my clients, I'm always thinking of our long-term relationship," she says. "I prefer to lose a sale than to lose a client for not being happy with my service."
Defining Dolores: "I want to be known as a Real Estate Broker who is respected because I understand and know the market, care about my clients, help them buy or sell for the best price, and find the best property for their criteria."
Comprehensive Service: "I not only help clients buy, sell or rent. If they want to finance, I'm there to help them find their best bank. If they need to renovate, or fix the property, I share my network, etc."
Future Plans: "As a property manager, I'm always alert. I gain more properties every year. I'm working on a property management system that will completely change how investors are informed of their investments."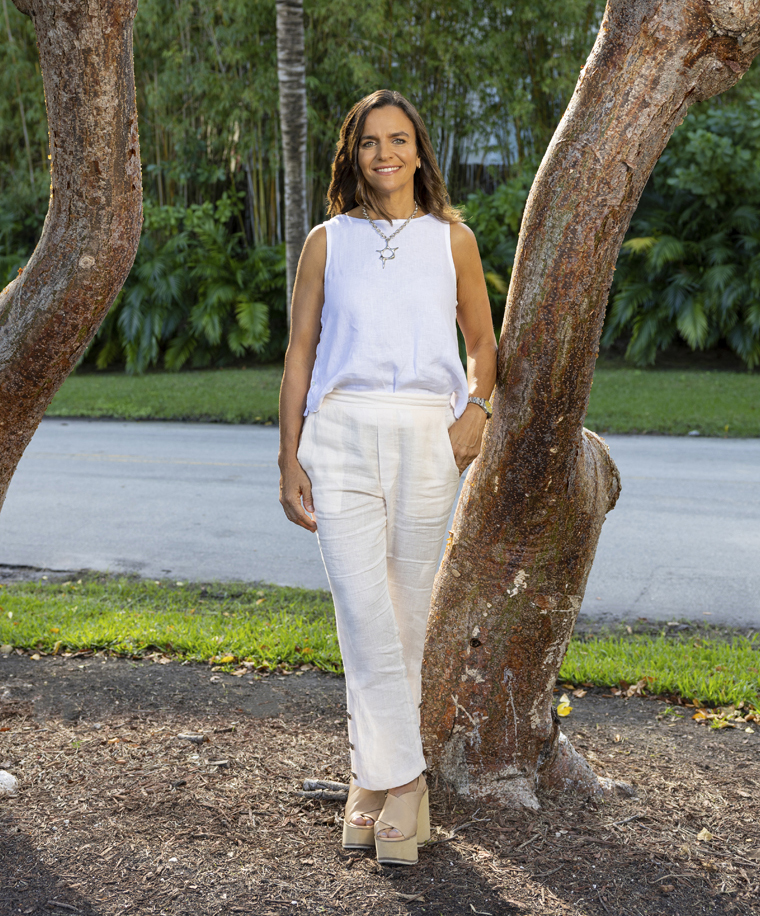 Victoria Brisky
Urdapilleta Real Estate
305.979.7069
VictoraBrisky@Yahoo.com
"I think my professional background, my understanding of the real estate market, and being very open with my clients about all the information available, allows me to operate as a team with them."
When Victoria Brisky found a $3 million condo in Sunny Isles for clients, she not only found the right piece of real estate for them but built a great friendship. "We probably spent about 10 weekends together looking for the "perfect" property, and I got to know them on a personal level," she says. "I treasure their friendship." This is typical of how she does business. Building lasting relationships such as this one saw these clients reaching out to her to represent them for the purchase of a beautiful holiday home in Rosemary Beach (Northern Florida) even though they knew she was not an expert in that area. A real estate powerhouse, she combines her degree in Business Administration, an international background managing global brands, a combined expertise in Human Resources, Marketing & Sales, and the fact that she has lived "everywhere": Argentina, Brazil, The Netherlands, and the U.S. — all backed by her commitment to making things happen.
Her Network: "I offer a complete and rounded service during the whole life of a property as the person to go to for a hassle-free investment — acquisition, repairs, maintenance, accounting, sales, etc."
The Maestro: "I have been DJ-ing for the past 4 years and am enjoying every bit of it! Getting lost in the music and creating a fun atmosphere makes me very happy."
Caring Nature: "One of my favorite charitable organizations in Miami is La Casita Foundation. They provide women with the tools they need to develop their skills while offering spiritual growth."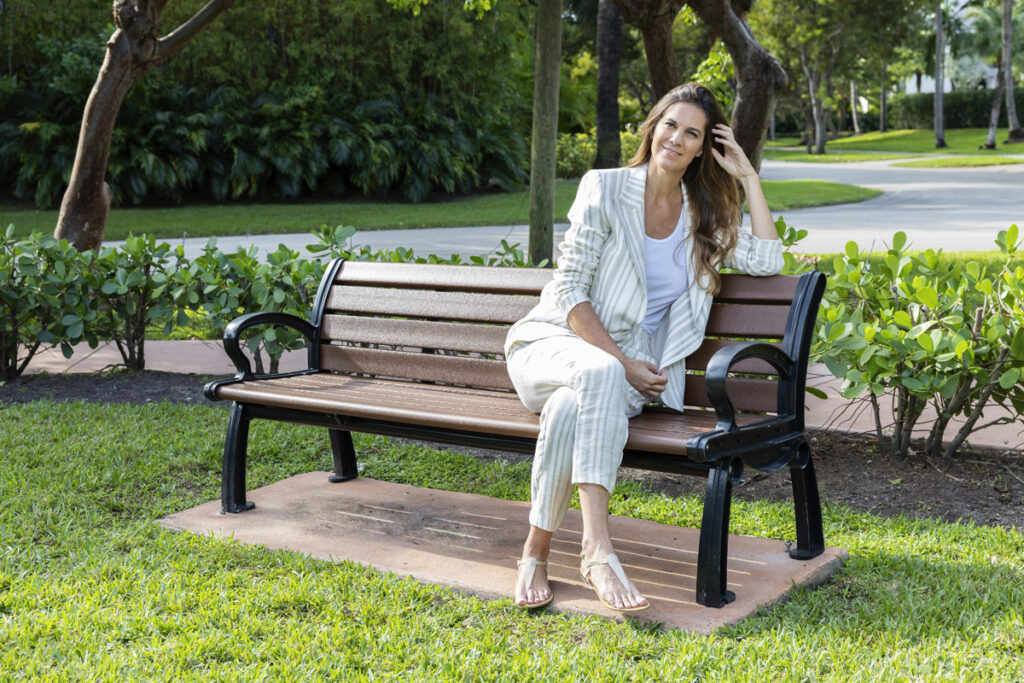 Maria Porro Toyos
Urdapilleta Real Estate
305.898.9929
MaruPorro@Hotmail.com
UrdapilletaRealEstate.com
"I'm proud to learn from and be part of a team of smart and motivated women, and am excited to undertake increased demands and a larger variety of clientele."
From managing the emotions of sellers and buyers to considering the sensory perceptions of a new home, psychology is at work in a number of ways throughout the real estate process when it comes to Maria Porro Toyos. "I use my Masters Degree in Psychology every day to help clients define their needs, whether in their personal/residential lifestyle or their investment ambitions," she says. "Simply put, I love meeting new people and helping them identify their desires and fulfill their dreams." In addition to helping clients buy and sell properties, she offers integrated management services, and goes above and beyond for every transaction. Such as when she helped an ill client purchase a beautiful apartment for his kids; and when she made a client presentation in La Paz, Bolivia, while recovering from altitude sickness. "I focus on personalized property sales and management, providing clients with an honest, seamless experience," she says. "I'm proud of everything I've learned from the real estate industry and from being part of an integrated and industrious team of smart women."
Local Enthusiast: "Miami is a fantastic city to live with incredible weather, beaches, nature, fantastic gastronomy, and international people. I've been living in Key Biscayne for the past 12 years — I can't imagine a better place!"
Life's Pleasures: "I love traveling and being with my kids, cooking, spending time with my friends, reading, going to the beach, walking…I'm very curious and love to learn new things."
Quiet Generosity: "I strongly believe in the power behind anonymous philanthropy and I'm always looking for new ways to help those around me. I'm particularly interested in supporting educational efforts in Argentina."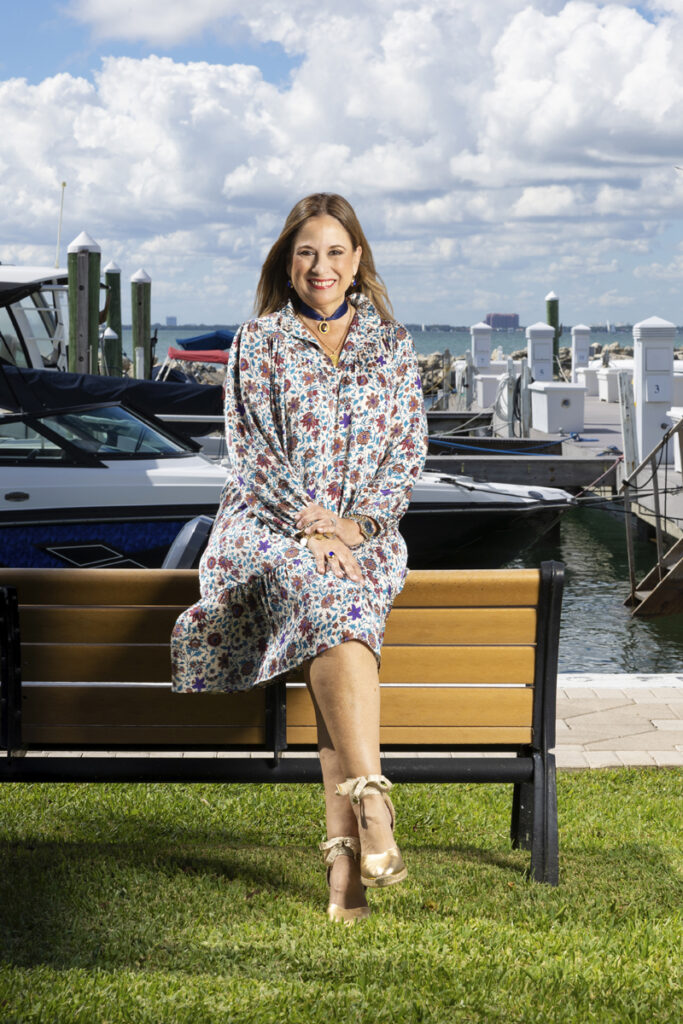 Vivianna Franchy
Vivianna Deluxe
BHHS EWM Realty
305.798.6010
ViviannaDeluxe@AOL.com
KeyBiscayneOceanfront.com
"My strength is my family, most of who live in Key Biscayne — my father, who taught me so much personally and professionally; and my mother, with her constant vigilance and care."
Vivianna Franchy immerses herself in the entire process of real estate. "My amazing son, who is my joy and my inspiration, grew up in Key Biscayne," she says. "We know every inch of the island — it is home to us, even though he has been living in New York for many years, he comes here and feels happy." Furthermore, seeing Miami become "one of the most beautiful cities in the world" fills her with "pride and gratefulness." She shares that knowledge and enthusiasm with clients. "I don't see real estate as a transactional business," she says. "Instead, I conceptualize it by equating the very tangible objective, which is to find the right property, along with the equally important objective of building an enduring relationship with my clients, complete with passion and competence. My work makes me happy and fulfilled. I strive to provide stellar service beyond expectations by combining many years of sales experience, a solid academic background, and interpersonal skills. This is my strong value proposition."
Forward Looking: "I'm labeling 2023 as the "Year of Opportunities." Inventories, although still tight, will begin to open as the year progresses. One must be vigilant in seeking these opportunities."
Sharing Credit: "BHHS EWM Realty has provided me such a source of growth with their suite of programs, ethical practices and phenomenal training capabilities."
Local Pleasures: "I like to explore the city — new parks, trendy restaurants and experiences near the ocean. Our South Florida winters are my favorite time of the year!"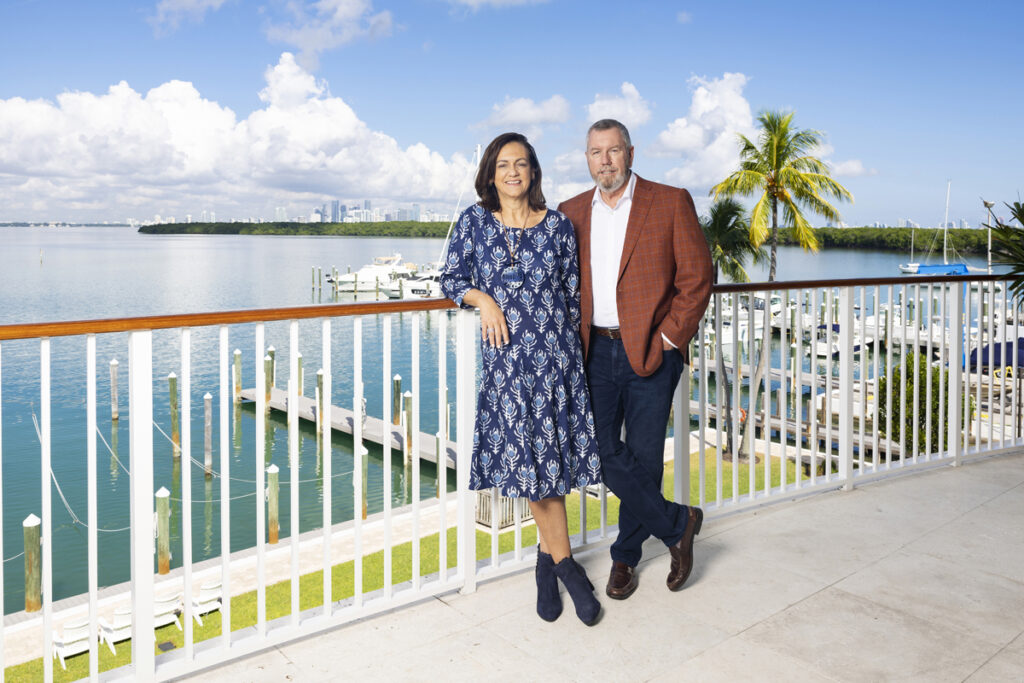 Thania Vernon
Miami Waterfront Properties
305.582.3761
TVernon@FIR.com;
MiamiWaterfrontProperties.com
Robert Vernon
Miami Waterfront Properties
305.606.9539
Vernon@FIR.com
MiamiWaterfrontProperties.com
"We know Key Biscayne, know the Village dynamics, know the building codes, know the flood codes, and so much more."
Selling an amazing waterfront property is impressive, selling it twice is a privilege. That is exactly what Thania & Robert Vernon accomplished with 22 Harbor Point. "When we first sold it, Robert was at the bankruptcy hearing with contract in hand," says Thania. "He resold it years later for $16 million in an off-market sale." The duo see their longevity as their biggest asset. "So many sellers appreciate our knowledge and experience, especially in these times and on Key Biscayne," she says. "I never understood why some entrust their largest asset to those who don't know or don't have the knowledge of understanding market conditions. After 35 years in the business, we've been through various cycles, have seen most everything and still are learning every day. It is smart and cool to reinvent oneself every few years, stay current with technology, trends and marketing. It's always a process." Thania recently got her North Carolina broker license to service local Miami people in North Carolina, as well as developers from Miami who are making a big push up there.
Landmark Events: "I turned 60 in November and Robert turns 65 next year, both milestone birthdays. Medicare is right around the corner!"
Getting Better: "Fortune is now Fortune Christie's International Real Estate, with the full backing of the Christie's branding and network. This is great for us and a phenomenal opportunity for our clients, allowing them global exposure."
Iconic Figure: "Our father Dick Vernon, landmark of Key Biscayne and "Mayor" of the Sands celebrated his 90th birthday in October, an is still in great health. We are blessed."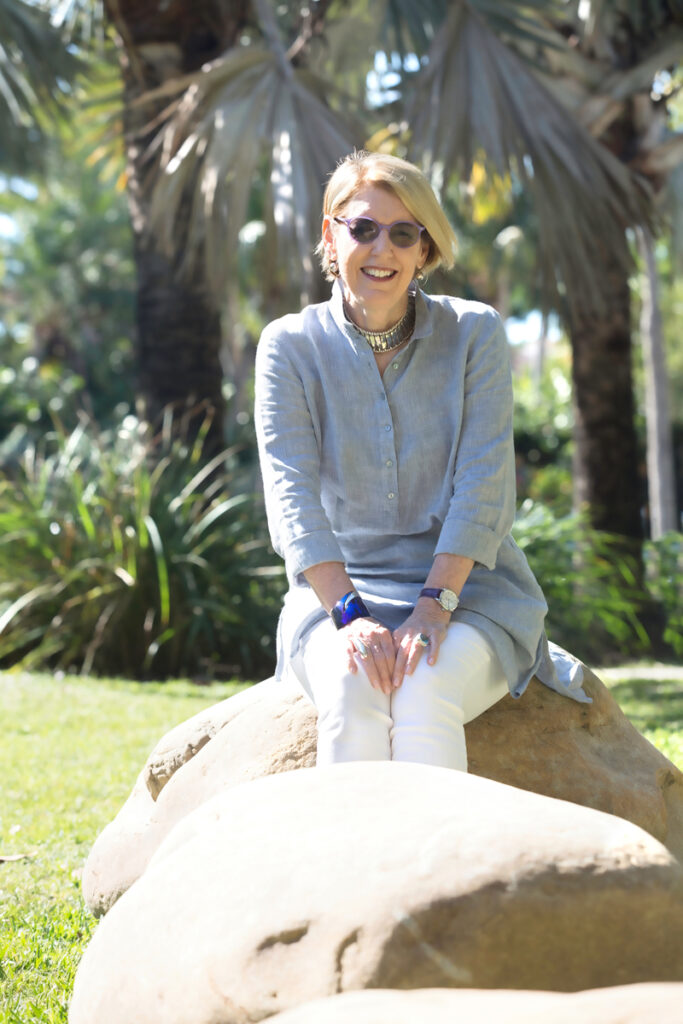 Kari Madera
Fortune Christie's Int'l Real Estate
305.439.3998
Kari@FIR.com
IvanMadera.com
"Moving from one paradise to another has been the best fortune I could have ever wished for. I love helping my clients find theirs!"
Kari Madera's father started the first advertising agency in Hawai'I, and growing up he taught her the ins and outs of advertising, marketing, finance and, most importantly, business relationships. She went to College in Switzerland, studying Spanish, French, Psychology & International Business. Upon graduation, she entered the hotel management program in Hawai'i. After moving from Hawai'i to Key Biscayne in 1982, she was approached by the President of the Chamber of Commerce at a hotel function suggesting she should become a realtor. "It was a seamless transition and felt completely natural," she says. Her first multi-million dollar deals on Key Biscayne were to South Americans. "I really enjoyed working with them because of the way in which they did business and I could practice my Spanish," she says. "They were mostly all-cash deals, and mortgages certainly didn't play a part in any of the transactions." Now, after 30 years in the business, her professional skills — particularly when it comes to negotiation — are at their peak.
New Homeowners: "It is turning into a buyers' market, so buyers get ready! There are some great opportunities available, with many more to come."
24/7/365: "I'm a realtor, we always work. We do have the good fortune to be able to stay connected even when we are on vacation. I love to travel and spend time with my kids and granddaughters."
Supporting Others: "My charitable interests include schools in underprivileged neighborhoods and the Transplant Organization, which has saved the lives of some of my dearest friends."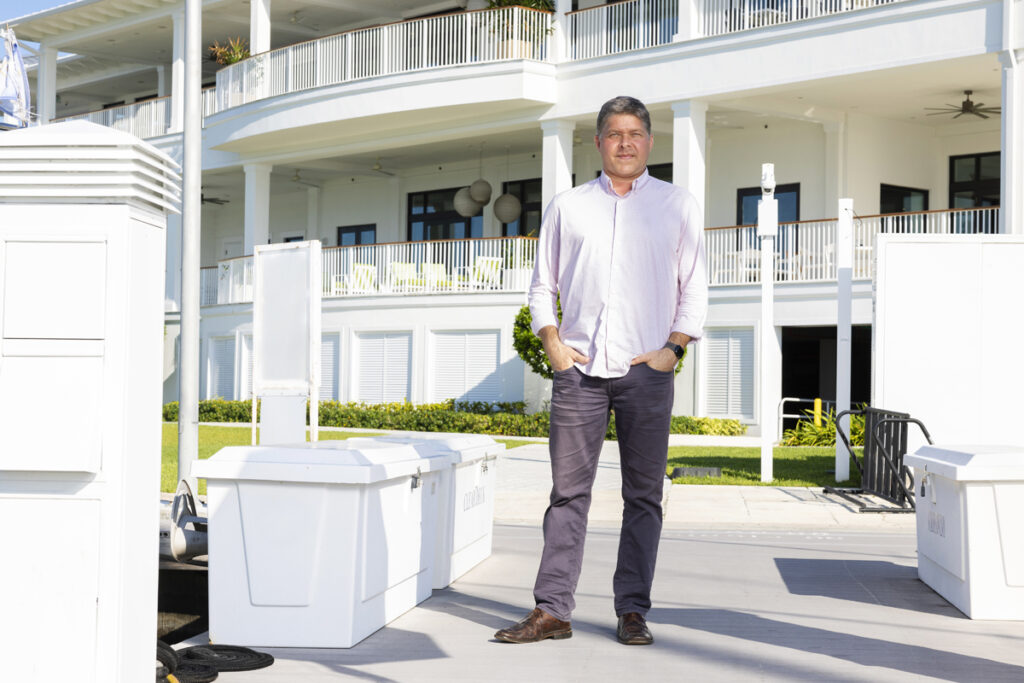 Spencer Raymond
Spencer Raymond Group
BHHS EWM Realty
305.951.5970
Spencer@SpencerRaymond.com
SpencerRaymondGroup.com
"My top priority is putting the needs of my clients first. Buying or selling a property can be stressful, and my job is handling the complexities behind the scenes."
Spencer Raymond is a top-producing realtor known island-wide as a dependable broker of prime properties throughout South Florida with a focus on Key Biscayne, where he has been a long-time resident. His path to representing sellers, buyers and those seeking investment opportunities was a little…different. A passionate musician who studied at the prestigious Berklee School of Music, his interest in media eventually led him to television production. While living in Manhattan and producing a series on some of the stunning properties in the Hamptons, he saw a career path where he felt he could make a difference in the lives of others. Now well-established in the field, his secret to success is simple: Unparalleled service and honest engagement with his clientele. "Nothing is more satisfying that the gratitude I receive from customers after every transaction," he says.
Modern Perspective: "I have been in the real estate industry for over 10 years now, and I feel my success lies in understanding clients' needs and connecting my sellers with ideal buyers. It's exciting to see Miami's culture, fine dining and infrastructure continue to evolve as our little city comes of age."
Family Matters: "My brother teaches at MAST, and my sister and her family, whom I never thought would leave the Northeast, are moving to Florida from New Jersey. They are very excited, and it will be great to have them down here."
Civic Minded: "I've been a Board Member of the Key Biscayne Chamber of Commerce for years and co-sponsor the Key Biscayne Children's Business Fair. It always feels good to support the many charitable organizations we have throughout Miami."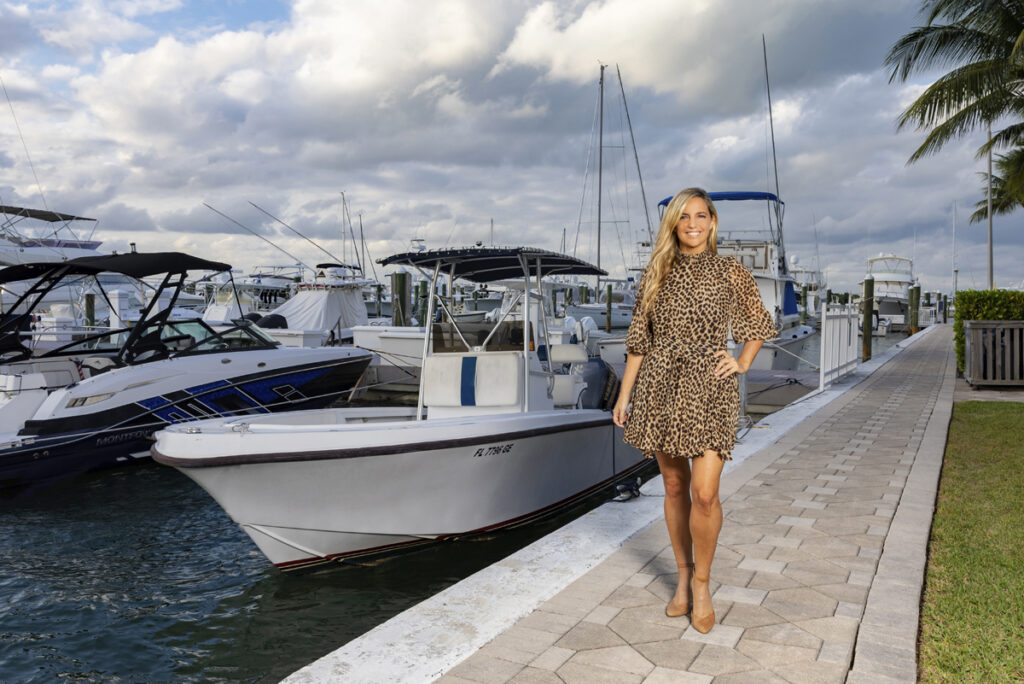 Camila Failo
Be Miami by One Sotheby's Int'l Realty
617.485.4556
CFailo@OneSothebysRealty.com
CamilaFailo.OneSothebysRealty.com
"After living in 8 places, we landed in Miami more than 7 years ago. My family finally knew we had 'come home' the moment we arrived."
Camila Failo added a global perspective to her legal background after experiencing an expat life in Buenos Aires, Dallas, Los Angeles, Amsterdam/The Hague, Boston, Cleveland and Miami. While in Boston & Miami, she worked for an English relocation-company and for a local Miami Law Firm, from which she learned how to best relocate families stress-free and how to handle real estate closings. "Adding realtor skills to my experience as a lawyer and destination consultant was the best way to offer my clients end-to-end services, combining my negotiating skills with my ability of reading people's needs," she says. "I know that being a realtor is more than finding a property. It involves family matters, stressful situations, logistics and economic risk factors. Clients feel protected when those matters can be confidentially shared and solved together."
Team Effort: "Together with Rocio Cernadas and Ines Morando, we deliver high-quality services to all of our clients with a collaborative problem-solving approach."
Above & Beyond: "Matching homeowners with different backgrounds and opposite goals — a Californian wanting to downsize and a Key Biscayner looking for an upgrade — is a challenging task that recently ended in a successful property swap. I connected clients, lawyers, accountants and even a moving company to make it all happen at once. The clients were thrilled with the double sale!"
Helping Hands: "We are proud sponsors of We Teer — an Apple approved app that connects volunteers with organizations."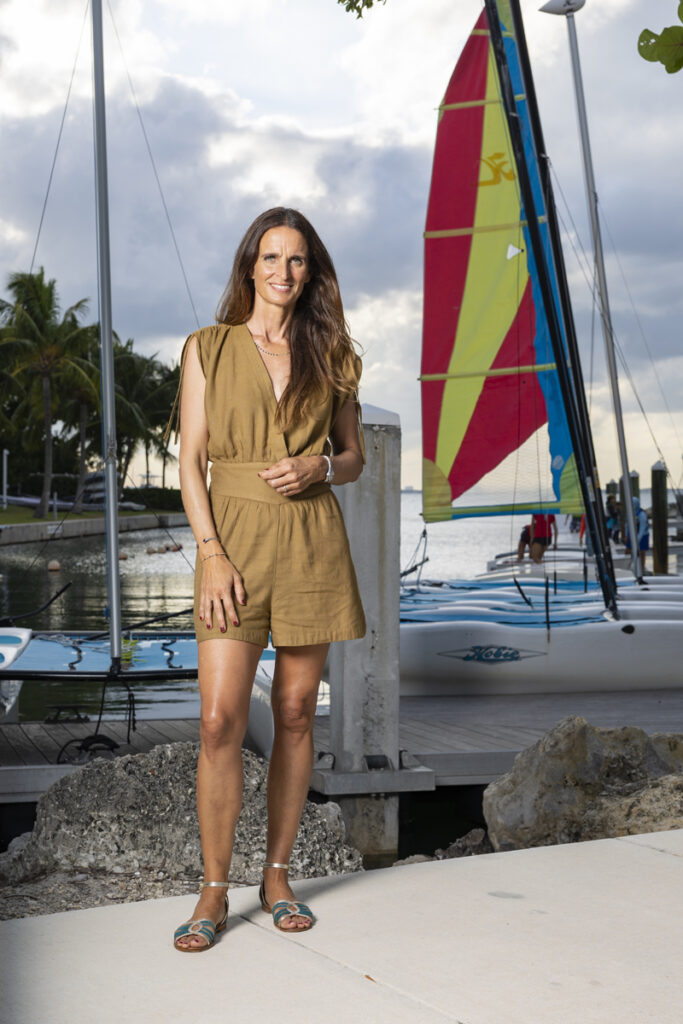 Maria Rocio Cernadas
Be Miami by One Sotheby's Int'l Realty
305.878.0759
Mcernadas@OneSothebysRealty.com
RocioCernadas.OneSothebysRealty.com
"My goal is to help clients make intelligent decisions while having a smooth and enjoyable experience — whether buying, selling, renting or investing."
An extensive knowledge of the market, combined with Maria Rocio Cernadas' empathy and loyalty yields a strong bond with long-term clients. "Deeply knowing clients' possibilities and understanding their tastes and interests, is crucial when choosing the right property or the perfect neighborhood," she says. She's committed to confidentiality and professionalism from start to finish. "Sometimes realtors are the first contact a family has when arriving to a new city," she says. "Recently, an Australian family moving to Miami felt supported and thanked me for my 'chill vibes and positive energy' — it was exactly what they needing in that challenging moment." What's more, she loves making clients visualize the potential of a property and how a home layout could be easily upgraded by removing a wall or adding an extra window.
Proud Mom: "The oldest of my 4 girls just moved to NY with a scholarship to Parson's School of Design. Being a working mom is not easy, balancing both worlds and being proactive is fundamental to my success."
South Floridian: "I'm a nature lover, so living on Key Biscayne is my perfect place to be. I also love the city vibes of Brickell and Downtown. It's priceless to be only 15 minutes away."
Important Relationships: "Having a strong relationship with realtors from different brokerages is a valuable asset when listings and off-market opportunities arise."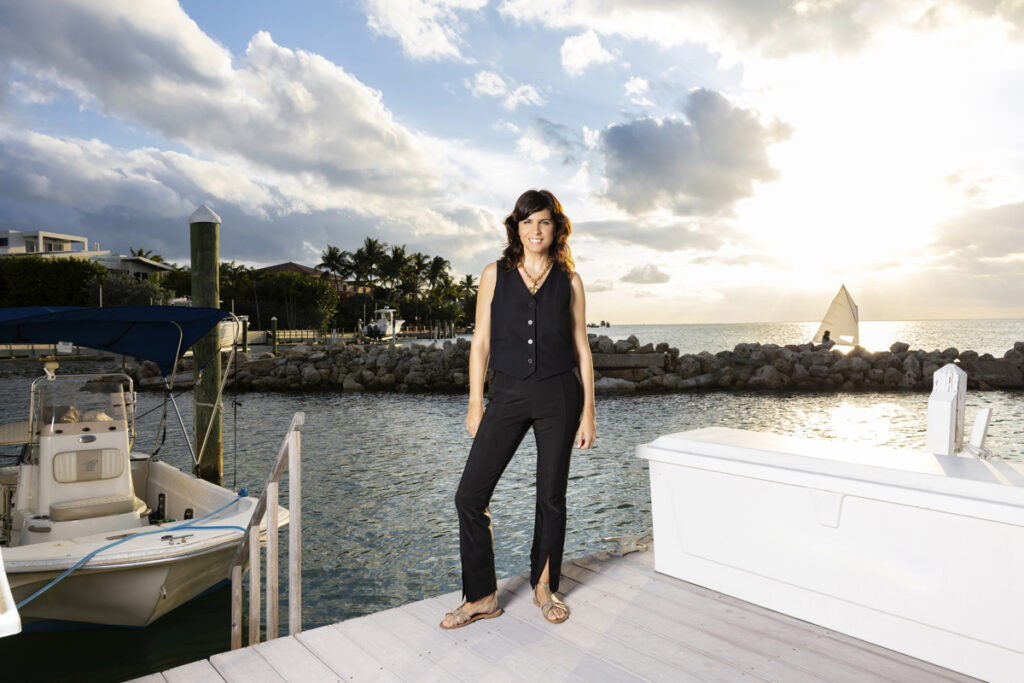 Ines Morando
Be Miami by One Sotheby's Int'l Realty
786.479.1871
IMorando@OneSothebysRealty.com
InesMorando.OneSothebysRealty.com
"I'm glad to be able to combine my wealth of advantageous skills as a Senior Event Planner and as an Art Dealer into the real estate world."
Ines Morando became a realtor in 2013, and after closing commercial and residential transactions in Brickell, Fisher Island and Key Biscayne, joined One Sotheby's Int'l Realty. "I like having challenges, and selling pre-construction projects was an exciting one for this year," she says. "Not long ago, we had a foreign client who was undecided but had an excellent budget. After analyzing developments — amenities, locations, developers, payment structures, etc. — we ended up choosing a luxury pre-construction in Brickell," she says. "Once the project was chosen, we selected the two best units available. We compared both, studied their floorplans, orientation and views. Our client was so satisfied with them that they bought two units instead of one!" It was a prime example of great teamwork that ended up in a double sale. Ines is extremely proud to be part of Be Miami team. "Our particular expertise is that all 3 of us get 100% involved in all of our clients' transactions; bringing them the best of our individual skills," she says. "Rocio Cernadas's years of experience within the market, and Camila Failo's legal background and relocation expertise, add a huge value when introducing myself to a client."
Stronger Together: "Having my great team by my side makes me feel supported and makes every day enjoyable."
Always There: "When I moved to Miami, I realized that a career as a realtor was the best way of offering all-embracing services, making clients feel supported during the whole process of their real estate experience."
Loving Mom: "As a mother to 4 kids, my free time rapidly fills up with sports activities, carpools and school events. Through it all, the goal is to always maintain a productive work-life balance."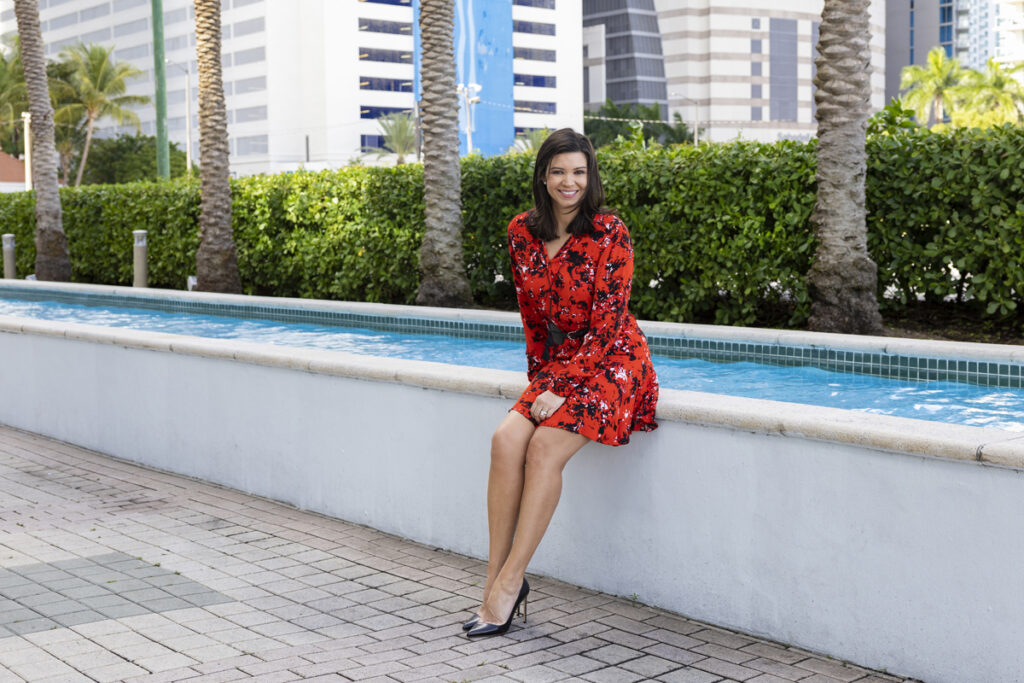 Ena Pereda
The Catena Group
786.290.7900
Ena@CatenaMiami.com
CatenaMiami.com
"The Catena Group and I specialize in preconstruction condo sales and are always eager to be a part of the next big project."
Many realtors have an interesting backstory, but only Ena Pereda can claim an ancestor who was Governor of Spanish Florida, has an obelisk in St. Augustine, and a stint in childhood acting on TV commercials. "Growing up, my parents owned several rental homes in Coral Gables," she says. "Being around many different properties, I began to appreciate all the different spaces and locations." When she graduated from the University of Miami, she began painting, but quickly realized it wasn't the right fit. She then worked in interior design, which helped her realize she enjoyed the finished product more than the process. "I soon found a job as an in-house sales agent for Cloisters on the Bay in Coconut Grove," she says. "I loved the flexible hours. Now as a mother, I'm able to meet with clients in the morning and make it to my son's baseball games in the afternoon." After meeting her partners, they started The Catena Group over 20 years ago, and have never looked back.
Million-Dollar Memory: "I was 19 or 20 years old and fresh out of college when I sold my first apartment for $3.5 million. I was excited, driven and from that sale on everything just kept flowing."
Power Trio: "My partners and I come from different backgrounds. Catalina Martinez is Colombian, Damian Silvi is Argentinian, and I am Cuban-American. Together, we bring our varied experiences and knowledge to the table to close each deal."
Good Deeds: "We are involved with quite a few charitable organizations, and recently volunteered with GEM to help our West Coast neighbors after Hurricane Ian. We also support The Humane Society, St. Jude, Nicklaus Children's Hospital, ASPCA and more."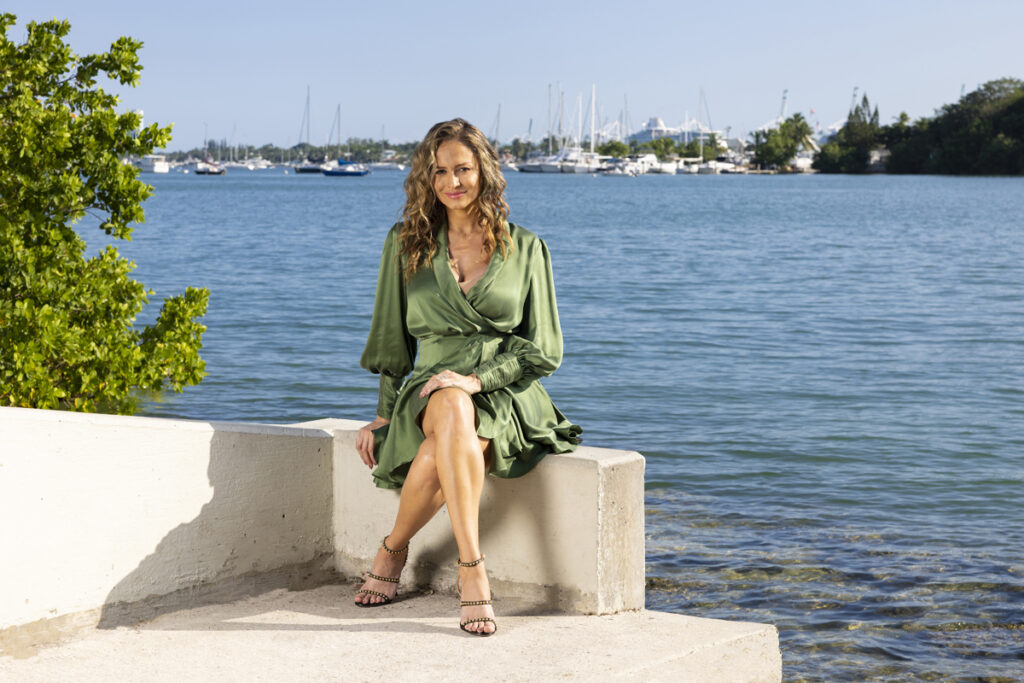 Catalina Martinez
The Catena Group
One Sotheby's Int'l Realty
305.206.9080
Catalina@CatenaMiami.com
CatenaMiamiRealEstate.com
"For many years, we've shared our experience and diversity with our clients, to the point where we often know what they want even before they do!"
Catalina Martinez was born in Colombia and lived in Australia, where she graduated from university, and finally moved to the U.S. when she was 22. "I grew up traveling and have many friends and clients around the world — and the same applies to my team at The Catena Group," she says. "We share common characteristics and work together to close every single deal." To date, they've sold some of the most sophisticated buildings in Miami including The Icon, SLS Lux, Marea, One Ocean, Una and Missoni Baia, among many others. Currently, they are selling the ultra-luxurious St. Regis Residences coming to South Brickell. "When not closing deals, Catalina enjoys being on a boat, at the beach or pretty much anywhere by the water. "I love the ocean," she says. "It's the best place to soak in the Miami sunshine!"
Ultimate Team: "My partners, Ena Espino & Damian Silvi, and I started The Catena Group about 20 years ago and we've never looked back."
Renaissance Woman: "I opened a boutique hotel in Bacalar, Peninsula Maya, this past year called Kapok Bacalar. I'm very into health and wellness and built the hotel around those principles."
Congratulations In Order: "After a long journey trying to get pregnant, I'm finally expecting my first child in April, a baby boy. I'm so excited!"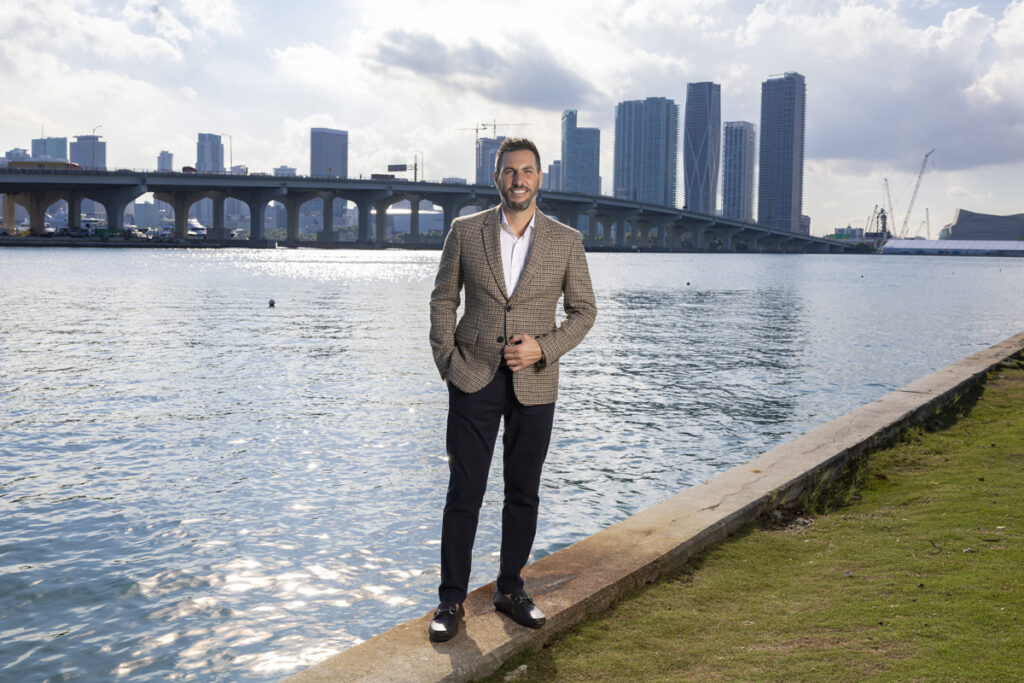 Damian Silvi
The Catena Group
One Sotheby's Int'l Realty
786.291.4866
Damian@CatenaMiami.com
CatenaMiamiRealEstate.com
"The good thing about working with our team is that if you cannot get in touch with one of us, you'll definitely be able to reach another one of us immediately."
Starting out as an assistant to his now partners at The Catena Group, Catalina Martinez and Ena Espino, Damian Silvi was intrigued by real estate and wanted to learn more. "Once I had gotten my feet wet, I realized that I had a true passion for the job after discovering how rewarding it was to help someone find a home," he says. In 2013, he had his big break selling 151 units at SLS Lux — totaling over $110 million in sales. "What makes The Catena Group unique is that we always work as a team — we are a force," he says. "We're all so different but complement each other perfectly — we all work together to close all of our deals." He also loves to work out. "When I'm not working you can catch me running by the beach or in the water." This year, he also started helping out at Global Empowerment Mission, a nonprofit organization dedicated to helping those affected by natural disasters, including Ukraine and on the West Coast of Florida after Hurricane Ian.
Flip-Master: "Not only am I passionate about my career, but I love finding the perfect house to flip. I just completed my eighth flip."
Outstanding Achievement: "I recently completed my latest investment and flip, all while focusing on selling the St. Regis Residences Miami — it feels like a great accomplishment!"
Very Personable: "I can easily become friends with anyone, and that quality has been very beneficial in this business. Some of our past clients are now part of my very close circle of friends."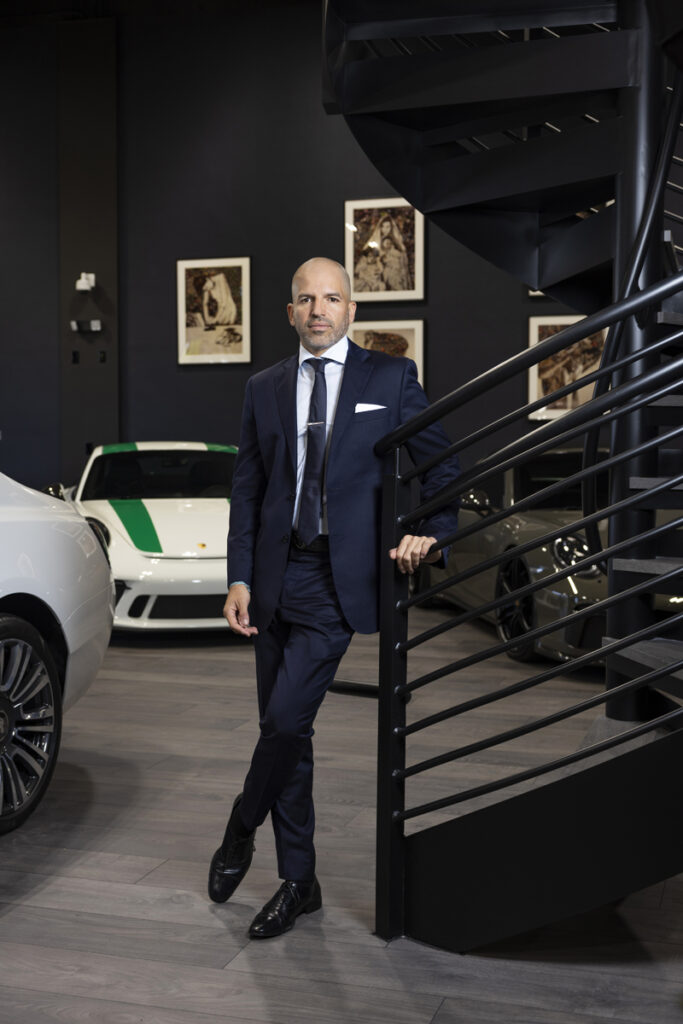 Lucas Boccheciampe
Vantage Luxury Real Estate
305.495.3865
Lucas@VantageLuxuryRE.com
VantageLuxuryRE.com
"I mostly focus on selling high-end homes in Key Biscayne, Coconut Grove, Miami Beach and Coral Gables — but no deal is too small or too far."
The pandemic made Lucas Boccheciampe more aware of how life can change in an instant. "It made me slow down and really appreciate the life I have," he says. "It also pushed me out of my comfort zone and I finally took the plunge into opening my own brokerage. Even though it has been a lot of work, it's been an amazing experience." Originally from Caracas, he started out in Engineering but knows that real estate is his true calling. Whenever he's not working, he's spending time with his daughters Chloe & Emma. "I'm a triathlete so I'm usually training Saturday and Sunday mornings," he says. "I also enjoy boating on weekends and trying out new restaurants and spots in town. I've met most of my clients through my lifestyle and hobbies — I can now call 90% of them lifelong friends…to me that's what it's all about." He also belongs to the Nobis Foundation, which provides opportunities to improve education for children and youth in vulnerable and low-income communities in Latin America.
Friendly Skies: "I'm a private pilot and oddly enough, I'm terrified of heights!"
The Sportsman: "I've tried almost every sport at least once and only keep practicing the ones I'm good at. My favorites are snowboarding and kite surfing."
Musical Influence: "I usually find myself listening to Taylor Swift, since my Spotify is governed by my daughters."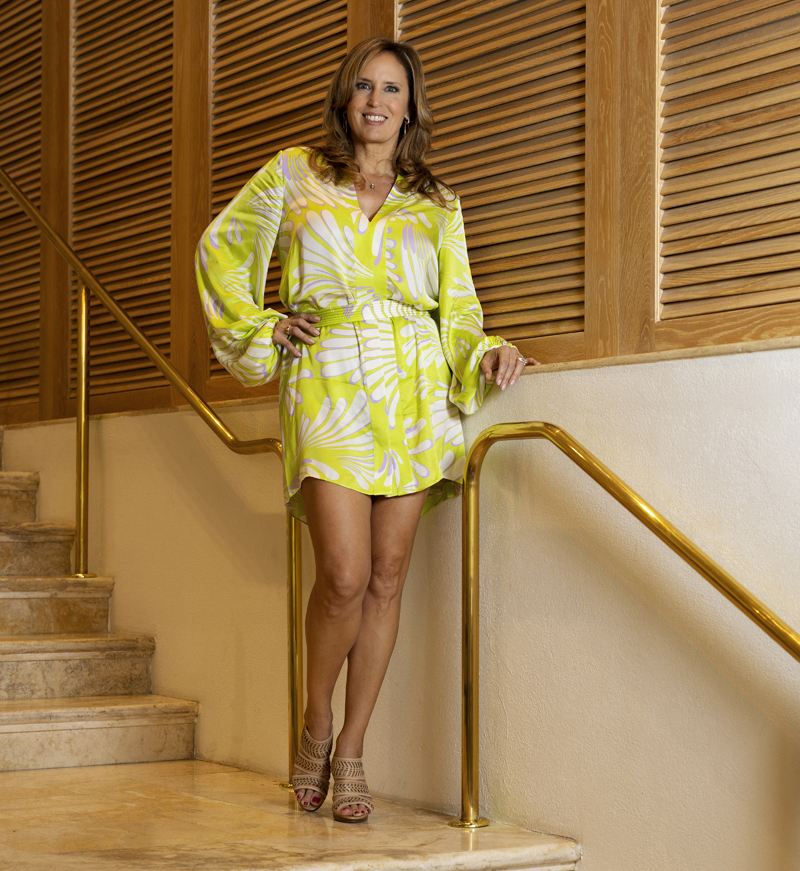 Paulette Monserrate-Schena
BHHS EWM Realty
305.610.4147
MonserrateSchena.P@EWM.com
PauletteMonserrateSchena.EWM.com
"My real estate business revolves around my passion to help others. It's greatly satisfying to help families moving to and from Miami, not just with their home, but with any need they might have beyond real estate."
After a very successful career selling condos and brownstones in New York City, Paulette and her husband moved to Miami permanently in 2000, and to Key Biscayne in 2002. "Even though I grew up in Puerto Rico, Venezuela and Brazil, my mother's Cuban family has lived here for more than 5 decades, so I spent my summers and winters in Miami, mostly in Key Biscayne," she says. "The island is where I met my husband 30 years ago and where my son was born and raised." Having experienced cultures from all over the world while also living in New York, Poland, Italy and Atlanta, she brings a unique perspective to each relationship and transaction. "I feel at ease and at home with any culture," she says. It also helps that she speaks fluent English, Spanish, Italian and Portuguese.
Above & Beyond: "I know the full Miami real estate market, not just Key Biscayne. I work all over the city and know all the hidden gems. I'm also available 24/7 and don't rest until I'm able to help my clients reach their goals."
Leisure Time: "Before or after work, you will probably find me in a fun exercise class somewhere on The Key or in Brickell, or simply walking along our beautiful beaches. I'm fortunate I get to share the rest of my leisure time with my family and great friends doing all the fun activities that only Miami can offer."
Devoted Foodie: "Restaurants are a passion of mine — typically, my clients will not only get an education on real estate from me, but they also end up taking notes on the hottest restaurants in town."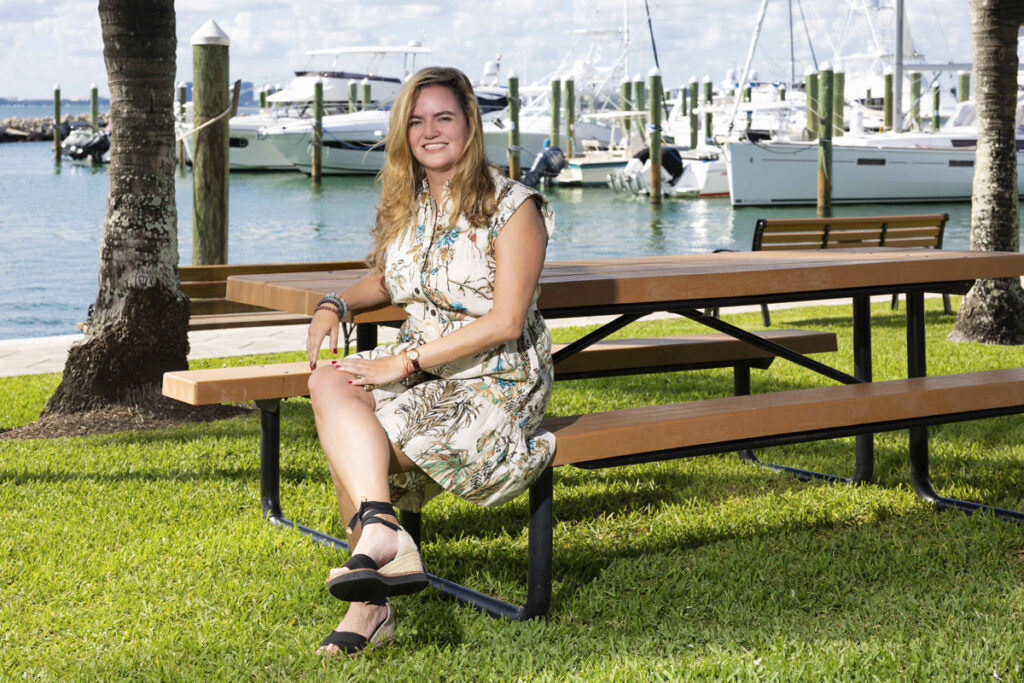 Juanita M. Lopez, MBA
BHHS EWM Realty
305.960.5356; 305.803.4891
Lopez.J@EWM.com
JuanitaLopez.EWM.com
"I arrived at real estate because for my love for architecture, and my passion for helping people achieve happiness as a result of their purchases and investments."
When Juanita M. Lopez was a baby, her family lived in Fort Lauderdale and her father created a company to buy and fix-up apartments — he called it "Juanita's Properties." "I guess you can say he started my career when I was little," she says. "I kept the name for my Instagram account." Today she works with buyers, sellers and investors, mainly in Key Biscayne, Brickell and Coconut Grove. "I also work with a great group of architects and designers to give the best options and experience to my clients' needs," she says. "And since I have been involved in the construction business, I can pass along my expertise and advice in these areas as well." One of her most memorable sales was to a good friend who was moving from city to city starting a new life after a difficult divorce. "The house we found has changed her life," she says. "The neighborhood and school have been wonderful, and I've achieved great satisfaction watching her family situation improve."
Higher Education: "I got my undergraduate degree in Business & Economics in Boston, attended Art History courses in both Boston and Paris and hold an MBA from the Kellogg School of Business. My family has always been involved in the steel and construction industries."
Concrete Evolution: "Before real estate, I was in the business of construction materials supply and development, where I witnessed the reconstruction of the Port of Miami, the Metro extension for Miami International Airport, and the construction of many other iconic buildings."
Forward Thinking: "I enjoy taking different classes and going to real estate conventions to learn about the latest techniques and trends. It's important to keep learning and analyzing the market every day to give the best recommendations to my clients."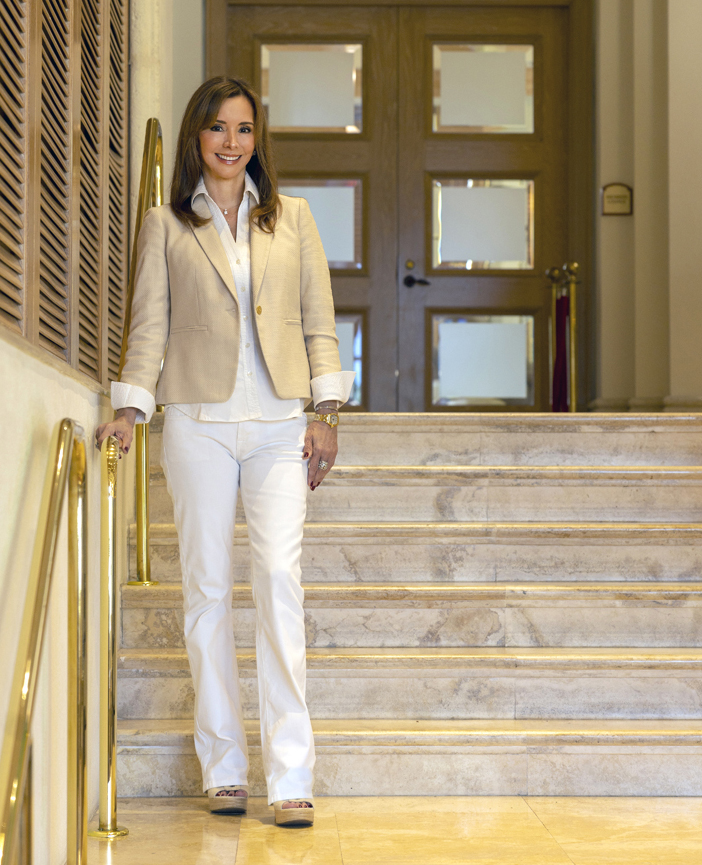 Valerie Hummel
BHHS EWM Realty
305.606.7050
Hummel.V@EWM.com
ValerieHummelRealtor.com
"I maximize my international background, education and work experience to place my clients' best interests first and foremost and represent them to the very best of my ability."
Valerie Hummel's clients challenge her to always bring her "A" game. "They tend to be sophisticated, cultured and well-educated," she says. "I need to be extremely prepared with the latest real estate market facts and trends." It is when they recommend her to their friends and family that she knows that her very high standards, discretion and hard work have paid off. "Real estate is a lot more dynamic than my previous career in international corporate law in New York City and Miami, where I spent most of my time inside an office drafting contracts and memoranda of law," she says. She even finds herself exploring the real estate market in her free time, simply because she enjoys it. Her businessman father always told her that the most important quality needed for business success is honesty. "I took his advice to heart and am honored by the trust that my clients place in me as they make important life decisions when selling or buying their homes."
International Background: "I grew up in Latin America (Peru, Mexico, Colombia, Brazil and Venezuela) and was educated in the U.S. and Europe (Atlanta, Washington D.C., New York and Paris)."
Living The Dream: "I've lived and worked in Miami since 1997 and been in Key Biscayne since 2005. My husband and I chose to make the island our permanent home and raise our daughters here because we love its natural beauty, safety and international ambience."
Giving Back "I'm heavily involved in the community, including in various committees at The Ocean Club, community service projects at my girls' school, Save The Children, and Manos Del Sur. We also sponsor a trio of orphan baby elephants through The Sheldrick Wildlife Trust."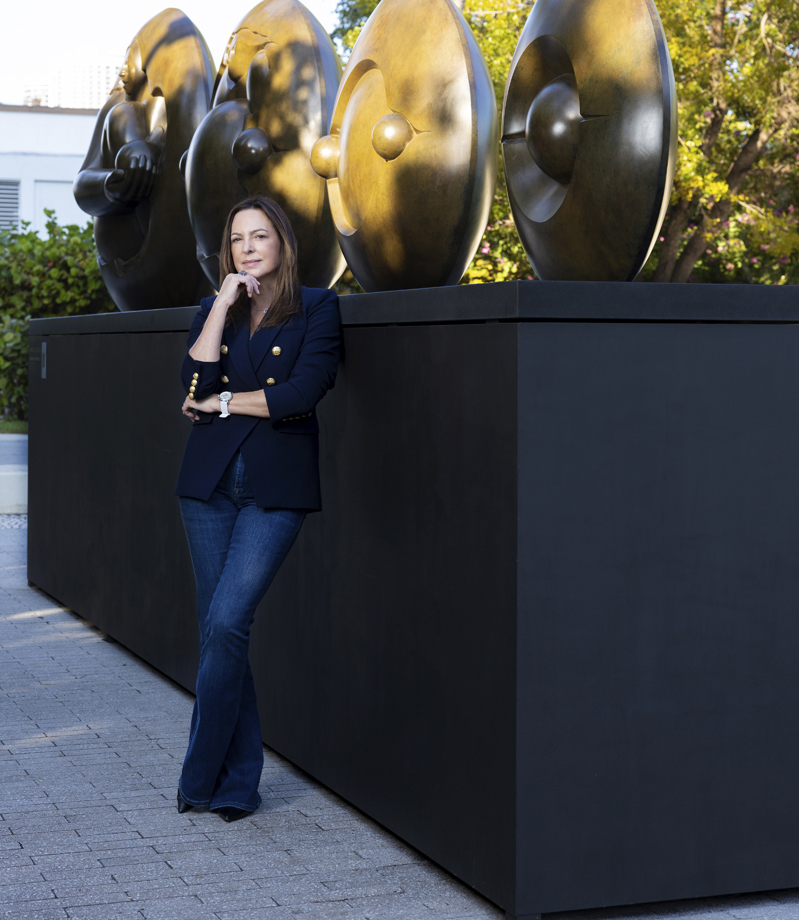 Jill Olcott
Keller Williams Luxury
646.232.3297
Jill@ILoveKeyBiscayne.com
ILoveKeyBiscayne.com
"I just celebrated my 20th year living on Key Biscayne in November as well as my 18th anniversary with Keller Williams Realty, where I'm in the luxury division."
Jill Olcott prides herself on building relationships and clients for life, helping customers not just through the transaction process, but with anything they may need — exceeding expectations is standard. She actually began her successful real estate career shortly after relocating from New York to Key Biscayne 20 years ago. Her name has become synonymous with a strong work ethic, a direct yet compassionate communication style, caring, responsiveness and giving more than clients expect. "Helping people make decisions about one of their largest investments takes experience and commitment," she says. "It's an honor and a privilege to work with people at such important times in their lives. I love helping them architect their dream Miami lifestyle. I pride myself on being an excellent listener, a trusted advisor and a fierce advocate as I help them settle into the wonderful lifestyle this area has to offer."
Active Lifestyle: "When I'm not working, you can find me playing tennis, swimming, jogging, biking with my family, walking on the beach or practicing yoga on my balcony. I love to exercise!"
Running Shoes: "I love Bill Baggs Cape Florida State Park. In the 20 years I've lived on The Key, I can say I have run there at least 200 days out of every year — that's about 4,000 laps around the park!"
Dear Heart: "I support The Pink Key Society's Susan G. Komen Team led by my friend Sergio Mendoza. His late wife, and my dear friend, Sarah, died of metastatic breast cancer in 2017 and he started the charity in her honor."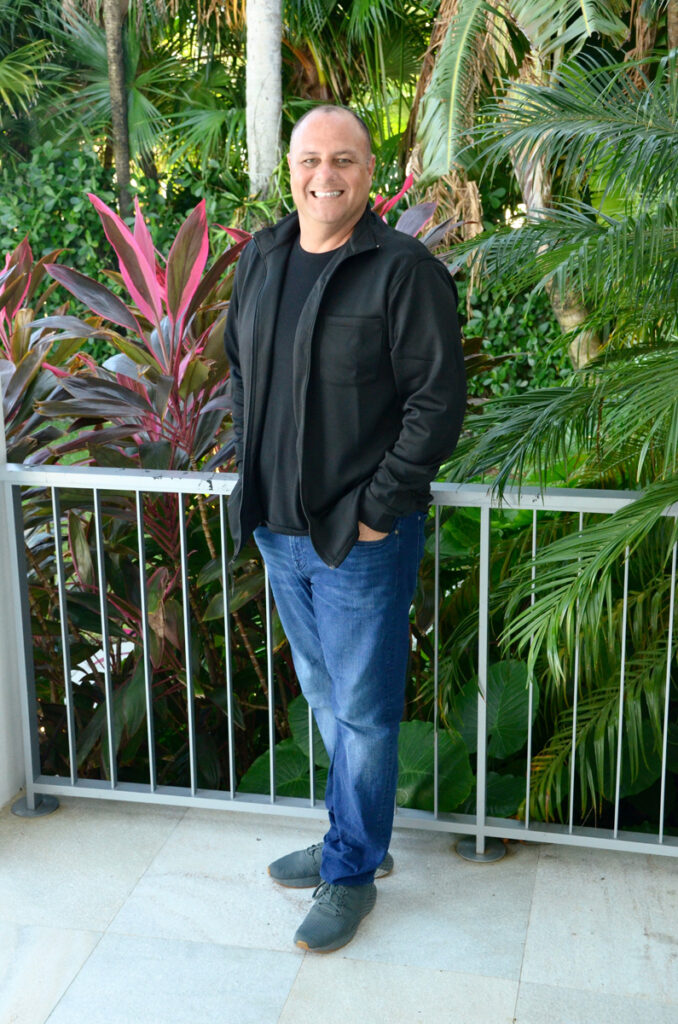 Jorge Boj
Great Properties Int'l Realty
305.803.6956
Jorge@JorgeBojPA.com
BNachtigallProperties.com
"Our goal is to protect our client, negotiate the best possible purchase price, review the sales contract and the inspections and make sure we meet all the deadlines — all the way up to closing day."
Jorge Boj grew up watching his parents identify properties for investments; buying them, building them and then selling them to end users. "I attended the University of Miami's Master Program in Real Estate Development, where I learned about every aspect of the business," he says. Back in the '90s, he worked for a company that owned and managed over 3 million sq. ft. of industrial buildings. "We rented those buildings to multinational companies," he says. "It was a great learning experience sitting across the table negotiating against top law firms drafting and negotiating the terms of each deal. It was the best 'school' for real estate. I learned so much about contracts, property management, construction and environmental regulations." Amongst his team's many notable sales, last year they sold 880 Harbor Drive for $15.25, built by one of Key Biscayne's top luxury builders with the some of the most sought-after waterfront views on the island. "For more than 20 years, we've been full-time realtors in Key Biscayne," he says. "This is not a part-time job or hobby for us."
Wise Words: "Now more than ever, it's essential to hire a realtor who is experienced, honest, knowledgeable, a problem-solver and well-connected — not just someone you know with a license. You'd do the same when looking for a doctor, attorney, CPA or other professional."
Excellent Eighties: "I'm a huge fan of the '80s! I started collecting all types of memorabilia including record players, LP's, posters, clocks, etc. My house is starting to look like a museum!"
New Residents: "You can play football, soccer, baseball, tennis anywhere in the world, but Miami/Key Biscayne offers an array of different hobbies for you to consider. Boating, sailing, kayaking, windsurfing — the list is endless."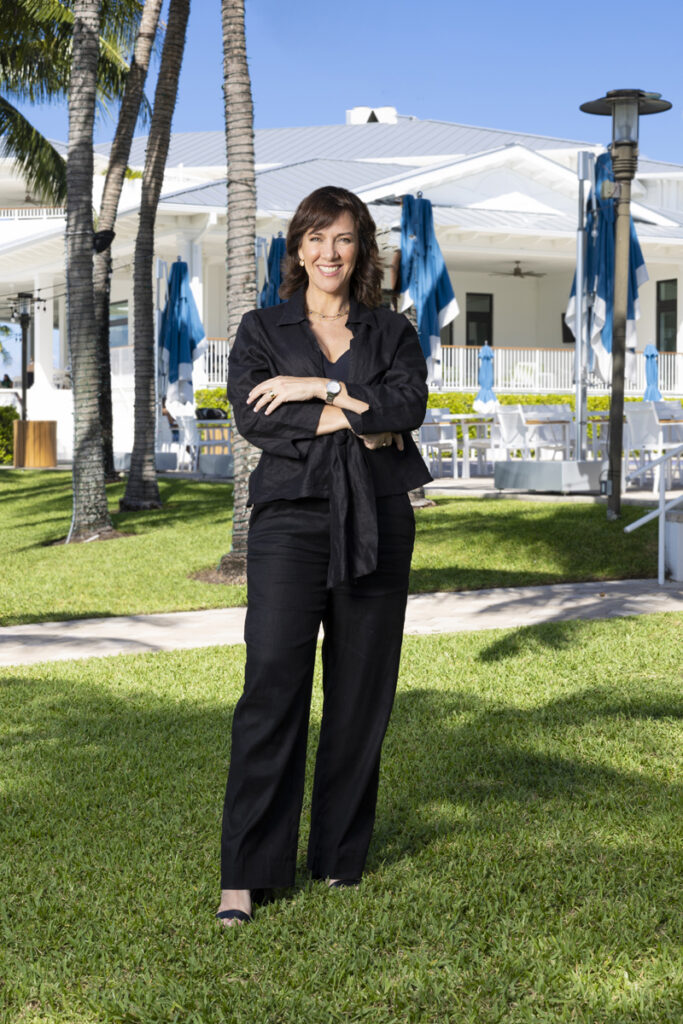 Pilar Mercader
Pilar Mercader Group
BHHS EWM Realty
786.208.5407
Mercader.P@EWM.com
PilarMercader.EWM.com
"I always strive to conduct a thorough market and financial analysis to support my recommendations and execute transactions in a seamless manner."
Pilar Mercader believes that Miami is the epicenter of diversity in the U.S. "We are a success story due to the peaceful integration of the different cultures that have called Miami home," she says. "Our vibrant community endorses many cultural and sporting events that make our lives rich and exciting." She leads a talented group of 4 superb realtors that form the Pilar Mercader Group. "We are the #1 small team in our office and are ranked in the top 5% nationally," she says. "We offer personalized and comprehensive advice in the purchase, sale and leasing of property." One of her clients still talks about how quickly she fished out dropped keys that had fallen into a manhole. "They ended buying the property," she quips. Buying a home is both a lifestyle decision and a significant investment. "Not only do buyers need to think about their family's personal needs like space, schooling and traffic, they must also consider the value-appreciation possibilities of the purchase," she says. "We are there for them throughout the entire process."
Good Deeds: "I'm part of Hermanos De La Calle, an non-profit organization founded in Key Biscayne several years ago, dedicated to supporting and rehabilitating those experiencing homelessness in Miami-Dade County."
Water Fun: "My family and I love to sail on Biscayne Bay. Being on the ocean makes us feel relaxed, happy and carefree."
Genuine Gratitude: "It is such an honor to assist families in purchasing their home and I'm always so happy to see how their lives change in their new surroundings."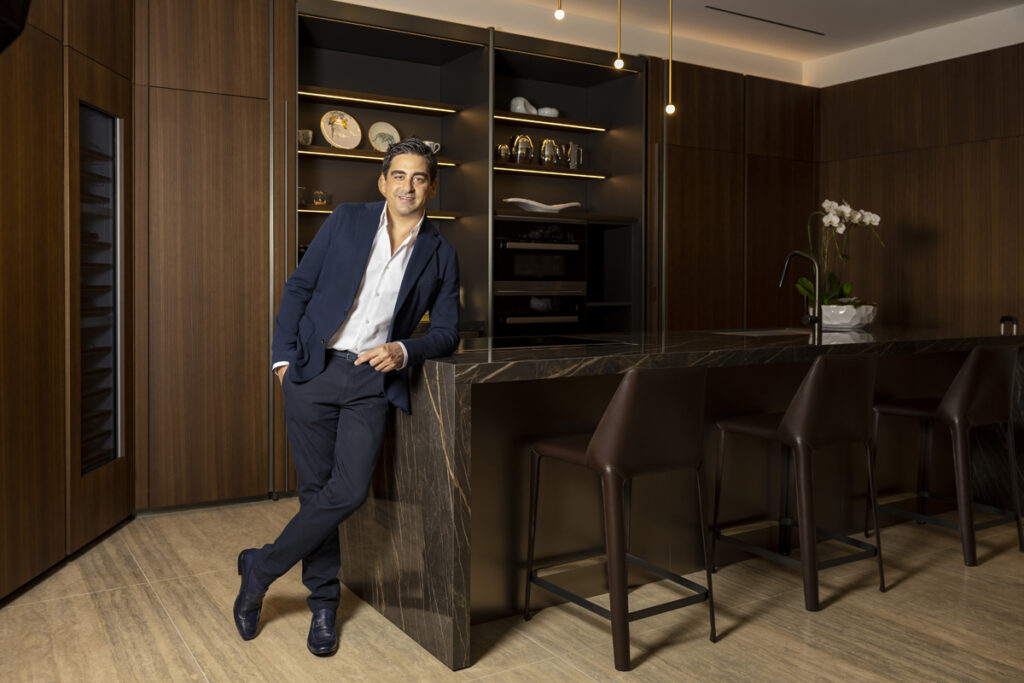 Christopher Robert Suarez
CMC Group
305.915.9471
CSuarez@CMCRealEstate.com
CMCGroupMiami.com
"I handle development sales and general real estate with a focus on luxury properties. I provide expert advice on the luxury market through my experience with some of the best developers."
Christopher Robert Suarez strongly believes that Key Biscayne is one of the last bastions of the unique South Florida lifestyle; a special place that provides not only the best environment to raise a family, but also a laid-back, resort lifestyle for those who wants to enjoy outdoor activities, and being close to the beach and water. "Key Biscayne, together with Coconut Grove, are the true exponents of the South Florida lifestyle," he says. Since childhood, he's been fascinated by the business of real estate. "Both my parents have experience as builders and investors and I love the design, creativity and lifestyle aspects of the industry," he says. Becoming a realtor was a natural step. "The field blends my various interests with the potential of significant income," he says, modestly of a career that has seen him sell such notable estates in the sky as the $11 million upper penthouse at Brickell Flatiron. "It was one of many penthouse sales at that project," he says. "The impact of being at Flatiron from the beginning has truly changed my career."
2023 Update: "I'm currently representing Vita at Grove Isle, Ugo Colombo's latest masterpiece development, an amazing waterfront property on a private island, with easy access to the unique South Florida lifestyle found in Coconut Grove."
Good Taste: "I love to cook. Besides my family, I have a great group of friends who are crazy foodies like me and we get together in different houses to experiment with new recipes or challenge each other with our best dishes."
Warm Hearted: "I participate yearly in Best Buddies, a non-profit organization that focuses on creating a global volunteer movement that offers opportunities for one-on-one friendships with individuals that have intellectual and developmental disabilities."