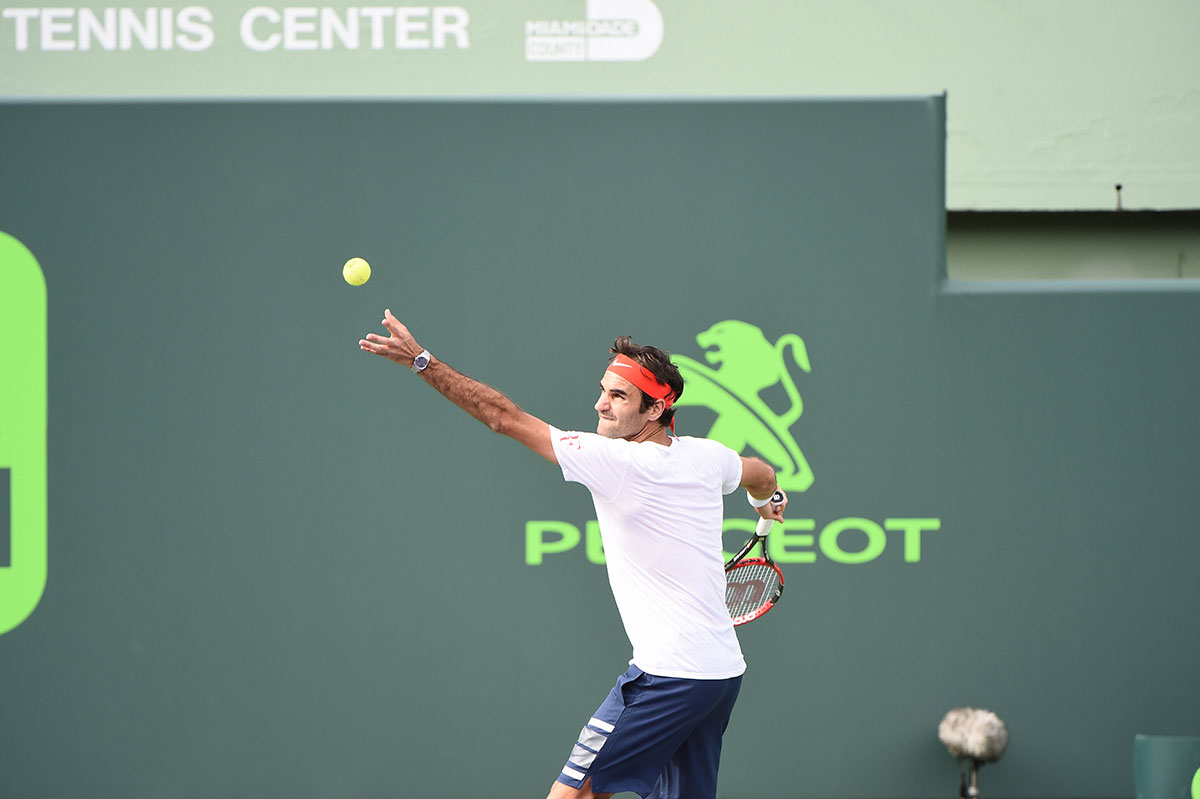 Does Roger Federer, winner of 89 Association of Tennis Professional Singles Tournaments, victor over an unprecedented 18 Grand Slams, subject of songs by such vaulted rap legends as Lil Wayne and Pusha T, enjoy the game? Or is striding onto the courts of Wimbledon not dissimilar to slumping into the office 10 minutes late on a Monday morning? Federer's answer is, as to be expected, equal parts affirming, hopeful and humble. "Absolutely (I enjoy the game)," he says. "It's what keeps me wanting to come back. It's the game, the competition, the challenge to play better than the last time. I still want to compete each and every day!"
It's not rare to be, in the end, unsurprised to find out that this athlete of athletes is not dissimilar to the preconceptions that have followed him most of his career. It is rare for that revelation to be pleasant. To be the best is one thing. What amazes about Roger Federer is not that he is at the pinnacle of his sport; rather, it's that he acts as if he's utterly unaware of it. A true sportsman, in the abstract notion of the word, a family man, a gentleman, modest in his triumphs, humble, if melancholy in defeat. When speaking to this icon, it's immediately apparent that Federer refuses to operate on the cultural axiom imposed by reality television and the politicians it incepts.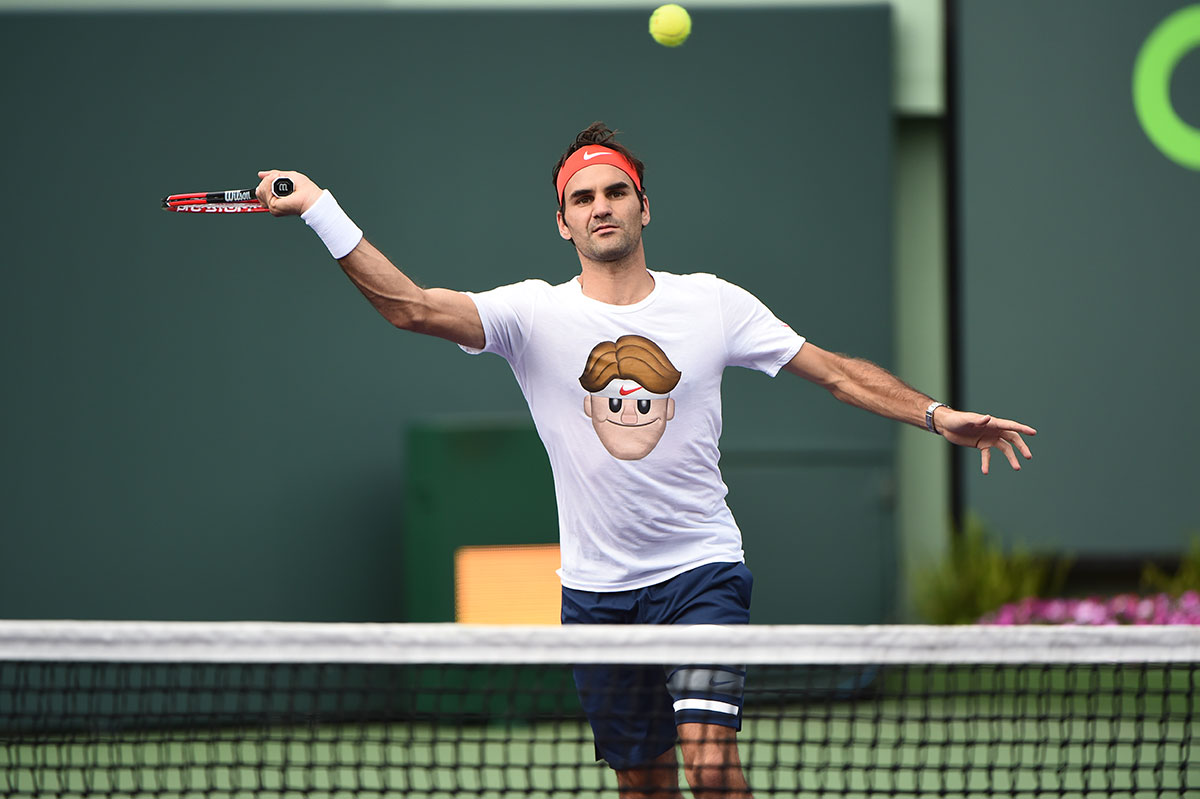 In fact, his genteel, well-mannered and quiet devotion to excellence seems (quite unfortunately) an artifact, a clarion call to an age where one could be both a celebrity and slightly likeable. The question is inevitable: Of what does he attribute his innumerable successes? Does he cite his own drive and determination against any and all challenges? Of course not. "I must give credit to my family, to [fitness coach] Pierre Paganini and to the other coaches throughout my career who have all helped, in different ways, to achieve the level of success I now enjoy," he says.
Born in Basel, Switzerland, to a Swiss father and South African mother, young Federer had been entranced with the game of tennis since he was 4, glued to the screen for hours while greats such as Boris Becker and John McEnroe strode the courts at Wimbledon. Initially active in a wide variety of sports, his teenage years saw Federer attach his attention on all things related to racquets and nets. Talented, gifted even, Federer had challenges to conquer both on and off the court to reach the vaulted status he currently holds. "As a junior," he says, "I often got frustrated, beat up on myself. I was an impatient player." Broken racquets, heated arguments with umpires; all those aspects we associate with the successful Federer were startlingly absent in his junior career. "When I began playing on the tour, I realized that aspect of the game needed to change. Once I accepted that, I learned how to challenge losing into a positive energy." While from other sources we might remain skeptical, humility on the part of this august champion seems genuine, humanizing a superhumanly able athlete. Whatever level of raw talent Federer's physicality leant him, he will be the first to admit it has taken a lifetime of tempering to craft mind and body into the top-performing machine he is today.
"I must give credit to my family, to [fitness coach] Pierre Paganini and to the other coaches throughout my career who have all helped, in different ways, to achieve the level of success I now enjoy."
Ending 1998 with the top World Junior ranking, Federer's first professional tournament was a first-round defeat. Learning lessons, amassing shots and tweaking techniques, Federer followed up this ignominious foil, beating back a respectable stop-and-start momentum, to reach the coveted ATP Top Ten in 2002 and winning his first Wimbledon title in 2003. From there, Federer's professional success became palpable, radically restructuring the landscape of professional tennis. And although die-hard fans may debate it, his crowning moment was undoubtedly securing his 18th Grand Slam Title at the 2017 Australian Open. The victory came whilst still smarting from a potentially disastrous 6-month recovery period, cementing, in unconditional terms, absolute dominance.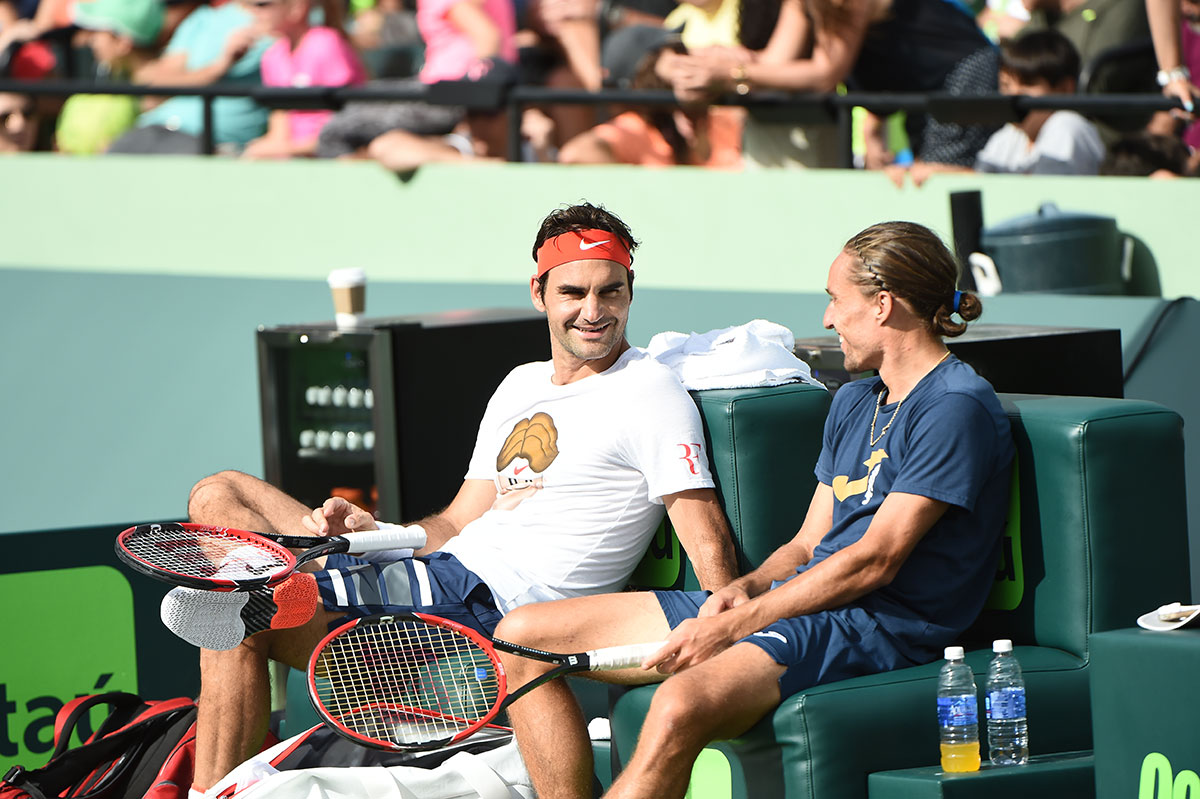 As stolid in his personal life as he is traversing the court, Federer's quiet, unassuming devotion to family and philanthropy perfectly fits this genteel Swiss gentlemen's discreetly enviable lifestyle. Married to former Women's Tennis Association player Mirka Vavrinec, the Federers are the progenitors of not just one but two pairs of twins. And, unlike some athletes whose parents perhaps pushed their prodigious progeny off the emotional precipice, Federer's parents are often seen encouragingly smiling on the sidelines. Founder of the Roger Federer Foundation, a charitable trust endeavoring to aid disadvantaged children through the lenses of education and sports, Federer empowers people the world over. "Our goal is to impact the lives of more than a million children by 2018," he says. "We've been making significant strides every year to reach this target." Initially focusing on Federer's native Switzerland and South Africa, the Roger Federer Foundation now has managed to build initiatives in Zambia, Botswana, Malawi, Namibia and Zimbabwe.
Reeling from seemingly attaining the unattainable, now is the time when a number of hard questions confront avid Federer followers. Age is an intractable enemy in the athletic field, and Federer's recent lengthy recuperation signals a body perhaps growing dissatisfied with this most physically punishing of professions. The vantage point for the keen spectator is not dissimilar to an opponent gazing at this formidable Federer over the net; the truth is, we have no idea what this tennis titan will do.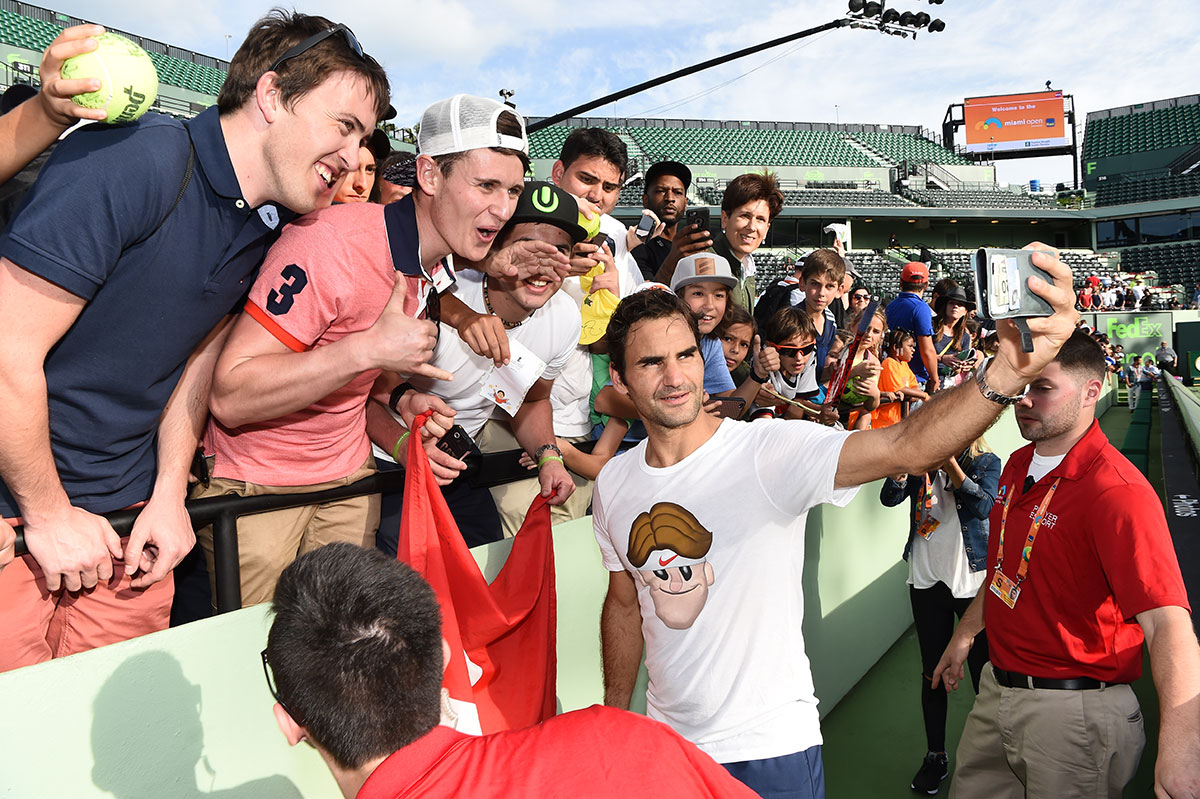 The possibilities are endless. Will (as some suspect) Wimbledon see Federer hang up his racquet, getting while the getting's good? Or is there more play packed into this top-notch performer? Is 18 Grand Slams, once attained, satisfying, or would 19 perhaps better stamp the Federer name into the annals? Will this year's Miami Open be the last time the Magic City is visited by this court-crossing colossus?
Whatever the outcome, the champion remains energetic, optimistic and obscure. "My motivation, especially after winning in Australia, is still very strong," he says. Leaving fans simply to cease wondering, to revel, in the fact that, however brief, this Open will see our city in the company of a champion, perhaps for the very last time.