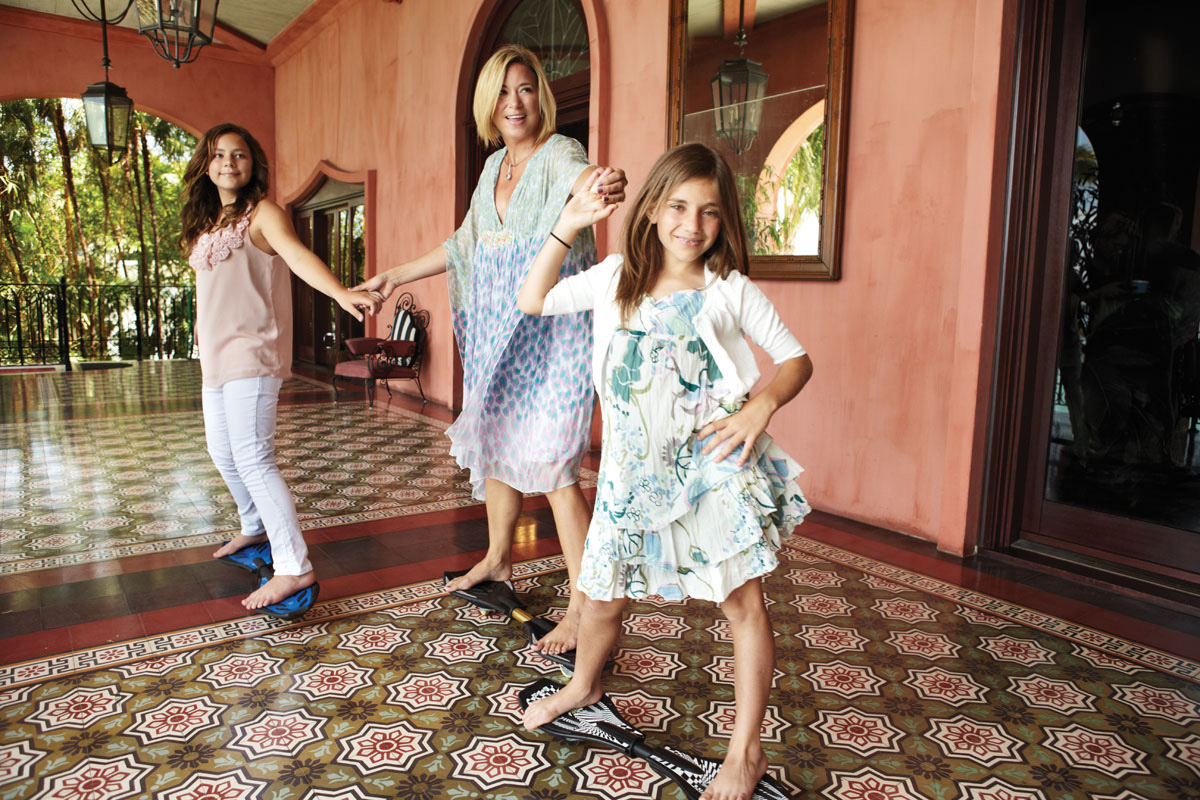 Saskia Galliano Touret
RESIDENCE: Harbor Drive
CHILDREN: Tarina Lily, 12; Lily Eugenie, 10
OTHER HALF: Philippe R. Touret, CEO Global Life Technologies, NOZIN, Inc.
WHY KEY BISCAYNE? "The Key is the perfect place to raise children because it still has that hometown neighborhood feeling I grew up with where the kids can play, bicycle ride, run around freely and act like real kids."
THOUGHTS ON MOTHERHOOD: "Motherhood is the utter and upmost sacrifice to dedicate your life to raising and rearing your children to learn, live and enjoy the beauties that the world and this life has to offer…and to relish and suffer the trials and tribulations it takes to get them there!"
BEST PART OF BEING A MOM? "I love sharing my kids' joy in their accomplishments, to giggle with them over silly things and cry with them over sad ones, to cuddle with them before they go to bed and to hear them say, 'You're the best mom ever'.
MOST CHALLENGING? "It's tough to keep them grounded and underexposed from the continuous bombardment of sensory and information overload in this extremely technological world."
MOST ANTICIPATED LIFE STAGE? "I'm looking forward to them starting to be young adults and witnessing them make the right decisions. It would be nice to get the peace of mind that they can be independent, self-sufficient and happy adults."
BEST MOTHER'S DAY GIFT EVER? "A hand-made drawing from my kids with rose petals glued in the form of a heart!"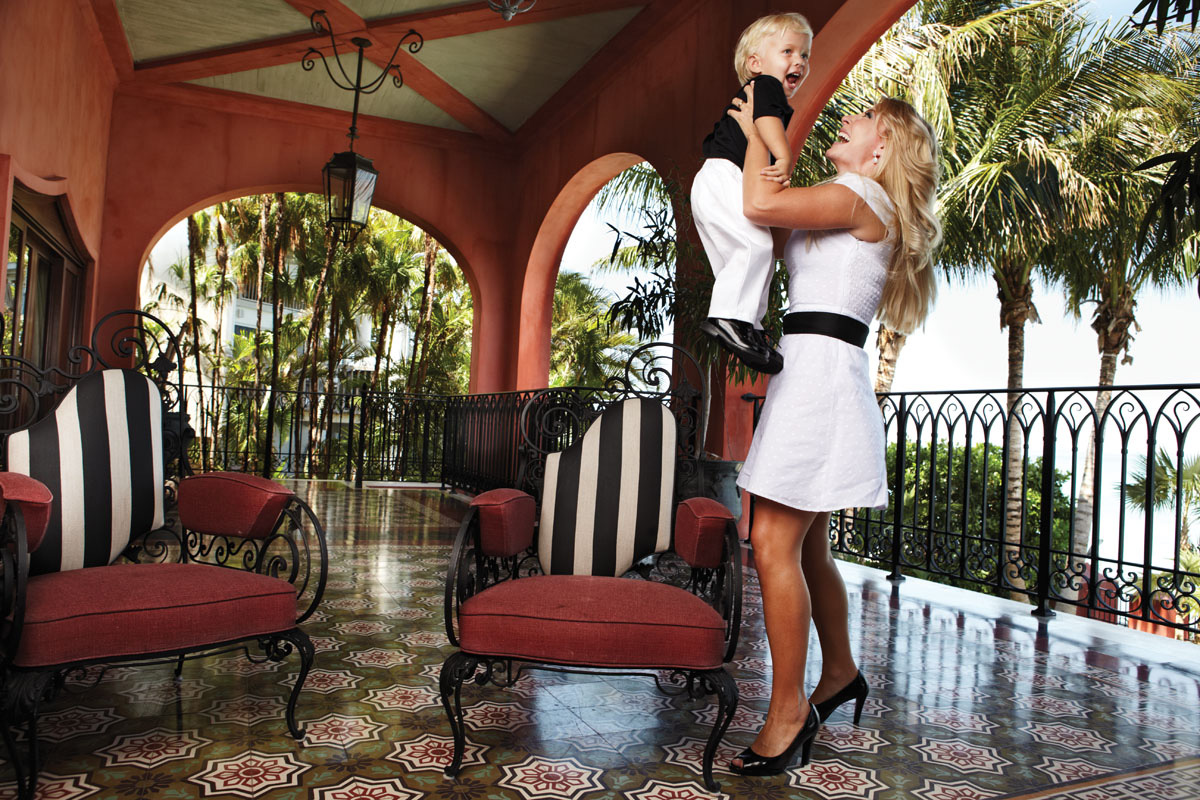 Heidy Leal
RESIDENCE: Westwood Drive
CHILDREN: Arthur, 2.5
OTHER HALF: Andre Leal, VP & Int'l Wealth Mgmt. Advisor at Merrill Lynch
WHY KEY BISCAYNE? "
"Of the Top 100 zip codes in the U.S., I would vote Key Biscayne to be #1 to raise a family. I'm so bullish on KB that my car's license plate reads: I Lov KB."
THOUGHTS ON MOTHERHOOD: "Motherhood is comprised of nurturing, caring, responsibility, duty and honor. It's about magically kissing all of the scrapes away, lack of sleep, warmth, educating, sacrifices and looking out for the survival of another human being."
BEST PART OF BEING A MOM? "There are so many, it could fill an entire book! Experiencing motherhood is a gift with so many rewards. Being a mom also comes with big responsibilities and challenges, but the rewards far outweigh them."
MOST CHALLENGING? "Making sure that my son is getting the best education and activities possible without being overscheduled."
MOST ANTICIPATED LIFE STAGE? "Every stage is important; each day there's a new discovery, a new accomplishment. I look forward to all of the stages, and to being there for him along the way."
BEST MOTHER'S DAY GIFT EVER? "A big hug with a heartfelt 'I Lawwwww You'…that's hard to beat!"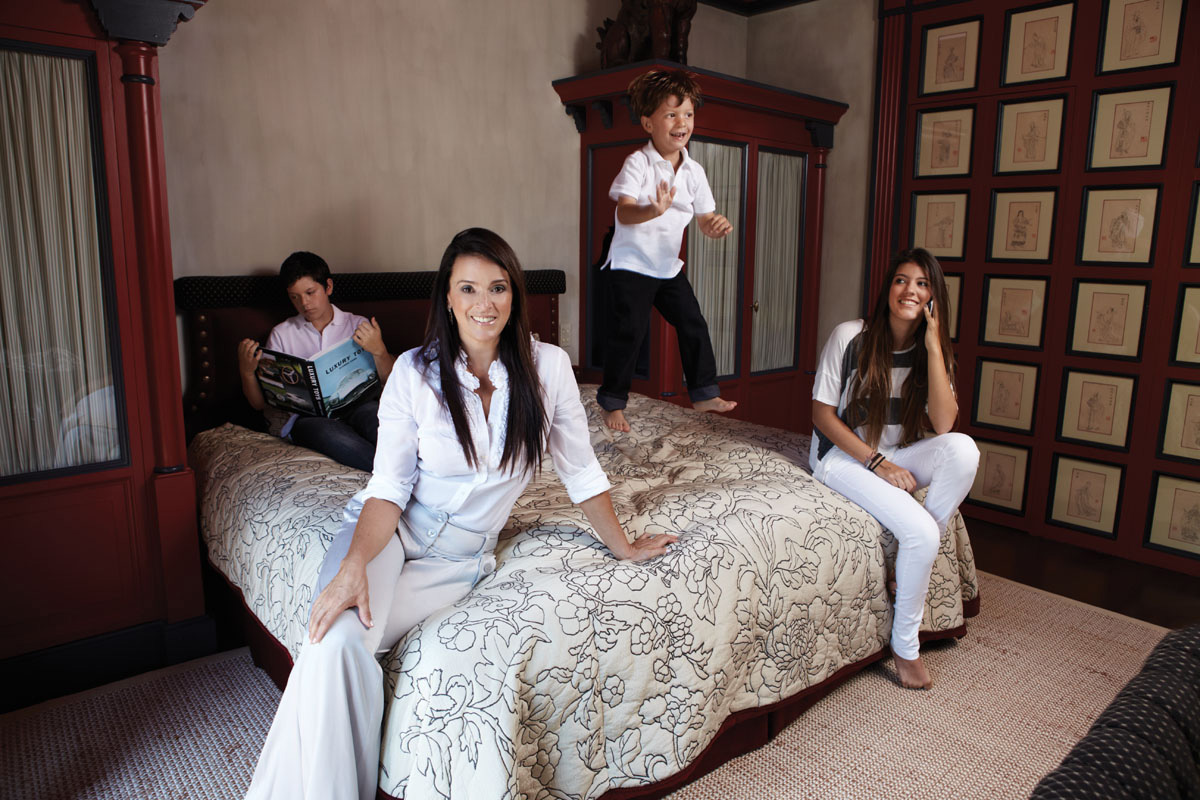 Maria Cruz Waterhouse
RESIDENCE: 385 Hampton Lane
CHILDREN: Sofia, 14; Nicolas, 12; Theo, 4
OTHER HALF: Patricio Waterhouse,
Financial Advisor
WHY KEY BISCAYNE? "This is paradise! It's the perfect place for children because of the safety, the sense of community and all the wonderful things that it has to offer."
THOUGHTS ON MOTHERHOOD: "The upbringing of my children is based on bonding with them and not what's written in books or what I hear from other people's experiences. I never imagined that I would value their life more than I value my own!"
BEST PART OF BEING A MOM? "The hugs and hearing 'I love you more' are some of the amazing things you get when you're a mom."
MOST CHALLENGING? "Discipline is my biggest challenge. When you love your children, you want to give them everything, saying 'no' is not easy at times, but as parents we have to do what is best for them…even if they get mad, angry or refuse to speak to you."
MOST ANTICIPATED LIFE STAGE? "I don't really look forward to any stage in particular. I think every stage and every age is wonderful. I loved them as babies, I loved them as toddlers, I'm loving them as teenagers, and I will love them as adults."
BEST MOTHER'S DAY GIFT EVER? "Through my kids, I've learned that unconditional love truly exists. That is the best gift of all!"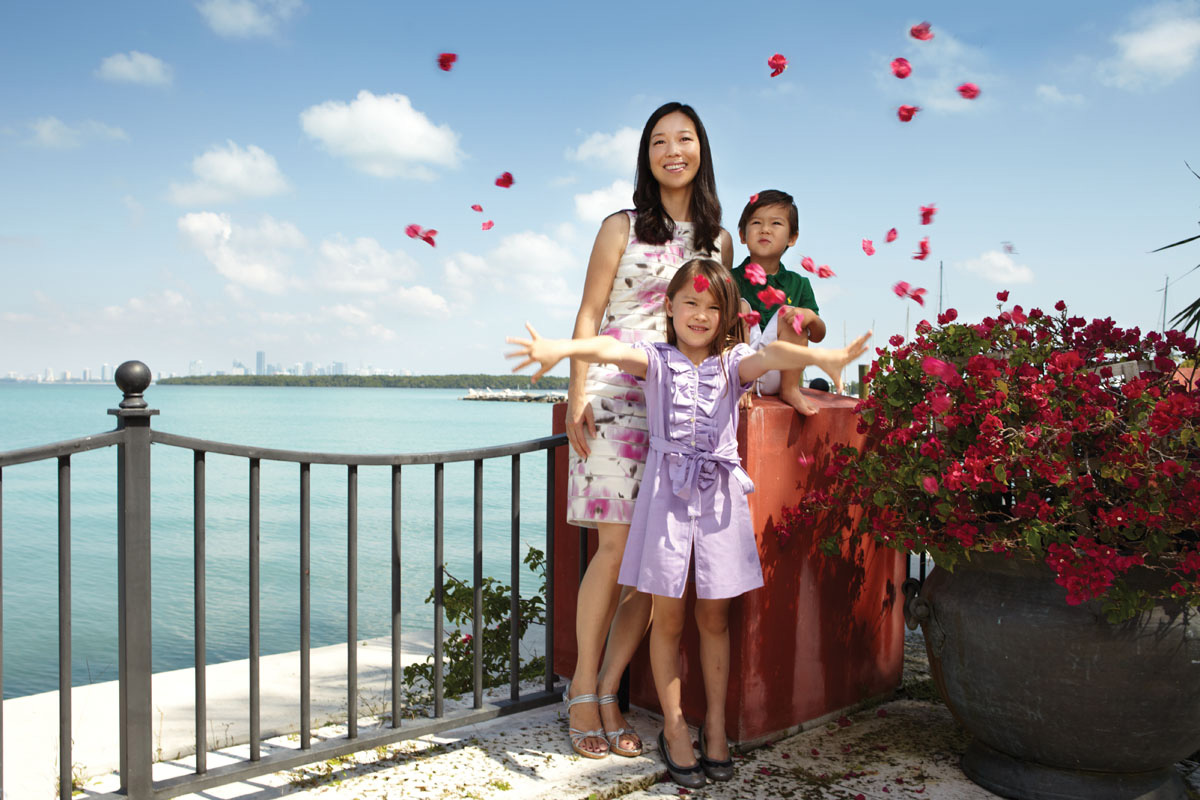 Samantha Wykoff
RESIDENCE: Key Colony
CHILDREN: Julia Sora, 6; Jae Charles, 2
OTHER HALF: Charles Wykoff, Retina Surgeon
WHY KEY BISCAYNE? "We moved here from Boston not knowing anyone…yet, within a few months of being here, we fell in love with this tight-knit community and made close friends who we can depend on like family."
THOUGHTS ON MOTHERHOOD: "Being a mom to me means being a role model, a guide and a friend. Being a friend is the easiest. Being a guide can be much more difficult."
BEST PART OF BEING A MOM? "In addition to the hugs, kisses and innocent laughs, I love how my kids have made me realize what is truly important in life."
MOST CHALLENGING? "Besides the sleep deprivation, honesty is something that's important to us, yet it has been one of the most challenging virtues to instill in our kids."
MOST ANTICIPATED LIFE STAGE? "Every stage is so fleeting. Sometimes a given stage may be challenging but no matter what, I do all I can to enjoy the present before future stages arrive."
BEST MOTHER'S DAY GIFT EVER? "Aside from having two children of my own to celebrate with every year, the best gift was a card from my husband telling me all of the reasons why he thought I was such a wonderful mother."