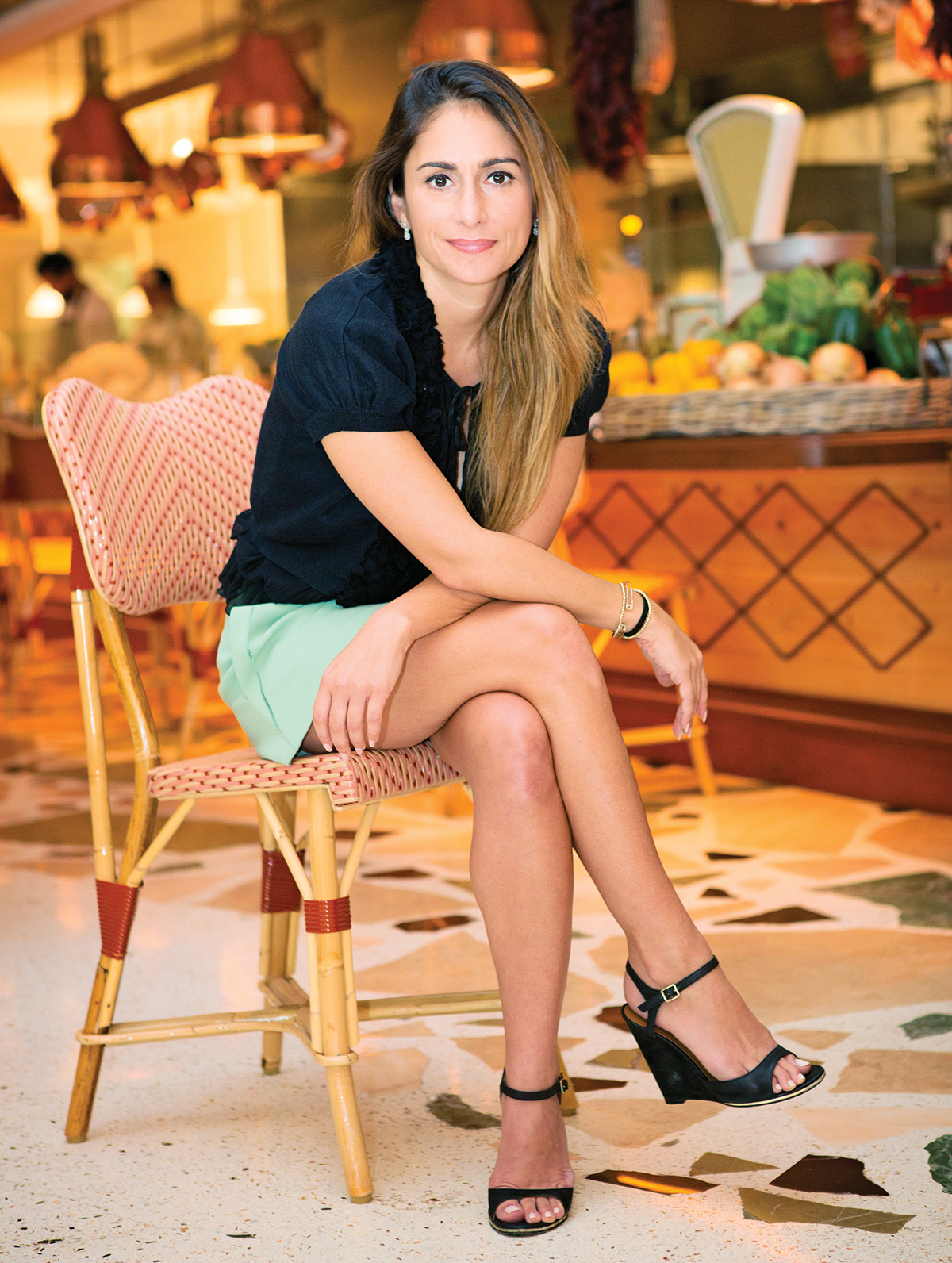 Sensory Jaunts
"The most important thing in this industry is people — continuing to develop very strong relationships is my primary focus."
Emilia Menocal makes sure your romance with the Mediterranean way of life takes centerstage at Marion Restaurant by mastering the details that tickle your senses. By fusing tradition with modernity in both cuisine and design, Marion offers gourmands an opportunity to wine and dine on fresh, locally sourced produce and artisanal delights while sparking the senses. "We want guests to be transported to the South Of France the moment they step into our beautiful space," she says. More than an epicurean love affair awaits thanks to Menocal's careful curation of sounds, smells and textures that transport patrons to a land of intoxicating aromas and culinary wonders. Menocal taps into skills she's mastered throughout a vibrant career in high fashion, movie production, special events and hospitality to curate an impressive sensory experience that satisfies way beyond the belly.
Quick Facts
Oooh-La-La: "I was raised in France by Cuban parents."
Take One: "I co-directed a documentary produced by Charlize Theron called East Of Havana, an exploration of the underground Cuban hip-hop movement.
Global inspiration: "Continuous travel is something I always focus on — it keeps me inspired, alive and connected."
Text: Estrellita Sibila; Photo: Antonio Eli
Emilia Menocal is the Creative Director of Marion; 1111 SW 1st Ave., Miami; 786.717.7512; MarionMiami.com.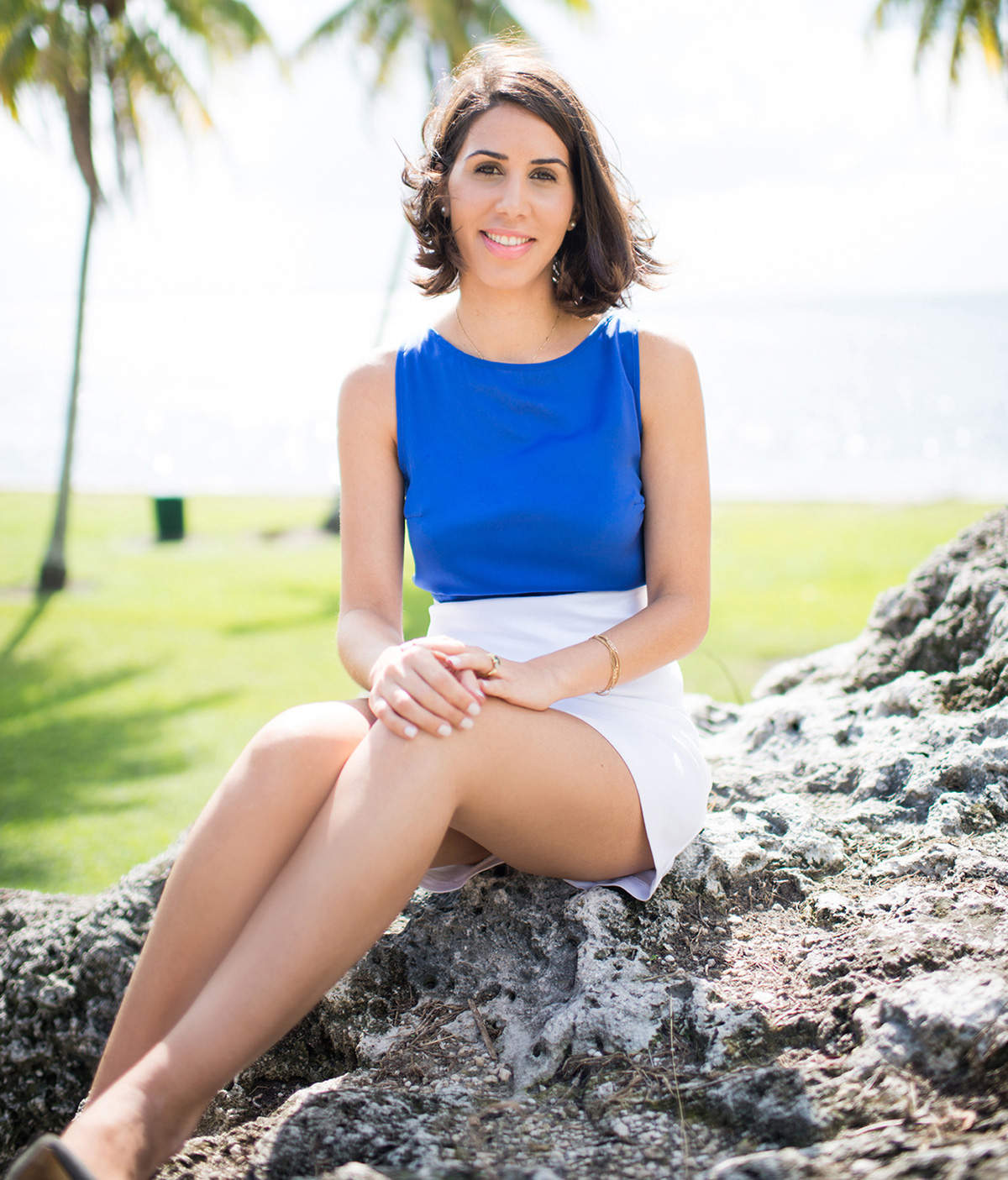 Eco Innovator
"Our backyard treasures are just a few reasons why I want to protect the jewel that is The Everglades."
Few people have a chance to work on solving critical global issues that present major challenges to our environment. For years, Sonia Succar Rodriguez has worked in the construction field implementing green building practices and leading local government programs that support urban sustainability. After earning her Masters in Environmental Management from Harvard, she returned to Miami to work with The Everglades Foundation, where she currently heads the George Barley Science Prize, the organization's $10 Million competition that's bringing together science, innovation and business to help solve a major global water issue. "We're incentivizing the brightest minds and equipping them with the tools and resources they need to showcase their technologies," she says. She believes we all have something to offer and that serving as a role model or mentor can be both powerful and rewarding. "We can help others model our positive behavior by offering our time and guidance," she says.
Quick Facts
Food she can't live without: "Ceviche!"
Perfect day: "Sailing across Biscayne Bay with my husband and our families."
Favorite accessory: "Definitely my gold bangles! They are a classic staple that I can't leave home without!"
Text: Estrellita Sibila; Photo: Ximena Etchart
Sonia Succar Rodríguez is the Director of the George Barley Science Prize at The Everglades Foundation; EvergladesFoundation.org.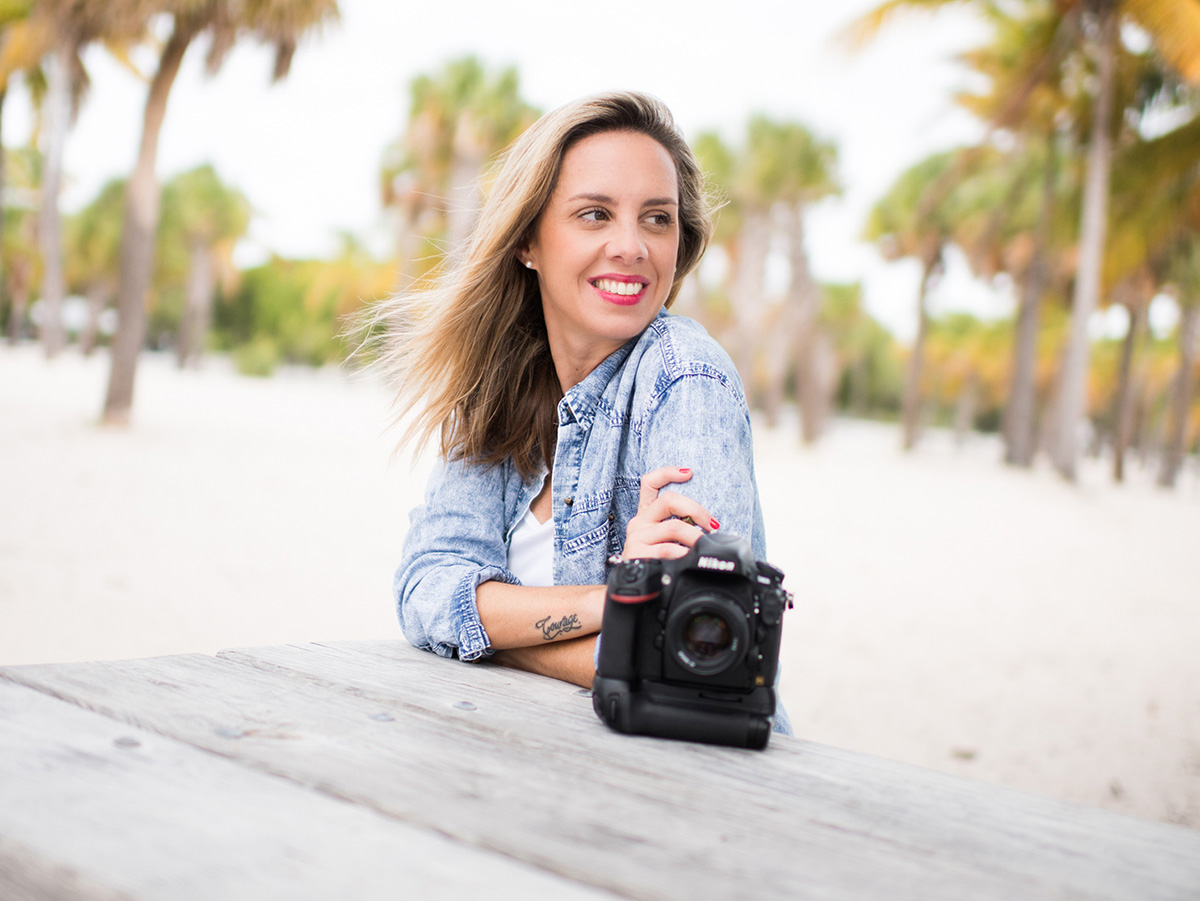 In Focus
"Traveling is the best way to keep ideas fresh and my eye trained by photographing people and cultures."
Beautiful photos freeze moments in time and evoke more than memories and emotion. For Ximena Etchart, photography is the culmination of a life-long calling. After earning a graduate degree in photojournalism from ARGRA in Buenos Aires, she studied photography in London where she further developed her skills. "I'm really curious and always like to immerse myself into different situations with my camera," she says. "One of my favorite things to do is tell stories about my travels via photographs." When asked about her most memorable on-the-job story, she points to Pura Sangre, her first long-term photo essay about amateur bodybuilding contests in Argentina. "Not only was it my first big project, the athletes taught me what perseverance and passion for what you love is all about," she says. "Communication is one of my biggest aims and I always try to make the people I photograph comfortable."
Quick Facts
She's a true global citizen: "I've lived in Argentina, London, Miami and Austin."
When hunger strikes: "I eat pasta, pasta, pasta! Any kind of pasta!"
Best life advice: "Everyone you meet is fighting a battle you know nothing about. Be kind. Always."
Text: Estrellita Sibila: Photo: Ximena Etchart
Ximena Etchart is a world traveler and freelance photographer with a focus on a variety of genres based in Miami; XimenaEtchart.com.