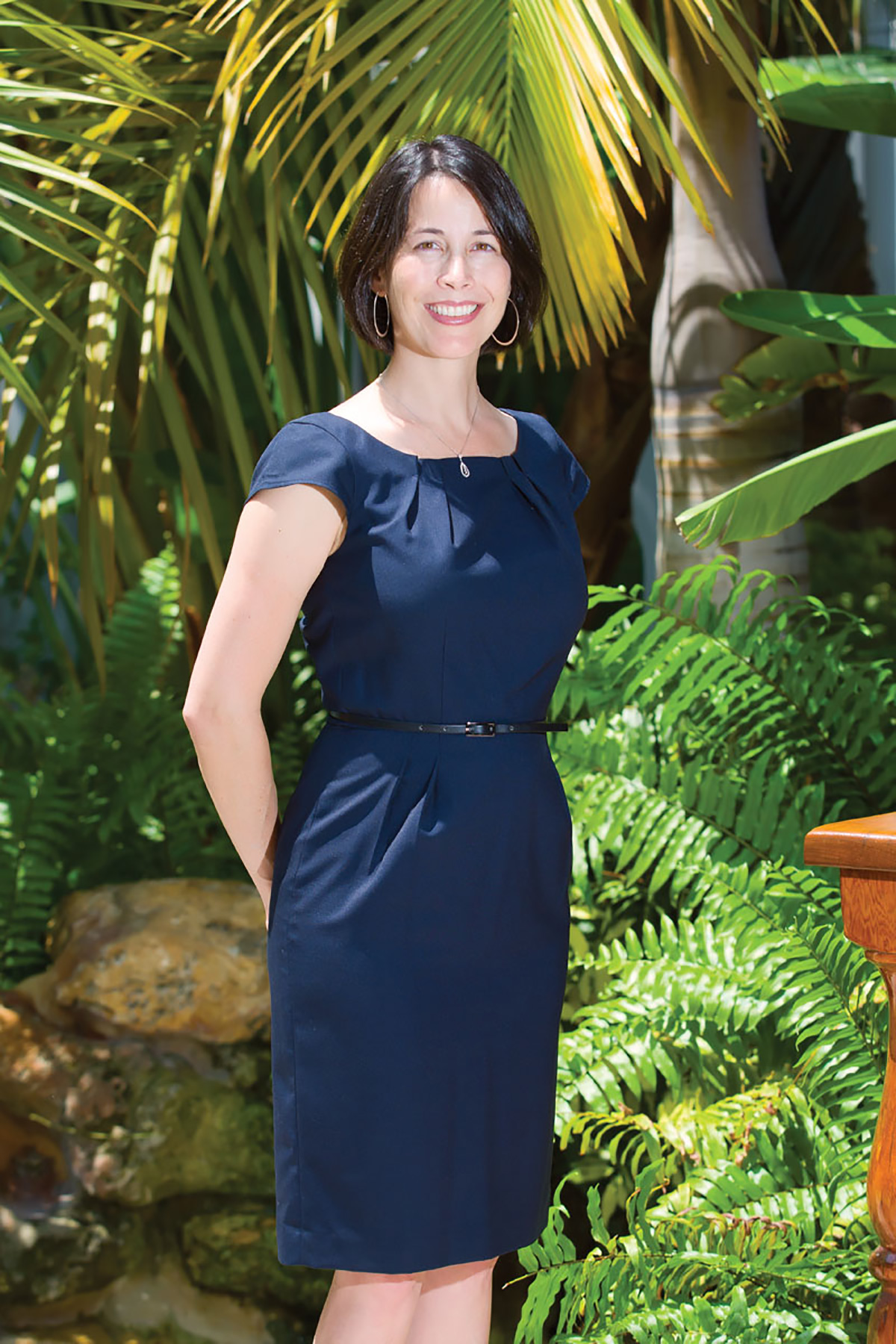 Big Heart
"The Community Foundation ensures that your philanthropy endures, creating a lasting legacy."
Melissa McCaughan White is a facilitator of giving. As Executive Director of the Key Biscayne Community Foundation, she enables Key residents who are philanthropic and who understand the value of charitable work to give effectively through donor-advised funds. "I've been able to meet so many fantastic Key Biscayne residents who really understand the power of giving," she says. "Whether they give their time, their money or both, they are actively making a difference in our communities and others around the world." Having grown up in Key Biscayne, White can attest to the importance of community, especially when it comes to neighbors who unite to make a difference. As she and her husband raise two little girls of their own, she assures that her life and her work belong to the community where she was raised. "I want to create a culture of family philanthropy on the island," she says. "We should be teaching our children the importance of working hard and of giving back. While charity should start at home, it should not stop there."
Quick Facts:
Funny fact: "At least once a week, I get a call at the Foundation asking when the Zumba class starts or what time the gym closes."
Words of Wisdom: "To borrow a quote: 'I have never doubted that a small group of thoughtful, committed people can change the world' or…at least, Miami-Dade County."
How she celebrates a victory: "I have a glass of wine with my husband or do a happy dance with my daughter."
Text by Luisana Suegart; Photo by Antonio Eli
Melissa McCaughan White is the Executive Director of the Key Biscayne Community Foundation; 305.361.2770; KeyBiscayneFoundation.org.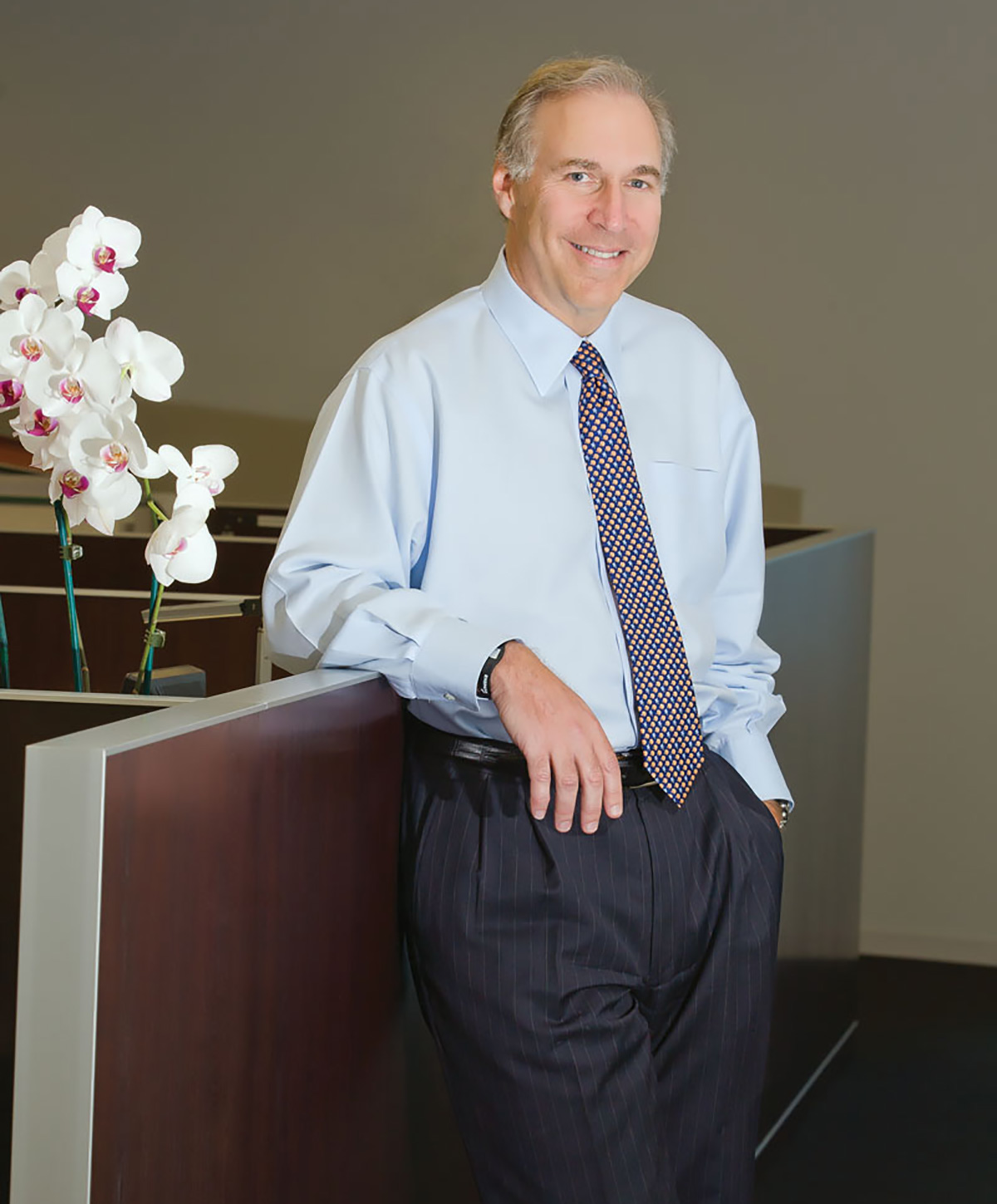 Money Man
"I take a personal interest in my clients' matters and have developed many friendships beyond work."
Richard Goldstein advises clients on major transactions on a daily basis, his main goal being to protect their wealth and the future of their families – but don't mistake him for a bland attorney. "While I have a love for numbers, I also have a strong creative mind and wanted to find a way that I could blend the two. Law was the natural step in this equation," says Goldstein, who tells us his pastime is writing mystery stories centered around family fortunes, conspiracy and plans gone wrong. "I guess you could say I like to take my work home with me!" Goldstein represents domestic and international clients, from high networth individuals to large public and privately held companies. "Whether it be preserving their wealth or identifying tax strategies to maximize profits, I work closely with my clients to advance their business objectives," he assures. "In today's increasingly global climate, this requires a complex understanding of foreign economies. As Latin American economies rebound, Miami will reap the benefit through foreign investors looking to do business here."
Quick Facts
First job: "As a high school student, I worked as a Tennis Pro in New York."
Good habit: "I never interrupt people. The art of listening has unfortunately become far too infrequent in today's society."
Best advice he can give: "Life is too short to make a deal with bad partners!"
Favorite word: "Monetize!"
Text by Luisana Suegart; Photo by Antonio Eli
Richard M. Goldstein is Chairman of Tax & Wealth Transfer Group at Bilzin Sumberg Baena Price & Axelrod LLP; 1450 Brickell Ave., 23rd Floor; 305.374.7580; Bilzin.com.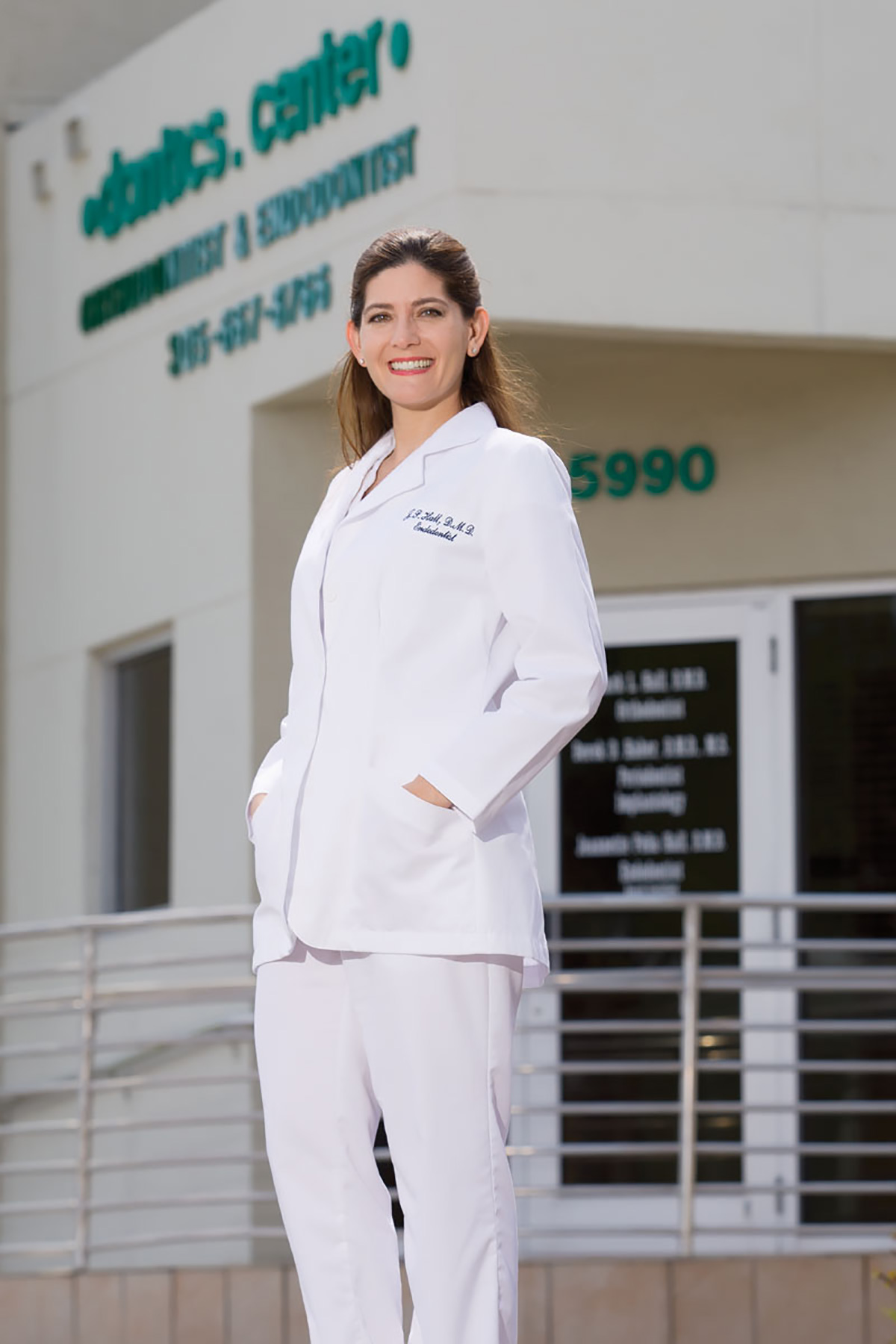 Tooth Fairy
"The best reward of my job is seeing a smile on the face of my patients when I make them feel better."
Jeanette Peña-Hall, D.D.S., is a patient's ace in the hole. "I perform root canals, which are usually the last chance a patient has to save a tooth," she says. "In many cases, a root canal is necessary to relieve the pain, but most challenging of all is to complete this task on anxious and apprehensive patients." Peña-Hall, whose grandfather was a dentist, knew she wanted to be in the field since middle school. "I first considered becoming an Orthodontist to treat children with cleft palates, but my instructors guided me to pursue further training in Endodontics, with a root canal specialty," she says. What's more, she's constantly aware that when patients lay back in the chair they're giving her a great honor…their trust. Most also give her that precious smile that says she's made them feel better, though one also gave her VIP tickets to a Beyoncé concert once.
Quick Facts
She is compassionate. "As a child I was always very sensitive and patient. These traits help me in my profession."
She is sporty. "I've always been athletic. In high school, I was featured as a Volleyball Server in The Miami Herald."
She likes to indulge. "My guilty pleasure is chocolate malt shakes. My favorite website is definitely iTunes."
What does she do after an especially satisfying day at the office? "To celebrate a victory, I go out to eat, usually pizza."
Text by Sandy Lindsey; Photo by Antonio Eli
Jeannette Pena Hall, D.M.D. treats patients at Dontics Center; 5990 S.W. 40 St., Miami; 305.667.8766; DonticsCenter.com.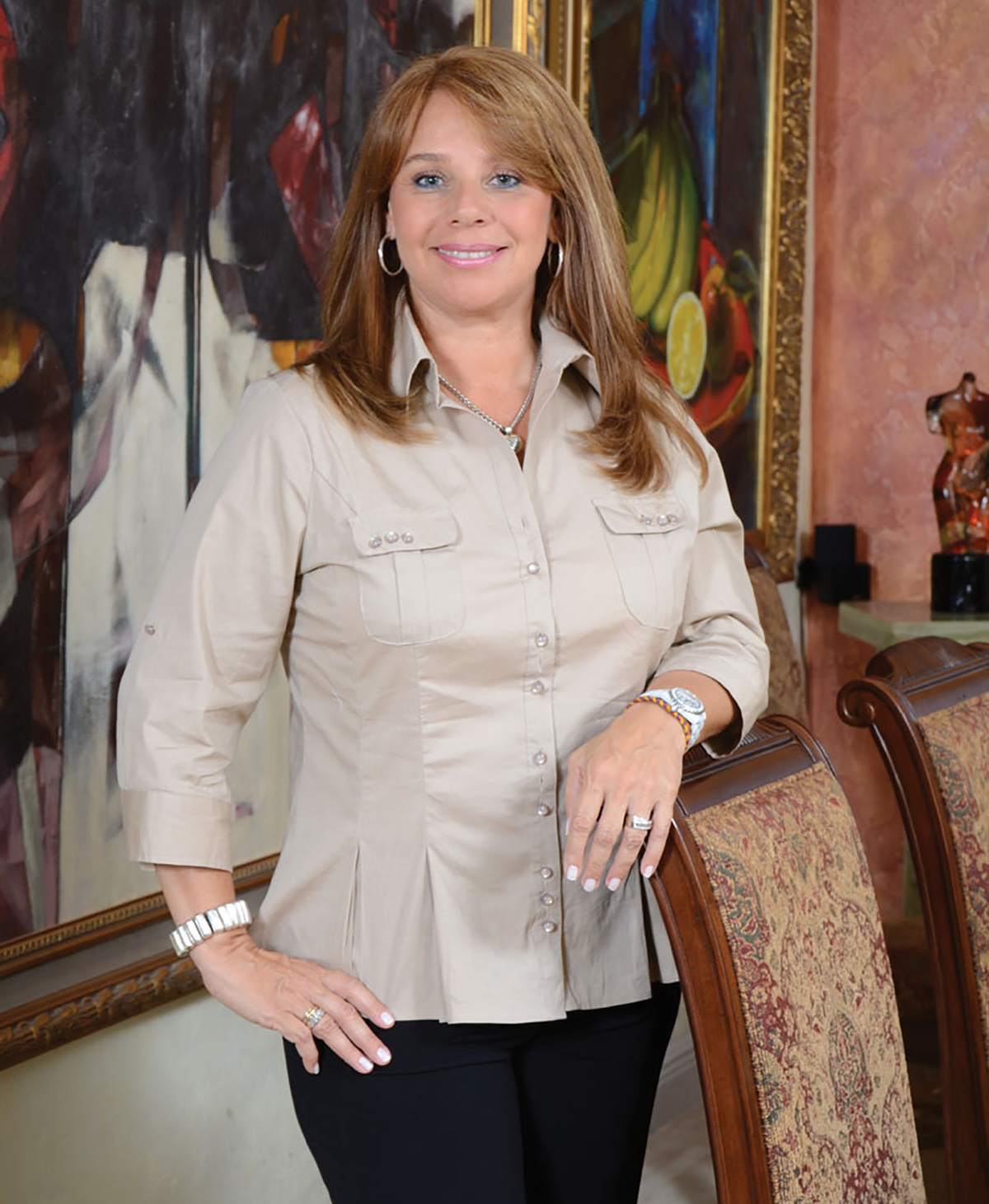 Good Behavior
"My family jokes that 'clean up' are this etiquette instructor's favorite words."
Oh, behave! When it comes to manners, Patricia Ballesteros will show you a thing or two. "The interest in proper manners has always been an important part of my life," says Ballesteros, who ran a successful interior decoration firm for 16 years prior to opening Etiquette by Patty, which goes beyond the traditional etiquette workshop. "I had something more personalized in mind. That's when I decided to open the door of my home and embrace the children in a real, warm atmosphere. My assistant would be my daughter, Isabella, who was 7 at that time and enjoyed learning about etiquette." The classes cover table manners and social skills. "One girl told me about the fights her mom had with her dad because of his (appalling) table manners," she shares. "She hadn't finished before other students jumped in to talk about their friends and family now that they realize the difference in proper etiquette. Ironically, I had to stop the conversation to give them a speech on keeping family issues private!"
Quick Facts
Even an etiquette instructor can have a bad habit. "Mine is to criticize my husband's way of driving."
If she wasn't teaching etiquette she would be: "Leading a peaceful life manning my herb and vegetable garden in our country house in the mountains of Columbia."
Future plans: "Expanding the program on table manners and incorporating more sessions for parents and children."
If she could offer one piece of important advice: "Good manners are a door-opener."
Text by Sandy Lindsey; Photo courtesy of Etiquette By Patty
Patricia Ballesteros teaches etiquette at Etiquette by Patty throughout Miami; 3247 NE 168 St., NMB; 786.463.9700; EtiquetteByPatty.com.