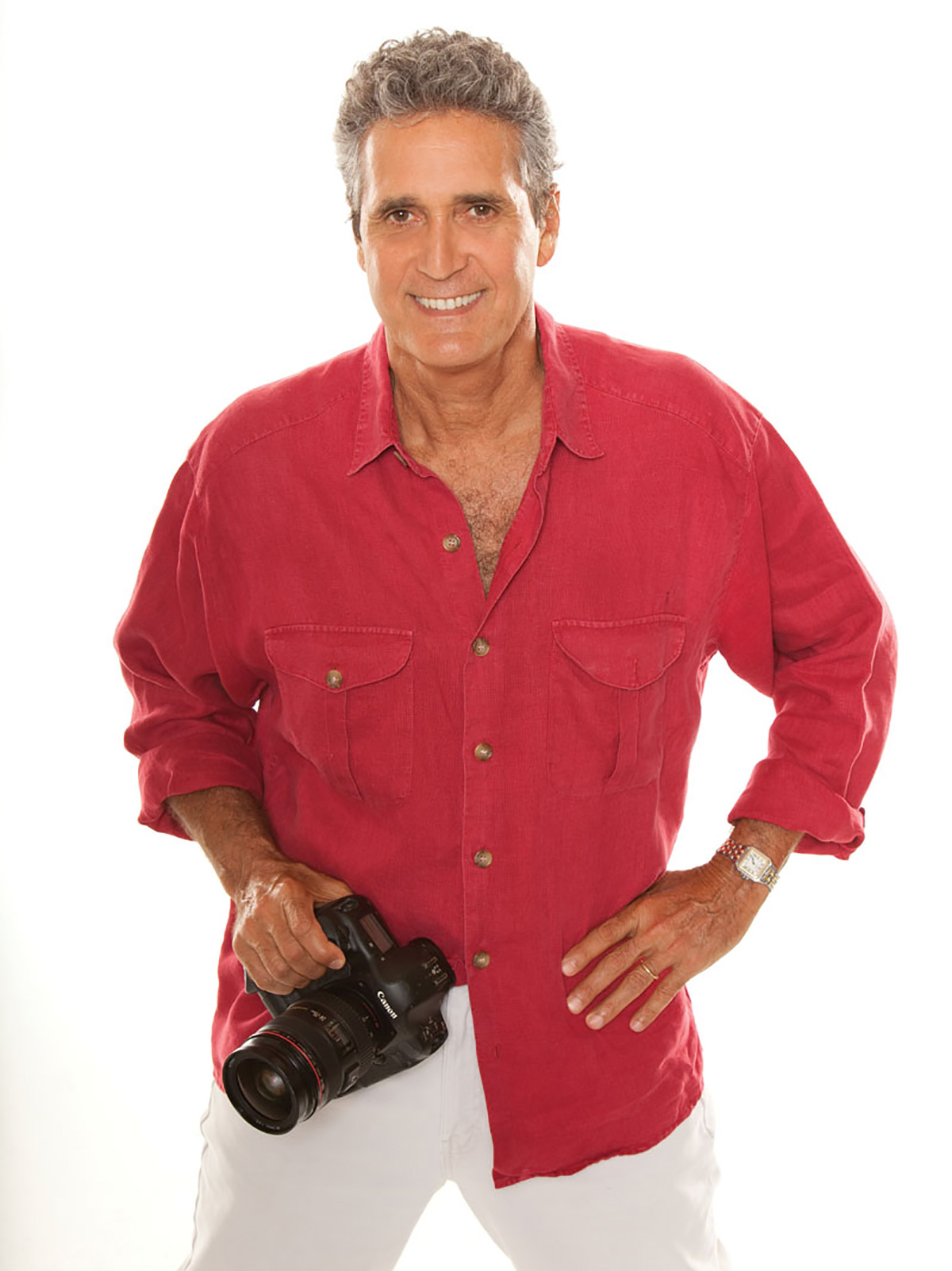 Click King
"After so many years of working as a photographer, I have a completely different way of seeing life."
Kiko Ricote stumbled upon photography by chance while living in Germany and attending a Formula One race. "I had a tourist camera with me at the time," he says. "From the stands the cars looked very small, so I went and bought a zoom lens, and the rest is history." On that fateful day, in the parking lot after the race, he took a few shots of a beautiful Dutch model with his new lens. "The shots turn out great, and eventually we took some more and her agency loved them. They asked me to shoot other girls they represented." That was 31 years ago. Today, he focuses on commercial work for beer brands, phone companies, TV channels, banks, hotels, fashion houses, destinations and just about anything else you can imagine. One of his greatest achievements is his 240-page photo oversized coffeetable book entitled Key Biscayne: Island Paradise. "The main reason I did it was for my daughters," he says. "Now they can always remember the place they grew up in."
Quick Facts
Before he got into photography, he was a model. "I traveled throughout Europe as a model and photographer for 10 years," he says. "I never stopped traveling after that, and that really shaped who I am today."
Staying in tip-top shape is one of his secrets to success. "I exercise at least one hour every day and for the past 3 years, I've been a vegan."
He has an enormous 4,000-sq.ft. studio in Coconut Grove. "I rent it out for productions, videos and commercials," he says. "Basically, anything you need it for."
Text by Achilles Stone; Photo by Kikor Studio
Kiko Ricote is the owner of Kikor Commercial Photography; 3001 SW 28th Lane in Coconut Grove; 305.448.3282; Kikor.com. To get his book, visit KeyBiscayne.com.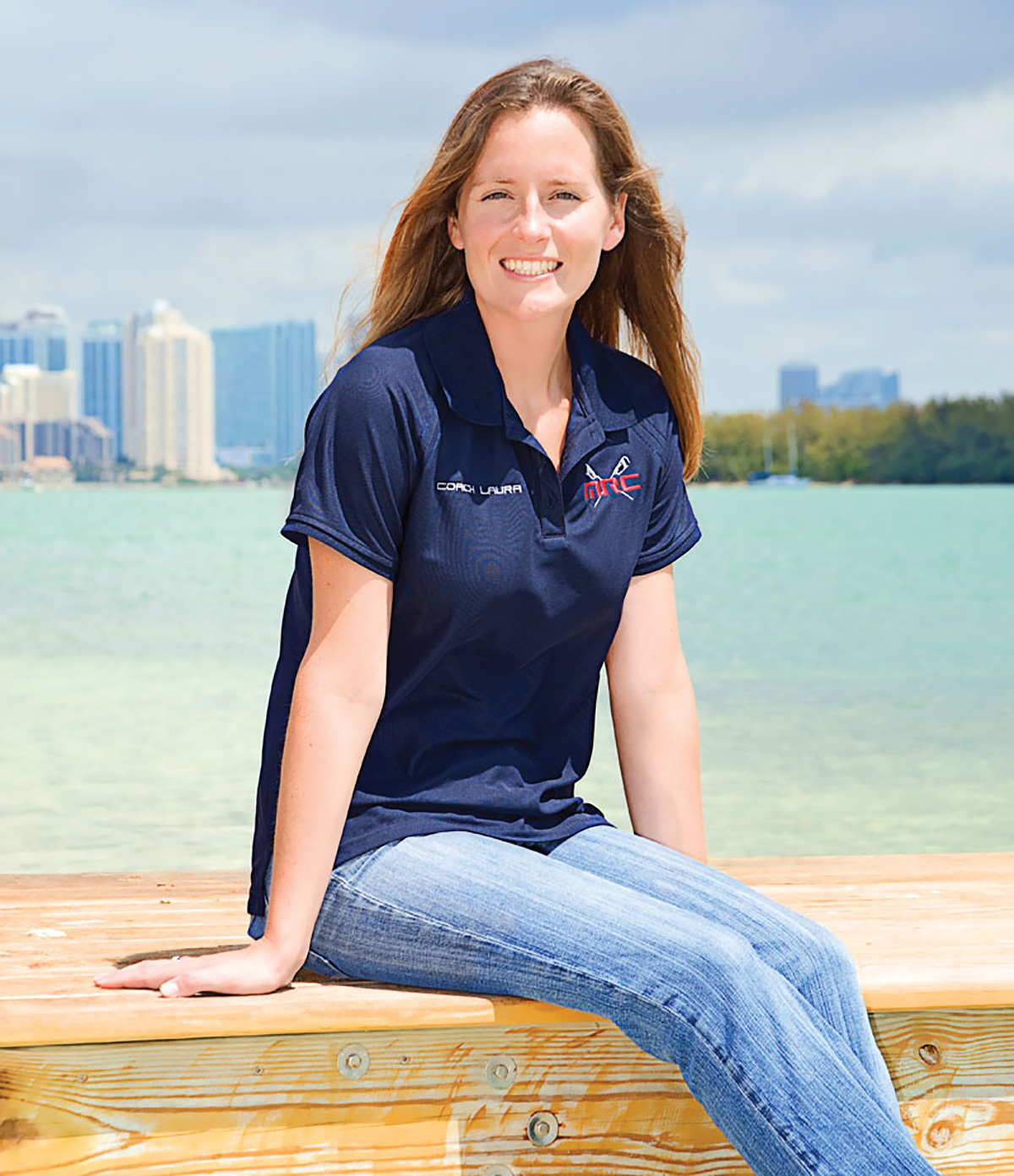 Row Away!
"Every day out on the water is a good day, but when you pass dolphins in front of the Miami skyline at sunset, it's magical."
Determination, stubbornness and a good sense of humor have gotten Laura Bracken very far. But it's her passion as a crew coach for Miami Rowing Club that has really taken her to the next level. "The most fulfilling part of the job is seeing the looks on the athletes' faces when they push themselves harder than they ever have before, and accomplish something they never thought possible," she says. "It's a mix of surprise, confidence, joy and pain." Although she spends her afternoons out on the water, she dedicates the rest of her time at her "day job" as the Outreach & Alumni Manager for UM's RSMAS and the Science & Education Specialist for the new Dunlap Marine Conservation Program. "My role is to teach the community about our research, and get them excited about science and marine conservation," she says.
Quick Facts:
Her favorite drink is really interesting. "I love Swiss Farms TeaCooler," she says. "Swiss Farms is a drive-thru convenience store in Philadelphia, where I grew up, and TeaCooler is a mix of iced tea and lemonade."
Her favorite word is really hard to spell. "It's Supercalafragalisticexpialadoshus," she says. "Did I get it right?!"
She loves to celebrate a victory! "In rowing, it's a tradition for the rowers to throw their coxswain in the water to celebrate a victory," she says. "The coxswain is the heart of the team…basically, a small bossy person who steers and calls out commands."
Text by Achilles Stone; Photo by Antonio Eli
Laura Bracken is a Coach with Miami Rowing Club; 3601 Rickenbacker Cswy.; 305.361.3225; MiamiRowing.org.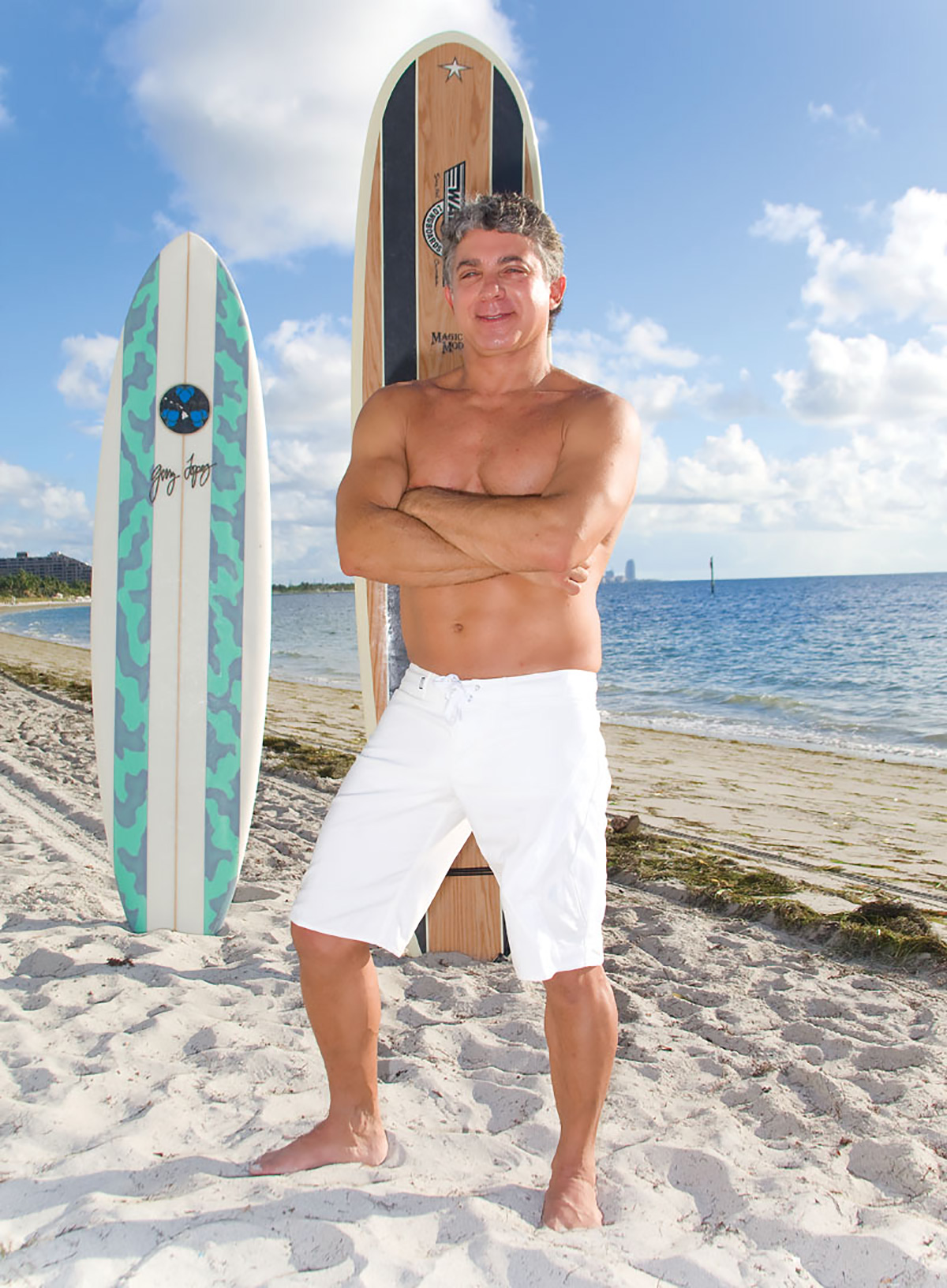 Power Eats
"My dedication to my business translates well into my other job of giving back to the community and helping others in whatever way possible."
If you're looking for authentic French fare, you may want to stop by La Nouvelle Boulangerie in Key Biscayne. Headed by Massimo Stanzione, this place has been a one-of-a-kind local favorite for more than 10 years. "My business is characterized by offering an international product that the residents of Key Biscayne and beyond can enjoy," he says. "Many of my customers have traveled throughout the world and they really appreciate the authenticity we offer." And he means it when he says his clients come first, often implementing customer comments and suggestions onto the menu — and the overall experience — when appropriate. "Nothing means more to me than the loyal patrons who have supported me since we opened," he says. "Nothing makes me happier than to have a visitor come back to eat for a second time and then keep coming in after that. It's so rewarding."
Quick Facts
He thrives on finding an optimal balance in everything he does. "I'm very satisfied when I am active and healthy," he says. "I try to nurture my physical and spiritual self equally."
When he's not chowing down with diners at his eatery, he can be seen surfing, swimming, biking and fishing in and around Key Biscayne. "I live and work in paradise, plain and simple," he says. "And I love every minute of it."
He is a natural-born leader. "I don't consider myself the boss," he says. "If I have to cook , I'll cook. If I need to mop up, I'll do it without a problem."
Text by Achilles Stone; Photo by Antonio Eli
Massimo Stanzione is the owner of La Nouvelle Boulangerie; 328 Crandon Blvd. #125, Key Biscayne; 305.365.5260.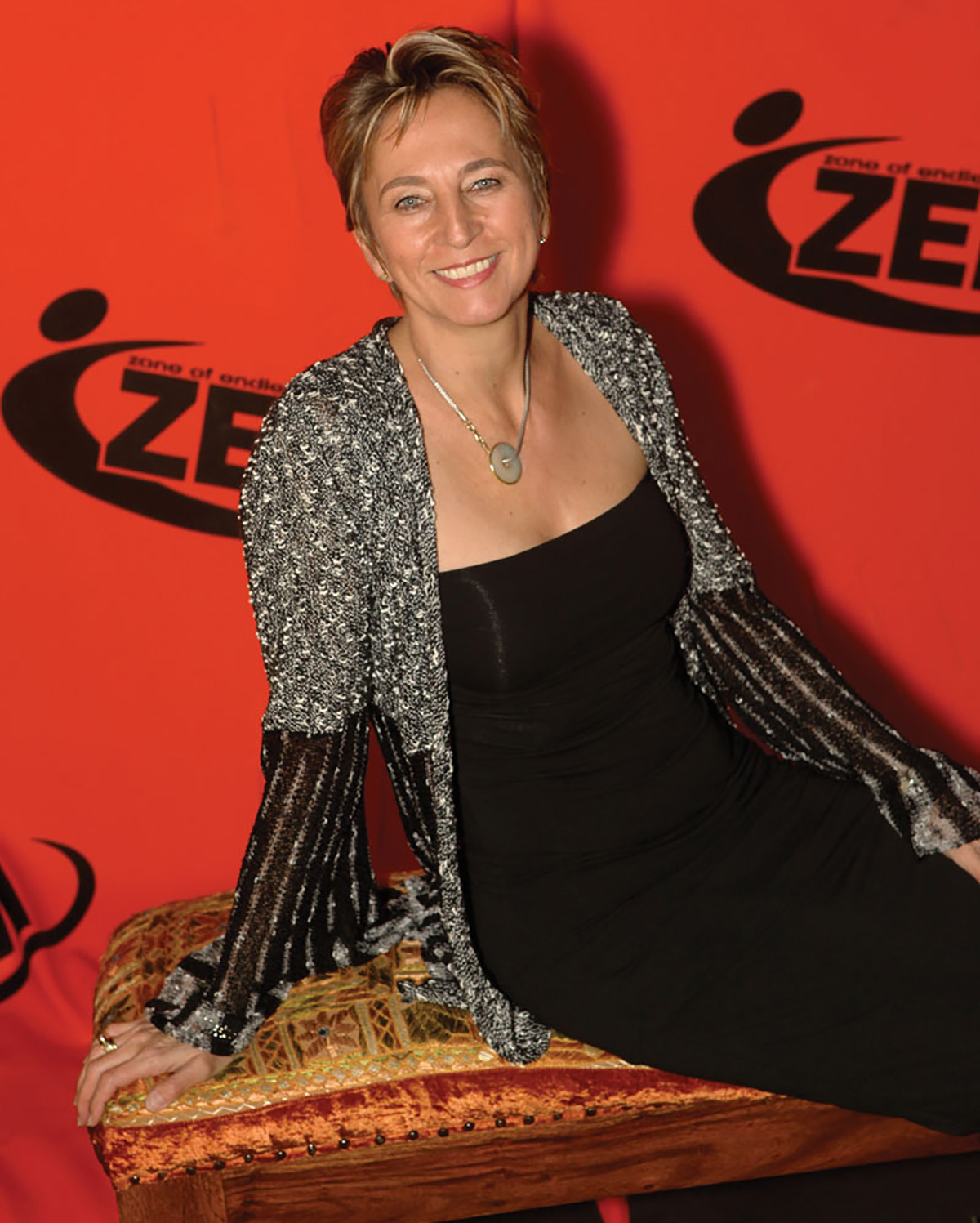 Stylish Steps
"I've always had great attention to detail —and I'm a stickler for things being executed intelligently."
"ZEMgear makes barefoot fabulous," says Christina Bracken, co-founder/owner of ZEMgear, LLC, in Key Biscayne. And she's right. Her company designs, produces and distributes ZEMbOOties, the perfect foot covering for sand & water sports, wellness activities and travel. "As an added plus, you don't have to take ZEMbOOties off when going through airport security," she says. It all started when she got fired from her job and decided she wasn't going to work for anyone else. "I ended up starting my own company," she says. "One shoe at a time." Today, besides making sure her clients are happy, Bracken has a lot of things she loves about her job. "I like being able to bring my dogs to work and I'm inspired by my team," she says. "One of the best parts is that I get to see athletes perform their craft while wearing ZEMbOOties — the whole range from beginners to Olympians!"
Quick Facts
She's full of surprises. "I'm a gourmet food junkie, my neighbors think I'm a dog whisperer and I sailed across the Atlantic in a 39-foot sailboat for 23 days," she says.
Her good and bad habits are one in the same. "I work too much," she says. "The harder you work the luckier you get."
She likes to celebrate a victory with all the things she loves. "I celebrate with stone crabs, champagne and my husband…not necessarily in that order."
She has high aspirations for her brand. "One of my goals is to have ZEMgear in every household," she says.
Text by Achilles Stone; Photo c/o ZEMgear
Christina Bracken is Co-Founder/CEO of ZEMgear, LLC, PO Box 1156 Miami, FL 33149; 786.367.6829; ZEMgear.com.