Write On!
"I love crafting stories that keep readers unrelentingly riveted and entertained as they flip through the pages."
By day, Evelyn Uslar-Pietri is the Marketing Director at Key Biscayne's Grand Bay Club. By night, she morphs into an author. "I'm passionate about the written word," she says. "I appreciate its beauty, magic and delicious ability to launch us into new worlds!" Which is why she's so excited about the May 11 release of her debut novel, Pirate's Gold…Treasure To Die For. "Although primarily targeted at young readers ages 12 and up, I think all thrill seekers will enjoy this action-packed adventure," she says. "It's brimming with hideous monsters, evil wizards, ancient curses, enchanting nymphs, unimaginable riches, and of course, pirates!" The best part is that 20% of her gross earnings on the book will go to charitable organizations that help the needy. "In terms of future plans, a Spanish translation is in the offering," she says. "And I'm already working on my sequel!"
Fun Facts
She comes from a long line of authors, including her mother, father and uncle, Arturo Uslar-Pietri, who wrote the celebrated classic, Las Lanzas Coloradas.
When she was a child, she was an avid reader, spinner of stories and a daydreamer! "I was born to write," she says.
For her, a good story should also impart fundamental life lessons, particularly for young people. "In Pirate's Gold…Treasure to Die For, the main character — Captain Johnny B. Wilde — comes to learn the importance of friendship, selflessness, compassion, and just plain doing the right thing!"
— Text by Achilles Stone; Photo by Antonio Eli
Evelyn Uslar-Pietri's debut novel is available at TatePublishing.org until May 11, when it will become available through major bookstores and online retailers including Amazon.com.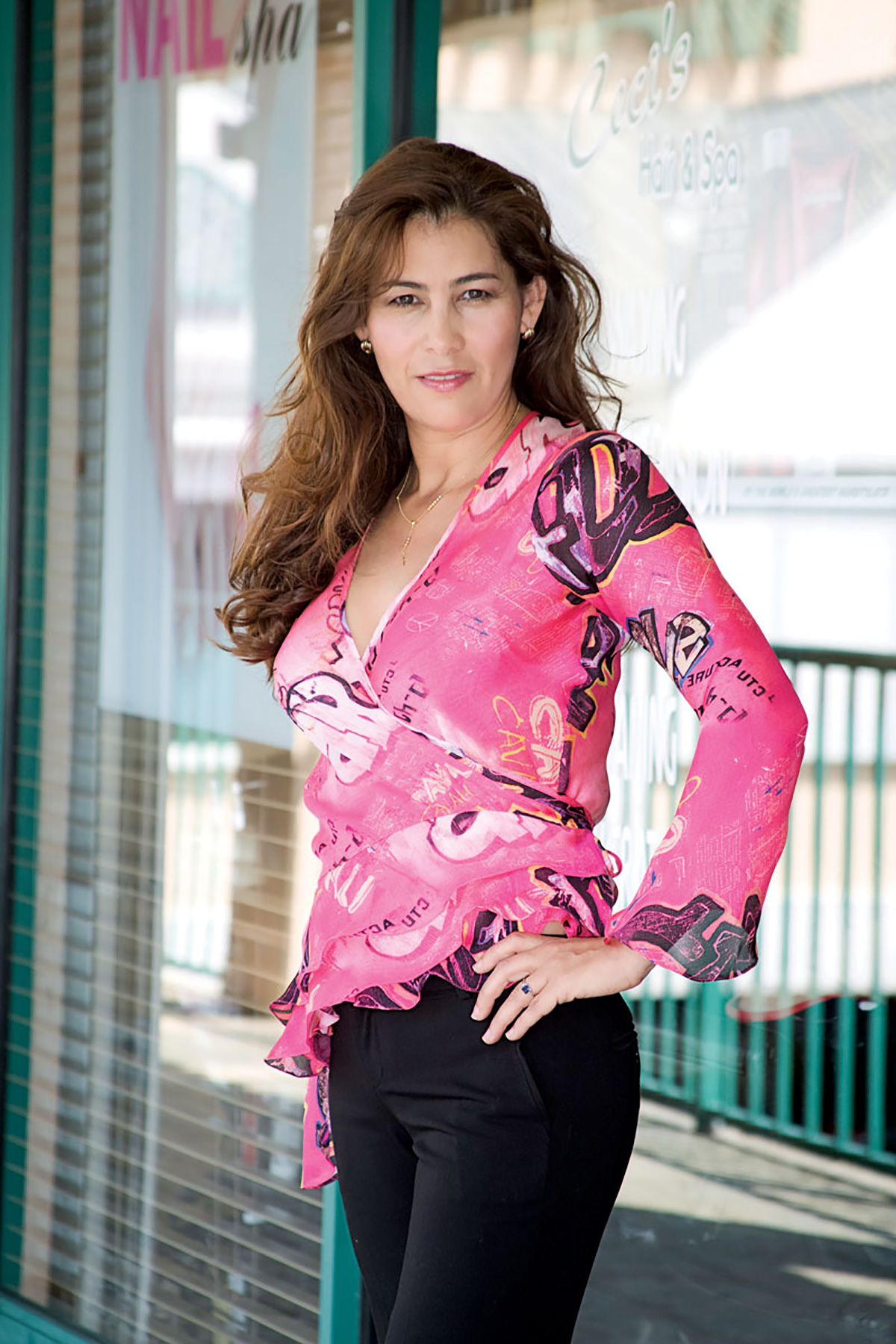 Beauty Magic
"When a client walks into our salon, they can rest assured they're getting the very best the beauty industry has to offer."
Cecilia Ramos proudly holds the designation as one of the most sought-after colorists and make-up artists in South Florida. And luckily she's right here on the Key! "It's a fantastic job because I create things every day," she says. "I can make anyone feel beautiful and secure with my gift — whether their looking for a great cut, color, products or skin and body treatments offered by our staff of certified professionals." And that's exactly what she does daily. And she does it better than anyone else, even going as far as producing special events and fashion shows for her clients. The extra mile is something her loyal customers have come to expect of her. "When it comes to level of attention, prices and service, my salons are top-notch," she says. "I couldn't imagine a better place to offer this caliber of beauty services in Key Biscayne."
Fun Facts
Magazines adore her. "I once did a "Before & After" spread for People En Español for an older woman who had never changed her look," she says. "It was one of my proudest moments."
She's definitely a people person. "If I weren't in this business, I would certainly be involved in something related to communications," she says. "I enjoy people!"
She always makes sure to stay atop the latest beauty trends. "We are continually educating ourselves on what the industry has to offer," she says.
Text by Achilles Stone; Photo by Antonio Eli
Ceci's Hair & Spa is located at 604 Crandon Blvd., Ste. 204. Key Colony Hair Salon is located at 235 Crandon Blvd., Ste. 6. For an appointment, call 305.361.8399 or 305.361.7842.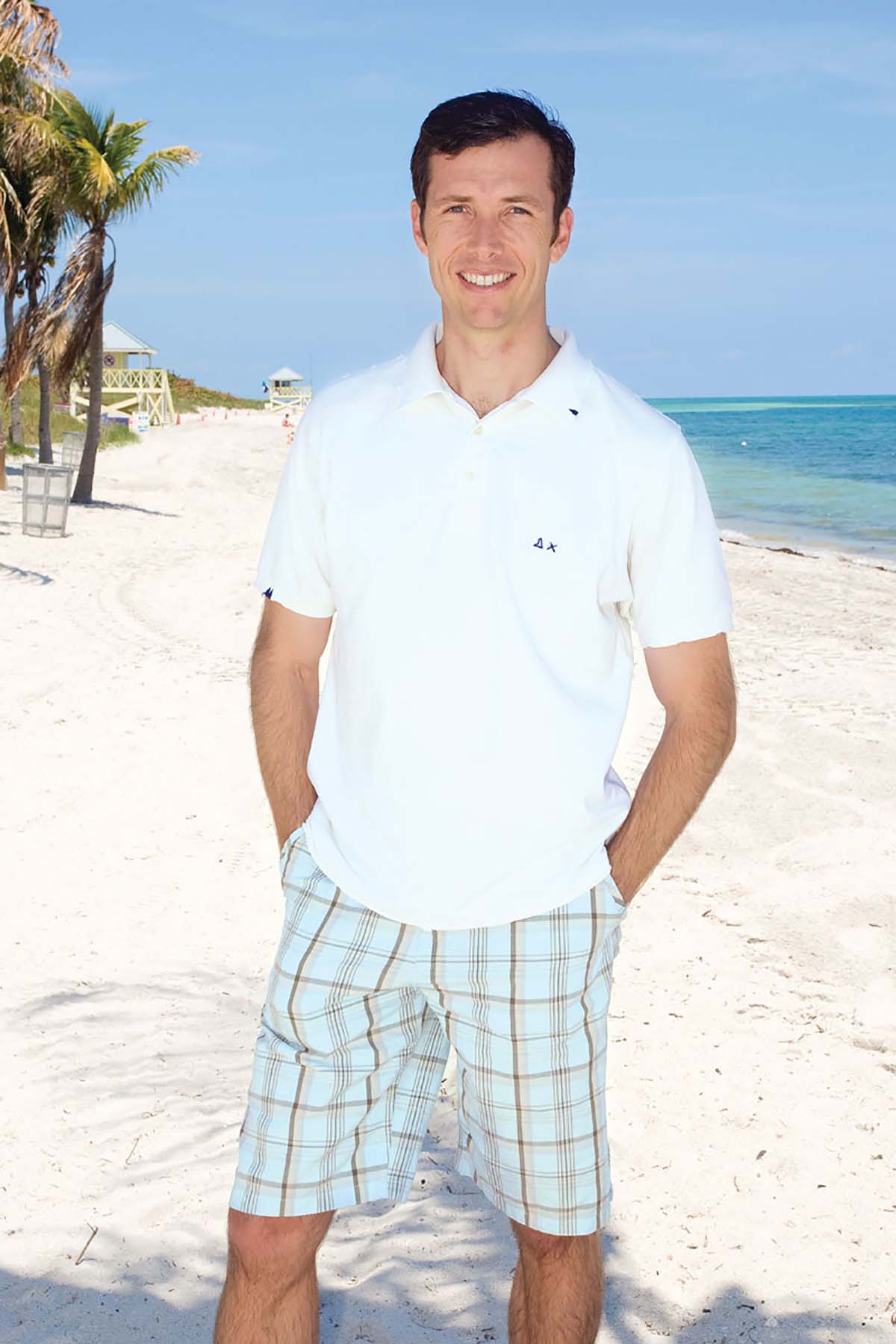 Earth Angel
"I have a knack for breaking down problems to their most basic elements and solving them with an open mind."
Timothy Piccin leads Hydros Coastal Solutions with a vision to implement the world's first environmentally friendly beach erosion control solution. But that grand goal is just one of many. He also serves as an F-16 Instructor pilot with the 93rd Fighter Squadron in Homestead and is finishing up dual Executive MBAs at Columbia University and London Business School. "My mom always instilled in me a strong desire to conserve nature and respect all living things," he says. "This basic appreciation for nature led me to pursue a degree in environmental engineering and eventually start my own company with the vision to correct harmful environmental practices through simplicity and science." So what's the most fulfilling part of his job? "There's nothing like working with clients to help save their beaches," he says. Thus far all of Hydros' projects have been completed in the Caribbean, but Piccin plans to bring his eco-friendly beach erosion control solution to Florida this year.
Fun Facts
He led four F-16s for a flyby over the Sony Ericsson's Women's Finals this year. "It was unforgettable," he says.
He finished his first triathlon this year during the Miami International Triathlon on Key Biscayne. "I finished in 2 hours and 33 minutes," he says.
His nickname is "Kilo" and his favorite word is "Tiana". "The former I acquired while I was living in Korea with my first fighter squadron, and the latter is my girlfriend."
Text by Achilles Stone; Photo by Antonio Eli
Hydros Coastal Solutions, Inc. is located at 814 Ponce de Leon Blvd., Ste. 511 in Coral Gables. For more information, call 786.245.8312 or visit HydrosCoastal.com.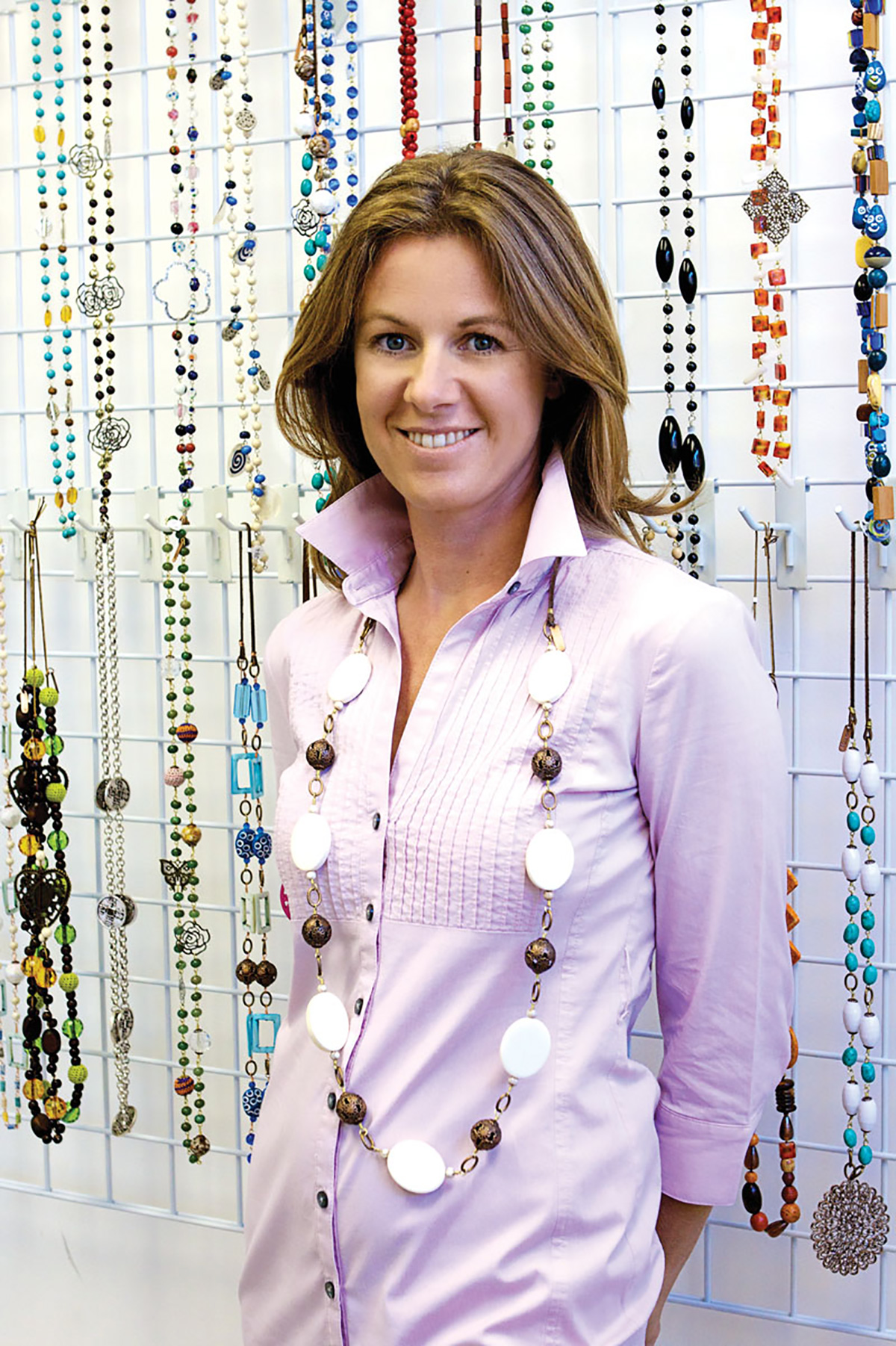 Pretty Pieces
"The most fulfilling part of my job is creating pieces that I love and that other people love as well."
Macarena Zubiria spends half her day as a jewelry designer and the other half being a good wife and mother. "Without a doubt, my biggest accomplishment is my family," she says. "My husband and I have been married for 10 years, and we have 3 children: Andres, 8; Matias, 6; and Julia, 2." In terms of her career, she says she always knew that jewelry was in her future. "Since I was a teenager, I was always drawn to jewelry," she says. "Three years ago, I asked a friend who designed jewelry to teach me a few techniques. I then started creating pieces and wearing them at the office and at social events." To her surprise, people started asking her to design things for them. "A good friend of mine designed my first logo and my sister took nice pictures of my jewelry," she says. "As soon as my husband helped me design my website, Macarena Accessories officially took off."
Fun Facts
Before she was designing jewelry, she was a babysitter. "My first job was when I was 17…right here on the Key," she says.
She tries to live a healthy lifestyle whenever possible. "My favorite drink is water and my fridge is stocked with milk, juice, yogurt, bread and eggs," she says.
She celebrates a victory by having dinner with friends and family. "One of my favorite places is Puntino Restaurant in Downtown," she says. "Soon it will be in Key Biscayne!"
Text by Achilles Stone; Photo courtesy of Macarena Accessories
Macarena Zubiria, Jewelry Designer; Macarena Accessories; 800 Crandon Blvd. Ste. 209; 305.505.5894; MacarenaZubiria.com.