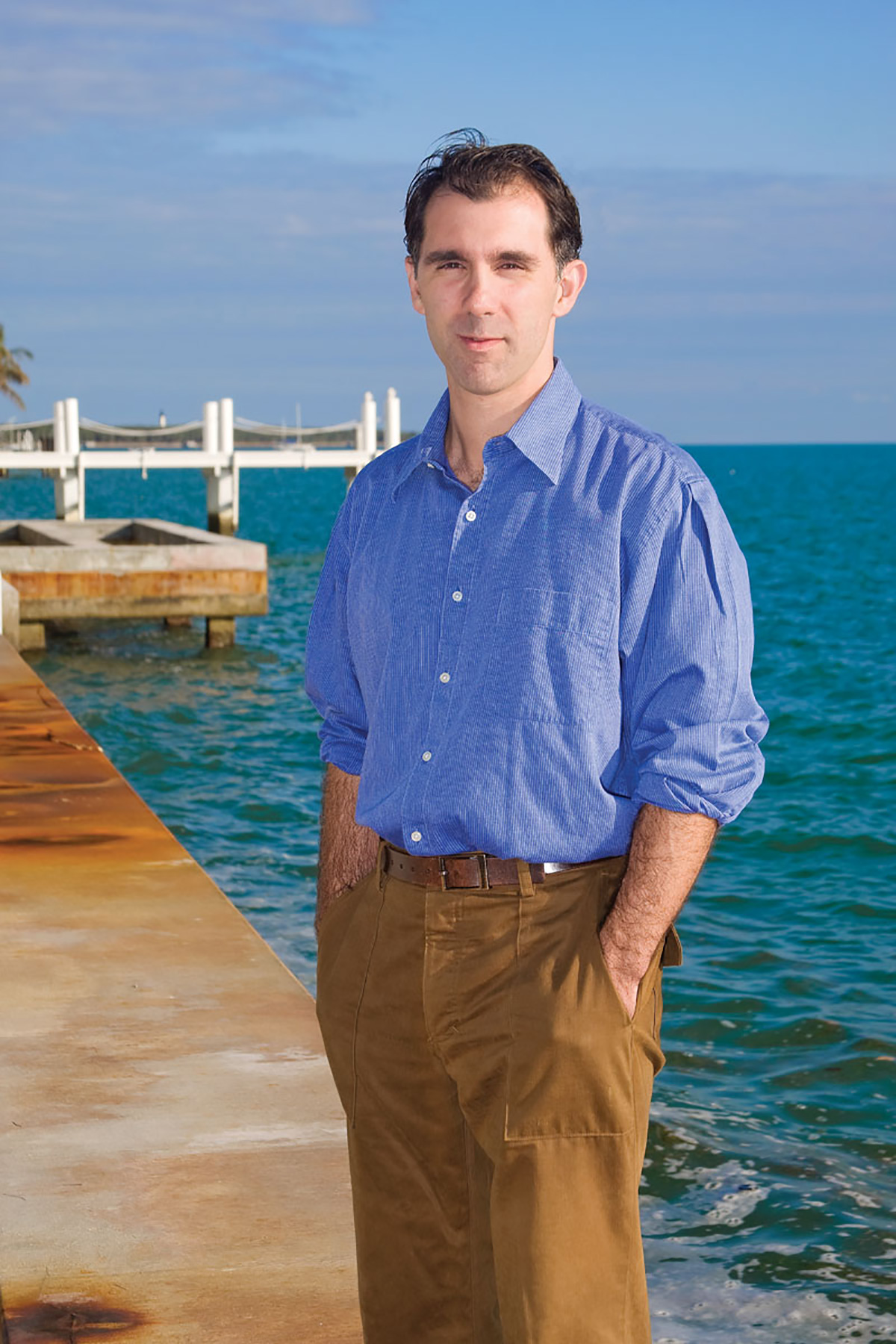 Skin Savior
"My office is not like a typical doctor's office — I see patients on time and I spend a lot of time talking with them."
Growing up in Florida, dermatologist T.J. Giuffrida, M.D., was always aware of the dangers of the sun. So it came that he has dedicated his career to making sure his patients are educated and treated in the most effective way possible. "During my medical training, I realized that skin cancer is a very treatable and preventable problem," he says. "I knew I could make a real difference in people's lives." Today, he specializes in diagnosing and treating skin cancer, with a large proportion of his work focusing on skin surgery. "I like to form relationships with my patients," he says. "My business is unique because it's highly specialized in that I'm one of the few Fellowship-trained skin cancer surgeons in Miami." At the end of the day, for this doctor the best news is good news. "The most fulfilling part of my job is letting patients know that I have gotten rid of their cancer," he says.
Fun Facts
He graduated from UF and is a devout Gator fan. "I wear scrubs with a Gator patch," he says. "I had one patient refuse treatment because of his allegiance to the 'Canes."
He considers himself both meticulous and artistic. "This has helped me surgically," he says.
He has an affinity for James Bond movies and gummy bears. "I love them all," he says. "I can also waterski barefoot."
— Text by Achilles Stone; Photo by Antonio Eli
T.J. Giuffrida, M.D.; Dermatology & Skin Cancer Center; 3275 Ponce de Leon Blvd., Coral Gables; 305.461.2000; MiamiDermCenter.com.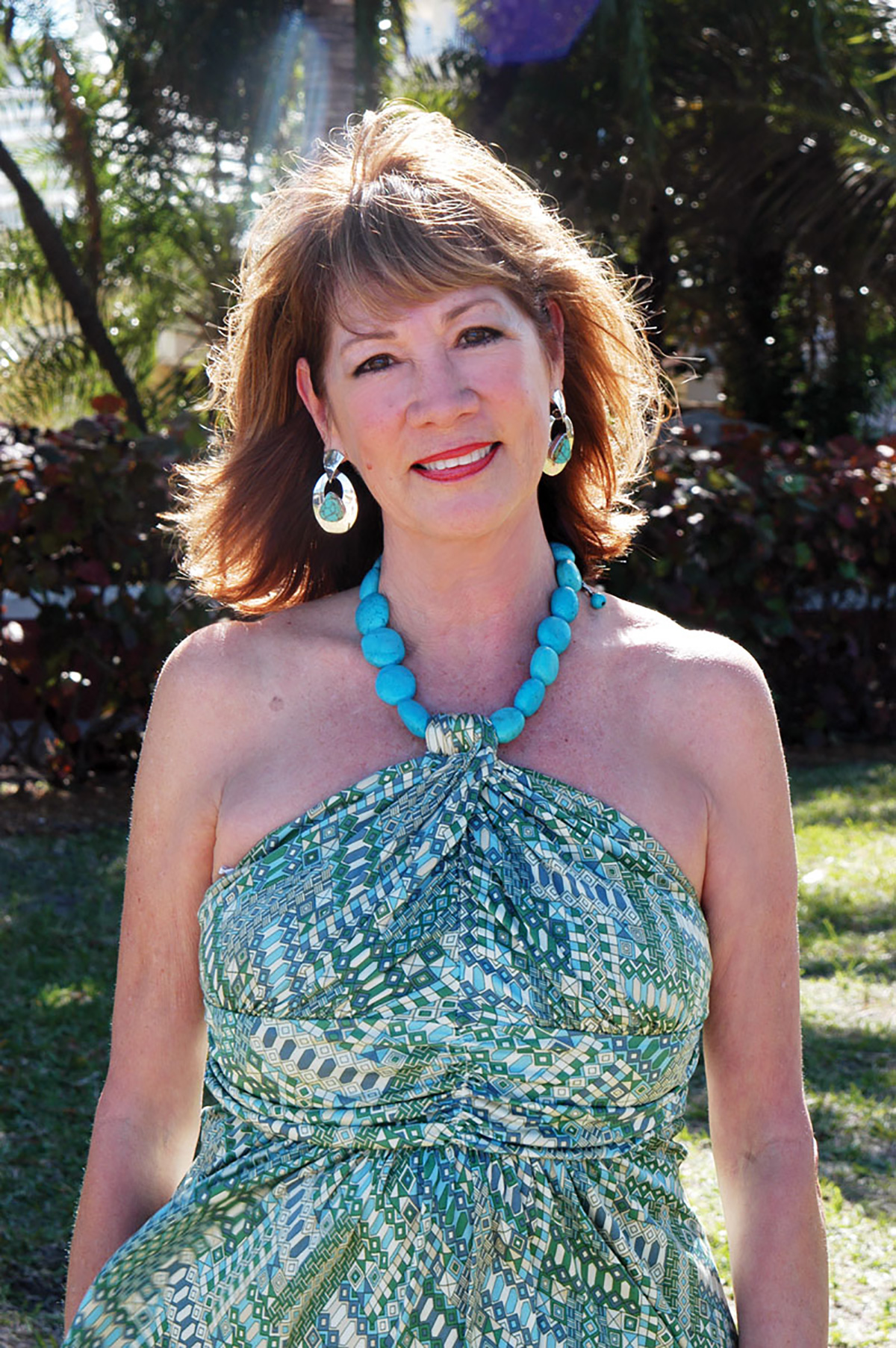 In Focus
"I'm naturally very curious and detail-oriented. These qualities are assets in my photographic career."
For 12 years, photographer Maritza Minor has seen the world through her lens, documenting what she comes across for others to enjoy. Among her specialties are events that include extravagant launches, birthday parties and grand openings. "I try to get into the spirit of the events that I'm covering in order to elicit the emotional response from my photography subjects that corresponds to the occasion," she says. "I love meeting interesting people and enjoy the positive response I receive from them when they see their photos in print." And sometimes what a person sees in print is a lot more memorable than the event they were shot at. "Once, due to a typographical error in a caption, a person's name was changed to an obscene four-letter word," she laughs. "Fortunately, that person has a great sense of humor and when we see each other we still laugh about it!"
Fun Facts
She has been a resident of Key Biscayne for 28 years and contributes to Fundacion Manos del Sur, Pan y Amor for Nicaragua, Relay for Life and Miami Bridge.
She is a Public Notary, having married 12 couples throughout the years. "I always tell them they can't get a divorce if they want me to marry them!"
After photographing people partying, she likes to relax with a soothing glass of wine. "I have lots of fruits and veggies in my fridge to complement each sip," she says.
— Text by Ann Vu; Photo by Carolina Pritelli
Maritza Minor; 590 Ocean Drive #2-A, Key Biscayne; 786.210.4499; MMinor395@AOL.com.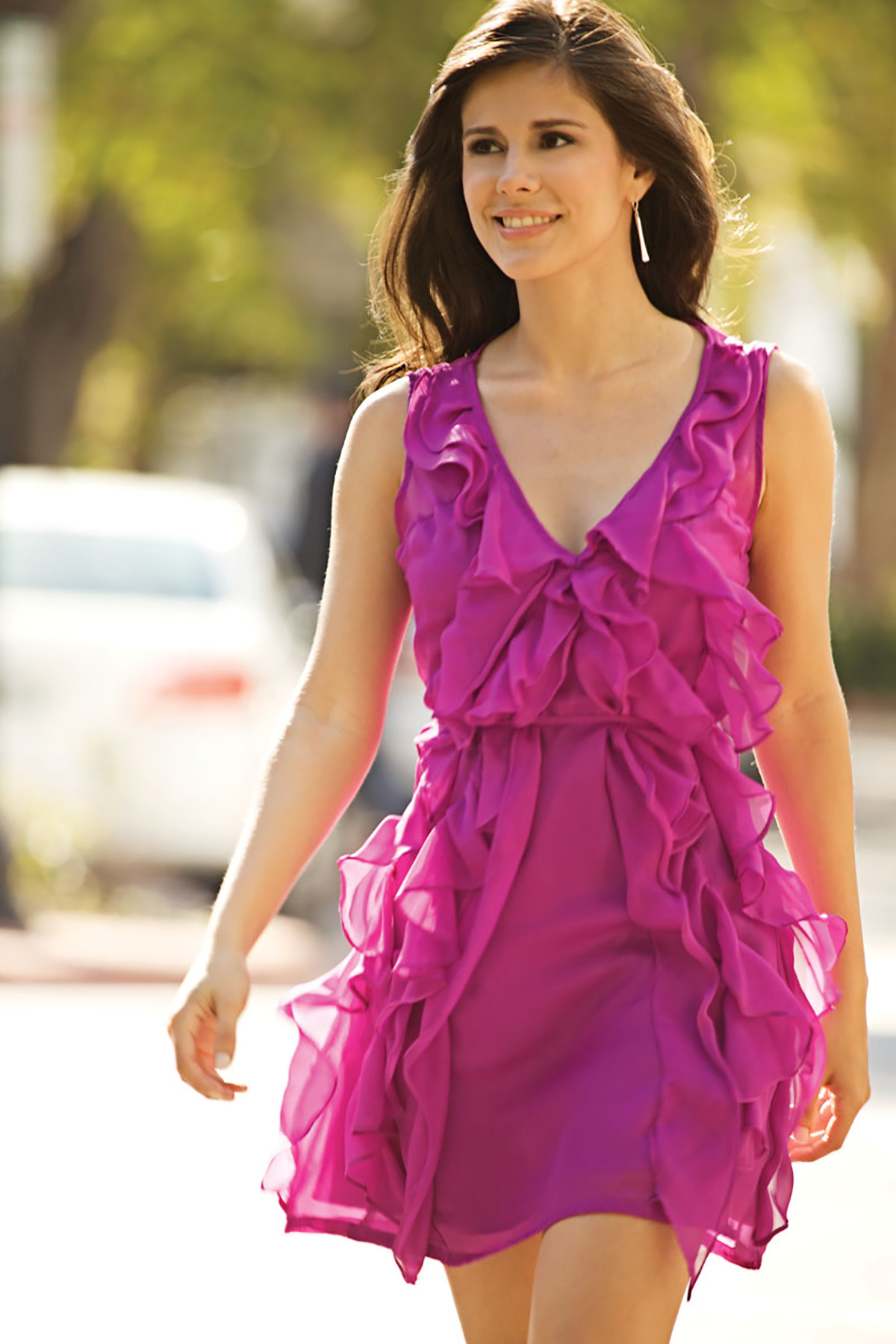 First Look
"Trends come and go, but developing a personal style that flatters your own essence and lifestyle is the key to create a memorable image."
Although it's not usually something we like to hear, first impressions really do matter, primarily because the external cues you send out help others formulate an opinion of you at first glance. Enter Marisol Gomez, Image Consultant & Fashion Stylist extraordinaire. "My passion in life is to help individuals find their inner essence by coaching them on how to best show it to the world through their personal image," she says. "The key to being successful in life is to love who you are, and to have a very clear picture of what you really want." Today, Gomez spends her time balancing private and corporate clients in Miami and New York City, where she works for the Image Resource Center of New York, one of the pioneering image consulting firms worldwide. "I'm looking forward to continuing to build my business while helping my clients take their personal and professional style to the next level."
Fun Facts
Her favorite alcoholic accessory is an Apple Martini. "It goes with anything," she says.
Realizing that diet and image go hand-in-hand, she's trying to go organic. "But I still love my dulce de leche pankcakes!"
Her mantra is from Elisabeth Kübler-Ross: "Learn to get in touch with the silence within yourself and know that everything in this life has a purpose…there are no mistakes, no coincidences…all events are blessings given to us to learn from."
Text by Ann Vu; Photo by Andres Hernandez
Marisol Gomez; 444 NE 30th St. Miami; 786.308.7845; Marisol-Gomez.com.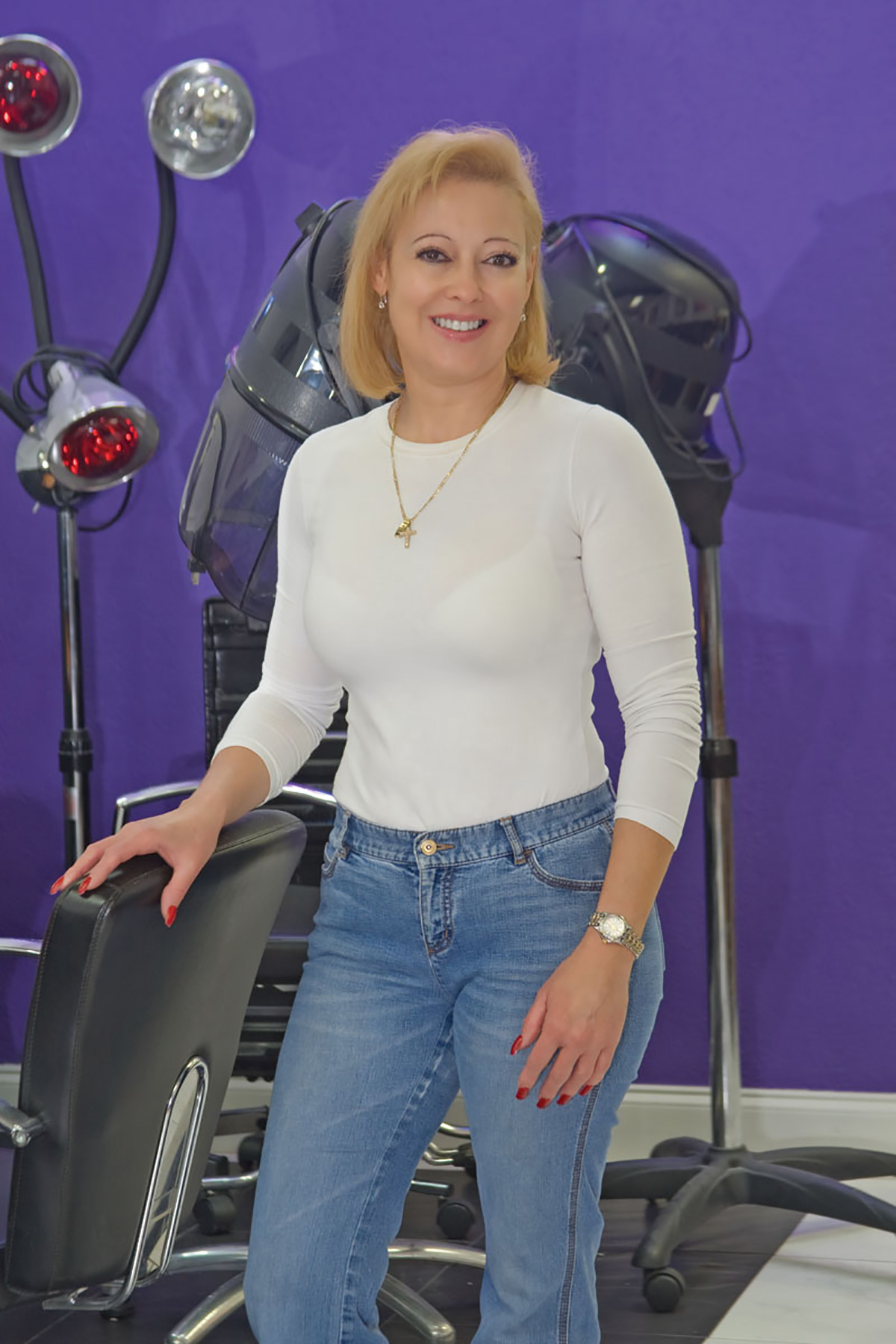 Very Pretty
"Honesty is the most important part of my business — I want customers to keep coming back again and again."
For Martha Fernandez, work is so much fun, it's like a hobby. "Ever since I was a little girl, I always liked beautifying myself and the people around me," she says. So it came that she has been a salon owner for 23 years, specializing in making Key Biscayners look their best. "This is the perfect place for my business because the majority of the residents here travel the world and I enjoy fixing them up with the latest beauty trends so they look great no matter where they go," she says. Throughout the years, she's developed a close relationship with her clients. In fact, when she relocated her salon in February, they all followed. "I look forward to continuing to evolve my shop while providing the best customer service and satisfaction available on the island," she says. "My clients always come first."
Fun Facts
Her favorite trend for the upcoming summer season is straight, shiny and healthy hair. "This can only be accomplished with the real human Keratin system from Lanza, and we are the only shop that offers it in the Key," she says.
Among her inspirations, she lists her son, Michael Fernandez, and her boyfriend, Santiago Jacinto, at the top of her list. "I am so grateful for the support they have given me throughout my life," she says.
Although she loves every aspect of the beauty business, she particularly likes one part the best. "I specialize in — and really enjoy — the hair department," she says.
— Text by Ann Vu; Photo by Antonio Eli
Martha's Unisex Beauty Salon; 961 Crandon Blvd., Key Biscayne; 305.361.6667; 305.365.9891.