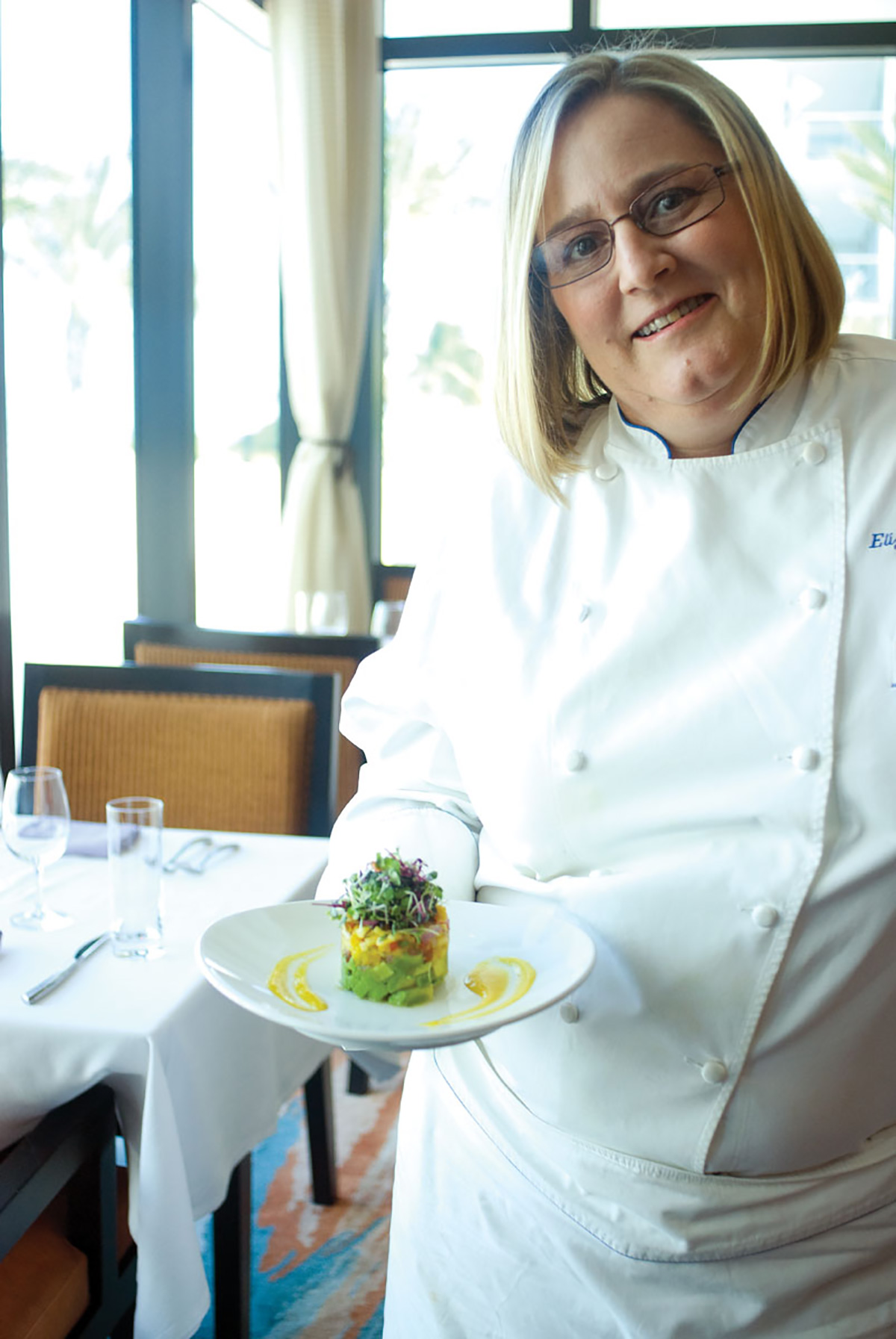 Eat UP
With the freshest, most delicious and utmost nutritious dishes, Executive Chef Elizabeth Ann Barlow keeps her restaurant in perpetual pursuit of the "Power of Possibility."
Text by Luisana Suegart
Photo by Jose Amigo
Elizabeth Ann Barlow is bringing sunshine to the palates of health-conscious locals and tourists as Executive Chef of Canyon Ranch Grill, located inside Canyon Ranch Miami Beach Hotel & Spa. Born in New Orleans, Barlow moved to Miami in 1997, intrigued by the opportunity to experience the Latin-influenced regional cuisine of Florida.
Barlow developed her career in some of the hotel industry's most prestigious kitchens, including Hotel Intercontinental Miami, Delano, Sonesta Key Biscayne and New Orleans Royal Sonesta. Today, she nourishes her restaurant's guests with menu items that follow strict nutritional guidelines with a focus on calorie, carbohydrate, fat, protein and fiber content. Her dishes are at once healthy, tasty and filling. "The service of delivering nutritious and delicious healthy gourmet cuisine is something our entire culinary team is very proud of," she says.
In keeping with the company's vision of life enhancement, Barlow believes in the power of a challenge, with that perspective translating beautifully into her work. "The best days of my life are filled with focused work and as much nature and truth as possible."
As she continuously creates a menu based on whole, in-season and locally grown ingredients, each day is a great one for Barlow. "I encourage my team to believe in themselves and strive to be the best they can be," she says. "We all need support and encouragement to make a change."
For a healthy insight into your mind, body and spirit, call 305.514.7163 or visit CanyonRanch.com.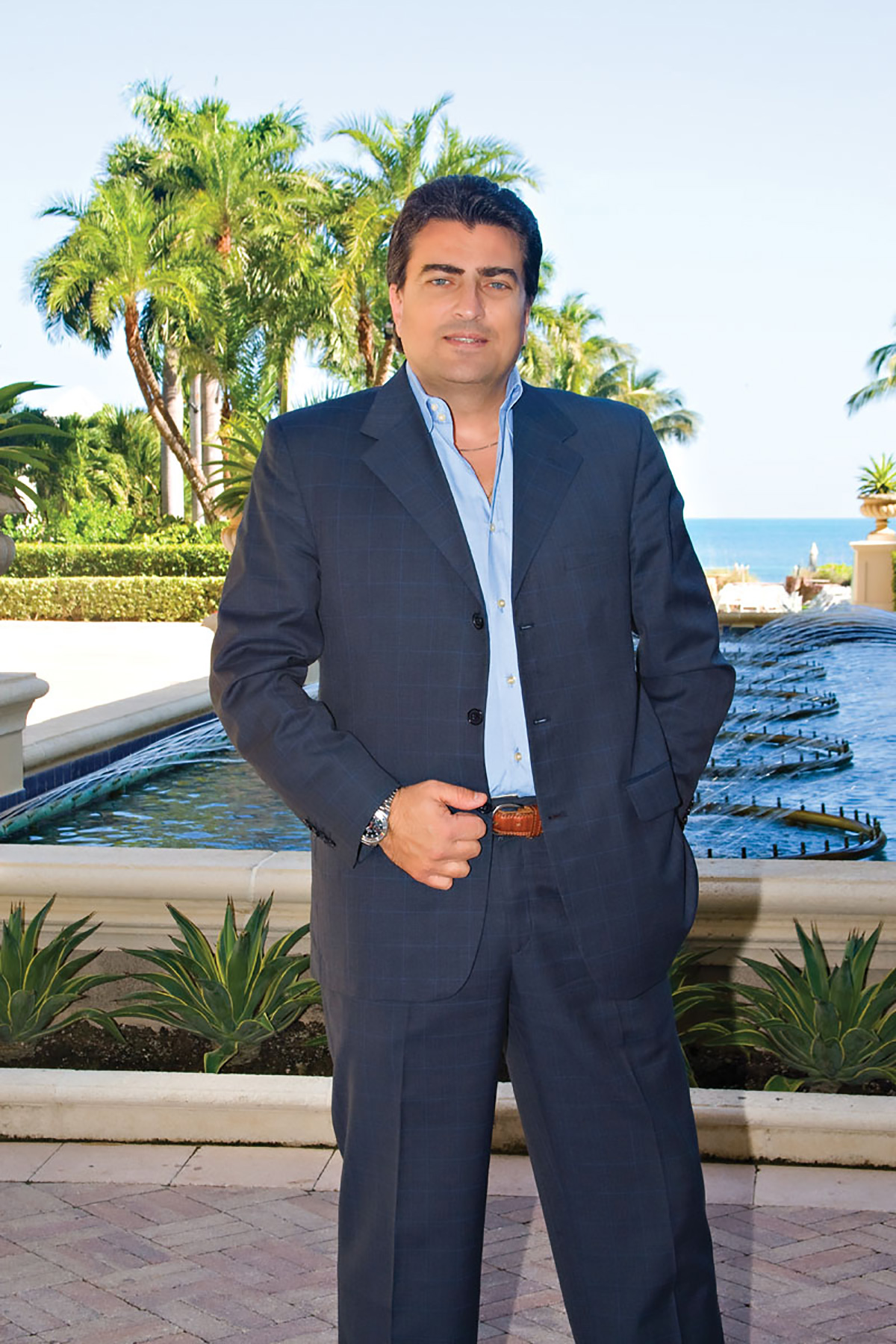 Golden Times
For Michele Armenio, all that glitters is gold, and he's making it his mission to create a "fun destination" for jewelry shoppers who are in search of something truly different.
Text by Luisana Suegart
Photo by Antonio Eli
Located in the Ritz-Carlton Key Biscayne, Sabbia is celebrated for its exceptionally creative designs, all of which are created by internationally acclaimed artists. From Alex Sepkus, to CASATO, to Lina Fanourakis and Pomellato, Sabbia's collections are worthy of the degree of knowledge and expertise brought forth by Store Manager Michele Armenio, whose family has been in the jewelry business for 35 years. "I believe that my international background and diversified education provides a welcoming atmosphere to all kinds of people," says Armenio, whose resume includes positions at Tiffany & Co. and Hamilton Jewelry in Palm Beach.
Armenio was born in Naples, Italy, where he obtained a law degree and began working with the family business. After a stint with NATO, a business trip landed him in Florida, where he naturally fell in love with Miami.
As a resident of Boca Raton, Armenio was a frequent visitor to the Key, even before beginning his tenure at Sabbia. "Before it used to be a daytrip destination for the beach and the restaurants, but now a new chapter has opened," he says.
From Ducatis to Ferraris, to soccer and volleyball, to the good food, beaches, lounges and Salsa music of South Florida, Armenio pledges to make the most of his life here. "Like Roberto Benigni said, 'Life is beautiful'."
For more information, contact Michele Armenio at 305.365.4570 or visit Sabbia.com.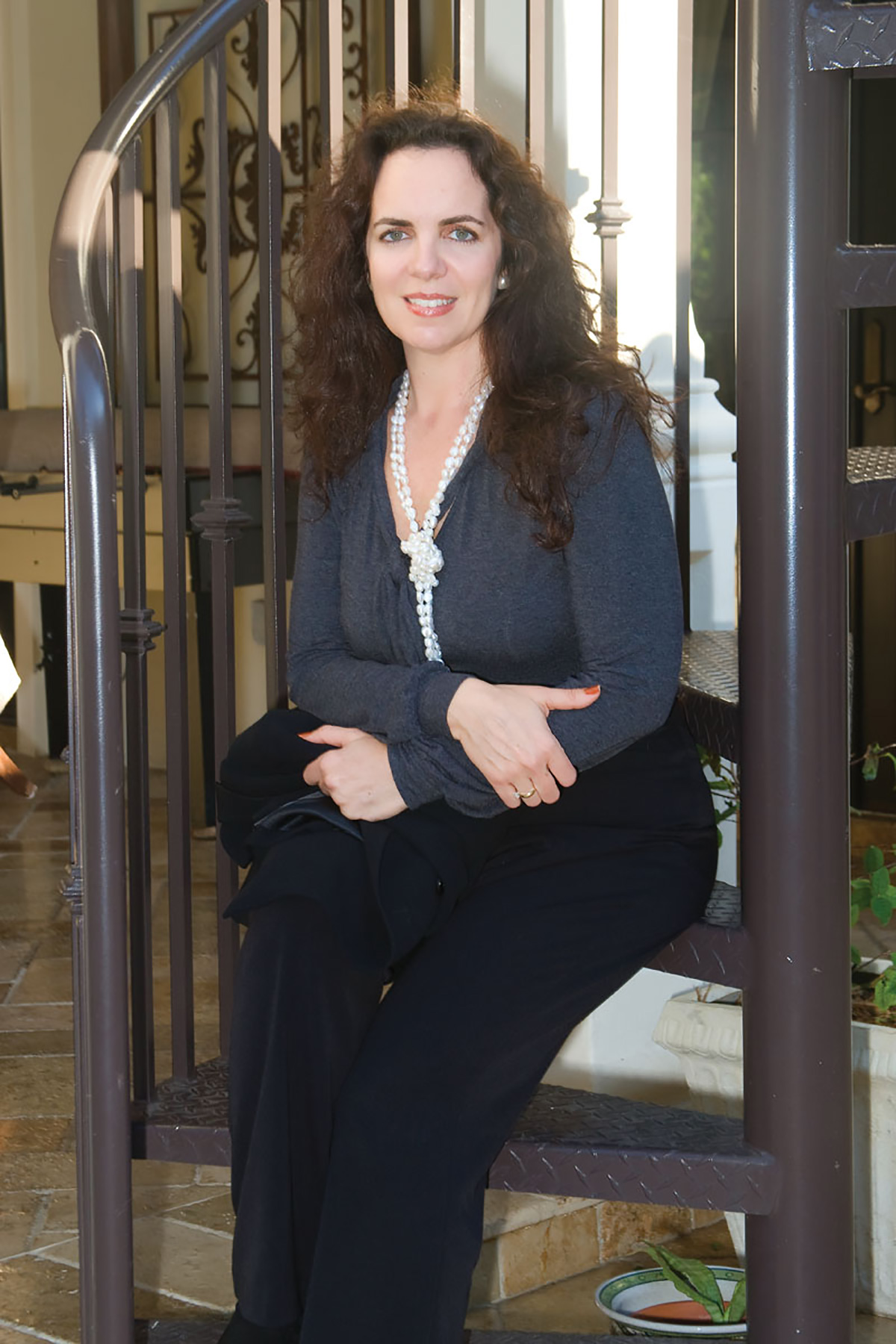 Caring Counselor
Saving marriages and balancing lives, therapist Lisette Beraja likes nothing better than to know she's helped someone solve their problems.
Text by Jacquelyn Benson
Photo by Antonio Eli
For as long as she can remember, Lisette Beraja has always loved helping people. "Thinking positively, being optimistic and overcoming obstacles while aiding others were key topics of my upbringing," she says.
Today, she balances her life as a wife and mother of four with her busy private counseling practice, treating families and individuals from Key Biscayne to places as far off as Norway.
"I'm so proud of the person who picks up the phone and calls me. That for me is an indication that they really want to make a difference in their life and in the lives of their loved ones."
It wasn't until after her first daughter was born that Beraja began work on her Masters in Marriage & Family Therapy. She got her start in the Children's Psychiatric Center, helping kids from dysfunctional homes with academic problems.
Eventually, after much encouragement from her family, friends and clients, she launched Beraja Counseling Center. Recently, she became a Supreme Court Family Mediator & Parenting Coordinator, working with parents and children in high-conflict divorce cases. To date, she's written dozens of articles on counseling issues and plans on writing a book soon.
"I always say to my clients after our first session that I hope I was helpful," she says. "If I was able to teach them at least one thing to help them in their life, then the meeting was a success."
To make an appointment with Lisette Beraja, call 305.858.7763 or visit BerajaCounseling.com.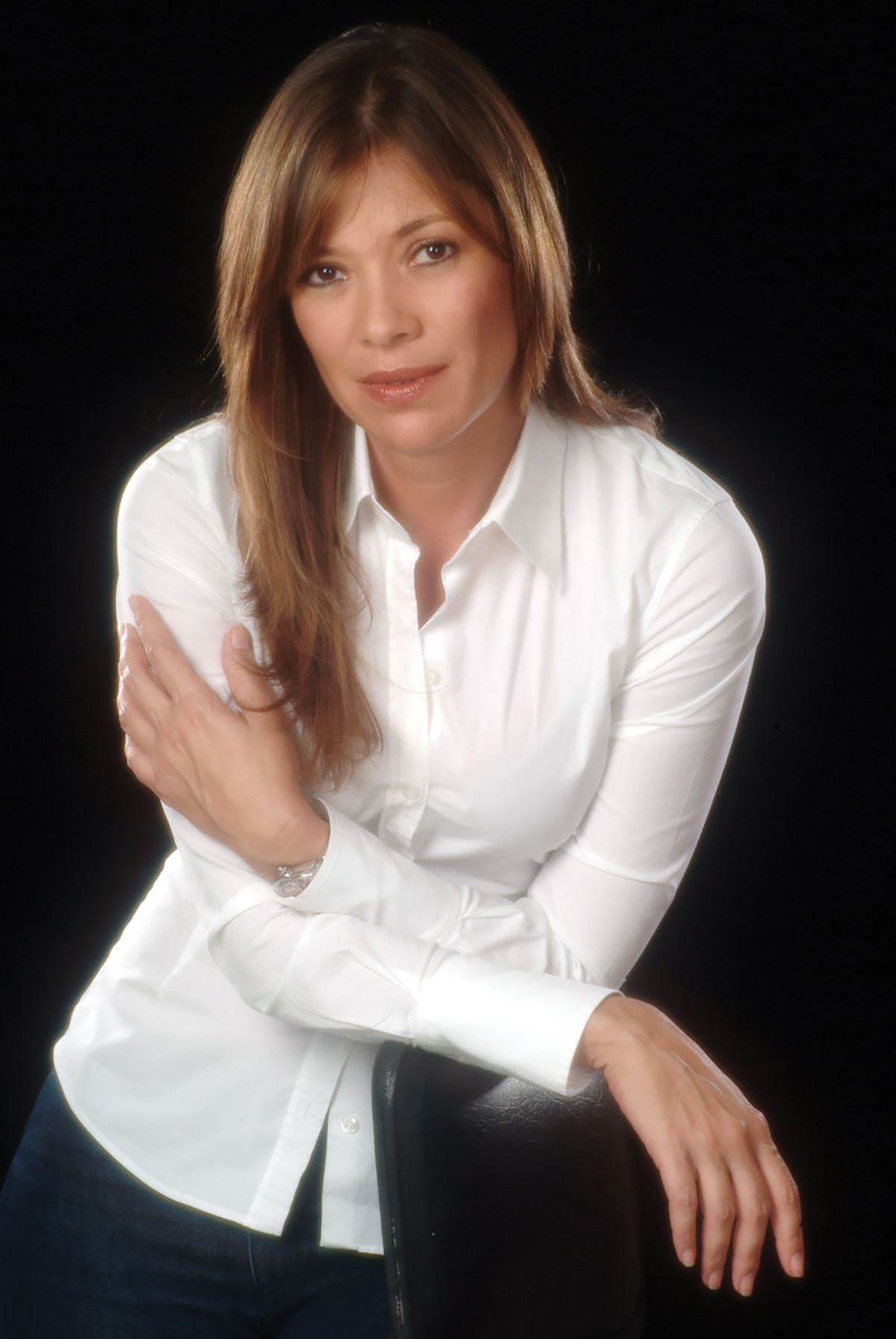 Artistic Soul
Writer Rosaura Rodriguez reinvents what it means to be a modern woman within the pages of her hip, smart reads, one line at a time.
Text by Jacquelyn Benson
Photo by Roberto Granger
"I always wrote", says Rosaura Rodriguez. What she didn't always write were books; that came by the wayside. "I studied journalism and broadcasting at the University of Miami, and I always think of myself as a journalist."
But all that changed following Rodriguez's divorce. Realizing that the only divorce-related books in Latin countries were translations of English publications, she decided the time had come for someone to write about the subject from a Latina's perspective.
Rodriguez's first book, Bienvenida al Club del Divorcio, or Welcome to the Divorce Club, was the result. It was only the first of what soon became a floodgate of publications in Rodriguez's signature humor-laced style about motherhood, second marriages, and — what else? — men! "We women always talk about men," she admits. "It's just how it is."
A Key Biscayne resident since 1980, Rodriguez adores her home. "I love that I don't have to leave the Key for anything," she says. "Sometimes I'm here for two or three weeks without going to the mainland!" She also loves Key Biscayne's sense of community. "We're beautiful proof that all Latin countries can live together in one place, in peace."
Rodriguez, who is a former winner of the "Grandeza de la Mujer Latina Award," has no intention of slowing down. "I need to write!" she declares. She is currently working on her 10th book, a novel about love.
To learn more about the author and to check out her work, visit RosauraRodriguez.com.