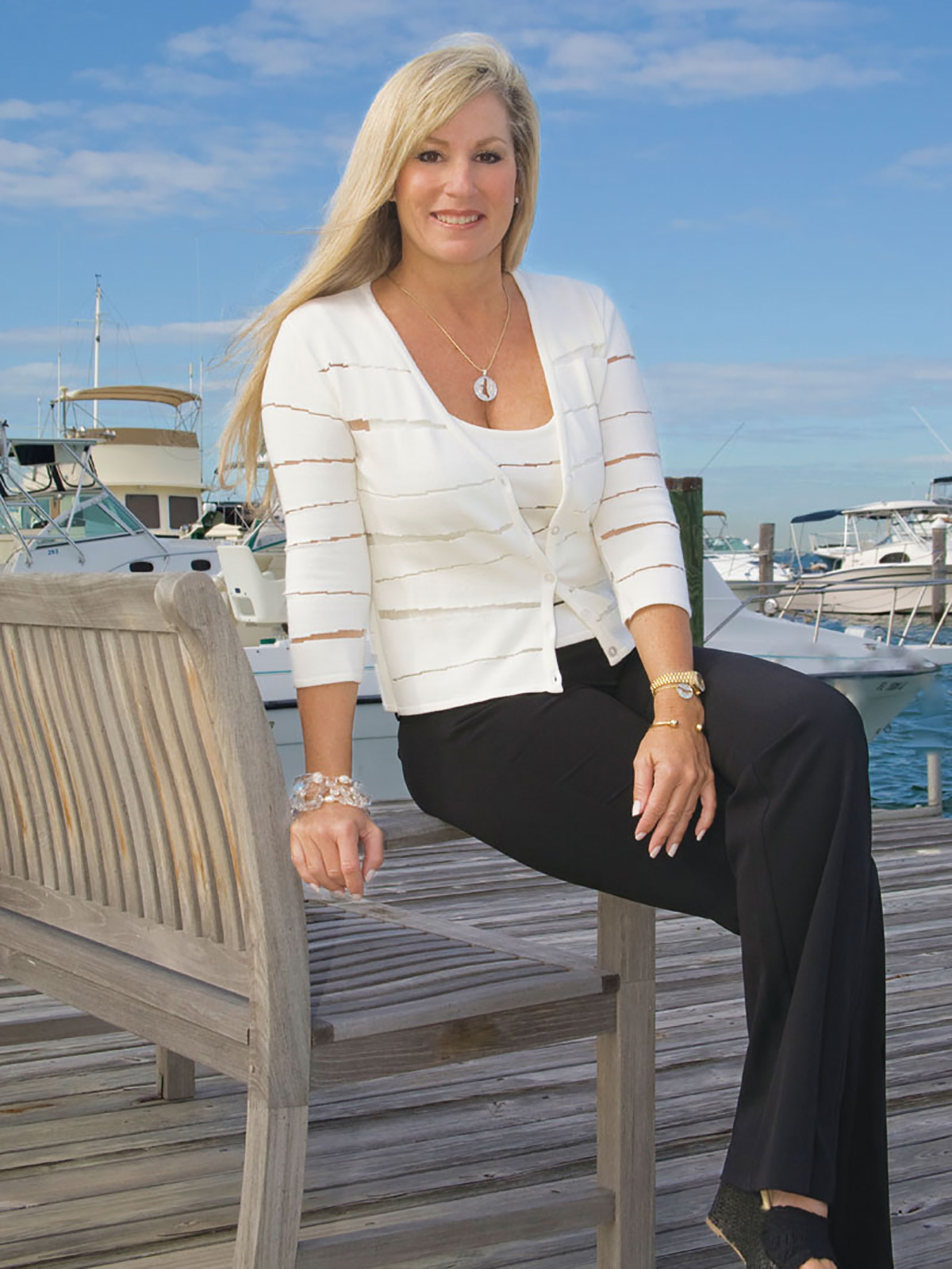 Island Pride
They say that when one door closes, another opens, and in the case of Key Biscayne Designer Cindi Dziura, we're thinking they were right.
Text by Luisana Suegart
Photo by Antonio Eli
For 27 years, Cindi Dziura owned and operated numerous boutiques where items themed after sunny South Florida were sold. "Often when I ordered for our stores, I found myself redesigning many of the products that came in," explains Dziura. "I really just had an eye for different designs and what would sell."
When the Fontainebleau Hilton was sold and closed for renovations, Dziura's boutique closed, allowing her to branch out on her own to create pieces that hit closer to the paradise island she has called home since childhood. Today, she combines her sales experience and eye for design to create unique and unusual items in what she envisions will be Key Biscayne's "it" place to go for tropical island gifts.
As such, Dziura created a special website for her business, www.KeyBiscayneGifts.com, which features a collection of island-inspired gifts that range from charms, to keychains and handbags. Cufflinks will be available soon. More gift items will be added in the future as the website kicks into full gear. "I have a huge passion for Key, and my love for the island shows in my designs."
Among the first of her designs is her signature piece, the Key Biscayne island silhouette charm, made of 14-karat gold and diamonds. "These pieces are meant to last forever," she explains, adding that designs vary from children to adults. "It brings me great joy to create a lasting memory of our hidden treasure, Key Biscayne."
For your own piece of Key Biscayne, call Cindi Dziura at 305.607.8809 or visit www.KeyBiscayneGifts.com.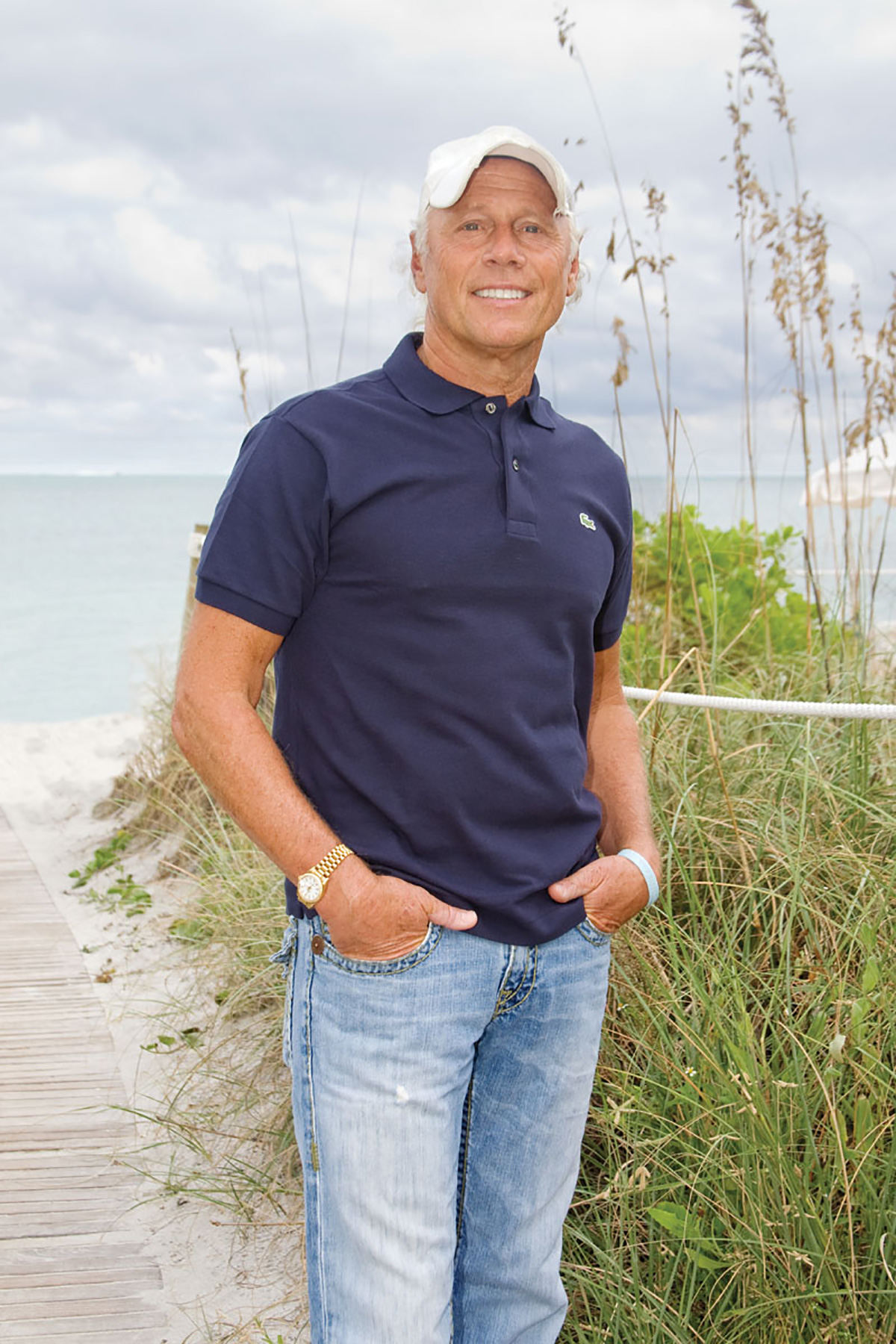 Idea Mover
Jon Garito's entrepreneurial expertise and success is working to the advantage of inventors seeking to streamline and effectively market innovative concepts.Text by Luisana Suegart
Photo by Antonio Eli
Moving through his teenage years and schooling, Jon C. Garito says he gravitated toward the people, courses and experiences that he found most challenging. "I was always awake and open to opportunity," says the inventor, medical device consultant, advisor and coach to doctors and medical device companies.
Under unfortunate circumstances, the opportunity came when Garito's father-in-law, a dentist and engineer, was diagnosed with cancer, leaving Garito, then 26, in charge of his small dental business. "I enjoyed the business and responded well to the challenge," he says.
Working with his brother-in-law, Garito grew the business by tackling the dental, veterinary and medical markets, and working with physicians to develop surgical devices. "The business model was simple," says Garito. "Doctors told us what their needs were and we transferred the needs into useful, innovative, patentable and marketable products."
After 33 years of success, the duo sold the business and Garito started Life Sciences Technology. Today, he offers his expertise in marketing and product development to healthcare professionals.
"We all have ideas for new products or product improvement, but few of us ever pursue these ideas or bring them to fruition," he says. "I can help professionals understand the product development process, costs involved, timing, risks and best strategies to bringing product ideas to market and profit."
To get your idea moving, call Jon C. Garito at 516.569.0085 or visit www.LifeSciTec.com.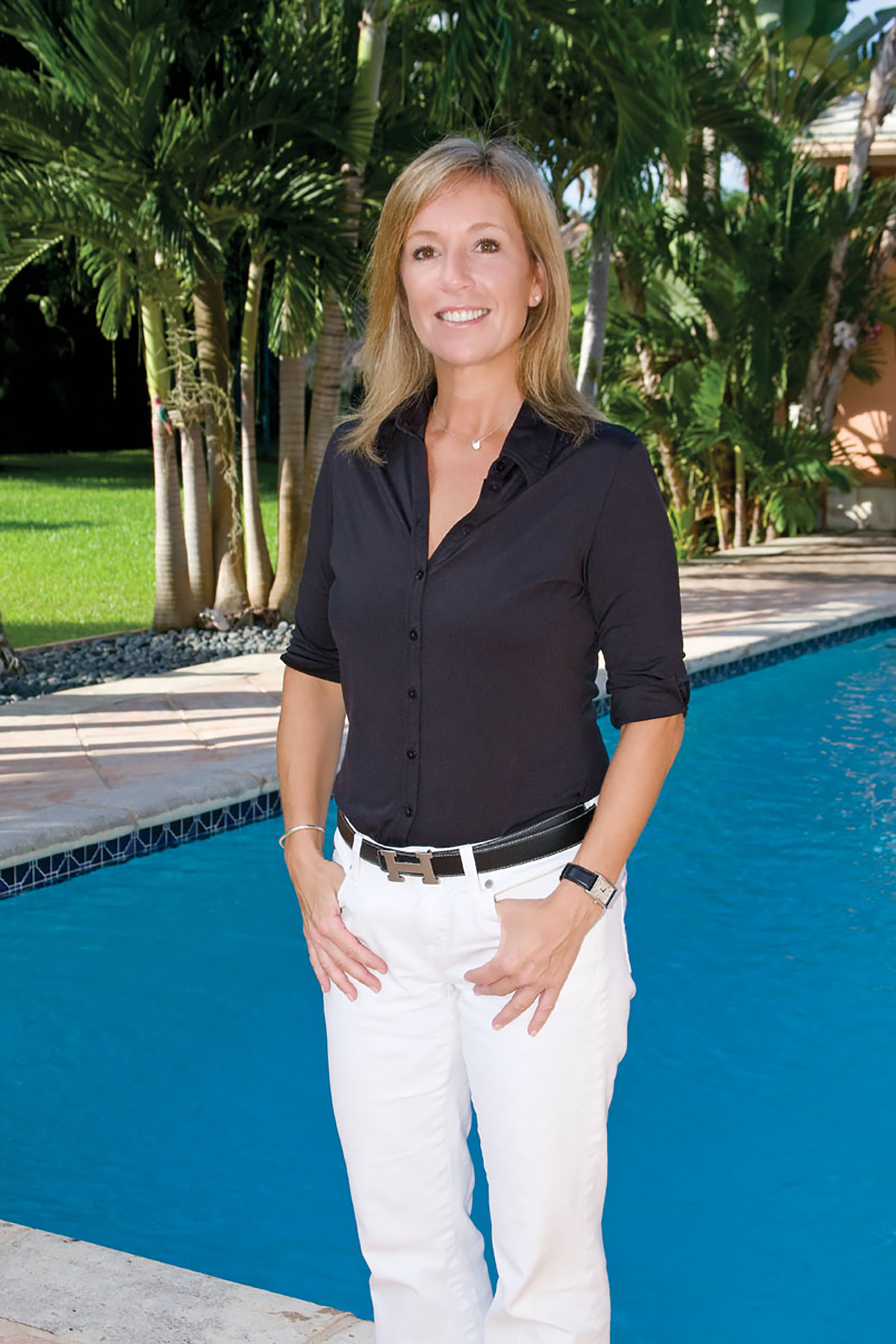 Personal Touch
Whether she's picking a wardrobe, party planning, coordinating calendars, booking travel, or all of the above, Caroline Clark Lee promises to make your life easier.
Text by Luisana Suegart
Photo by Antonio Eli
Caroline Clark Lee knows how to get the job done. "I realize I have a special gift in that I can bring serenity and organization into people's lives," she says. "In today's world, there's such pressure to stay on track, and I'm here to help."
After graduating from Hampshire College in Massachusetts, Clark headed for Wall Street, where she worked for E.F. Hutton before answering an ad in The New York Times to work as a personal assistant. "This was my entry into a career for which I'm eminently suited. I started working as a personal assistant for the wife of Real Estate Developer Alfred Taubman in the late '80s," she recalls. "Back then, there weren't a lot of billionaires in America, so I was lucky enough to experience what it was really like to be a part of the world of the rich and famous."
A transplant from her native New York City, Clark has been the personal assistant tocelebrities such as the late Christopher Reeve and wife Dana Morosini Reeve, Leila Hadley Luce, and Tina Santi Flaherty. "I love organizing people's lives and privacy is very important to me and my clients, and I understand this need," says Clark, who has managed and coordinated households in the U.S. and Europe. "Each day and each project brings its own challenges, and through experience I've learned to focus on the overall picture, and then break it down into doable elements."
To start organizing your life, call Caroline Clark at 305.903.6124 or email [email protected].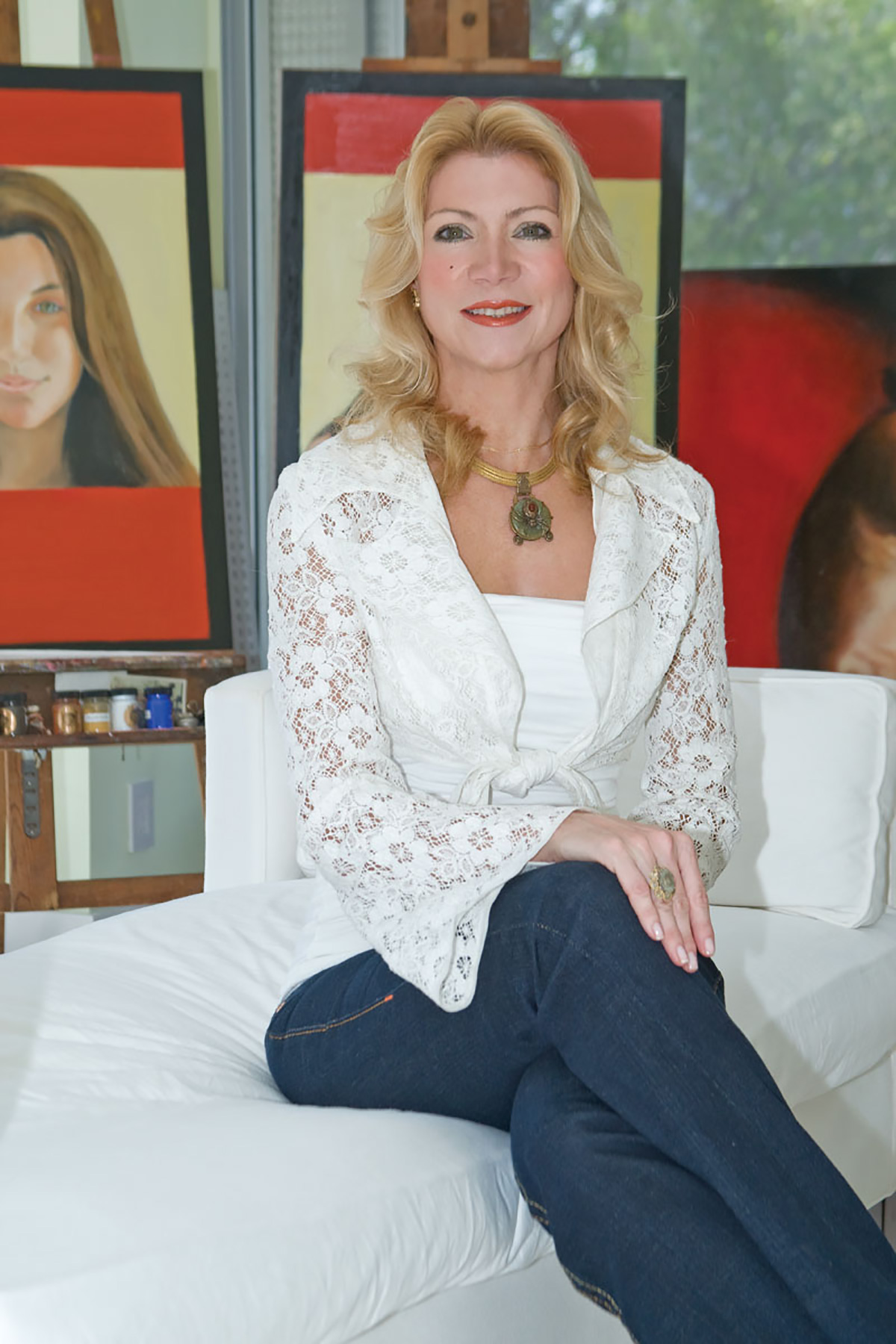 Artistic Soul
Ingrid Vazquez-Lühn has dedicated her life to the world of the arts, where she projects passionate visions, regardless of the realm.
Text by Luisana Suegart
Photo by Antonio Eli
Custom Portrait Painter Ingrid Vazquez-Lühn was raised in a city that inspired her artistic endeavors. "In Washington, D.C., my father would take me to all the museums and we would look at the paintings," she remembers. "He taught me to oil paint, and always told me that my greatest asset was my mind and all it held, and that nobody could take that away from me."
An honor student throughout her academic career, Lühn opted out of the expected law or engineering degree, and instead announced her dreams of being a fashion designer. She graduated from the Fashion Institute of Technology in New York before going on to create her award-winning label, INGRID LÜHN. Not long after, she received a merit scholarship to The Art Students League of New York, where she studied and painted under the Realist Master Harvey Dinnerstein.
In 2000, she noticed her paintings were lighter, less serious and farther from the classical style that developed when she moved to Key Biscayne. "My life had changed dramatically," she says. "I continued to paint, mostly for my own pleasure, and then friends started asking me to do portraits of their children."
Lühn now works from photos and live sittings, and always includes a sliver of spirituality in her work. "I've been told that my portraits tell the story of the soul of the subject," she says. "When I paint somebody, I look into their eyes and see their beauty."
To have your own custom portrait painted, call Ingrid Vazquez-Lühn at 305.962.1129 or visit www.IngridLuhn.com.